Archive for the 'High Mailing Priority' Category
by Market Shadows - July 5th, 2015 6:56 pm
The Greeks said 'NO.' 61% voted against accepting the latest bailout package offered to them by their European creditors. Here's a tour of the many thoughts about what's next for Greece.
[Picture Source: Drudge Report Headline]
Greece Says 'NO'; Thousands Celebrate; Emergency Summit Called (Business Insider)
The landslide victory for the "No" campaign is a major surprise. Athens exploded in celebration over the result, with thousands streaming into Syntagma Square, waving Greek flags, chanting, and setting off fireworks.

But the party could be short-lived. A "No" (Oxi) vote will mean that Greece will likely default on almost all its remaining debt, maybe exit the EU, abandon the euro and re-adopt its old currency, the drachma. That would plunge Greece into even more economic turmoil as it would become an international pariah, largely cut off from the credit markets countries need to finance themselves.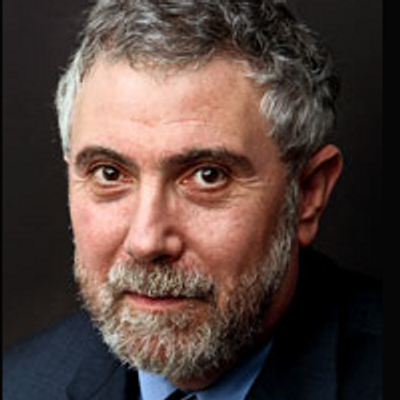 Ending Greece's Bleeding (Paul Krugman, NY Times)
Europe dodged a bullet on Sunday. Confounding many predictions, Greek voters strongly supported their government's rejection of creditor demands. And even the most ardent supporters of European union should be breathing a sigh of relief.

Of course, that's not the way the creditors would have you see it. Their story, echoed by many in the business press, is that the failure of their attempt to bully Greece into acquiescence was a triumph of irrationality and irresponsibility over sound technocratic advice.
More Headlines:
Greece votes No — now what? (FT.com)
No vote puts Greece's euro future in doubt (FT.com)
Jubilation in Syntagma tinged with fear (FT.com)
Greek banks prepare plan to raid deposits to avert collapse (FT.com)
Sugar, flour, rice: panicked Greeks stock up on essentials (Yahoo Finance)
Greeks Reject Austerity, Setting Up Euro Showdown (Bloomberg)
by ilene - July 5th, 2015 10:28 am
As Greece votes 'No' on Sunday's Referendum, China is experiencing its own troubles. The popping of the Chinese equity bubble has prompted the People's Bank of China to step in and provide "liquidity support" to brokerages to keep stock prices from falling further. In essence, the "PBoC is now in the business of financing leveraged stock buying."
Courtesy of ZeroHedge
China's equity miracle — the one bright spot that has so far served to distract the masses from rapidly decelerating economic growth and a bursting real estate bubble — is in deep trouble.
A dramatic unwind in unofficial margin lending channels such as umbrella trusts and structured funds which together pumped some CNY1 trillion into a market that was already red-hot, sparked and perpetuated a 30% decline in the space of just three weeks, pushing Beijing into panic mode and prompting simultaneous policy rate cuts along with a variety of other measures designed to stop the bleeding.
On Saturday we learned that a consortium of Chinese brokers will inject 15% of their net assets — or around $19 billion — into blue chip stocks starting Monday and China's mutual funds have pledged not to sell their equity positions for at least a year.
As we and others noted, the injection from the brokerages likely will not matter. As one analyst told Bloomberg, "it won't last an hour in this market." Besides, much of the unofficial, backdoor margin buying was funneled into speculative small caps, which are, for now anyway, outside the purvey of the emergency measures. For these reasons (and others) we said the following:
It's probably just a matter of time before the PBoC intervenes to provide Kuroda-style plunge protection when "sentiment" looks to be souring.
It took less than 24 hours for that prediction to be proven correct because on Sunday, the China Securities Regulatory Commission announced that the PBoC is set to inject capital into China Securities Finance Corp which will use the funds to help brokerages expand their businesses and reinvigorate stocks. Here is the confirmation from the People's Daily:
Breaking:
…

by ilene - July 3rd, 2015 2:15 pm
.
This weekend brings on another pivital event in the political drama: The "Greferendum" (as Zero Hedge calls it). What-to-do-about Greece has been an issue plaguing the financial markets for years and perhaps, just perhaps, the vote and its outcome on Sunday will get the embattled country and the EU one step closer to a resolution.
So at risk of telling the yet-again story yet-again, here's the latest from Zero Hedge, in several articles expertly glued together to cover current developments and various perspectives.
As expected (and as tipped here on Thursday immediately after news broke that an IMF study conducted prior to the imposition of capital controls in Greece suggests debt relief for Athens is necessary if anyone hopes to create some semblance of sustainability), Greek PM Alexis Tsipras is now leaning hard on voters to carefully consider the fact that one-third of the troika has effectively validated the Greek government's position on creditor writedowns.
"This position was never proposed to the Greek government over the five months of negotiations, wasn't included in final offer tabled by creditor institutions, on which people are going to vote on July 5," Tsipras said in a televised address, making it clear to Greeks that the proposals they are voting on effectively do not reflect the views of the institution that is perhaps the country's most influential creditor.
"This IMF report justifies our choice not to accept an agreement which ignores the fundamental issue of debt," he added, driving the point home.
Clearly, this puts Europe, and especially Germany, in a rather unpalatable position. Many EU officials have for months insisted that IMF participation is critical if the Greeks hope to secure a third bailout. The IMF meanwhile, has stuck to a position first adopted years ago (something we've noted in these pages multiple times of late); namely that official sector writedowns will ultimately be necessary if Brussels hopes to finally put the Greek tragicomedy to bed. This means Brussels (and Berlin) will now be forced to choose between IMF involvement (which the EU says is a precondition for a deal) and haircuts (which the EU says aren't possible).
Here's Barclays –…

by phil - July 2nd, 2015 8:36 am
We're waiting on the jobs report.
Nothing really matters until we get that bit of data – certainly not these thrashing indexes that may or may not be in their death throes as the weather heats up and the Global Economy cools down. The question is, do we want a lot of job growth – which will signal economic strength and drive up the Dollar in anticipation of eventual Fed rate hikes, or do we want bad news in weak jobs, that will stop the Dollar from kicking over the 95 line and keep the Fed hikes away for another quarter?
Certainly given the choice between paying higher wages or getting MORE FREE MONEY, it's no choice at all for our Corporate Masters, who are also up to their eyeballs in debt that they've used to buy their own stock at record-high prices (what could possibly go wrong?). We can only pray that they have done their part and refrained from hiring or, if hiring, haven't done anything too crazy like paying their workers more money.
As we were discussing in Member Chat, Seattle has an $11 minimum wage since April 1st (gradually phasing to $15) and is already the fastest-growing part of our country for housing, according to the recent Case-Shiller Report. Not only do higher wages provide an immediate boost to housing which, in turn, boosts the consumption of durable goods and adds construction and service jobs – but it has been a boon for the very businesses that feared the increase as their customers now have more money to spend (as well as their employees). Los Angeles is next but starting at $10 this month.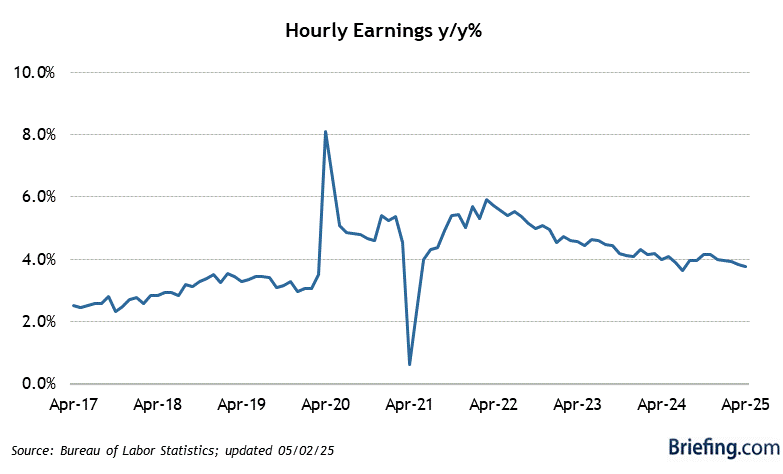 Lack of wage growth has been the unspoken plague that has been holding back our economy but, ironically, the Fed does everything it can to prevent wage inflation, which is also the kind of inflation that leads to all the rest. That means, in 30 minutes, we're going to be more concerned with the change in hourly earnings, which popped 0.3% last month and sent the S&P down 20 points even though 280,000 jobs were created.
Expectations for this report are running about 250,000 but it's how much we have…

by ilene - July 1st, 2015 2:21 am
Remember what Phil wrote about CNBC back in Dec. 2010? Of course you do, but I'll help you with the actual words anyway:
CNBC has, overall, a 36% drop in ratings caused, perhaps, by 36% of the people who listen to their advice losing their homes with the Fast Money crew dropping a precipitous 56% in the past 12 months but still holding onto the same audience (41K) as Cramer.

Why is CNBC failing in the ratings? Because they put people like Kudlow and Cramer and Adami and Najarian on TV instead of people (yes, like me) who are going to give you the real news and attempt to actually inform you. Now, here's the thing you need to think about – what kind of TV show(s) have you ever heard of that lose half their audience in a year and remain on the air? The answer –PROPAGANDA!

Only a show that has an AGENDA other than making money could possibly stay on the air while it's driving viewers away in droves. It takes years to build up a viewership but, as CNBC has proven, only 12 months to drive half of them away. Fast Money is not the only CNBC show that would have been canceled a year ago by any responsible programming executive – "The Call" is down 37%, "Power Lunch" is off 47%, "Street Signs" is down 45% and hour one of "Closing Bell" is down 43% while poor Maria drives another 8% away in hour 2.

So, is it a sign of a market top when CNBC only has an average of 47,000 suckers tuned in at any given moment? Sadly, in these thin market volumes, 47,000 sheeple mindlessly following Cramer off a cliff can still move the markets, so we have to torture ourselves daily and pay attention to what CNBC is saying as neither Fox Financial or Bloomberg have managed to match CNBC's impact for moving the markets. Even now, when I go to visit brokers on Wall Street, every office has TVs tuned to CNBC (maybe they are not Nielson families), even though, clearly, the broadcasts did nothing at all to help Wall Street avert the last crash and, in fact, many would argue that their mindless trend-following and their constant cheer-leading
…

by ilene - June 29th, 2015 8:30 pm
Courtesy of David Stockman of Contra Corner
Late Friday night a solid blow was struck for sound money, free markets and limited government by a most unlikely force. Namely, the hard core statist and crypto-Marxist prime minister of Greece, Alexis Tsipras. He has now set in motion a cascade of disruption that will shake the corrupt status quo to its very foundations.
And just in the nick of time, too. After 15 years of rampant money printing, falsification of financial market prices and usurpation of democratic rule, his antagonists—–the ECB, the EU superstate and the IMF—-have become a terminal threat to the very survival of the kind of liberal society of which these values are part and parcel.
In fact, the Keynesian central banking and the Brussels and IMF style bailout regime—which has become nearly universal—-eventually fosters a form of soft-core economic totalitarianism. That's because the former first destroys honest financial markets by falsifying the price of debt. So doing, Keynesian central bankers enable governments to issue far more debt than their taxpayers and national economies can shoulder; and, at the same time, force investors and savers to desperately chase yield in a marketplace where the so-called risk free interest rate has been pegged at ridiculously low levels.
That means, in turn, that banks, bond funds and fast money traders alike take on increasing levels of unacknowledged and uncompensated risk, and that the natural checks and balances of honest financial markets are stymied and disabled. Short sellers are soon destroyed because the purpose of Keynesian central banking is to drive the price of securities to artificially high and unnatural levels. At the same time, hedge fund gamblers are able to engage in highly leveraged carry trades based on state subsidized (free) overnight money, and to purchase downside market risk insurance ("puts") for a pittance.
Eventually bond and stock "markets" become central bank enabled casinos—-riven with mispriced securities, dangerous carry trades, massive unearned windfall profits and endemic instability. When an unexpected shock or "black swan" event threatens to shatter confidence and trigger a sell-off of these drastically over-priced securities, the bailout state swings into action indiscriminately propping up the gamblers.
That's what the Fed and TARP did in behalf of Morgan Stanley and Goldman back in September 2008. And it's what the troika did in behalf of the French, German, Dutch, Italian and other European banks, which were stuffed with unpayable Greek and PIIGS debt, beginning in 2010.…

by ilene - June 21st, 2015 6:01 pm
Courtesy of Jeff Miller of Dash of Hope
The calendar shows a fair amount of economic data in the coming week, but attention is likely to be focused abroad. After many years (some would say decades) of percolating, the issue of Greece and the Eurozone is coming to a conclusion. I expect this week's theme to be:
What does the Greek crisis mean for financial markets?
Prior Theme Recap
In my last WTWA I predicted that market participants would be focused on the Fed, wondering if they had heard the message from the markets. Some readers commented that Greece was likely to take center stage. They were right at the start of the week, and also at the end when even the most voluble pundits were running out of comments about a predictable Fed meeting. Doug Short's excellent five-day summary always captures the story in one great chart.
Feel free to join in my exercise in thinking about the upcoming theme. We would all like to know the direction of the market in advance. Good luck with that! Second best is planning what to look for and how to react. That is the purpose of considering possible themes for the week ahead.
This Week's Theme
The Greece story has been high on the list of worries for several years. Some observers suggest that the underlying problems are better measured in decades.
This week features a solid data calendar, but nothing really dominates. The Greek story is both timely and compelling, with the market effects uncertain. It is a perfect paradise for pundits. I expect market observers to be asking:
What does the Greek Crisis mean for financial markets?
The Viewpoints
There are several basic viewpoints, ranging from best to worst as follows:

An agreement will be reached at the last possible moment. (A case from the Greek perspective. I rarely cite anonymous posts, but this group of Amsterdam professors have been informative on this document, with well-documented analysis).
A Greek settlement will encourage other European nations to seek concessions.
Greece will default
…

by ilene - June 18th, 2015 4:13 pm
By John Mauldin
For the last four years, I have been highlighting the idea that when Beijing floats the renminbi, the currency may go down, not up, which is the exact opposite of what those who accuse China of currency manipulation believe would happen. I had this very argument with Lindsey Graham two weeks ago at a small dinner in New York, where I listened politely to his positions on a variety of topics until he began talking about currency manipulation. Given that the preceding topic had been the Federal Reserve, and considering that the rest of the world considers the quantitative easing that the Fed did to be the epitome of currency manipulation, I found that I couldn't sit still; and we engaged in a very, let's call it intense, back and forth. To the Senator's credit, and my surprise, after dinner he came over and asked if I would visit him in New York, which is now on my short list of things to do.
Worth Wray and I argued in our just-published book, A Great Leap Forward?, on all things China, that Beijing may ultimately be forced to devalue the RMB in order to regain its still-eroding export competitiveness (especially against Japanese firms) and, in turn, ship its deflation problem abroad. But in the spirit of our book and given that we try to explore different sides of arguments here in Outside the Box, I would like to share a brilliant excerpt from the book by our mutual friend Louis-Vincent Gave. Louis makes a compelling argument not only for why Beijing prefers a strong RMB going forward but also how the RMB can be instrumental in boosting demand for China's exports as it moves up the value chain.
Like Louis, a number of our contributors to the book are optimistic about the potential for China to succeed. Others see little hope. What we have tried to do in the book is to give you a sense of all sides of the arguments on the key issues. For the optimists to be right we will see need to see certain events unfold in a reasonably timely fashion. If
…

by ilene - June 17th, 2015 11:01 pm
Courtesy of Joshua M Brown
The Merrill Lynch RIC team sees a slow and low hiking cycle on the horizon, with a Fed Funds rate still under 2% by the end of 2016.
Below, some data on how stocks have behaved before and during recent tightening cycles. You'll note that historically it's the six months leading into the hike where equities had been more "at risk" as opposed to during the actual tightening periods:
After analyzing several recent Fed tightening cycles, our US equity strategists find that the stock market has done well during tightening cycles, with average returns of around 16%. When long-term rates have risen from low levels, stocks have done particularly well. The best returns for the S&P 500 (average of 24% annualized) have occurred when rates were 2-3% but rising. Risks to equities appear more pronounced in the six months leading up to the first rate hike (Table 5).

Josh here – another key takeaway is that, during each of these cycles, there were too many unique factors for a reasonable person to be able to conclude that this will be just like 1988 or the current situation is setting up another 2004. It's just not that simple. Historical examples only give us a sense of the possibilities, given all the non-interest rate variables (valuation, geopolitics, economic conditions, tax rates, demographics, etc) that affect financial asset prices.
I took a deeper dive into the topic of stocks vs rates in my piece at Fortune, which you can read here:
Can your portfolio survive rising interest rates? (Fortune)
Source:
Waiting for the Fed
Bank of America Merrill Lynch – June 9th 2015
by ilene - June 15th, 2015 4:30 pm
By John Mauldin, Thoughts from the Frontline
It wasn't that many centuries ago that China was the absolute economic center of the world. That center gravitated to Europe and then towards North America and has now begun moving back to China. My colleague Jawad Mian provided this chart showing the evolution of Earth's economic center of gravity from 2000 years ago to a few years and into the future: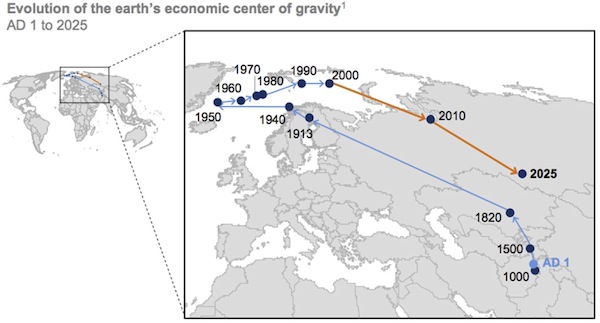 Most investors are well aware of the enormous impact China has had on the modern world. Thirty-five years ago China's was primarily an agrarian society, with much of the nation trapped in medieval technologies and living standards. Today 500 million people have moved from the country to the cities; and China's urban infrastructure is, if not the best in the world, close to that standard.
The economic miracle that is China is unprecedented in human history. There has simply been nothing like it. Deng Xiaoping took control of the nation in the late '70s and propelled it into the 21st century. But now the story is changing. Those who think that all progression is linear are in for a rude awakening if they are betting on China to unfold in the future as it has in the past.
Among the most important questions for all investors and businessmen is, how will China manage its future and the problems it faces? There are many problems, some of them monumental – and at the same time there is an amazing amount of opportunity and potential. Understanding the challenges and deciphering the likely outcomes is itself an immense challenge.
A Brand-New Book Available Online
My colleague Worth Wray and I have been investigating and writing about China for some time now. Today I'm announcing a book that we have written and edited in collaboration with 17 well-known experts on China. The book is called A Great Leap Forward? Making Sense of China's Cooling Credit Boom, Technological Transformation, High Stakes Rebalancing, Geopolitical Rise, & Reserve Currency Dream, and we think it will help you to a solid understanding of both China's problems and its opportunities. I know, the subtitle is a tad long, but the book does really cover all
…