Archive for the 'Topic' Category
by ilene - November 25th, 2015 5:30 pm
By Tony Sagami
In my article from November 17, I touched on the growing number of retailers that report shrinking traffic and disappointing sales:
Our consumer-driven economy is not getting any help from suddenly sober shopaholics. In the most recent report, the Commerce Department reported that retail sales rose by a measly 0.1% in September. And it didn't matter whether you wear Gucci loafers or Red Wing work boots.
Since then, the retail landscape has gotten even muddier.
The Commerce Department reported that retail sales increased by a miserly +0.1% in October, below the +0.3% Wall Street was expecting. Additionally, sales for the month of September were revised downward from +0.1% to 0.0%.
So this is what the last three months look like:
August 0.0%
September 0.0%
October 0.1%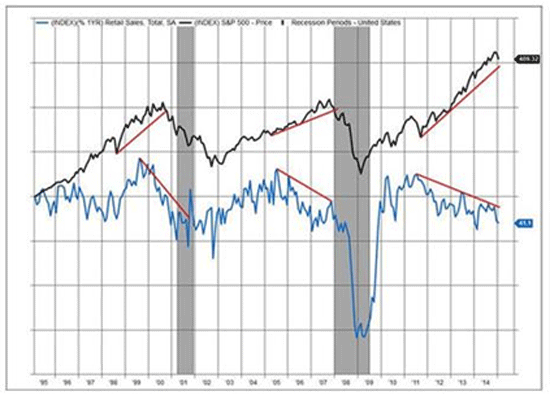 You should pay careful attention to retail sales because there is a strong correlation between plunging retail sales and plunging stock prices!
Walmart, Macy's, and Nordstrom are the three high-profile retailers to disappoint Wall Street, but they have lots of company.
Shoe retailer DSW, Inc. lowered its full-year earnings forecast from $1.80 – $1.90 per share to $1.40 – $1.50 per share. The problem? Slow customer traffic.

The Gap reported that its October same-store sales dropped by 15% at Banana Republic and by 4% at Gap stores. Additionally, the company warned that it would miss Q3 expectations.

Urban Outfitters reported Q3 sales of $825.3 million, well below the Wall Street pipe dream of $868.9 million. Urban Outfitters' shares closed down 7.4% to a four-year low after spitting up that revenue hairball.

The biggest confirmation of the retailing woes came from the Port of Long Beach, the second-busiest US port.
The Port of Long Beach handled 307,995 containers in October, down from 310,482 and 0.8% less from the same month last year. More troublesome is the 14% plunge in imported containers since August.

That tells…

by ilene - November 25th, 2015 3:30 pm
Courtesy of Dana Lyons
The bull market in U.S. equities has narrowed over the past 6 months as strength has become concentrated in large cap stocks. Recently, strength has narrowed even among those large caps.
One common theme in these pages (and others) over the past 6 months has been the narrowing of participation in the equity bull market. That is, the rally has persisted among the major averages, but fewer and fewer stocks are rallying alongside. This dynamic is possible, of course, due to the uneven weighting of most stock indexes. The largest stocks, either by market cap or by price, have the greatest impact on the performance of the indexes. And those big-cap stocks have shown little propensity thus far to slow down. However, just recently, we are seeing the narrowing of the rally even among these large cap stocks.
We touched on this trend earlier this month, pointing out that the "Equal-Weight" version of the Russell 1000 Large-Cap Index had been lagging behind the "market cap-weighted" version since this past May. That is evidence that even the average large-cap stock has failed to keep up with biggest of those stocks. Further, we illustrated in a chart that while the Russell 1000 cap-weighted Index was back near its May levels, the Equal-Weight Index, i.e., the average stock, had not only lagged, but was down some 6% over that time.
Today's Chart Of The Day takes that contrast even further by looking at the relative ratio between the Russell 1000 Equal-Weight Index and the cap-weighted version. As of Friday, that ratio had dropped to its lowest level since the inception of the Russell 1000 Equal-Weight Index.
Granted, the Equal-Weight Index has only been around for 5 years. It would have been interesting to note its relative behavior around the top in 2007, and especially during the "great divergence" between 1998 and 2000. Nevertheless, we must read the recent developments in a negative light as the fewer number of stocks that are rallying, the less robust and resilient the rally is likely to be. Sure, it may have little to no impact on those areas that are still working right now. However, when those areas do begin to succumb to selling pressure, there will be precious little left to support…

by ilene - November 25th, 2015 3:25 pm
Courtesy of Mish.
Fourth Quarter GDPNow Forecast Sinks to 1.8%
Following today's personal income report in which consumer spending rose only 0.1% month-over-month, the Atlanta Fed GDPNow Forecast for fourth quarter declined by 0.5 percent to 1.8 percent.
"The GDPNow model forecast for real GDP growth (seasonally adjusted annual rate) in the fourth quarter of 2015 is 1.8 percent on November 25, down from 2.3 percent on November 18. The forecast for the fourth-quarter rate of real consumer spending declined from 3.1 percent to 2.2 percent after this morning's personal income and outlays release from the U.S. Bureau of Economic Analysis."
The latest Blue-Chip forecast for early November was 2.7%, a highly unlikely number at this stage unless season spending picks up big time.
Reports show stores are not discounting merchandise as much as consumers like, and consumers generally expect to spend less, so odds of a hefty jump in Christmas sales is questionable.
We may know more next week when reports on Black and Blue Friday become available.
4th Quarter GDP Trends
Consumer Exhaustion
The initial 4th quarter GDPNow forecast started at 2.5% on October 30. It rose as high as 2.9% following the auto sales and jobs reports. It's pretty much been downhill since then.
…
by ilene - November 25th, 2015 2:28 pm
The PSW weekly webinar is ready to watch if you missed the live version. Enjoy!
[Subscribe to our YouTube Channel here.]
Major Topics:
00:01:53 Quick look at the stock market.
00:02:47 Markets Overview: Germany, DAX, Nikkei, Euro Stoxx, S&P, $SPX, AMZN, WMT, VMW, EMC, GOOG
00:25:56 XLY INDEX: AMZN, DIS, HD, NKE
00:32:00 IBM: It does a lot of buybacks!
00:41:33 MCD
00:47:04 IBM
00:50:40 IBM: Review Positions
00:55:10 NKE
01:04:41 IBM: puts and bull calls spread
01:10:21 BID
01:22:43 TASR
01:26:20 IBM puts, trade idea
01:29:24 DOLLAR Stronger, GLD, SLV, TLT
01:30:54 NLY
01:34:00 CIM puts
by ilene - November 25th, 2015 1:49 pm
Courtesy of Mish.
Today's Personal Income and Outlays shows consumer spending once again on the "soft side" despite solid income growth.
Income was in-line with expectations of a 0.4% gain. However, spending came in with an anemic 0.1% gain month-over-month. The Econoday Consensus Estimate for consumer spending was 0.3%, in a range of 0.2% to 0.5%, so economists once again were way overoptimistic.
Moreover, the core PCE (personal consumption expenditures) price index, the Fed's preferred inflation measure, came in at 0.0% whereas the consensus estimate was 0.2% in a range of 0.1% to 0.2%. The PCE price index was another big miss for economists.
Highlights

The core PCE is the Fed's most important inflation reading and it is not showing rising pressure, coming in unchanged in October, vs an expected gain of 0.2 percent, with the year-on-year rate at 1.3 percent which is also unchanged. Consumer spending also proved soft, up only 0.1 percent vs expectations for a 0.3 percent gain. Spending shows flat readings across categories including only a small gain for services which usually are strong.

The income side is better, hitting expectations at a 0.4 percent gain with wages & salaries showing an outsized gain of 0.6 percent. And the outlook for future spending is solid with a strong 3 tenths rise in the savings rate to 5.6 percent.

Turning back to inflation readings, the overall PCE price index remains nearly dead flat in a reminder that fuel prices remain very low and should give a boost to durable spending during the holidays. The PCE price index is up only 0.1 percent, vs Econoday expectations for a 0.2 percent gain, with the year-on-year rate at a very telling and extremely low plus 0.2 percent.

Though income data in this report do point to consumer strength ahead, the spending data are not a strong start at all for the fourth quarter. These results, especially the core price readings, will not lift the odds for a December rate hike.

Recent History Of This Indicator

The core PCE price index is the Fed's favorite inflation reading and Econoday expectations are calling for a 0.2 percent gain in October in what would be substantial enough to further build expectations for a December rate hike.
…

by Market Shadows - November 25th, 2015 1:18 pm
Financial Markets and Economy

Asia stocks mixed amid geopolitical tension, oil eases from highs (Business Insider)
Asian stocks were mixed in early trading on Wednesday as investors assessed the geopolitical risk surrounding Turkey's downing of a Russian fighter jet, while crude oil prices eased from two-week highs.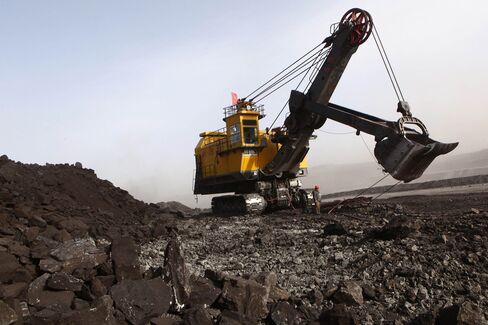 If China Killed Commodities Super Cycle, Fed Is About to Bury It (Bloomberg)
For commodities, it's like the 21st century never happened.

The last time the Bloomberg Commodity Index of investor returns was this low, Apple Inc.'s best-selling product was a desktop computer, and you could pay for it with francs and deutsche marks.
'Silk Road' Countries' Gold Reserves Accumulation Has Grown 450% Since 2008 (Jesse's Cafe Americain)
Silk road total demand, including the growth of official reserves and commercial imports, has risen from 1,493 tonnes in the year 2000 to over 27,087 tonnes in 2015.
Twitter raises questions for investors (Market Watch)
We've been on the right side of what I predicted would be a Bubble-Blowing Bull Market, and I've reminded you to ignore the noise, as we've used hyped non-crises — the Euro-crisis, Fed rate-hike hysteria, China slowdown, currency wars, and so on — to buy more stocks and have then been able to take some partial profits when the bull market got back to new highs.
China Nickel Makers Said to Plan Meeting to Weigh Cuts Amid Rout (Bloomberg)
Nickel makers in China including Jinchuan Group Co., the country's largest supplier of refined metal, plan to gather on Friday to discuss measures to respond to the lowest prices in 12 years, including possible cuts to supply, according to people with knowledge of the event.
Europe Index Futures Indicate Stocks to Rebound From 2-Day Drop (Bloomberg)
European stock-index futures advanced, indicating equities will rebound after falling the most in almost two weeks.
…

by ilene - November 25th, 2015 11:20 am
Courtesy of ZeroHedge. View original post here.
By now, it's probably safe to say that pretty much anyone who follows current events has seen at least one ISIS propaganda video. What began with clips of "Jihadi John" beheading Western journalists quickly escalated to footage of obscenely graphic executions.
The world recoiled in horror when the group's Al Hayat Media Center released a slick, high-def production depicting a Jordanian pilot being burned alive in a cage earlier this year and from that point on, the group essentially tried to one-up themselves with each new video murder montage. Notable highlights include: putting a handful of "confessed spies" in a cage and drowning them, cramming four people into a maroon Toyota Corolla and blowing it up with an RPG, dousing three people with gasoline before hanging them upside down from a swing set and lighting them on fire, enlisting the help of some 30 pre-teenage jihadists to execute several dozen enemy soldiers in an amphitheatre in Palmyra, lining up eight people atop landmines on a fog-covered mountain side and making them watch as their executioners come riding in on horses out of the woods to light the fuse, and who can forget running over an SAA soldier with a tank.
Less violent clips have recently included a series of videos celebrating the massacre in Paris, two of which contained threats against targets in the US including the White House (which ISIS will "turn black") and Times Square.
Of course the peculiar (and very surreal) thing about the videos is the production quality. Islamic State's Hollywood specials are always filmed in crisp 1080p and more often than not, feature multiple camera angles, slick graphics, slow motion replays, and even artificial wind to give the whole thing a more dramatic feel.
Well, just when we thought we'd seen the best Al Hayat had to offer, ISIS released a video on Tuesday that very well might qualify as the most spectacularly absurd piece of terrorist propaganda ever created.
Over the course of four minutes and fourteen seconds, ISIS literally threatens every country on the face of the earth, shows pictures of its fighters grinning and horsing around like something out of a Gap ad, calls Bill Clinton a "fornicator", runs down the statistics on verteran suicide rates in America, brands…

by ilene - November 25th, 2015 10:46 am
Courtesy of Pam Martens.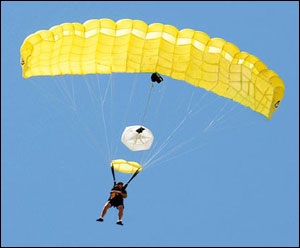 America's new gilded age has been lined with Golden Parachutes with pathological underpinnings.
On September 11, 2002, the Securities and Exchange Commission brought charges against the three top executives of Tyco International. The complaint began with this: "This is a looting case."
The SEC charged that Tyco's CEO, Dennis Kozlowski and Mark Schwartz, its CFO, "took hundreds of millions of dollars in secret, unauthorized and improper low interest or interest-free loans and compensation from Tyco." The transactions were concealed from shareholders and, according to the SEC, "Kozlowski and Swartz later pocketed tens of millions of dollars by causing Tyco to forgive repayment of many of their improper loans" and "engaged in numerous highly profitable related party transactions with Tyco and awarded themselves lavish perquisites — without disclosing either the transactions or perquisites to Tyco shareholders."
USA Today reported that the Manhattan apartment that Tyco had been providing to Kozlowski "includes a $6,000 shower curtain, coat hangers valued at $2,900, two sets of sheets for $5,960 and a $445 pincushion."
The SEC also charged that the General Counsel of Tyco, Mark Belnick, a former partner of the corporate law firm Paul, Weiss, Rifkind, Wharton & Garrison, "defrauded Tyco shareholders of millions of dollars through egregious self-dealing transactions." According to the SEC, "from 1998 into early 2002, Belnick received approximately $14,000,000 in interest-free loans from Tyco to buy and renovate a $4,000,000 apartment on Central Park West and to buy and renovate a $10,000,000 ski chalet in Park City, Utah." The SEC noted that "by failing to disclose his self-dealing to investors, Belnick violated the antifraud provisions of the federal securities laws."
Kozlowski and Schwartz were eventually tried by the Manhattan District Attorney's office and sent to prison. (Both are out now.) Belnick was acquitted by a jury on fraud and larceny charges brought by the D.A. The jury believed that Belnick had internal company approvals for the loans. The SEC eventually settled its civil case against Belnick with a civil penalty in the amount of $100,000 and the prohibition that he not serve as an officer or director of a public company for a period of five years. He was allowed to retain his law license.
…
by ilene - November 25th, 2015 2:48 am
Courtesy of Mish.
Tomorrow is Thanksgiving. Black and Blue Friday will follow, putting U.S. Consumers and Stores in Face Off Over Discounts.
A Reuters/Ipsos survey found more people planned to cut holiday spending than increase in every category surveyed: clothing, jewelry, electronics, food and toys, and that 46 percent felt they could wait longer in the season to buy because of faster shipping.

Appliances, entertainment items, infant products and hardware showed narrowing discounts, MarketTrak reported, while promotions for apparel, toys and electronics were getting bigger.

Kurt Jetta, head of retail industry researcher TABS Group, found the discounts underwhelming.

"The fact that retail has been so weak coming in to the season would suggest they may need to ramp up efforts to make up for this later," Jetta said. Consumers were cautious going into the holidays, with sales at Macy's, Nordstrom Inc and Best Buy missing expectations in recent quarterly results. Target's online sales fell due to a drop in demand for electronics.

The Reuters/Ipsos survey of 4,639 adults from Nov. 12-23 found 28 percent of consumers expected discounts of 50 percent or more on most items, 36 percent hoped to see promotions of at least 33 percent while 49 percent expect a minimum discount of 20 percent on most products.

A survey for Boston Consulting Group found 70 percent of consumers would spend the same or less as last year, describing the consumer outlook as "tepid."

"Consumers have been trained to know that they can wait, and they will wait and that will force the retailers to continue to be promotional," said Joel Bines, managing director at AlixPartners.
Unreliable Polls
Polls are notoriously unreliable. Typically consumers spend more than they expect, on junk they do not need and cannot really afford.
Yet, manufacturing reports have been dismal, and retail sales tepid other than autos.
The recovery is also very long in the tooth, with the Fed poised to hike interest rates.
All things considered I expect a very weak holiday shopping season. If so, someone is sure to be blue. Will it be retailers or shoppers with buying hangovers? I suspect both….
by Market Shadows - November 25th, 2015 1:19 am
Financial Markets and Economy

Barclays bets on stock boom as world money growth soars (The Telegraph)
Barclays has advised clients to jump into world stock markets with both feet, citing the fastest growth in the global money supply in over thirty years and an accelerating recovery in China .

Ian Scott, the bank's global equity strategist, said the sheer force of liquidity will overwhelm the first interest rate rises by the US Federal Reserve, expected to kick off next month.
The reason Pfizer doesn't have to care what politicians say about its $160 billion merger (Business Insider)
It took no time for news of a $160 billion merger between Pfizer and Allergan to spur objections from several presidential candidates.

The deal will allow Pfizer to move its domicile from the US to Ireland, where its tax bill will fall drastically. The politicians see this expatriation as a slap in the face.
Wall St. Ticks Upward Amid Global Instability Fears (NY Times)
Energy stocks rose, but shares of airlines and travel companies sank as investors feared a drop in travel and vacation spending.
Singapore to Trump Hong Kong in Millionaire Growth (Bloomberg)
Singapore will outpace Hong Kong in growth in the ranks of millionaires over the next five years, with about one in 30 people qualifying as high net worth by 2020, swelled by Indians and Chinese keen to avoid social unrest, according to WealthInsight.
Third-quarter GDP upped to 2.1% from 1.5% (Market Watch)
The U.S. economy grew faster in the third quarter
…