MarketClub Alerts broken down and analyzed!
Our friend Brad at Market Club is excited about a new notification tool, called "Alerts." It's an email alert system that makes it easy to stay on top of their Trade Triangles system, as well as 18 other breakout patterns. Brad just sent me a video that explains how it all works. Just click here.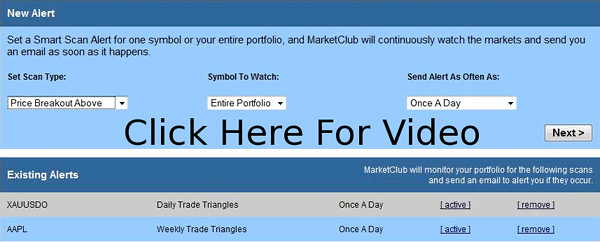 p.s. To check out the latest chart analyses at Market Club, click here. There are videos on Gold, the Nasdaq, the S&P 500 and various technical analysis methods unique to the Market Club.