By Gabriel Thoumi, CFA, FRM. Originally published at ValueWalk.
'
Tweets And Selfies Important To Millennials When Picking A Bank
Summary
Financial regulators should address environmental and human rights risks in economic sectors driving deforestation.
Financial regulators should address environmental and human rights risks in economic sectors driving deforestation.
Binding regulation may be more effective than voluntary initiatives.
Chinese, Brazilian, and Bangladeshi experiences may be useful for regulators.
As published by Chain Reaction Research and written by Barbara Kuepper, Profundo, Tim Steinweg, Aidenvironment, and Gabriel Thoumi, CFA, FRM, Climate Advisers, greenhouse gas (GHG) emissions from tropical deforestation are among the key contributing factors to climate change, contributing around 10 percent of total GHG emissions based on 2010 figures. Natural forests are under threat of deforestation and forest degradation, leading to significant carbon emissions, loss of biodiversity and livelihoods of indigenous communities, and other adverse sustainability impacts. Such conversions are often driven by the expansion of agricultural commodity production in tropical countries. Noteworthy examples include the Chain Reaction Research focus countries, Brazil, Colombia, Ecuador, Indonesia, Peru, Democratic Republic of the Congo, and Liberia. As shown in Figure 1 (below), 2012 to 2016, commercial banks financed over USD 50 billion to support tropical timber, pulp & paper, palm oil, and rubber expansion in SE Asia.
The Financial Stability Board Task Force on Climate-Related Financial Disclosures (TCFD) published June 29, 2017 their final report with key recommendations for the Agriculture, Food, and Forest Products Group.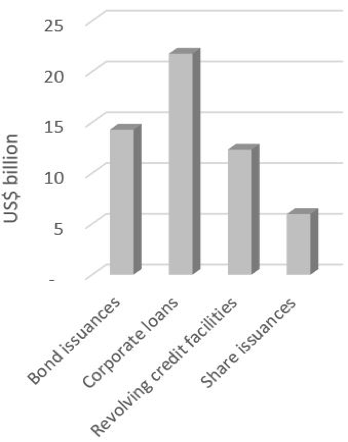 Figure 1: Banks' financing of SE Asian forest-risk sectors, 2012 to 2016. Includes palm oil, pulp & paper, rubber, and timber. Source: Forestsandfinance.org
As stated by the UNEP Finance Initiative, international financial banking regulation generally does not recognize environmental and social risks including those from deforestation as material risks to financial stability. The Basel Capital Accord III has not yet addressed deforestation risk. Yet the sector is changing: over the past ten years sustainable banking initiatives by national policymakers and regulators have emerged. These initiatives can support the commercial banking sector in mitigating deforestation risk while enabling sustainable economic development.
Findings and Recommendations
Binding regulation may be more effective than voluntary initiatives. Sustainable banking initiatives are generally not older than a decade. Previously, the field was led by voluntary and industry-driven initiatives. On their own, these non-binding guidelines and recommendations may not be sufficient to mitigate deforestation risk. Binding regulation is more likely to be effective, especially when it is accompanied by detailed implementation guidance and standardized disclosure formats, as in Bangladesh and China.
Financial regulators should address environmental and human rights risks in economic sectors driving deforestation. Requirements can prevent further loss of tropical forests and related impacts on biodiversity, climate and livelihoods. Experience from Brazil shows that initial sector-targeted banking regulations can be efficient in reducing deforestation.
Financial institutions should be obligated to mitigate deforestation risks linked to the activities they finance. Assessing their own risks arising from their exposure to these industries could help to contain damaging practices like rampant deforestation, land grabbing and human rights breaches.
Experiences on binding regulation from Bangladesh, Brazil, and China may be useful to other regulators as indicators for what may work. While it is too early to make generalizing conclusions on the effectiveness of different sustainable banking measures and frameworks, there are some encouraging indications from Brazil, Bangladesh and China.
Framework for Sustainable Banking Initiatives: Sustainable Banking Definition
As shown in Figure 2 (below), the concept of sustainable finance contains a group of overlapping terms that includes green finance and climate finance. A broad definition of sustainable banking includes all aspects of sustainable development: environmental, social, economic, and government. In this paper, the term 'sustainable finance / banking' is used in this comprehensive sense as illustrated in Figure 2. Deforestation as a major contributor to climate change as well as other detrimental effects is covered by the broader socio-environmental aspects.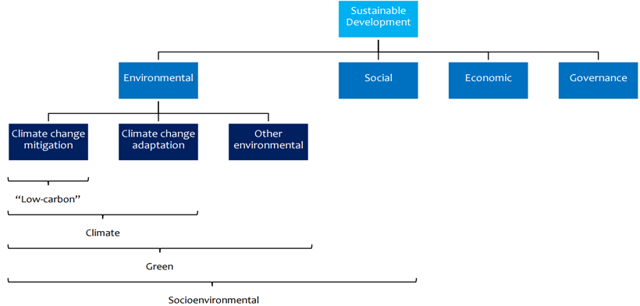 Figure 2: Dimensions of sustainability in financial decision-making. Source: UNEP (2016).
Sustainable Banking Distinctions and Categories
Various initiatives to improve banks sustainability must be distinguished both in their institutional and technical features. Institutional differences include:
Their nature: are they voluntary or binding?
Which actor or organization proposes or mandates them: is a particular sustainable banking framework promoted by statute law, a country's central bank or banking supervisor or by the financial sector itself (the country's banking association)?
Which financial institutions are covered by it: does the framework in question only cover banks or also other financial actors?
Technical differences arise because regulators and supervisors have many tools to assess sustainability of a bank's organizational structures and operations. Each framework uses different tools and target distinct aspects of a bank's operations. For example:
Minimum capital requirements including regulatory capital
Internal risk management
Governance
Disclosure
Sustainable (or green) lending
Sustainable (or green) financial products for retail investors
Net interest margin, duration, and banks' refinancing operations
Physical operations
Numbers one to four in the list above belong to prudential and supervisory regulation. The purpose of this is to make sure that banks do not take on too much risk because bank failures do not just endanger the financial system, but entire economies. Apart from prudential and supervisory regulation, there is also monetary policy. This affects how commercial banks refinance themselves by borrowing from central banks and correspondent banks. The latter can use monetary policy to create incentives for commercial banks to lend more to sustainable industries or businesses by making cheaper refinancing options available for banks that lend sustainably, and/or by accepting assets such as green bonds as collateral for central bank borrowing and separately as pledged collateral to ensure public deposit accounts against default risk by the bank holding company who manages these deposits.
Risk management and sustainable lending/financial products are the two broad fields into which most of the aspects of banking activity and regulation can be grouped. Sustainable banking activities and regulation can be broadly grouped into the fields of risk management and sustainable lending/financial products.
Risk Management: Risk management primarily refers to the processes by which banks assess and monitor the credit risk associated with individual loans or entire loan portfolios, but also with other activities such as securities underwriting. Most sustainable banking initiatives focus on the risk management aspect of banking by suggesting, or requiring, banks to incorporate environmental and social risks in lending decisions in order to avoid or mitigate financial losses, reputational risk, or environment or social damage caused by projects banks finance. This is based on what could be called an avoidance logic, the idea being that banks should be forced or given incentives to avoid exposure to unsustainable projects, businesses or industries.
Sustainable lending / financial products: Sustainable banking initiatives try to encourage sustainable lending and the sale of sustainable financial products, going beyond an avoidance logic. Rather than merely avoiding the financing of undesirable activities, banks are being encouraged or required to make capital flow


The post Sustainable Banking Initiatives: Regulators' Role In Halting Deforestation appeared first on ValueWalk.
Sign up for ValueWalk's free newsletter here.
Do you know someone who would benefit from this information? We can send your friend a strictly confidential, one-time email telling them about this information. Your privacy and your friend's privacy is your business... no spam!
Click here and tell a friend!