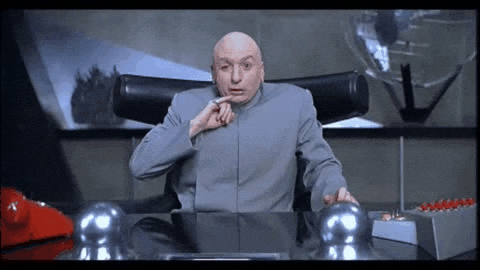 $2,108,475!
That's up "just" $14,565 since our September Review on our paired LTP/STP Portfolios, which was our intention after gaining an insane $133,849 from August. Our intent was to lock in our gains into earnings and that's excactly what we did by pressing our hedges, which caused the STP to lose $56,000 as the market kept going higher while the gains in the LTP continued to keep us just slightly bullish and offset the losses on our hedges. Of course, keep in mind that $14,565 is an annualized $175,000, which really doesn't suck considering we began with a combined $6,000 in November of 2013 so Happy 4th Anniversary to our main portfolios!
Read my notes from the last reports – no changes – we're cautious for the same reason but pay particular attention to the kinds of adjustments we made and how they worked out. That's another HUGE benefit of keeping our portfolio well-balanced – the stability gives us lots of time to tinker with and perfect our positions as it's very easy to make a few minor adjustments, when you don't have to worry about having to make a major one…
Short-Term Portfolio Update (STP) – Submitted on 2017/10/19 at 3:20 pm: $430,680 is down $56,347 on our hedges in the past month and that neatly negates about 2/3 of the LTP's gains so we're a bit more bearish than we were last time (in our paired portfolios) after making several bearish adjustments that were intended to move us to neutral.
So, on the whole, we made about $25,000 despite ourselves, which is the strength of our model for selling premium. The primary purpose of the STP is to protect the LTP – it's not supposed to make money in a bull market but it BETTER make a lot of money when we turn bearish. Of course, it always has – that's why it's up 330% in 4 years despite usually being "wrong".
AMZN – They keep going for $1,000 and keep failing. Our intention was to risk earnings but it's too scary so let's take the $13,208 profit in the hand and get out of the bush!

FAS – Those financials are like a killer clown, they keep popping back up. Still, the ultra ETF looks toppy and it's counterpart looks bottomy so we'll see what happens.
ABX – A bullish offset, not worried.
GOGO – Not too worried.
SBUX – Who wouldn't love a 20% discount on SBUX?
LABU – A real no-brainer when they get cheap! Blasted past our target but earnings are dicey so let's cash our 10 extra long March $50 calls so we end up with a proper spread.
SQQQ – 40 uncovered $23 longs is pretty aggressive. Let's keep it that way. At $30 (7% Nas drop), we have $70,000 from the $23s and another $100,000 upside from there if we drop 20%. That's pretty good off the current net $26,000 value on the spread.
TZA – Half covered here means at $17.50 (10% drop in

/TF

) we have $70,000 coming to us but, like the OOP,

we can improve that by buying back the 100 short Jan $22s (0.18 = $1,800) and rolling our 200 April $14 calls ($1.55) to 200 April $11 calls ($2.85) for net $1.35 ($27,000) and sell 100 April $16 calls for $1.10 ($11,000)

so net $17,800 is the cost of improving the payoff of our spread at $17.50 from $70,000 to about $120,000 (we have half covered at $16 but then we can do a 2x roll so really more like $150,000 at least).
Well, that was easy. I guess I should make all of our portfolios just 7 positions. Like that premium Hagen-Daz!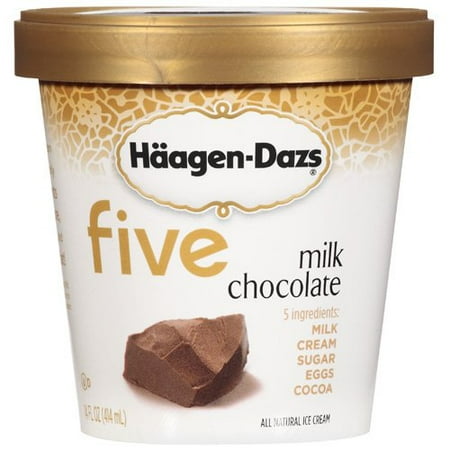 Long-Term Portfolio Review (LTP) Part 1 – Submitted on 2017/10/20 at 12:19 pm: $1,677,795 is up just $70,912 since last month and I say just because the hedges in the STP lost $56,347 so, as intended, we're essentially treading water yet still collecting about $14,000 net for our troubles. The S&P is up 60 points (2.4%) since our last review – it just seems like more as it's up every single day – literally there have been only 2 down days since 9/25.
As I noted in the Webinar, I went to CASH!!! (actually money-markets) in my kids' 529 College Plans on Wednesday's pump because they are not easy to hedge and I don't see the sense of risking a year of college (20%) on earnings when we're already well past our goals.
We can and do hedge our other portfolios, so there's not any urgency to get to CASH!!! (and we already have $1,170,090 in cash anyway, which is 70%). Our real concern then is margin – what are we required to buy in a downturn? So, if we're going to take things off the table – we're mainly going to be killing naked puts to lower our risk into earnings.
ABX – I have to remember to move that call down to the rest of the group.
BRK.B – Berkshire is the S&P, actually it's the best of the S&P as Buffett has hand-picked the winners, either for his portfolio or as companies they buy in whole. I wish they had gone down and we could have bought them but they didn't. There's pretty much no way in hell these go in the money so silly to buy them back and, in fact, they are an easy way to raise cash even now.
CAKE – Well these puts are all stocks I wish I could buy, I suppose. We just added CAKE on the dip and they are recovering already so no reason to worry there. Still good for a new trade.
DNKN – Comfort food theme here (Berkshire owns plenty as well). Also good for a new trade.
ESRX – Got our wish here as they got cheaper. 2020 is out so let's roll our 5 short 2019 $65 puts ($9.20) to 10 short 2020 $52.50 puts ($5.30) for a $1,400 credit. We'll put the cash to good use and buy 20 2020 $57.50 calls for $10.50 ($21,000) and sell 20 of the $62.50 calls for $8 ($16,000) for net $5,000 – $1,400 – the $3,750 we collected originally puts us in this $10,000 spread for a net $150 credit. Keep that in mind when I am THRILLED to spend $10,000 ($5/contract) to roll us down to the $47.50 calls (now $17) if ESRX goes lower because then we'd be in a $20,000 spread for $4,850 with a break-even 20% below the current price.
If you enter your positions correctly, you should WANT the stock to go lower so you can buy more at a lower price. Make sure you read our article on scaling in in the strategy section – we are always going in with about 1/4 of what we intend to spend if the stock gets cheaper. More often than not, the stock doesn't get cheaper and we just run out our small positions. Once in a while, they go 20-40% lower and, assuming we still like them, we load up!
In the above case, we took a very small 5 short put entry on ESRX to remind us to keep an eye on them and now they are cheaper so we are upping our buy commitment to 10 contracts (at a 20%lower strike than we started with) and we're adding a bull call spread at a price we couldn't get when we started (but HOPED we would).
Even so, we're only 50% committed on this one so far. Our worst-case is owning 1,000 shares at $52.50 which would take up $26,000 of our $3.4M in ordinary margin (0.76%). If ESRX drops $20 (35%) and the short puts go to $25, our loss would be $25K – the same 0.76% of our portfolio so that, realistically, is the risk on the position. As I said – a small commitment.
FCEL – Nice pop on these but we REALLY do want to own them for net 0.97, so we can leave it.
GPRO – Another small one that's safe.

INFN – Earnings are 11/8, why risk it? Let's cash these.

RH – No sense waiting until 2019 to collect the last $1,750, we can cash these too

. Anyway, we just added WSM, which is essentially the same space.
SBUX – Very small and we'd LOVE to own SBUX for net $44.95 so we can stay with these.
SEE – Not worried about their earnings so let's hold.
SPWR – `Was doing great but now back down. We regretted not owning more when they were up so

let's redesign the trade and buy back the 30 short 2019 $10 puts ($4.40) and instead sell 25 of the 2019 $7 puts for $2.25 ($5,625) and buy 50 of the 2019 $5 ($2.40)/$10 (0.95) bull call spreads for $1.45 ($7,250)

so now we're in for net $1,625 less the $1,050 profit from the original puts is net $575 so we're essentially committing to buy 2,500 shares at $7 ($17,500) on the downside vs a potential profit of $24,425 (4,247%) at $10 if all goes well.
On that trade, we went form making $14,250 at $10 to $24,425 while also drastically lowering our commitment from 30 at $10 ($30,000) to 25 at $7 ($17,500) – this is why it's good to always review your trades and think about if there's a way to do it better.
THC – Back at the lows but I like them. Good for a new trade.
TLRD – In good shape, not worried.

VZ – At the money and I don't trust them so let's cash out

.
WATT – It's too good of a deal to sell (net $7.40).
ARR – Pays a very nice dividend but too deep in the money so

it will be called away

. Hopefully it will dip again and we can buy it some time down the road.
CG – On track.
F – Love them, not worried.
FNF – Right at our target (set in Nov 2016) and paying nice dividends. We will decide in Jan but probably we'll roll for another year or two.
GCI – Can you believe papers still exist? Paying a 7% dividend is hard to let go of and it's a pretty small position so

let's keep it and roll the short Oct $7.50 calls ($2.15) to the Apr $7.50 calls ($2.40) and sell April $10 puts for $1.40 too

. At this point, if we were assigned more, it would be so cheap that we wouldn't mind doubling down.
GE – Well, we should have doubled down on the dip. Let's just leave them and see how things go for now.
GNC – Keep in mind here we are in for net $2.70 unless the stock is under $7.50 in which case we own 12,000 at a $5.10 avg but, either way, we're deep in the money at $8.19 and it's great for a new trade as the paper loss is gigantic – despite the fact that it's "on track".
HOV – Another one where we aimed low and we will be called away at $1 with a ridiculous profit.
So far, so good – but it's a 3-parter so many more trades to discuss (38 more).
Long-Term Portfolio Review (LTP) – Part 2 -- Submitted on 2017/10/20 at 2:22 pm: Now we come to the more complex spreads. This week, we'll be considering whether or not we're comfortable with the stock if it drops 20% on us.
AAPL – Short calls are right on the money – that was an amazing way to make $15,000 fast. Now we are free to sell something to cover us into earnings so let's sell 20 (1/3) of the Jan $155 calls at $8.35 ($16,700)

keeping in mind that we just pocketed $15,000 so we won't mind rolling the 150s lower if they miss or warn. $30,000 is $6 per long and for $6, we can roll the 2019 $150 calls ($22) to the 2020 $140 calls ($33) for just net $5 per long ($25,000) and then we'd be in the $140/180 with a $200,000 payoff and still a bonus year to roll! See, now you're hoping they miss and drop 10%, right?
AAXN – SEC investigation is making them cheap again ($23 now) but let's let them settle down before adjusting.
ABX – Very happy with this one and it's still good for a new trade.
ALK – Right on track.
AMGN – The whole sector looks toppy but we're only at $9,000 out of a potential $21,000 so no reason to change this as it's just "on track" despite already being up 200% from $3,000 so far.

BBBY – These guys are stupid cheap. We took our lumps on the initial entry but now is time to re-invest and roll our 10 2019 $30 calls ($1.25 = $1,250) to 20 of the 2019 $20 calls at $5 ($10,000) and we'll sell 20 of the 2020 $27.50 calls for $3.40 ($6,800) so net $1,950 to double down at a 25% lower strike seems like a good deal, right? Our 10 short 2019 $30 puts are $9.80 ($9,800) and we can roll those to 15 of the 2020 $25 puts for $7 ($10,500) and that's another $700 off the roll cost

.
BX – Well over our target and we'll let ourselves get called away and get back in if they ever pull back.
CBI – Another one with low expectations that were exceeded. Still good for a new trade as it's a net credit on the $15,000 spread but that's with the aggressive put sale (that I'm fine with).
CHK – On paper, we're down $4,000 but, if we hit our $5 goal, $50,000! Net is now $11,500 so $38,500 left to gain. I like that!
CLF – On target but still good for a new trade.
CLNS – Too low to cover but not low enough to DD.
CM – We'll probably be called away.
CMG – So volatile! We're in for a net $32,000 credit on this $140,000 spread so upside potential is $172,000 if CMG is over $420 in 15 months (now $325). Currently net $0 so still nice for a new trade if you don't mind only making $140,000 – a bit less than $10,000/month.
CSCO – On track.
DBA – Disappointing but very small loss and we'll roll it out next month. The 2020s just came out.
DIN – Just starting to take off and this is one of those that I wish they had gone lower first so we could have bought more. Well, we did buy the bull call spread on the dip – that's why we're up so much – because we followed our plan to scale in!
DIS – Anyone with kids knows you don't bet against DIS. Still under $100 and possible stock of next year if it stays that low. On track for our conservative spread for now.
FCX – I love this one, so cheap! Again, our conservative spread is miles in the money.
FNSR – We got more aggressive last month and it's paying off so far. Have to remember to sell calls at about $26.
FTR – If they don't go BK, this will be amazing. There's no sense in leaving the short 2019 $15 calls open when we can buy them back for a 75% profit so let's buy those back for $1 (no more) and there's 10% of our loss erased with those profits. Now,

we KNOW we will end up doubling down at $10 to drop our basis to $15 but we can already sell 40 2020 $10 puts for $5.30 ($20,600)

, so there's really no reason not to do that, is there – as it's a net $4.70 entry AND it immediately drops our long basis to $14.59. That then means that we can sell the 20 (1/2) of the 2020 $12 calls for $2 but, as I write it, I feel we're giving it away so let's hold off on that leg.
So, with FTR, we just took back $23,000 of our $33,000 loss on the long stock. If we can do that with a disastrously wrong-way entry like we had on FTR – don't you think you should be entering all your trades with these kinds of spreads? When we enter positions where the worst case is we double down to a 50% allocation at a 20% discount and then we can go in for the rest at a 40-50% total discount on a full allocation block – isn't it obvious we're rarely going to have any serious losers?
Long-Term Portfolio Review (LTP) – Part 3 – Submitted on 2017/10/20 at 3:47 pm: Wow, this is a lot of positions to review. Hopefully in November, I can just cut and paste these as I doubt there will be much to change. At least, so far, almost all of our changes have been happy adjustments – no real problems to speak of.
GILD – Hard to believe they were ever a problem. Deep in the money now and we're fortunate to have an aggressively long position. Still, it's a good opportunity to teach you a fun trick:

Our 20 2019 $60 calls are $23 ($46,000) so we can sell them and roll out to 20 of the 2020 $65 calls at $24 ($48,000) and we can pay for the extra $2,000 by selling 10 Jan $85 calls for $2.50 ($2,500)

. Now we're a bit over-covered but we have 2 years to roll the short Jans and we can always buy more longs but hopefully they don't go over $85 and we're in great shape. Down the road, we can put additional call sale money into rolling down our longs to lower strikes.

Also, the 2019 $65 puts are $3.50 and we can flip those to the 2020 $70 puts at $8 and there's another $4,500 in our pockets

so +$5,000 and we gained a year in exchange for $5 in position – very fair!
GM – So far over target we have to do the math. $35,000 is the max payoff and currently we're at $28,555 so 25% more to gain is kind of dull and

I think GM is toppy so let's cash in our 2019 $28 calls for $18 ($90,000), which is $11 more than the spread pays. So, with the extra $11 ($55,000), we can roll the short $35 calls ($11.20 = $56,000) up to the $45 calls at $5.05 ($25,250), where they are 100% premium. We can then buy back the 20 short $32 puts for $1 ($2,000) and sell 20 of the $40 puts for $2.90 ($5,800)

so even if the stock doesn't fall, we still have an extra $28,050 against the short $45 calls AND the $35,000 we expected to win on the spread. If these short calls end up expiring worthless, we will have made a bonus $28,050 (80%) and, if they don't, we will cover with a 2020 spread and start the cycle all over again.
GME – Still too cheap to sell puts.
HBI – Blasted over our target, didn't get a chance to go big.
IBM – Well over our target now.
IMAX – I've been waiting for June to come out but I'm worried it will pop. Still, We have more long calls than short and aggressive short puts, so we can leave these as they are.
LB – Was going to be my Stock of the Year for 2018 but going up too fast now. We have a good amount of these because they did take a dip that let us double down.
M – $20 is a great floor and we're well-positioned.
OIH – Doing well despite the low oil prices but off the highs. I still like the trade and thank goodness we double-sold the short calls!
PSO – Finally took off this month. Now we're too conservative but not much we can do about it. Maybe when June comes out we will adjust. Great save for a stock that first dropped 30% on us!
QCOM – What a bargain down here. I'm happy with our spread and it's not cheaper so we shouldn't buy more but I like it as a new trade as it pays $15,000 at $55 and just net $7,000 – even though the stock is already at $52. Aren't options fun?
SKT – Still languishing but I like them. We'll have to see how earnings go.
SVU – I was worried we wouldn't get a chance to buy more of these but they keep getting cheaper!

Let's roll our 7 2019 $13 calls at $4.70 ($3,290) to 15 of the $10 calls at $6.40 ($9,600) and we'll buy back the short $25 calls ($1.20) just to clear the space and we will roll our 7 short $27 puts at $12.70 ($8,890) to 15 short $18 puts at $5.50 ($8,250)

so we're effectively doubling down and uncovering for net $6,110 – effectively buying 8 2019 $10 calls for $7.63 – not too bad with the added bonus of improving our other 7 calls by $3 ($2,100 value) and uncovering them – so now we're set up for new call sales.
I know this is an UGLY chart but it's a small position and we'd be happy to DD again and they just announce earnings this morning and they were 0.46 for the Q so $2/share for the year is a p/e of 7.5 vs 19.4 for KR and 10.6 for SFM or, if you want to compare them to the wholesalers they are becoming – UNFI is 14.9 and SYY is 19.8 so this valuation is STUPID! We don't buy charts – we buy companies!
TEVA – Another ugly chart but at least it's calming down and another stupidly low valuation on a perfectly good company facing some short-term challenges. Well, that's what makes a market but we already got aggressive with them and 2020 isn't out yet – so we wait.
TGT – Hit our target already!
TWTR – On track and another one we added to on the way down.
UNG – 2020s are out here so we can adjust.

The 40 2019 $4 calls are $2.60 ($10,400) and we can roll those to 80 2020 $5 ($2.15)/$8 (0.95) bull call spreads at $1.20 ($9,600) and we can sell 30 Jan $7 calls for 0.33 ($999)

because, if we collect $1,000 per Q just doing 1/3 covers, we pretty much pay for the spread and the rest is just a bonus (up to $24,000). That's great as a new trade!

Our 30 short 2019 $9 puts are $2.70 ($8,100) but we sold them for $2.15, so no big loss. Let's take that loss ($1,650) and sell 40 of the 2020 $7 puts for $1.10 ($4,400) and all is well again

.
WPM – This is the second round for our 2017 Trade of the Year and also going like gangbusters. Right on track, plenty more to gain and the old Jan puts will expire worthless – love it!
What a healthy portfolio! Of course it's like shooting fish in a barrel in this market but wow – no dogs at all! Not bad for a portfolio we only adjust once a month. Instead of not working Mondays anymore – maybe I should just show up on expiration weeks from now on?
PS – While I was writing this review, the balance punched up to $1,682,603 – up $5,000 for the day. This market is NUTS!
Options Opportunity Portfolio Review (OOP) – Submitted on 2017/10/19 at 1:51 pm: $332,599 is up 232% in just over 2 years (we started with $100,000 on 8/8/15) and up $10,669 since last month's review. We're still a bit bullish, even after our 10/6 hedging adjustments.
Fortunately, using our Be the House – NOT the Gambler strategy, time is firmly on our side and, as long as our position are "on-track" to our goals – then the premiums we sold WILL erode and more money will drop into our laps. That's a nice, passive strategy to pursue and it works in almost any market – even this crazy one. As I noted in yesterday's Webinar, I moved my kids' 529 College Funds to CASH!!! yesterday morning because, unlike this portfolio, I didn't have a good way to hedge them. The OOP has 60% cash at $181,890 and our positions are well-hedged – let's keep them that way!
NLY – Do we REALLY want to own them for net $9.25? Sure we do, so we can leave the short puts, even though they may be tested as rates rise.
WTW – Leftover from cashed in spread and I can't believe they still get 0.60 for those puts. Since we like WTW enough to buy them,

why not buy back the 10 short 2019 $15 puts (0.60 = $600) and instead sell 10 of the 2020 $28 puts for $4 ($4,000)?

That pays us another $3,400 for promising to buy WTW if it drops about 40%. This is one of those passive income streams I was talking about above.
TZA – A more aggressive spread than SQQQ but again, TZA is at $13.50 and a 3x ETF so 130% of $13.50 is $17.55 and that puts our calls $3.50 in the money for $28,000 and it's currently priced at $11,000 so only $17K upside here.

I think we can buy back the short Jan $30 calls for 0.10 ($800) and sell the April $18 calls for $1 ($8,000) and roll the April $14 calls ($1.60) to the April $11 calls at $2.95 for net $1.35 ($10,800)

. So, for net $3,600 out of pocket we now have an upside at $17.55 of $6.55 or $52,400, which would be a gain of $37,800 from our now $11,000 + $3,600 investment.
If you stay on top of your adjustments, maintaining hedges is fairly inexpensive. It's the up-front one-time expense that puts people off hedging but, if you make is a consistent choice in your portfolio, the cost of maintaining hedges is a lot less than the cost of planting them!
F – We're in this for the dividends with a low target so, on track.
AAPL – Today I'm glad we have those short calls! AAPL is down on rumors, which I just said yesterday were likely to come into earnings (taking advantage of the fact that AAPL doesn't comment on rumors).

Let's not take a chance and buy back the short Oct $140 calls at $15.40 and we'll sell just 20 of the Nov $145s ($11.70) and see how tomorrow looks before selling more. So we're dropping to a 1/3 cover after making $16,000 on these short calls but we do intend to get to at least a 1/2 cover into earnings

.
AAXN – We got the pop we wanted so now we need to do our job and go back to selling some calls (1/2).

We'll sell 5 of the Jan $25 calls for $1.50 ($750)

and that's on track for a nice, bonus $3,000 while we wait to collect $12,000 more on the mature spread.
ABX – On track, though gold has been slow to move for us. Good for a new trade though I'd go to 2020.
ATI – Deep in the money but toppy so let's roll the Oct $20 calls to the Nov $20 calls and keep our protection in place. The short puts will go worthless but ATI is too high at the moment to sell more. Let's cash in the 10 long 2019 15 calls ($10 = $10,000) and buy 20 of the 2020 $20 ($8)/$27.50 ($5) bull call spreads at $3 ($6,000) so we're getting $4,000 off the table, leaving ourselves with a $15,000 spread that's 1/2 in the money and 1/2 covered by the short $20 calls. A nice day's work!
CDE – On track.
CHK – On track – good for a new trade.
CLF – On track.
CSCO – On track.
DBA – On track.
DIS – Good for a new trade (but have to sell 2020 puts).
FNSR – On track.
FTR – I love them but they get cheaper and cheaper. Nothing to do but wait.
GE – Another disappointment so far but not at all worried about GE being solvent long-term so

let's take the OPPORTUNITY to buy back the 2019 $30 calls (0.37 was last sale) and we can roll our 20 2019 $23 calls ($2.35) to the 2019 $18 calls ($5.75) for net $3.40 ($6,800) and we'll sell 10 (1/2) of the Jan $23 calls for $1.35 ($1,350) to help pay for it

and – just in case they do cut the dividend.
GOGO – Took a huge dive this past month. They floated $100M of senior notes and then announced a new plan to install seatback systems on the plane – a big departure from their old business.

I think the sell-off is a good chance to buy back the short May $14 calls (0.45)

and we'll see if we get a bounce off the $10 line.
IMAX – Will people ever go to the movies again? IMAX traders don't seem too sure. We're in the money on our call spread anyway but

let's buy back the short $20 calls ($2.55 and don't overpay!)

, taking a chance there will be a winter blockbuster that sends IMAX back to $25, where we'll cover again.
JO – Waiting for June to come out but on track.
LB – We got aggressive on these and we'll see how earnings look (11/15) but a move to $45 would get me to cover.
M – Let's roll our 20 2019 $18 ($4.10)/28 ($1.20) bull call spread at net $3.10 ($6,200) to 20 of the 2020 $20 ($4.15)/$30 ($1.80) bull call spreads at $2.35 ($7,050) so our target goes up but we have 50% more longs. We also have 10 more uncovered calls – we'll cash those. Against the 20 long spreads we can now sell 10 (1/2) of the Jan $22 calls for 0.90 ($900), which pays for the roll

.
MO – Earnings are next week and I'd rather wait and see how they do.
SCO – It's about even and we still think oil trades back down but not major move so far is making me lose confidence.
SGYP – Good for a new trade.
SPWR – Good for a new trade – I can't believe it's back at this price.
SQQQ – One of our main hedges. Now valued at net $14,000(ish) and worth up to $35,000 if SQQQ hits $30 but now $25 so a $5 move would be 20% divided by 3 (it's a 3x ETF) means it would take a 7% drop in the Nasdaq for us to get $35,000 out of this spread, which is $21,000 upside protection from here and unlimited bonus protection on the 25 uncovered calls so another $5 move (another 7% drop) would be another $12,500 so +$33,500 if the Nas drops about 15%.

SVU – Talk about a hated sector! This one is idiotic as the firm that downgraded them downgraded the price to $24, from $29 but the stock is at $16 and they still have a BUY rating on them. So, we have to take a stand here and add 13 more 2019 $13 calls at $5.80 ($7,540), which brings our average to $7.93 on 15, with a break-even at $20.93 and we can roll the 4 short 2019 $27 puts ($11.60 = $4,640) to 10 short 2019 $18 puts at $4.70 ($4,700) about even. Since we collected $3,080 for the $27 puts, we divide that by 10 and so we effectively sold the $18 puts for $3 (ish) per contract, which is net $15 – so all is well.
SVXY – We made an adjustment 0n 10/6 and now we have a stop on 5 of the 15 short Dec $80 puts at $6 but, so far, not even close to necessary. Will volatility ever come back to the markets or, more to the point, will we ever consider 100-point Dow swings to be volatile again?
TEVA – Also out of favor at the moment. Let's wait for earnings and see what happens.
TGT – Testing $60 and we'll see how earnings go.
TWTR – On track.
UNG – Going well because we keep collecting short call money but the underlying never improves. I do like Nat Gas long-term and we don't do Futures in the OOP, so I guess we'll stick with it.

Let's buy back the 20 short Jan $10 calls (0.04 – no more!) and roll our 20 2019 $5 calls ($1.80 = $3,600) to 50 of the 2020 $5 ($2.15)/$10 (0.55) bull call spreads at $1.60 ($8,000) and hope our premise plays out over the next 2 years. BUT, in case it doesn't, let's sell 10 (1/5) Jan $7 calls for 0.30 ($300) and it doesn't seem like much but we can make 8 of those sales and knock $2,400 (30%) off the cost of our spread while we wait

.
WPM – On track.
WSM – Brand new. Good for a new trade.
XRT – Was much higher but pulled back. We'll have to see how earnings look.
Not too much work to make $10,000 a month, right? We have adjustments on 9 of our 36 positions plus maybe 5 moves made during the month. It's a nice, casual way to make money!
Butterfly Portfolio Update – Submitted on 2017/10/17 at 1:46 pm: $375,074 is up $3,900 and that's a bit disappointing as we got more aggressive and we're not going to push our luck anymore, so we'll make sure we have good covers and lock in our gains into what may, finally, be a bit of a pullback between now and early Nov.
We only have a dozen positions, we don't make a lot of adjustments, there's very little variation in the monthly returns and, in 4 years, we're up 274%. All we are doing here is Being the House – NOT the Gambler and selling as much premium as we can as often as we can but that doesn't mean ALL the time – we still pick our spots and try to take advantage of moves within the trading channels – that's the difference between making 20% a year and 40% a year.
AAPL – The run to $160 is hurting our short $155 calls but, fortunately a partial sale and, of course, we are well ahead because we SOLD PREMIUM like smart investors should always be doing, right? Earnings are 11/2 and I'm a bit afraid of getting blown out so

we're just going to roll out to 30 short Jan $160 calls at $7

. Why? Because the Nov $160s are only $4.20 and if AAPL pops 10% ($15) to $175, we'll owe the same $15 to either so selling the longer $160s will hurt us less on the upside and help us more to the downside. We've cut back to a 1/2 sale so we're good for a 2x roll and the April $180s are $350 and that's getting close to $1Tn – so I think at least a pause by then – no matter how many phones they sell.
COST – We missed selling calls when they were over $165 two weeks ago – that was silly. Now we wait again.
CTSH – The Oct $70 short calls are $3.68 in the money but they got rejected at $75 with earnings on 11/1 so I still think it's good protection.

Let's roll to the Jan $70 calls at $5.30

so we have good downside protection and, if we're wrong and they pop $75, we can always DD on the long position, which is a bullish $65-80 spread at net $4.60, so plenty of upside there too.
DIS - Still languishing near the bottom of the range and I'm not inclined to sell calls here – I'm more tempted to DD on the longs but let's wait for earnings and see what happens.
GIS – Another low one I'd rather wait for than sell short calls.
IBM – Our newest position.
MSFT – Miles above our short Oct $67.50 calls but they are covered by 2019 $62.50 calls so all we have to do is roll up in strike and make more money.

The Oct $67.50s we sold for $6.48 are now $9.85 and the Jan $70s are $8 so costs us $1.85 to gain $2.50 in strike

. I think we'll do that roll for now and see how earnings go. We can always add more longs and do a 2x roll but MSFT seems a bit stretched here.
PG – We made a little money on the short Oct $87.50 calls and I still want that protection with earnings on Friday and it's a partial cover so let's wait and see how they announce. If we get lucky, they go worthless and we pick up a quick $5,000 and, if not, we add more longs and roll.
TGT - I think they are priced way too low here ($60) with earnings mid-Nov. Jan $62.50 calls are $1.70 and they are hardly worth selling so let's wait and see how the month goes.
TXN – Took off like a rocket and, sadly, we sold the Oct $77.50 calls for "only" $8.15. Now they are $16.30 so here we do need to add more longs.

Let's cash in the 20 2019 $72.50/82.50 bull call spread at $7.75 ($15,500) and buy 40 of the 2020 $80 ($18.75)/$95 ($10.75) bull call spreads at $8 ($32,000) and roll the 20 short Oct $77.50 calls at $16.30 ($32,600) to 30 short Jan $85 calls at $9.75 ($29,250) and we can also buy back the 10 short 2019 $65 puts for $1.55 as they serve no purpose and sell 10 of the 2020 $75 puts for $5.70 ($5,700)

and only 10 because my heart isn't really in the short put sale but also we don't turn down an easy $5,000, do we?
VLO – Our short Jan $70 calls have hurt us a bit but we were generally bullish, so all is well. As we want to lock in these huge gains,

we'll roll the 10 short Jan $70 calls at $8.10 ($8,100) to 15 short March $72.50 calls at $6.85 ($10,275)

so we are moving our short callers up in strike AND collecting more money at the same time and we still haven't sold a full cover.
WMT – This one is very painful as they made a huge pop this month.

The Oct $72.50 calls are now $13.30 with earnings on 11/16 I don't want to roll to Nov so let's roll to the Jan $77.50 calls at $8.95 so that will cost us $4.35

but we sold the Oct calls for $8 so we effectively sold the Jan $77.50s for $3.65.
WYNN – Just under the $150 line and, fortunately, we sold the Jan $130 calls for $16, so not too much damage. I think they've gotten ahead of themselves so we'll wait for early Nov earnings to see what's actually going on.
As usual, very easy adjustments and we only do them once a month (other than adding IBM), so it's a very low-touch portfolio that makes good, reliable money!
Do you know someone who would benefit from this information? We can send your friend a strictly confidential, one-time email telling them about this information. Your privacy and your friend's privacy is your business... no spam!
Click here and tell a friend!