By ActivistInsight. Originally published at ValueWalk.
This week, Dollar Tree received a bolt from the blue – a nomination notice representing an activist investor's intention to replace more than half its board of directors, accompanied by an 11-page letter recommending changes such as the sale of its Family Dollar business and the adoption of a mixed pricing strategy in its remaining stores.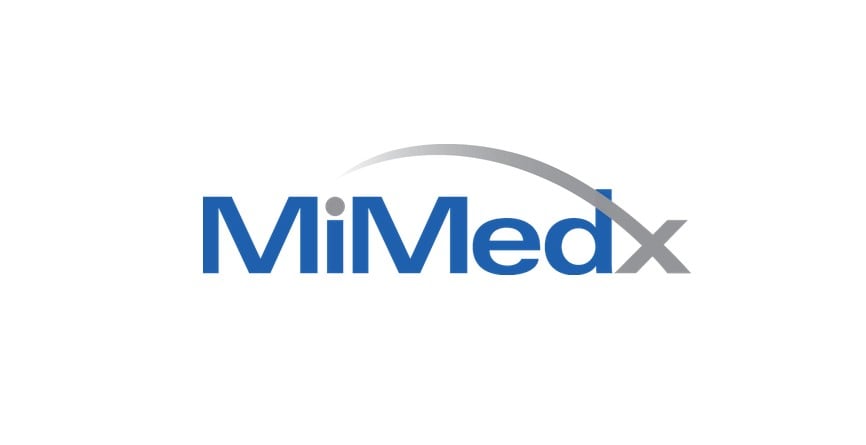 The fact that Carl Icahn was subsequently reported to have exited the stock – at any other time cause for relief – is unlikely to be felt deeply in Dollar Tree's Chesapeake, Virginia, headquarters. A settlement seems inevitable, since no company has fought Starboard Value, the hedge fund in question, since 2014.
Q3 hedge fund letters, conference, scoops etc
Either way, Dollar Tree's response to the nomination was well-balanced. It promised to consider the criticisms, made just enough of the fact that it had not received advanced warning from the activist about the nominations without using this as a pretext to reject them, and set high (if indeterminate) standards against which to judge the board.
This mix of high-mindedness and just a little unction is understandable. Our newsletter poll for this week showed strong support for activists engaging with companies before going public with their demands. I agree; if nothing else, a little pre-campaign socializing could dissuade activists from blundering into a mistake.
Yet, the six months between the closing of Dollar Tree's nomination window and its annual meeting seems more than ample time for the company's directors to ponder the merits of outside nominees or even to test a new strategy. As a precautionary measure, it is bordering on excessive. According to Activist Insight Governance, 66 companies in the S&P 500 Index have, as Dollar Tree does, a nomination window 120-150 days from the anniversary of its last annual meeting. A couple of corporate lawyers I spoke to said this was on the unusual side but not especially controversial. Indeed, one of the 66 is BlackRock.
Aside from having only one female director, Dollar Tree has added six new board members out of 12 since the merger with Family Dollar, although one such addition, Jeffrey Naylor, has apparently been given a waiver from the company's three board maximum (he sits on four, per Activist Insight Governance). Moreover, the new CEO – an insider – is only a year into the job.
Aside from this governance minutiae, Starboard again displayed its knack for striking the funny-bone of the American public consciousness. The hedge fund has already given a name to Congressional efforts to change reporting timelines for activist investors (the Brokaw Act, named for the location of Wausau Paper's mill), introduced the world to operational activism at Olive Garden parent Darden Restaurants, and put Yahoo out of its misery as a public company. Now, it has sparked controversy with its suggestion that Dollar Tree sell merchandise for more than $1, gaining a mention on CNN and lighting up Twitter with fury (admittedly, a service that ceased to be associated with real people in 2016).
Nonetheless, Starboard's logic is sound. From its letter: "Dollar Tree has kept its prices at $1.00 since its founding thirty years ago, despite the fact that $1.00 in 1986 is worth approximately $2.30 today, due to inflation… Products today are smaller or of lower quality than they were five, ten, and certainly thirty years ago."
Dollar Tree will be under most pressure to sell Family Dollar. In fighting this, it will have to rely on shareholders who bought into the merger and may not see tax losses as a valid reason to give up on integration. But in the six months before its annual meeting, it has plenty of time to re-invigorate an experiment with multiple price points. Maybe it can even get John Oliver interested.
---
The saga of short target MiMedx should really end as described by Prescience Point in its new report: "Extensive restatements. Executives fired for cause. A stock delisting. An auditor resignation." Surprisingly, however, the group is actually long the stock and believes it could quadruple to over $8. The research it published this week is silly at best, relying on discredited financial statements, optimistic assumptions about auditing costs and cash flow, and a valuation based on peers listed on the Nasdaq. MiMedx is no longer listed on Nasdaq. Its ex-auditor, EY, couldn't even begin to corroborate its financial reporting. There is no name on the report, and yet Prescience Point does put its leadership on its website. Only on Friday did it defend itself by saying it held shares in a 2-year lockup to divert accusations of a "pump and dump."
Nonetheless, activist short sellers are incensed and have spent the week doxxing (that is, identifying and inviting contempt) on individuals connected with the report. Given that many short sellers, including those connected with the MiMedx campaign, have used anonymity to publish reports in the past, this is in poor taste. I have deliberately avoided naming names here, but if anyone is to emerge with credit it is Viceroy Research's Gabe Bernarde, who has played the ball, not the man and calmly debunked the Prescience Point report. For short sellers to profit from falling share prices and be thanked for their work, which is valuable, they need to be good winners.
In 2019, we'll be watching all the same.
---
Quote of the week really ought to be whatever distant phrases cost Herbalife Nutrition CEO Richard Goudis his job but since those words have yet to be reported, Lubys' confident sparring with its activist investor amid a proxy fight for five board seats will have to do:
"Bandera's pattern of confusing and concerning behavior throughout its engagement with Luby's calls into question whether Bandera Principal Jeff Gramm – or anyone nominated by him – is suited to sit on any public company board." [Emphasis in the original.]
The post Prescience Point AndMiMedx: Shortsellers Go Crazy appeared first on ValueWalk.
Sign up for ValueWalk's free newsletter here.
Do you know someone who would benefit from this information? We can send your friend a strictly confidential, one-time email telling them about this information. Your privacy and your friend's privacy is your business... no spam!
Click here and tell a friend!