Courtesy of ZeroHedge. View original post here.
Nicki Minaj was set to headline a July 18 concern at the Jeddah World Fest in Saudi Arabia— something which grabbed global media attention as soon as it was announced earlier this summer, given the hip-hop artist's well-known ultra-risque and highly sexualized performance style and lyrics, which has at times resulted less than unintentional public nip slips during live shows.
Considering that a mere couple years ago no women were permitted give concerts in the ultra-conservative Wahhabi Islamic kingdom, or even attend movie theaters, the event was set to be interesting to say the least. But on Tuesday Minaj announced that she's pulled out of the show amid a public backlash led by human rights groups. She claimed to be doing so in solidarity with the—
"the rights of women, the LGBTQ community and freedom of expression".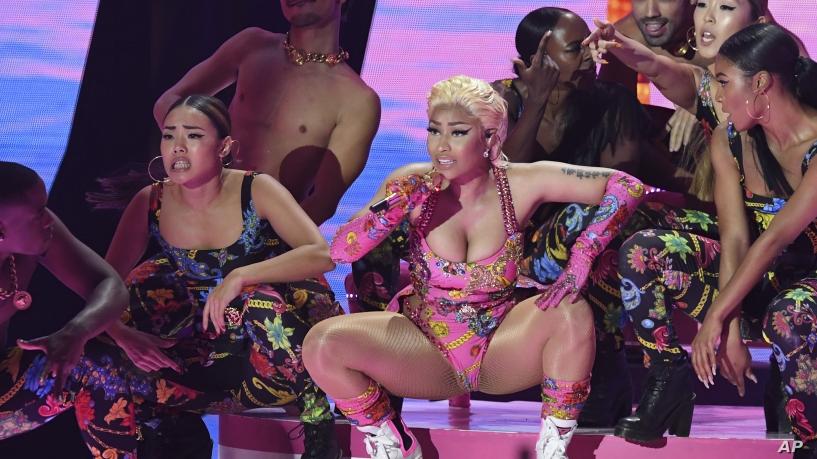 "After careful reflection I have decided to no longer move forward with my scheduled concert at Jeddah World Fest. While I want nothing more than to bring my show to fans in Saudi Arabia, after better educating myself on the issues, I believe it is important for me to make clear my support for the rights of women, the LGBTQ community and freedom of expression," Minaj said in a statement.
But even the celebrity gossip tabloids have picked up on the all too convenient virtue-signalling cultural liberalism inherent in her announcement. After all, homosexuality has been a crime for decades in Saudi Arabia — punishable by beheading, flogging, lashing, or lengthy prison time. No doubt her team was well aware of this.
Prior to the cancellation, multiple human rights organizations presented a litany of public record horrendous Saudi crimes that are the result of years-long Saudi polices, including the continuous siege and bombing of Yemen, record-setting numbers of beheadings and public executions including crucifixions, lack of women's rights, and the murder and detention of journalists, including the grizzly death of Jamal Khashoggi.
Nicki Minaj in Saudi Arabia

When you have a young population, in order to keep them in line. You give or distract them superficial freedoms but the power structure doesn't change.
pic.twitter.com/sG1b5c7Twb

— Wale Gates ???????????????? (@walegates) July 3, 2019
A Human Rights Watch official, for example, slammed Minaj's planned performance as helping to "whitewash Saudi war crimes in Yemen," while liberal anti-war activist group Code Pink said there were women's rights activists being tortured in Saudi prisons.
Minaj's response? — which it should be noted the mainstream headlines have mindlessly repeated… wave the rainbow flag as if some kind of sacrificial hero for "the cause" with zero mention of Yemen, public beheadings, or the torture of rights activists (precisely as the Washington-Riyadh establishment would rather it happen).
Nicki Minaj, LIVE in Saudi Arabia, singing her biggest single, "Ana Khunda". pic.twitter.com/1OcTKN55Mn

— Faizal Hamssin (@faizalhamssin) July 5, 2019
After all in 2019 the "play the LGBTQ+++ card" has arguably proven the easiest, low hanging fruit virtue-signalling path of choice to convince the masses of your innate nobility no matter the sin or scandal.
The unexpected backlash from major humanitarian organizations was likely not anticipated, at least at the level it reached, including being called out by New York Times columnists.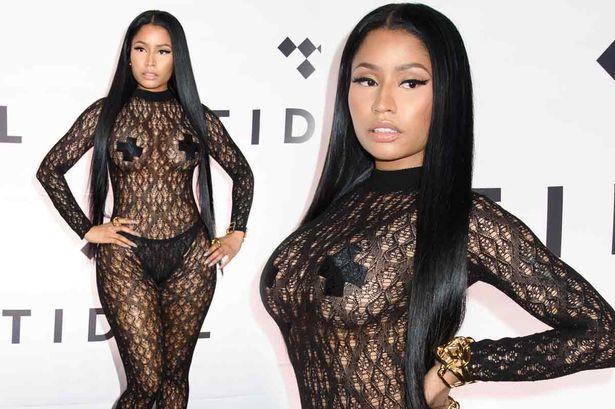 But Minaj is no doubt forfeiting a huge petro-dollar sum from her Saudi hosts due to her sudden conscience and newfound "bravery"… "Get Woke, Go Broke" – as they say.
Do you know someone who would benefit from this information? We can send your friend a strictly confidential, one-time email telling them about this information. Your privacy and your friend's privacy is your business... no spam!
Click here and tell a friend!