By Michelle Jones. Originally published at ValueWalk.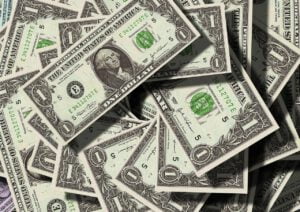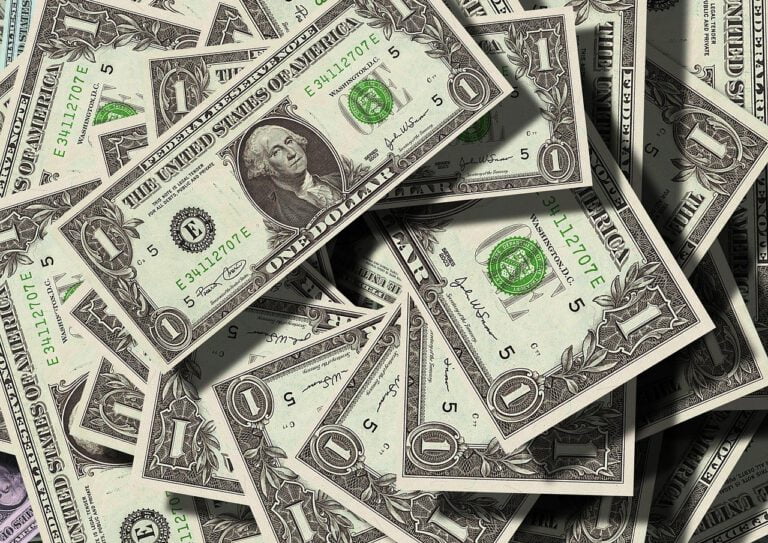 If you've been searching for "how to track my stimulus check," then you're among the many who still haven't received their economic impact payment. Here are several reasons your check hasn't arrived yet and details on how to track it.
Q1 2020 hedge fund letters, conferences and more
Watch out for the prepaid debit card
If you still don't have your coronavirus stimulus check, it means that the IRS is sending it as either a paper check or a prepaid debit card. Unfortunately, the debit cards look like scams or credit card offers, so you should go through your junk mail to ensure that you don't accidentally throw away the prepaid debit card containing your economic impact payment.
If you haven't seen anything like that in your mail, then your check hasn't arrived yet. It's too late to provide your direct deposit information to the IRS, so you will have to wait for the piece of mail containing your coronavirus stimulus check or prepaid debit card.
It's possible that you aren't eligible to receive a payment. The amount is based on your 2019 tax return unless you haven't filed your 2019 return yet. In that case, it's based on your 2018 return.
Why your check might be late
The simplest reason your stimulus check might not have arrived is if the IRS has scheduled your payment to arrive later in the year. The agency is sending out checks based on gross adjusted income levels. The more money you made in 2018 or 2019, the later you will receive your payment.
You may be experiencing a delay in receiving your stimulus check if the IRS has incorrect banking information. Some tax preparers create temporary accounts to allow their customers to receive their refunds, like via a prepaid debit card. If that was the case with your tax preparer, then the payment will be returned, and the IRS will have to reprocess it, which takes longer.
Some banks are having trouble processing economic impact payments. If this happened to your bank, the money will again be returned to the IRS, and you will have to wait for a check.
If you are past due on child support, the IRS may reduce or eliminate your coronavirus stimulus check. In this scenario, the Bureau of the Fiscal Service will send you a letter stating this.
The IRS will notify you after it sends your check or payment, so if you receive a notification but didn't receive the money, it's possible you were scammed somehow. The agency includes details on what to do if the money didn't arrive in the notification that it was sent, so you should follow the instructions in the letter.
Finally, it's possible that you didn't receive a coronavirus stimulus check because you have to file a form for non-filers with the IRS, which you can do here. Those who don't file taxes because they don't make enough money to do so may have to provide information to the agency.
How to track my stimulus check
For those wondering "how to track my stimulus check," there are two ways to do it. The easiest way is to use the IRS' Get My Payment tool here to track your stimulus check.
The other way you can "track my stimulus check" is to use a service offered by the U.S. Postal Service. The service is called Informed Delivery, and it provides a preview of all the pieces of mail you are scheduled to receive on a given day.
Informed Delivery is free, and it sends you pictures of each mail piece that's scheduled for delivery. All you need to do is watch the pictures for a plain envelope, which may contain your stimulus check. It can take up to three business days for the service to become active after you begin it. After it's set up, an email will arrive each morning except Sunday showing you the mail pieces that are scheduled for delivery that day.
To find out more about Informed Delivery, you can go here.
Track my stimulus check: what to do if it doesn't arrive
If you're worried that your coronavirus stimulus check went to the wrong address or bank account, then there are some things you can do. If you aren't having any luck with the IRS' Get My Payment tool to track your stimulus check, then you can call the agency at 1-800-919-9835. Representatives will also be able to answer any questions about the non-filers tool or help ensure that you receive your payment.
If you use the IRS' Get My Payment tool and it says the agency needs more information, then it's likely that your payment was returned, possibly because the post office couldn't deliver it. In this scenario, you may still be able to use the tool to enter your banking information to receive it via direct deposit. Otherwise you will have to provide a good mailing address to the IRS, which you can do here.
If you receive the letter stating that your payment was sent but you didn't receive it, follow the instructions in the letter to report it. The IRS hasn't announced what it is doing in such scenarios, so unfortunately, we don't have any further guidance there. If you are convinced that your check or debit card was stolen, you can report it to the Federal Trade Commission here.
The post Track my stimulus check and what to do if it doesn't arrive appeared first on ValueWalk.
Sign up for ValueWalk's free newsletter here.
Do you know someone who would benefit from this information? We can send your friend a strictly confidential, one-time email telling them about this information. Your privacy and your friend's privacy is your business... no spam!
Click here and tell a friend!