Courtesy of Pam Martens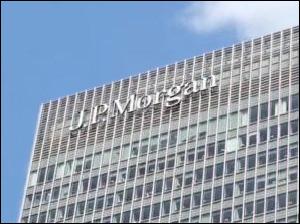 Imagine if every bank customer was greeted this week with a big sign just inside their Chase Bank branch that said this:
"Dear Customers: We lost $3.2 billion trading stocks and credit derivatives in the first quarter. We did that using your bank deposits. But don't worry, that pales in comparison to the $6 billion we lost in 2012 in the London Whale mess."
JPMorgan Chase is the largest bank in the United States. Each and every week, millions of Americans write out a check on their account at one of the more than 5,000 branches of Chase Bank; or drop into a branch to open a savings account for a grandchild; or to put money into their own retirement account; or to seek financial advice.
Everything looks very crisp, clean, consumer friendly and professional inside that individual bank branch. But there is a frightening picture serially occurring in the unaccountable management of this sprawling financial behemoth.
According to the latest quarterly report from the Office of the Comptroller of the Currency (OCC), JPMorgan Chase lost $2.4 billion trading stocks (equities) and $822 million trading credit derivatives, giving it a net loss among all of its trading in cash instruments and derivatives of $940 million. This is not what happened in the whole sprawling trading octopus of JPMorgan Chase, it's just what happened in the taxpayer-backstopped, federally-insured bank.
…