By Ankur Shah. Originally published at ValueWalk.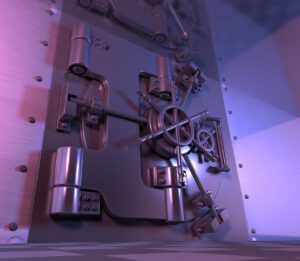 Total asset protection is vital for every business owner, protecting them against threats to their wealth preservation. These threats to your assets include lawsuits, taxes, divorce, and market risks.
Q4 2021 hedge fund letters, conferences and more
Every year, 40 million lawsuits are filed in the U.S., giving it the first place in litigation worldwide. Interestingly, commercial liability costs continue to increase for big and small businesses. These lawsuits affect small businesses the most, and they bear the biggest brunt of the liability paid in the tort system, which rose from $300 billion in 2016 to $343 billion in 2018. As a matter of fact, this study by ILR and conducted by the Brattle Group shows that businesses with annual revenue of less than $1 million bear 39% of these liability costs. In contrast, they affect only 37% of those with an income of $50 million and over.
According to the Small Business Association, approximately 53% of small businesses are sued annually. Costly lawsuits are detrimental to small businesses because of the cost of defending themselves, expensive settlements, and loss of business opportunities. Factor in the emotional distress, and it is no wonder that you just want to protect your family and assets before the floodgates ever open.
The above statistics prove that the sooner you create an asset protection strategy, the better it is for you and your family, offering you a level of protection that gives you peace of mind.
Asset protection planning, according to Wyoming Trust &LLC Attorney, is the best insurance against creditors, divorce, poor decisions, and just plain bad luck. Here are some of the latest ways Wyoming State offers you asset protection.
Planning Your Asset Protection
Ensuring your assets is far easier than you think, preventing them from unnecessary exposure to risks. The sooner you start with your asset protection plan, the faster you can secure these. You don't want to place your assets at risk by transferring them when someone sues you because you are putting your assets at risk since the courts may decide it is a fraudulent transfer. The scrutiny of such a late transfer is too risky, so plan early and protect your wealth from surprises.
Forming an Asset Protection Trust
A local asset protection trust is usually preferable to many high net-worth people in the U.S. than looking for an offshore solution. Anti-creditor trusts in the U.S were first allowed in Alaska, but since then, several states have followed their example. These states include Wyoming, Nevada, and South Dakota. Besides offering the ability to create asset protection trusts, these states have also shortened the time for challenging transfers.
There are several types of trusts, each tailored to suit the specifications required by each family. Wyoming Trust &LLC Attorney specializes in several different trust types, including Dynasty Trusts, Self-Settled Trusts, Generation-Skipping Trusts, Grantor and Non-Grantor Trusts, Qualified Spendthrift Trusts, and other types of Irrevocable Trusts.
These trusts can hold property, stocks, cash, or several other types of asset classes and can have a maximum duration of a thousand years. Of course, it is essential to choose the right kind of trust for your family's needs, and if you decide on a domestic asset protection trust in Wyoming, it is wise to select a member of the Wyoming State Bar to manage the trust properly.
Still, there are several other types of asset protection strategies that are as important as creating an asset protection trust.
Wyoming Unregulated Private Trust Company
For some families, it is essential to have a say in their trust's decisions, ensuring it is well maintained. Sometimes, creating a Private Trust Company (PTC) is the solution for them because they make a company that acts as the trustee of another family trust. The PTC can also act as the trustee of more than one family trust, but it cannot do any business with the public; its sole purpose is to act as a trustee to your Wyoming trust.
Private Trusts are popular because they have lower fees than public trust companies while also offering you more control and privacy with your financial planning.
Forming a Self-directed 401(K) LLC
For some business owners, it is vital to manage their own retirement funds, and the self-directed 401(K) LLC allows them to do just that by by-passing having a custodian. With a self-directed 401(K) LLC, you can invest in your preferred assets, including Bitcoin, real estate, and other alternative investments. At the same time, you save on fees and maintain complete control.
Holding companies aren't created for operations but to control assets or other companies. You can either create an LLC or Corporation (LLCs offer better asset protection), and the holding company can operate through sister companies or subsidiaries. A holding company aims to provide privacy, isolate liabilities and curtail taxes wherever possible. Wyoming is currently the leading state for holding companies since its statutes protect single-member LLCs, have low annual reporting fees, and provide privacy.
Estate taxes are often hefty, meaning that estate planning is the best way to ensure your survivors are left with something when you are gone while also protecting them from having to make difficult choices.
Wyoming has some unique laws that work to your and your family's advantage when planning your estate. There are some difficult decisions to make as you plan into the future, including drafting a will and asset protection for your family when you are gone.
Other things a Wyoming attorney can advise you on are issues like Revocable Living Trusts, HIIPA Release Forms, Durable Powers of Attorney, Advanced Health Care Directives, nursing home care, etc.
Final Take on Asset Protection
Closely following a complete business and asset protection strategy often means using complementary services like the correct business formation, a trust, estate planning, and other corporate services, including registered agents.
If you are considering domiciling, make sure to check out the advantages offered by Wyoming laws. The state provides several solutions for every type of situation, so there is no reason why you cannot adequately protect your assets in Wyoming, wherever you are domiciled, from greedy creditors and lawsuits.
Updated on
Sign up for ValueWalk's free newsletter here.