Courtesy of ZeroHedge View original post here.
Two days ago, with China stocks crashing and burning seemingly every day, we posted "JPM Downgrades Chinese Internet Sector, Tells Clients To Avoid For 6-12 Months" in which we quoted the largest US bank as follows: "as risk management becomes the most important consideration for global investors in relation to their China Internet investment strategy as they price in China's geopolitical risks and incremental concerns about regulatory risks, we find China Internet unattractive on a 6-12 month view with an unpredictable share price outlook, depending on the market perception of China's geopolitical risks, macro recovery and Internet regulation risk. The sector-wide sell-off might continue given lack of valuation support in the near term, in our view. We downgrade 28 coverage stocks to Neutral or Underweight. The only name with an OW rating in our coverage universe is Kuaishou."
In response to the call which came a little over a month after JPM said it saw "clear business opportunities" among China internet stocks, we said that JPM's reco "merely confirms the price action and if anything suggests that with the bottom having fallen out of the sector, now is the time to buy China internet stocks." After all, the time to downgrade China's tech stocks was a year ago, not now.
We concluded by publishing a list of companies "which have now likely bottomed out"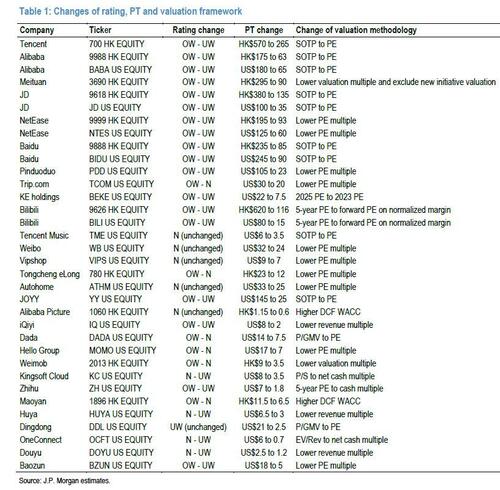 Fast forward to today when anyone who listened to JPM has suffered massive losses, while anyone who traded alongside our reco that this was the end for China's crash is having a great day as can be seen by the 20% surge in BABA shares…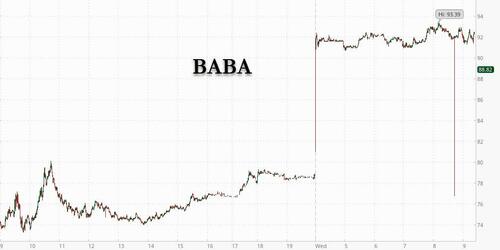 … 40% surge in DIDI…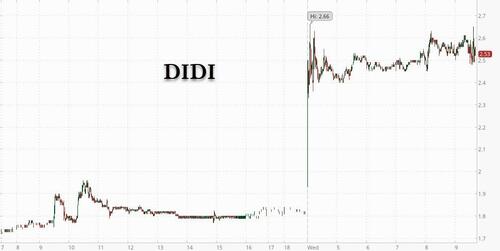 … and virtually all other Chinese tech names, which has pushed the Nasdaq Golden Dragon index up some 17% at the open.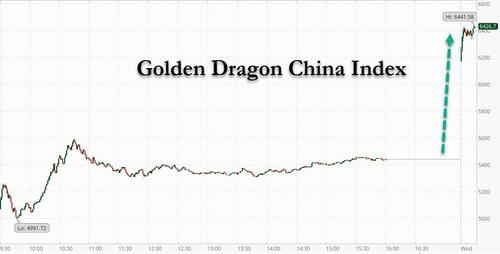 More importantly, this embarrassing episode for JPM confirms what we have long known: there is now a new "Gartman" in the market.