On November 7th, 2013, a stock was born.
Twitter priced its initial public offering Wednesday night at $26 a share. The stock debuted at 10:49 a.m. ET on Thursday on the New York Stock Exchange, and the first trade came in at $45.10 a share.

Shares quickly jumped to a high of $50.09 — a gain of 93% over the IPO price — before dropping back a bit to close the trading day at $44.90.

A price near $45 a share values Twitter (TWTR) at $24.4 billion.
Twitter closed at $45 per share on its first day as a public company. On Friday, it closed at the same price.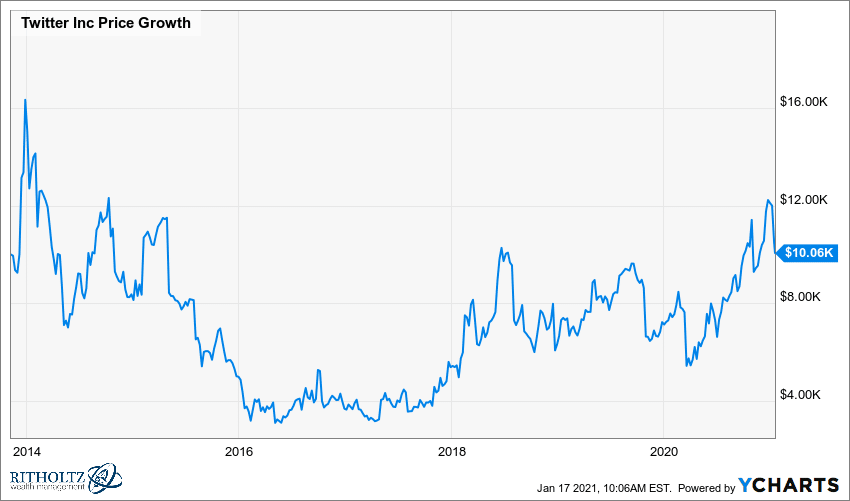 $10,000 invested that day yielded a total return seven years later of about six hundred bucks, give or take. You actually lost money – the cost of living since 2013 is up a cumulative fifteen percent or so: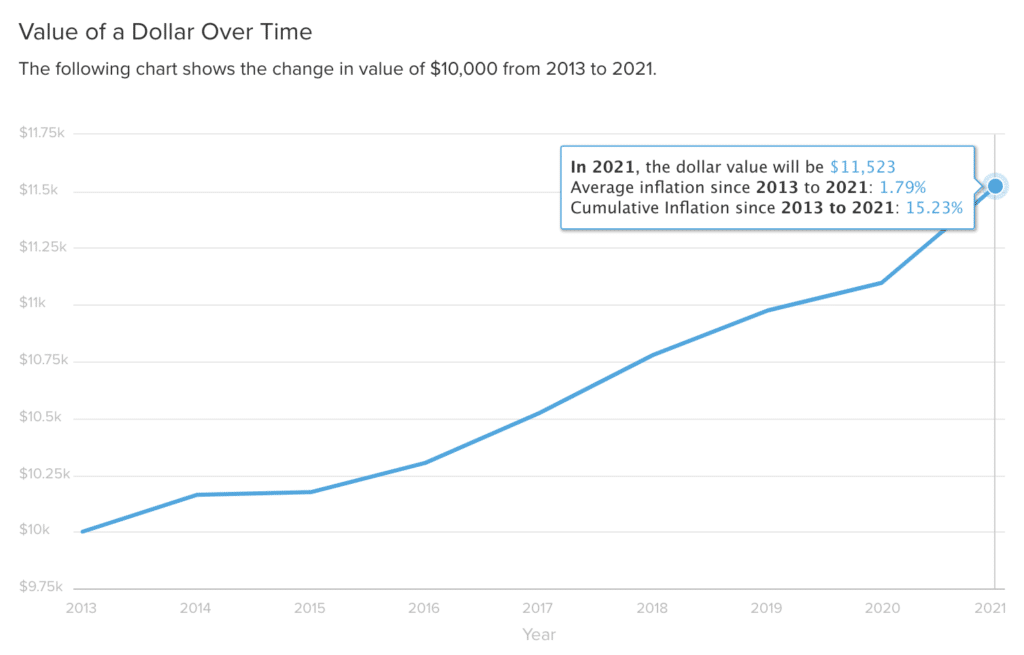 It would be incorrect to say that no value has been created whatsoever. It's just that no value has been created for shareholders. All of the value created by Twitter has accrued to someone other than Twitter – I'll get to that shortly.
Employees and management have done okay, relatively speaking. Because while Twitter's share price hasn't gained by even a dollar since its IPO, plenty of new shares have been issued to executives, board members and workers.
Below is a look at the growth in Twitter's fully diluted shares outstanding (quarterly) and the growth in market capitalization that has come along with that: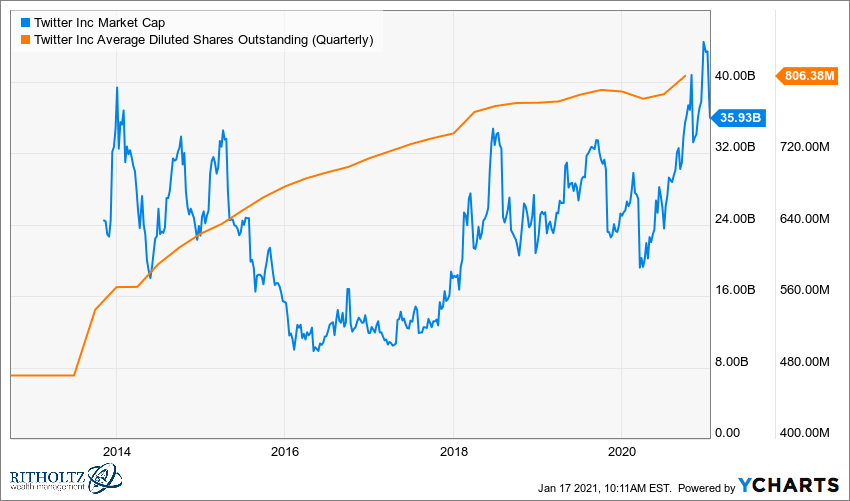 Shares outstanding have grown from 640 million to 806 million, or twenty five percent. The company is now worth $35 billion versus its first day valuation of about $24 billion – but not one long-term shareholder from that first day has benefited. There's no dividend and there's no capital gain. They've been paid nothing for their time, patience and endurance of volatility. And in real dollar terms, they've actually lost purchasing power.
So while many of this