WPM by the way (see news below) is still a good long-term play with $373M cash over debt at a $15Bn valuation. Making about $600M this year so not terribly sexy at the moment but, next year through 2026, they say 820,000 ounces vs 650,000 now so that's 170,000 more is +26% and costs are covered so should be more profitable so I'd say $800M is a bit under 20x but then take into account what a win it will be if gold goes higher in price.
Last year their cost for gold was $462 (they put early cash into mines in exchange for a percentage of the production at a low cost) so, if gold goes from $1,800 to $2,000, their gross profit goes from $1,338 to $1,538 (15%).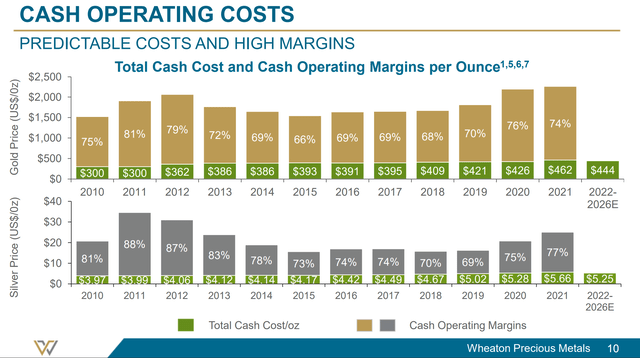 I love these guys!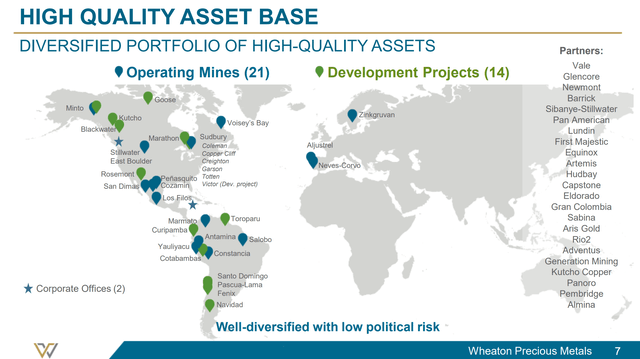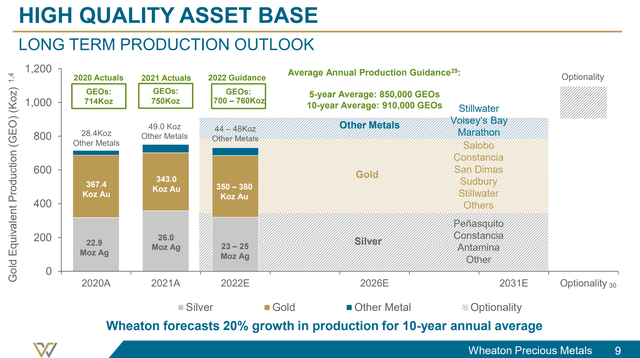 Steady growth built into the model for the next 10 years!
In the LTP, we have WPM a little aggressive with 70 2024 $30 calls and 50 short 2024 $47 calls and 20 short 2022 $35 puts.
For the Earnings Portfolio, let's add:
Sell 10 WPM 2024 $35 puts for $6 ($6,000)
Buy 20 WPM 2024 $30 calls for $8.50 ($17,000)
Sell 20 WPM 2024 $45 calls for $3 ($6,000)
That's net $5,000 on the $30,000 spread that's $8,000 in the money to start. $25,000 upside potential is 500% – worth playing – even though it is a lot more conservative than the LTP play.
Have a great weekend,
– Phil