Archive for the 'Virtual Portfolio Review' Category
by ilene - May 26th, 2021 4:20 am
Western fires are burning higher in the mountains at unprecedented rates in a clear sign of climate change

Courtesy of Mojtaba Sadegh, Boise State University; John Abatzoglou, University of California, Merced, and Mohammad Reza Alizadeh, McGill University
The Western U.S. appears headed for another dangerous fire season, and a new study shows that even high mountain areas once considered too wet to burn are at increasing risk as the climate warms.
Nearly two-thirds of the U.S. West is in severe to exceptional drought right now, including large parts of the Rocky Mountains, Cascades and Sierra Nevada. The situation is so severe that the Colorado River basin is on the verge of its first official water shortage declaration, and forecasts suggest another hot, dry summer is on the way.
Warm and dry conditions like these are a recipe for wildfire disaster.
In a new study published May 24, 2021, in Proceedings of the National Academy of Sciences, our team of fire and climate scientists and engineers found that forest fires are now reaching higher, normally wetter elevations. And they are burning there at rates unprecedented in recent fire history.
While some people focus on historical fire suppression and other forest management practices as reasons for the West's worsening fire problem, these high-elevation forests have had little human intervention. The results provide a clear indication that climate change is enabling these normally wet forests to burn.
As wildfires creep higher up mountains, another tenth of the West's forest area is now at risk, according to our study. That creates new hazards for mountain communities, with impacts on downstream water supplies and the plants and wildlife that call these forests home.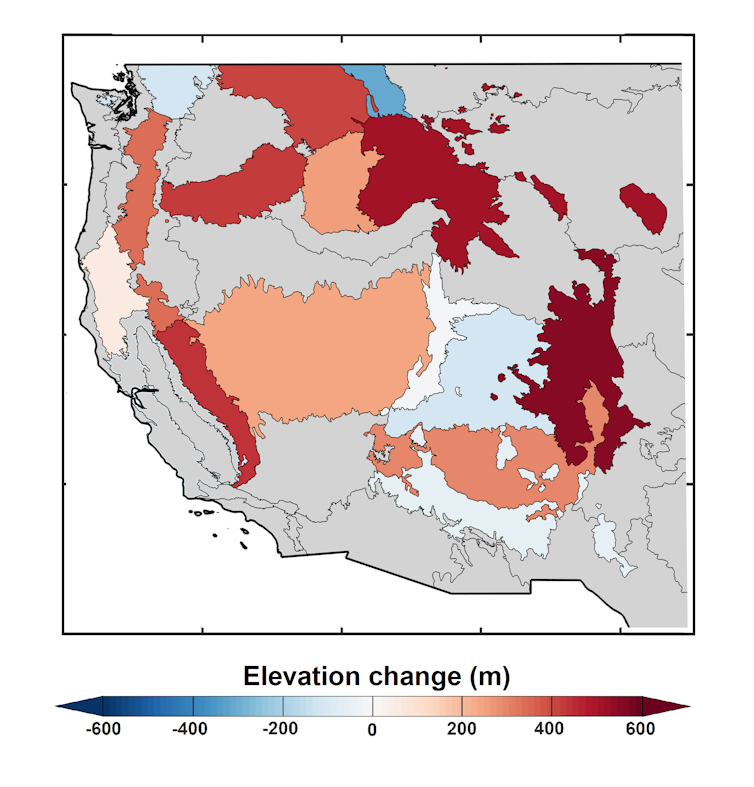 Rising fire risk in the high mountains

In the new study, we analyzed records of all fires larger than 1,000 acres (405 hectares) in the mountainous regions of the contiguous Western U.S. between 1984 and 2017.
The amount of…

by phil - February 19th, 2021 8:36 am
Does trading have to be exciting?
While the market remains at all-time highs, I remain skeptical and a lot of that is because I allowed myself to become complacent in 2007, after having missed the rally of 1999 because that, too, was ridiculous. In retrospect I was right – but not until March of 2000 and I could have had some fun betting on anything with a pulse in 1999 so, when 2007 came along – I finally went with the flow and, while we had pretty good timing in 2008 getting out on top – a lot of people didn't. So I guess, this time around, I just want to make sure nobody gets burned when this thing collapses.
We are all shaped by our past and we all run our own gauntlets to become the people we are today. I know I trade like an old man because I learned from my Grandfather, Max Davis, who was born in 1903 and, in 1973, 10 year-old me laid on the floor on Sundays with the stock section of the paper laid out on the floor (you only got stock reports on Sundays back then), circling companies that made new highs or new lows so we could later investigate why it was happening and then Grandpa would do his Fundamental Analysis of the companies (often including actually visiting the company) to decide if there were any hidden values there.
Having lived (in England) through World War 1, the Pandemic that followed, the Great Depression and World War II, Grandpa Max had seen a lot of shit – and he was very good at conveying his experiences to me from both a Social and Economic perspective. Though he never went to college, Grandpa Max was a voracious reader and a very sharp businessman. Learning from him always gave me a long-term and patient perspective on stocks and, since we only got stock news on Sundays anyway – you learn to be patient by default.
So of course, growing up, I gravitated to books by Jeremy Grantham (also British) and Warren Buffett and that's my "style" – value investing but my twist on it (as I'm 30 years younger) is to use options for hedging and leverage – rather than just trying to…

by phil - February 18th, 2021 8:57 am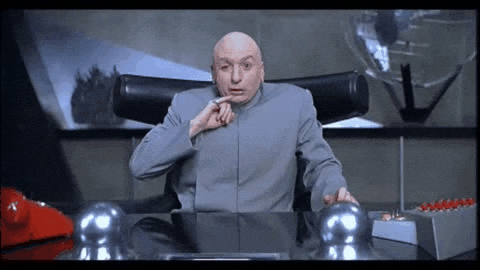 $1,766,591!
Our paired Long & Short-Term Portfolios have gained $157,564 since our January Review and that is, of course, ridiculous and reflective of this ridiculous bubble rally. The LTP went up and the loss of the STP went down – even as we increased our hedging. That's because we sell a lot of premium and the premium decays regardless of the market direction. Time is our friend using this strategy.
Also, we have SUBSTANTIAL amounts of CASH!!! across all of our portfolios as we think this entire market is BS and will collapse at some point. At least 2 or 3 days each week I wake up wanting to just cash out and go on vacation – only I can't go on vacation and I'd be bored so we stay invested – but that's a really stupid reason to risk your assets if this is money that is critical to your future.
The S&P 500 is up almost 100% from it's March lows and yes, that was a 35% drop from the February highs but now we're 20% above those (3,393) and it's simply too far, too fast so we're being very careful with our positions and very aggressive with our hedges. In our last STP Review, we determined we had a good $300,000 worth of protection and we only have $551,828 worth of position in our LTP – that is well-covered!
We added new longs however in the LTP on BABA, GOLD, OIH, TOT, VLO, WPM and WU in the past 30 days as we've been enjoying earnings season and the bargains it brings. We still have $1,057,650 of CASH!!! sitting on the sidelines and we've sold very few naked puts so we also have tons of margin to play with. On the whole, we'd love a good crash – so we can go bargain-hunting. I will repeat what I said back on December 16th as the strategy still holds and, after making 10% for the month, perhaps more people will pay attention:
We have 33% less
…

by phil - January 14th, 2021 6:48 am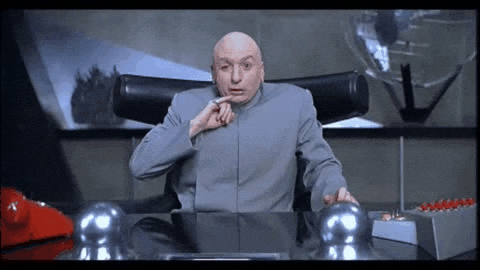 $1,609,027!
Our combined portfolios are up over $1M (166%) in just over a year and the best thing is our Long-Term Portfolio (LTP) is back to about 50% CASH!!! – and you know I love my CASH!!! In fact, we only made a couple of adjustments but let's please consider what happened to the 21 remaining positions since our Dec 16th review, where I said:
We have 33% less positions, so it's easier to adjust if we do have a correction and we have 33% less longs for our Short-Term Portfolio to protect – lowering our insurance costs as well. Those are the "consequences" we've suffered from "missing out" on a fantastic rally. Certainly it's been a lot more relaxing and I aim to keep it that way into the New Year – just in case.

So next time you feel compelled to trade due to a Fear of Missing Out (FOMO) – keep in mind – missing out on what? We already made FANTASTIC returns for the year – why risk it just to make a tiny bit more?
Did we miss out by cutting our positions? No! A month later the EXACT same positions are at $1,513,928 – gaining $113,643 (8.1%) in 27 days – and that's from a half CASH!!! position! People say why don't we do a lot of new trades and I keep saying what trades could possibly be better than the ones we already have? These are the remaining positions that ran the gauntlet of 2020 and were the best of the best of a portfolio that's now up 202.8% in 14 months. Making gains like this with conservative plays in a toppy market is as much as we could ever hope for at this stage of the rally.
And that's not including the $300,000 we took off the table when we closed down our old Short-Term Portfolio (STP) and our new STP is down 52.8% but,…

by phil - November 20th, 2020 9:03 am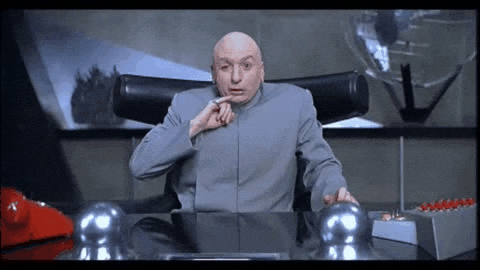 $1,486,878!
Although that's down a bit from our October Portfolio Review, that's only because we cashed out the old Short-Term Portfolio back on October 28th and we didn't carry the gains forward due to a discrepancy arising from the Tesla (TSLA) split so we reset the STP to $200,000 from $620,909 so really, we've made incredible gains in the last month as the LTP was only $974,283 on the day we re-set – as we got heavily bullish during that mini-crash.
As is has been all year, our timing was pretty perfect and the LTP has rocketed back from $974,283 to $1,295,033 as of Tuesday's review, which is up $320,750 (33%) in 33 days as the S&P flew back from 3,250 to 3,600 (up 10.7%). Of course that's ridiculous and of course we were lucky to time it perfectly so OF COURSE we took the money and ran on Tuesday, cashing in 40% of our LTP positions – enough is enough!
As the great stock trader, Kenny Rogers tells us:
You've got to know when to hold 'em

Know when to fold 'em

Know when to walk away

And know when to run

You never count your money

When you're sittin' at the table

There'll be time enough for countin'

When the dealin's done
S&P 3,600 is certainly enough and certainly too much to risk as we're up more than 50% in 4 years (thank you, Mr. Trump – now LEAVE!) and that's more than double the usual 8% you can expect to gain annually and maybe it will keep going and maybe it won't but we're very confident we can make more money if the bull cycle…

by phil - September 18th, 2020 8:24 am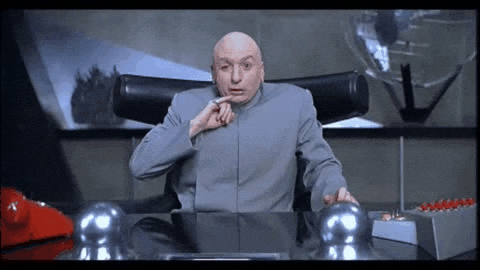 $1,199,597!
That is DOWN $195,130 for our paired portfolios for the month, but still up over 100% for the year. We have a very large, very volatile bet on Tesla (TSLA) that we're riding out and that let both to last month's huge gain and this month's huge loss but last month showed us the massive potential the position has as it's currently net -$881,087 so, if TSLA ends up between $300 and $380 in January (now $450), we stand to almost double our entire portfolio on that one position.
I was going to say I don't like the super-volatile positions but that's not true – I do like them as we're selling TONS of premium to people who think stocks go up or down forever and have no rules but I DON'T like them in margin-limited portfolio or in portfolios that aren't miles ahead and can afford to take chances. Not only can we afford to take a chance this year but we're also locking in our 100% gains using TSLA as it pays us almost as much to the downside ($881,087) as our entire Long-Term Portfolio (LTP) is worth ($1,043,965)!
But, spoilers, let's just take a look at where we stand and move on from there. As we expected, the Fed and Congress have fired their stimulus guns this week and the reaction from the market has been a big shrug as evidenced by the shouldering down move in the S&P 500 this week:
While that's going on, Donald Trump's victim count is hitting 200,000 but that's nothing compared to what we're about to see as our kids finish their second week at school as two weeks is just about the time when it's already too late and local Governments realize what a huge mistake re-opening too early has been. While we know Trump doesn't care about California and New York having 100,000 combined deaths this year, he'll be losing 60,000 voters in Florida and Texas as well.
Early indications are that sending the kids back to school is already becoming a "super-spreader" event for the whole country and 50,000…

by phil - September 13th, 2020 8:21 am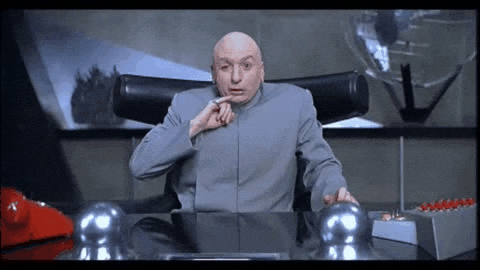 $1,394,727!
That's up $260,972 (23%) since June (up 132% for the year) as of Augst 18th and yes, I've had a very busy summer and haven't kept up on the review summaries – sorry. Honestly, if it wasn't for the virus, I'd be on a cruise this summer – we decided the market was too high on Memorial Day and now it's after Labor Day and we're even higher so yes, we made good money staying home but, on the whole, I would have much rather have spent the summer with my family enjoying Europe, wouldn't you?
That was our plan, we were supposed to go to Scandanavia on a 14-day cruise and I was really looking forward to it but, like most plans this year, they've been cancelled and, like most things this year, the markets have completely ignored it. We've been ignoring the market for the past month and our main LTP/STP combination is pretty rock-steady at $1.4M and we cut about 20% of our positions in August, raising more cash and making our downside hedges more effective (as they are the same but we have less to protect).
We had one nice dip but nothing too exciting and it's back to school I've been worried about as I think it's been a huge mistake but it's only week one – so not too many results are in yet. This week is also the big "Quad Witching" quartely expirations for options and Futures contracts so things could get crazy and we'll be doing our portfolio adjustments this week – probably aiming for even more CASH!!! (have I mentioned how much I like CASH!!! lately?).
Not only that but the Fed makes their announcement on Wednesday and Powell speaks at 2:30 that day AND we have the Retail Sales Report at 8:30 Wednesday as well. Have I mentioned how much I like CASH!!! lately?
So here's what we were thinking 30 days ago and stay tuned this week for our Live Portfolio Adjustments (Member Only):
Short-Term Portfolio Review (STP): No point in riding out the dip if we don't have to so we're going to raise more CASH!!! and there are plenty of great stocks to buy, like WBA, INTC, BA and…

by phil - May 27th, 2020 7:36 am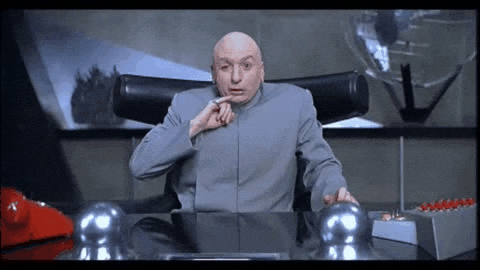 $1,133,755!
That's up $30,884 for our paired portfolios and just off our high of $1.2M – where I said we should just cash out and quit for the year – up 100% since October. Since that's a boring way to spend the next 6 months – we decided to hedge the STP a bit more and let most of our LTP positions run but it was mission accomplished at May expirations (15th), to be flat(ish) to April (17th) as the S&P 500 finished 17 points lower for the earning period, which we were very worried about.
As it turns out, the market shook everything off and now, as of yesterday's close (26th), the LTP is up 51.6% at $757,943 and the STP is still at $577,225 so now we're at $1,335,168 so our plan worked perfectly! And what was the plan? To keep the longs we felt would be making a recovery AFTER we got to see the earnings reports and AFTER we got a glimpse of how the Lockdown was resolving itself. You know – WITH FACTS! Facts are nice, they are very helpful in investing but sometimes you need to wait for clarity – a lot of people are not good at the waiting part…
Using hedges to park our portfolios more or less in neutral (back in April) while we waiting for more facts gave us the breathing room to relax and read and think about what trends mattered and that helped us make better decisions in May and now we're way past the previous highs. And what are we going to do now? HEDGE IT TO LOCK IN THESE GAINS! See, these quizzes aren't hard…
Short-Term Portfolio (STP) Review:
So hedging, hedging is key to maintaining our portfolios. Our Long-Term Portfolio, which started the year at $500,000 had recovered well in our last review and was sitting at $542,305 almost a month ago and, since then, the S&P 500 has gone from 2,750 to 2,950 and our LTP has popped to $649,193…

by phil - April 18th, 2020 11:19 am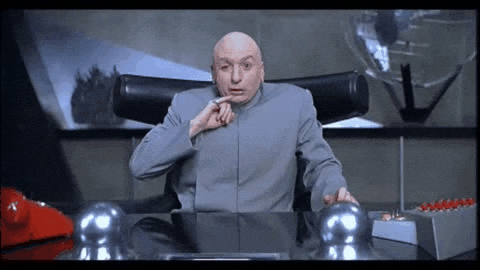 $1,102,871!
That's the combined value of our paired Long-Term and Short-Term Portfolios as of yesterday's close! We began the STP with $100,000 back on October 1st and the STP was up to $153,498 in our January 7th Portfolio Review but the positions were turning into longer-term positions (because we kept the losers we had been working on) so we added $350,000 to the STP and renamed it the LTP and then we created a brand new STP with $100,000 on Jan 17th with the primary objective of hedging our LTP positions.
This all came on the heels of cashing out our last round of Member Portfolios back in October, when the LTP/STP combo hit $2,606,756 after two very bullish years and we decided the markets were just too toppy to risk that much money so we cut back, deployed just $100,000 in the STP (also some other virtual portfolios were created) and, when that started going well, we got brave enough to deploy some LTP money – but only a fraction of what we had cashed out because the markets WERE STILL TOO TOPPY!
Keep in mind that the title of our October 2nd Review was: "PhilStockWorld September Portfolio Review – Cashing out of this Crazy Market!" in which I said:
Hedging a $1.7M LTP would be very expensive and what if next time we didn't time the turn in the STP and instead blew the turn and lost money there as well as the LTP. Then we'd be back to $2M and needing to make 30% to get back to $2.6M and what if it's hard to make money next year or what if we have another crash and the market is down 40% – it's just too much to risk vs. putting $2.6M safely on the sidelines and simply looking for new opportunities.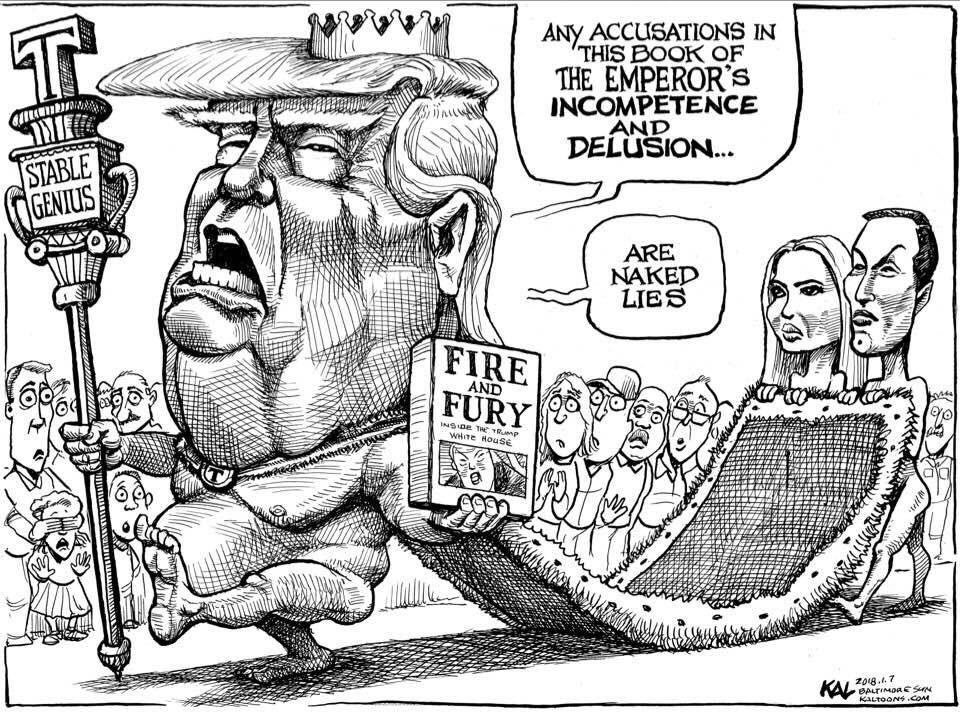 Did I know that a viral pandemic would be the catalyst that would take down the global markets? Of course not, but I did KNOW FOR A FACT that valuations were stretched and we had made a ridiculous amount of money in our Long-Term Portfolio (based on…

by phil - March 24th, 2020 9:43 pm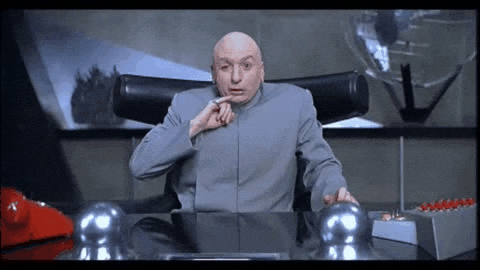 What a crazy fist quarter it has been!
We cashed out our last set of winning portfolios back in September, as I did not trust the market into Q4 but the market kept going higher so we had too much FOMO (Fear of Missing Out) and we started playing again in October – albeit with much smaller amounts. Our Long-Term/Short-Term paired portfolios had hit $2.6M after starting at $500,000/100,000 on Jan 2nd, 2016 and it was becomming too difficut to hedge so I said at the time:
Hedging a $1.7M LTP would be very expensive and what if next time we didn't time the turn in the STP and instead blew the turn and lost money there as well as the LTP. Then we'd be back to $2M and needing to make 30% to get back to $2.6M and what if it's hard to make money next year or what if we have another crash and the market is down 40% – it's just too much to risk vs. putting $2.6M safely on the sidelines and simply looking for new opportunities.
Well, here we are, at the bottom of that 40% sell-off and, as expected, we're having to pull a bit more cash off the sidelines as some of our new portfolios got crushed. This is going to be an odd review because we made more than one adjustment in the past two weeks on some portfolios and I'll do my best to consolidate all the moves here. The bottom line is we got a lot more aggressive around March expirations (20th) and yesterday (23rd), as the market hit rock bottom, we went gung-ho bullish in our LTP and Butterfly Portfolios in anticipation of a massive Congressional Bail-Out Package.
Hopefully, that provides a catalyst to form a floor at the 40% off line and we can consolidate between here and the 20% off (the top) lines, which is where the market should be in the first place – the rest was just fluff – that's why we cashed out in September – at S&P 3,000!
Short-Term Portfolio Review (STP) (3/19): $282,168 is up 182% so…