by phil - August 14th, 2020 8:01 am
Here we go again?
The last time the S&P gained 50% in 100 days was on the bounce off the first leg of the great Depression. In the 90 years since, we've never repeated that trick – until now, when the S&P has popped 50% in 100 days. You'll notice we flattened out after that in 1933 and that is despite MASSIVE STIMULUS at the time. In fact, we didn't really get the economy going again until World War II broke out and, between the military service and the war manufacturing, the US went to full employment – so much so that they even let the women work!
The Depression was persistent because it's all about jobs and jobs are all about Consumer Spending and we'll be getting our Retail Sales Report at 8:30 this morning, followed by Consumer Sentiment at 10 am. Just like the Trump Depression, the Great Depression began when there was very low unemployment – just 2.2% in 1929. Then the market crashed, like it did in March, and then we had a bit of a recovery but then we completely collapsed as job losses mounted and businesses could not get back on track.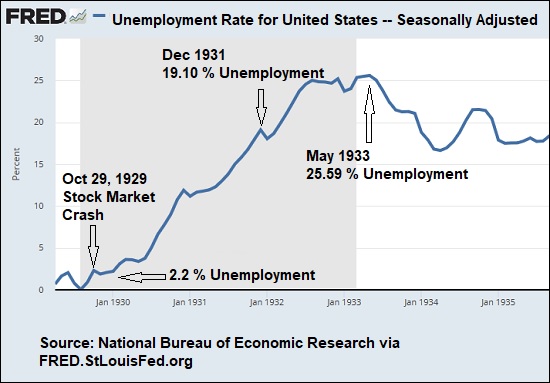 I know it's hip to be complacent and pretend everything is awesome, etc. because who wants to face the reality of our situation and, believe me, I take no pleasure in being Cassandra for the group but the sky IS falling and ignoring it won't make it go away. These are not abstract things, this is stuff that's right in front of our faces that people are simply brushing off – mostly because we have a Government that encourages you to brush it off.
While we are off our (mostly) April highs, we still have MASSIVE unemployment and we don't know what the effect of Lockdown II is going to be but, since this report was filed, there have been 11 major Retail Bankruptcies in two months, after 12 in March, April and May:
…

Posted in Appears on main page | Join Member's Chat - 51 Comments Here »
by ilene - August 13th, 2020 5:20 pm
The US economy is reliant on consumer spending – can it survive a pandemic?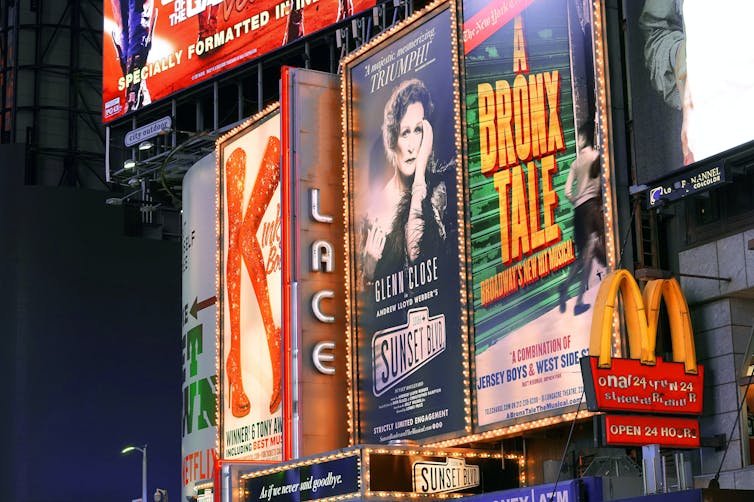 Courtesy of Halina Szejnwald Brown, Clark University
The COVID-19 pandemic has radically affected the American economy, reducing spending by American households on materials goods, air travel, leisure activities as well as the use of automobiles. As a result, greenhouse gas emissions have temporarily fallen dramatically.
While this may be a positive for the environment, the social price is high: Since the U.S. economy depends heavily on consumer spending, the country is experiencing the highest unemployment rate since the Great Depression, the threat of homelessness for tens of thousands of people and a failure of businesses large and small. How did the U.S. arrive at the point whereby mass consumption – and the greenhouse gas emissions associated with it – is necessary for economic and social well-being? Are greenhouse gas reductions and a thriving economy incompatible?
A consumer society is a 20th-century construct. The American Dream has become synonymous with buying material goods such as cars, houses, furniture or electronics, distorting its original meaning. Today, the spending habits of American households make up 70% of the U.S. gross domestic product, a measurement that describes the size of the economy. U.S. companies spend about US$230 billion on advertising each year, half of all the money spent on advertising globally.
Buy your dreams

Today's consumer society emerged after the end of World War I, fueled by the emergence of the modern advertising industry and facilitated by widespread adoption of consumer credit. Edward Bernays, the nephew of Sigmund Freud, is generally credited with inventing the field of marketing during the 1920s. The essence of his approach was to tap into people's desires to feel good, powerful and sexy instead of emphasizing the usefulness of a product. Bernays created the term "engineering of consent" and popularized the term "consumer" when referring to American people.
Mass consumption grew steadily until the onset of the…

Posted in Appears on main page, Biotech, Immediately available to public, Phil's Favorites | No Comments »
by phil - August 13th, 2020 8:34 am
The S&P 500 topped out yesterday at 3,387.
That was just shy of the 3,393 high we hit in February, the day before we plunged 1,200 points (35%) over the next four weeks. HOPEFULLY we won't repeat that disaster but, just in case we do, we're beginning to cash in our positions and, today, we're going to once again roll up our hedges to help lock in our gains.
The market is up not 35% (that's what we dropped from) but 50% abover 2,200 and that's a pretty good run. According to our 5% Rule™, we should be expecting a 20% pullback (of the 1,100 gain) from 3,300 back to 3,080 as a weak retracement and a stronger pullback would give back 40% of the gains, to our Must Hold Line at 2,860. That would NOT be bearish if the Must Hold line does, in fact, hold – it will just feel that way.
Still, no point in riding out the dip if we don't have to so we're going to raise more CASH!!! and there are plenty of great stocks to buy, like WBA, INTC, BA and VIAC (see Tuesday's Report and yesterday's Live Trading Webinar) so we'll have somewhere to put that cash if the market doesn't crash but I'll feel a lot better heading into the Back to School Disaster with more CASH!!! in our portfolios.
Our Long-Term Portfolio Positions are up over 100% for the year and they are protected by our Short-Term Portfolio, which is up 315% for the year at $415,152. That's actually down about 100% as TSLA has once again spiked up on us but we think we can outlast the Tesla bulls – even as the stock hits $1,600 again today. It's time, once again, to make some adjustments as the Nasdaq tests 11,150 as well this morning:
CANE – Just a simple bet on Sugar. I don't see any reason not to ride it out as it's breaking up nicely.
AAPL –

On track and we don't need the margin but we may as well buy it back and clear the slot

.
…

Posted in Appears on main page | Join Member's Chat - 82 Comments Here »
by ilene - August 12th, 2020 5:01 pm
Insider trading has become more subtle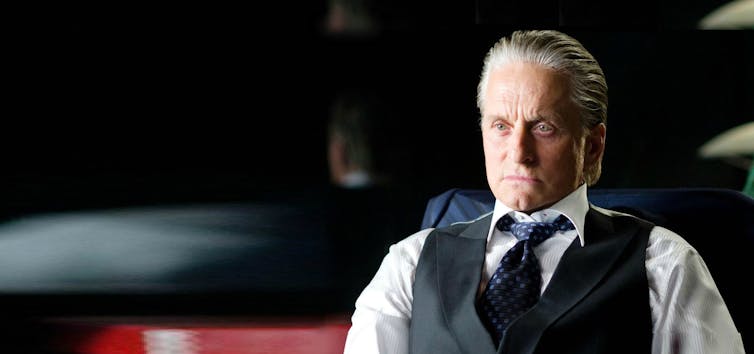 Courtesy of Barry Oliver, The University of Queensland
Insider trading comes in two main forms: arguably legal and clearly illegal.
But, as with drugs in sport, it's hard to tell when arguably legal ends and clearly illegal begins.
It is generally accepted that it is wrong to buy shares in the company you run when you know something about it that the market does not.
It's especially wrong to buy shares when you are telling the market that things are much worse for the company than you know them to be.
But what about suddenly sharing everything – an avalanche of information – in the lead-up to a share purchase in order to muddy the waters and create enough uncertainty to lower the price?
Chief executives have enormous discretion over the tone and timing of the news they release, generally answering to no one.
A linguistic analysis of twelve years worth of news releases by 6764 US chief executives just published by myself and two University of Queensland colleagues in the Journal of Banking and Finance suggests they are using this discretion strategically.
Not clearly illegal (how can oversharing be illegal?) their behaviour can have the same effect as talking down their share price while buying, something that is clearly illegal.
Spreads matter, as well as signs

Earlier analyses of insider trading have looked at only the "sign" of the information released to to the share market. On balance was the tone of one month's news releases positive or negative?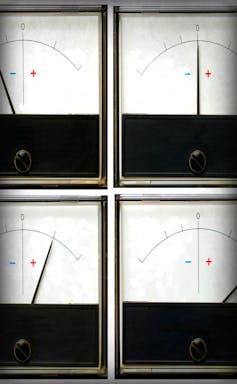 We have looked at the "spread", the range from positive to negative as well as the net result.
It doesn't make sense to treat as identical a month's worth of releases which are all neutral tone in tone (sending no message) and a month's worth of releases of which half are strongly positive and half are strongly negative (stoking uncertainty).
…

Posted in Appears on main page, Immediately available to public, Phil's Favorites | No Comments »
by phil - August 12th, 2020 8:35 am
Wheeee, this is fun!
On the whole, the Nasdaq has only fallen 150 points since Monday's open but it's had drops of 50 points, 200 points and 300 points in 3 days so I guess we're working up to the 600-point (5%) one-day drop ahead of us. Meanwhile, rumors of stimulus is still keeping us afloat. Yesterday, according to Treasury Secretary Mnuchin (why is it always a Goldman Sachs guy?), the Trump administration is open to resuming coronavirus aid talks with Democratic leaders and would offer more aid money to try to reach a compromise.
"The president is determined to spend what we need to spend. … We're prepared to put more money on the table," he told CNBC's "Squawk on the Street."
Well, that's what he said after the markets plunged into the close. Mnuchin promised they could get a deal done by the end of the week but they haven't actually re-started talks yet so that's a little hard to believe. Remember how many times we had a trade deal with China "any minute"? Meanwhile, Trump did not continue the moratorium on evictions because it's hard for homeless people to vote against him and so many of his friends are landlords.
Schumer and Pelosi also criticized the measures in a joint statement Saturday. They said the policies would provide "little real help to families" and would not address Covid-19 testing, efforts to reopen schools and food assistance. Dems call for $3Tn, the GOP wants to spend $1Tn. The White House has already rejected an offer by the Democrats to meet in the middle with roughly $2 trillion legislation.
On Monday, New York's Democratic Gov. Andrew Cuomo said the unemployment benefits spelled out in Trump's executive order would cost his state an estimated $4 billion by December. It would add to a budget shortfall that Cuomo said was already $30 billion. "That's handing a drowning man an anchor," the Governor said.
Overall state budgets were almost $200Bn in debt in the first half of this year and no better so far in the second half of the year and they simply can't afford to prepare the schools…

Posted in Appears on main page | Join Member's Chat - 42 Comments Here »
by ilene - August 11th, 2020 8:00 pm
Trillions in coronavirus spending is putting AOC's favorite economic theory to the test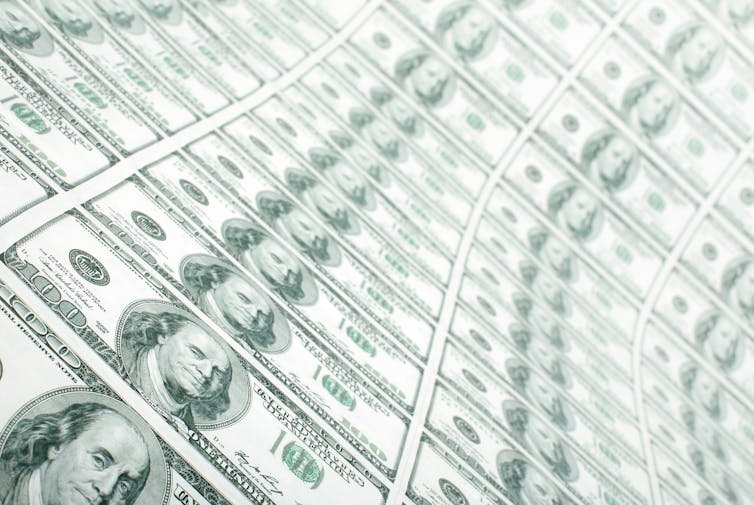 Courtesy of Steven Pressman, Colorado State University
French philosopher Voltaire famously quipped: "If God did not exist, it would be necessary to invent him." Something similar can be said of modern monetary theory, also known as MMT, because it may be the economy's only hope to get through the pandemic.
Coined by Australian economist Bill Mitchell and popularized recently by Democrats like Rep. Alexandria Ocasio-Cortez to fund programs such as the Green New Deal, MMT holds that a country with its own currency can spend almost unlimited sums of money. While government spending is normally financed by either taxes or borrowing, MMT suggests that governments can also do this by simply creating money.
I'm currently working on a book chapter that examines various economic theories about government debt, including MMT. I believe this theory is now being put to the test as the U.S. and other countries spend unprecedented amounts of money to aid companies, workers and their citizens during the coronavirus pandemic.
Unprecedented spending

There is little doubt that the world faces enormous economic problems.
The situation in the U.S. is already worse than at any time since the Great Depression, with millions unemployed and tens of thousands of businesses filing for bankruptcy.
The U.S. government has already spent about US$3 trillion seeking to mitigate the damage. As a result, the federal government deficit for this fiscal year will be far greater than any since World War II. And the government is expected to add $1 trillion to $3.5 trillion more red ink, assuming lawmakers agree to another relief bill.
All this spending helps prop up industries such as beleaguered airlines, keeps small businesses afloat and supports Americans who have lost jobs or incomes. The U.S. is hardly the only country throwing money at the coronavirus recession. Most developed nations are increasing government spending and debt levels to prop up their economies.
…

Posted in Appears on main page, Biotech, Immediately available to public, Phil's Favorites | No Comments »