by ilene - September 19th, 2021 2:00 am
Courtesy of Michael Batnick
The stock market is having a very good year. The S&P 500 printed 53 new all-time highs through the end of August, which is the most to that point in any year ever. Year-to-date, the index is up more than 20%.
But as always, you have to look inside the index to understand that not every stock is moving in the same direction.
The top 25 stocks by market cap, or 5% of the index, are responsible for 55% of the gains. This is fairly normal, nothing to be alarmed by. With the index up so much, you would expect most stocks to be doing well, which is more or less the case. Only 78 names are down on the year. Five stocks are up for every one that is down.
In a bull market, it's easy to lose sight of the fact that not every stock is keeping up. Some are even crashing. Today I want to shine the spotlight on some names that are getting rekt.
GameStop is the poster child of meme stock mania. It's 57% below its highs.
Remember when Zoom had a larger market cap than Exxon? 125 times revenue can have that sort of effect. The stock is 50% off its highs.
Fastly, a software company, gained 335% last year, making it one of the best-performing stocks in the Russell 1000. It's now 68% below its highs.
Lemonade, "insurance built for the 21st century", was one of the best performing IPOs of 2020, gaining 139% on the day. The stock is in a 61% drawdown.
Virgin Galactic, one of the best performing SPACs in 2020, is down 61% from its highs. And that's better than it was in the spring when it lost nearly three-quarters of its value.
Remember Plug Power? That stock gained nearly 1000% in 2020. It's 67% below its high.
Penn National Gaming, the company that bought Barstool, got cut in half. Beyond Meat got cut in half. Teladoc got cut in half. So did RingCentral, Palanatir, Opendoor and Zillow.
If it feels…

Posted in Appears on main page, Immediately available to public, Phil's Favorites | No Comments »
by ilene - September 17th, 2021 8:54 pm
Courtesy of Scott Galloway, No Mercy/No Malice, @profgalloway
Note: I was not under influence of Zacapa or edibles writing this one … so it's wonky. Oh well, my blog.
A perfect storm may be brewing: tech, software as a service (SaaS), and climate change. My podcast co-host, Kara Swisher, believes the first trillionaire will be an entrepreneur who addresses climate change. It's not unthinkable, as Elon Musk is already 15% of the way there — to a trillion in wealth, not solving climate change. I'm more skeptical and believe the only entities that can begin to reverse climate change are the EU and the governments of China and the U.S. Capital is pouring into the space, and funds that claim to invest based on an "Environment, Social, Governance" (ESG) basis are hot. These capital flows will produce a bevy of firms that tap into the consensual hallucination that society's biggest problems can be fixed as our stock portfolios explode in value. Yeah … wouldn't that be nice. No, just as turning back Hitler and smallpox took leadership, treasure, and blood, so will this.
The most recent ayahuasca trip is Aspiration, a finance firm that claims its products "can change climate change." In August the company announced it was going public (via SPAC) at a $2.3 billion valuation. (Investor presentation available here.) Change climate change. That would be awesome. Except there's a catch. This is a fucking debit card.
Aspiration's Aspirations

Aspiration was launched in 2015 by a former Clinton White House aide and Elizabeth Warren protegee. Its initial (and still primary) consumer product was a debit card with some green features. The company claims money deposited in its debit accounts "won't fund fossil fuel exploration or production"; it plants a tree every time a customer chooses to round up a purchase; and it offers 3% to 5% cash back on purchases from "mission-focused merchants." More recently, the firm launched another debit card that, in exchange for a monthly fee, offers…

Posted in Appears on main page, Immediately available to public, Phil's Favorites | No Comments »
by phil - September 17th, 2021 8:36 am
4,480.
That's the strong bounce line on the S&P 500 and we've been failing it all week and now we're failing it FOR the week and that's a big negative on the weekly charts. We predicted that we would fail the strong bounce line on Monday, when it was 4,490 (we made a lower low on Wednesday, which lowered the bar for a bounce) based on the Fundamental Outlook for the week and so far, so right, I suppose.
I'm feeling good about going to CASH!!! last month, September has not been kind and we've been finding some good bargains along the way to refresh our portfolios. Our slimmed-down LTP still made $44,533 for the month but those gains were largely offset by our too-bearish (for now) STP, which we adjusted yesterday. Of course, we didn't adjust it to be less bearish – a bit more so, if anything.
Our defense if the market goes higher will be to buy more longs. There are plenty of bargains out there as some stocks have come down quite a bit like Las Vegas Sands (LVS), which is back in the realm of reality now at $37.50, which is $28.66Bn in market cap and, before Covid, LVS was making $2.5Bn per year. I'm not suggesting we race right into this one (we just bought BYD) because China has changed the rules in Macau and, of course, Covid - but it's a good example of a stock we wouldn't have bought because it was way too high that has now become attractive again.
There are always bargains to be had – if you are patient!
Money Talk Portfolio Review: Patience is what our Money Talk Portfo is all about, as we only trade it when we're on the show – roughly once per quarter. We can't touch it otherwise so the picks have to be ROCK SOLID and we made a few changes in our last cycl – when I was on the show on September 1st (it taped on Aug 31st). We cashed out our winning positions on IBM and SKT and we added HPQ and the afore-mentioned BYD. The portfolio is down $962 for the month at $194,944 but that's up…

Posted in Appears on main page | Join Member's Chat - 28 Comments Here »
by phil - September 16th, 2021 8:25 am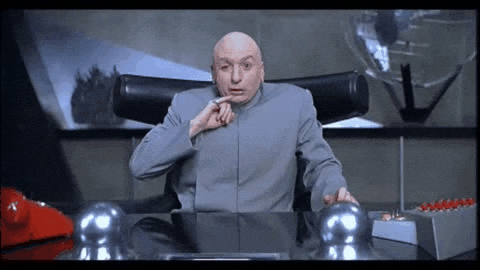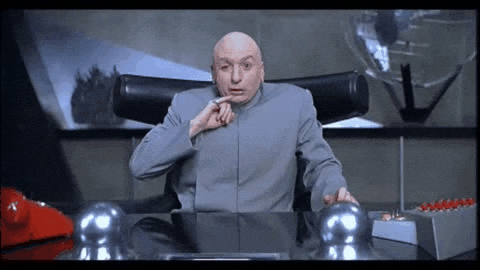 $2,167,659!
That is up $15,088 on our paired portfolios since our last review and, I am very happy to say, $1,878,544 (86.6%) of it is now CASH!!! We cut about half of our Long-Term Portfolio (LTP) positions but then we added 5 more in past month and we are very well-hedged in the Short-Term Portfolio (STP), with roughly $500,000 worth of downside protection against a 20% drop in the S&P 500 so, at the moment, we probably make more money on a drop than we would on a pop.
The S&P 500 is hovering right about where it was on August 17th, when I wrote: "Top of the Market Tuesday – Cashing Out While We Can" so I'm not going to rehash our reasons. In fact, the Friday before that (13th), the S&P had finished the week at 4,450 and this morning we're at 4,466 and we'll see how that holds up into Quad Witching tomorrw.
As I noted in yesterday morning's report, the S&P 500 has been week this month and 4,480 is the Strong Bounce line, according to our 5% Rule™, so we'll see how that goes into the weekend. It doesn't affect our well-balanced portfolios and we have no intention of getting too bullish again ahead of earnings next month but we are finding bargains and some of the biggest bargains are sitting right in our portfolios!
These are the positions that have survived the gauntlet of several purges and we have 40 positions that are using $368,250 in cash and $555,000 in margin that can easily make another $500,000 (54%) over the next 12 months. At this point in the cycle (toppy and looking to correct), we shouldn't have any position that we wouldn't be THRILLED to double down on if it drops 40% – meaning we would ride out a 20% correction and see what happens.
Long-Term Portfolio Review (LTP):
Short Puts – These are all stocks we REALLY would like to own at the net price. We just sold 10 AAPL Sept 2023 $105 puts for $7 and that puts us in 1,000 shares at net $98 – yes PLEASE!!! If that doesn't
…

Posted in Appears on main page | Join Member's Chat - 27 Comments Here »