by phil - March 23rd, 2018 8:21 am
Down 6.9% for the month!
That's the damage on the Nikkei after yesterday's 4.5% dip, putting Japan's market down 10% for the year (so far). China's Shanghai dropped 3.4% in response to Trump's Tariffs but, so far, China has not responded in kind so, as we expected, the indexes are finding a bit of support at S&P 2,640, which is exactly what we prediced they would do on Wednesday morning.
Remember: I can only tell you what is likely to happen and how to make money trading it – that is the extent of my powers. The rest is up to you!
In the case of our S&P call from Wednesday morning's report, the 80-point drop from 2,720 to 2,640 was good for gains of $4,000 per contract (you're welcome!) and now we'll see what kind of bounce we get on the way to a full correction at 2,400, which will be good for another $12,000 per contract if all goes well (or badly, I suppose).
As 2,640 is the 20% line on our Big Chart (a level we drew more than a year ago) and as the fall from the 25% line at 2,750 was 110 points – we'll be looking for 22-point bounces to 2,666 (weak and satanic) and 2,688 (strong) and, if the weak bounce fails to hold today – look out below on Monday! the next proper support for the S&P Futures (/ES) will be the 15% line at 2,530 and the next stop below that is our 2,400 goal (2,420 to be exact). THEN we get excited to buy things – despite the Trade Wars.
Until then, we have plenty of longs and plenty of hedges so we just sit back and watch and wait. The US and European markets are closed next Friday (my Birthday, actually Thurs but it's celbrated on Friday this year) and Easter is Sunday and that Monday will be slow and that whole week will be slow, as will the weak before (next week) so not the best time to determine what levels are holding up but a great time to take a break!
…

Posted in Appears on main page, Immediately available to public | Join Member's Chat - 44 Comments Here »
by clarisezoleta - March 23rd, 2018 2:46 am
The PhilStockWorld.com Weekly Webinar 03-21-18

For LIVE access on Wednesday afternoons, join us at Phil's Stock World – click here
Major Topics:
00:01:52 Checking on the Markets
00:06:05 Petroleum Status Report
00:10:27 DX
00:11:50 CVS
00:25:11 Compound Rate Calculator
00:33:00 Virtual Portfolio Recap
00:38:53 Income Portfolio
00:40:50 Trade Ideas
00:44:48 Butterfly Portfolio
00:45:54 Long Term Portfolio
00:51:34 Short Term Portfollio
00:54:41 ABX
00:59:50 FOMC Meeting
01:10:55 Active Trader
01:13:12 Seeking Alpha Market News
01:16:26 Trade Ideas
01:19:25 Fed Statement Tracker
01:28:47 SBUX
01:29:13 Seeking Alpha Market News
01:34:54 Active Trader
01:45:55 CMG
01:51:12 Checking on the Markets
Phil's Weekly Trading Webinars provide a great opportunity to learn what we do at PSW. Subscribe to our YouTube channel and view past webinars, here. For LIVE access to PSW's Weekly Webinars – demonstrating trading strategies in real time – join us at PSW — click here!
Posted in Appears on main page, Immediately available to public, Phil's Favorites | No Comments »
by ilene - March 23rd, 2018 2:37 am
Courtesy of Joshua M Brown
?Some data of interest on the state of wealth in the United States…
The number of millionaire households in the U.S. jumped by more than 700,000 last year, thanks to surging stock prices and housing values, according to a new report.

The U.S. now has more than 11 million millionaire households, according to Spectrem Group, up more than 6 percent from 2016. The number of new millionaires and the total population of millionaires set records. Spectrem defines millionaire households as those with at least $1 million in investible assets, not including primary residence.
The stock market went up 25% last year and bonds didn't lose much value. Thanks to the President's year-end push for a corporate tax bonanza coupled with a steady, patient central banking environment where nobody pressed particularly hard on the trigger, anywhere in the world.
Since the financial crisis, the number of millionaire households has nearly doubled…

The number of households worth $5 million to $25 million grew by 84,000, to 1.35 million households. The number of households worth more than $25 million jumped by 10 percent, increasing by 16,000 to a total of 172,000.
Meanwhile, Boomers in the US are out of the doldrums emotionally and financially – they're buying homes in retirement communities around the country at a rapid pace.
Here's the Wall Street Journal:
The population of federally designated retirement destination counties rose 2% last year, almost three times the rate of national population growth, according to census county population estimates for the year that ended July 1.
Almost three-quarters of a million Americans during that period moved into one of the 442 counties that the Agriculture Department tags as retiree spots.

The figures are a fresh sign that the nation's 74 million baby boomers—those born between 1946 to 1964—have dug out from the 2007-09 recession that locked many of them in place when home and stock values plummeted.
Also via the Journal, Millennials are having babies
…

Posted in Appears on main page, Immediately available to public, Phil's Favorites | No Comments »
by phil - March 22nd, 2018 8:30 am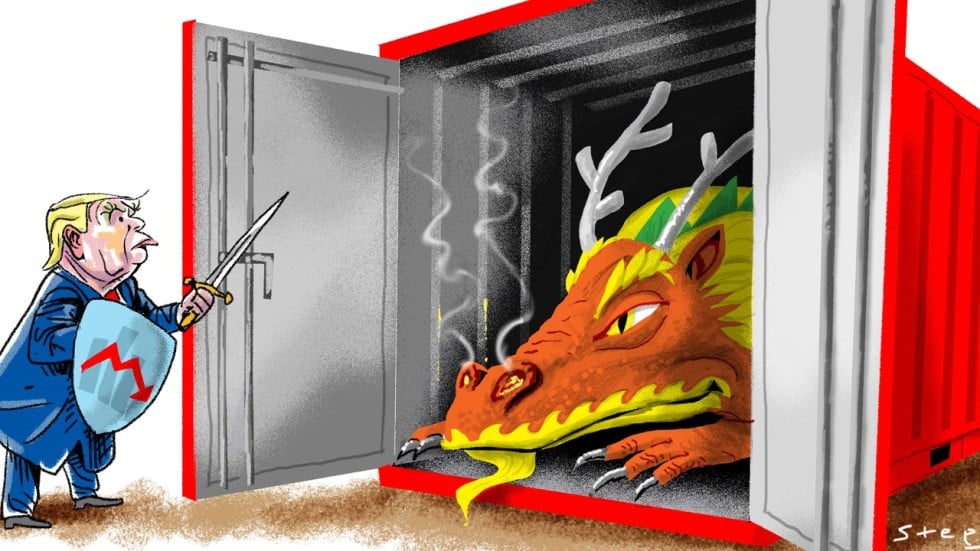 What an exciting day.
Trump will be rolling out his economic sanctions against China because what we really need now is more instability in the Global Economy. Earlier this morning, the PBOC raised their rates in-line with the Fed so we can probably expect trade retaliation in-line with Trump against US manufacturers. It's certainly going to be interesting, whatever the case.
While it's very exciting to have International Diplomacy carried out via unilateral decisions announced on Twitter – it does undo DECADES of careful negotiations carried out via shuttle diplomacy by dozens of our Nation's most experienced representatives. Sadly, once you break Humpty Dumpty, it's very hard to put him back together again but the century is still young – I'm sure we'll be able to fix it later…
Meanwhile, as we expected, the market was not too thrilled about the Fed hiking rates and we made some big money in yesterday's Live Trading Webinar (replay available here) playing them bearish into the meeting and even our Oil (/CL) and Gasoline (RB) shorts turned around this morning for $300 per contract gains as gasoline came back below $2 and oil fell back below $65 (both are our stop lines now and both good for new shorts with tight stops above those lines).
As I said in yesterday morning's Report, 2,640 is our immediate downside target on the S&P (/ES), on the way back to 2,400, which would be $15,000 per contract gains on shorts below the 2,700 line. We checked our portfolio hedges in yesterday's Webinar and we're generally content with our positions and looking forward to a nce correction – so bring on the Trade War!
FaceBook's (FB) Mark Zuckerberg attempted to put the brakes on their crisis with a timeline that spun the narrative but people aren't having it and Facebook is down again this morning, back at $167 but it will be interesting to see how hard Congress comes down on them as the very data they are accused of mishandling was used by GOP operatives to swing the elections for several high-ranking members of Congress – not to mention the President himself!
…

Posted in Appears on main page, Immediately available to public | Join Member's Chat - 153 Comments Here »
by ilene - March 21st, 2018 6:15 pm
Facebook is killing democracy with its personality profiling data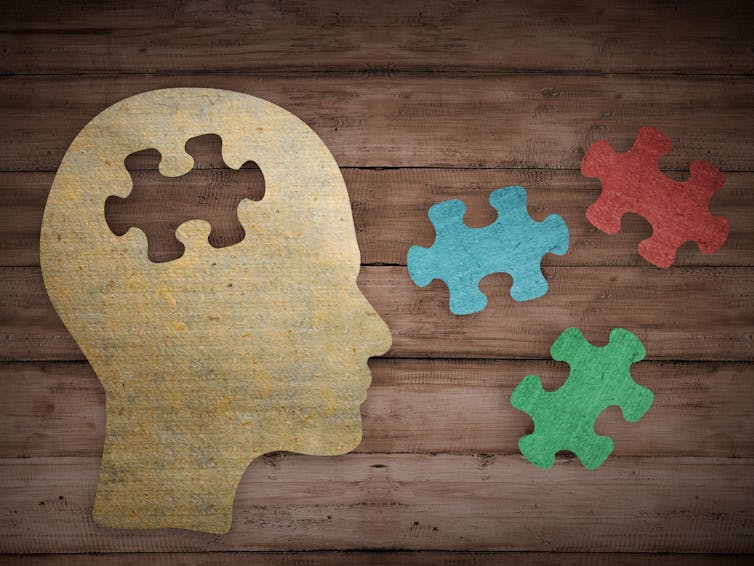 Courtesy of Timothy Summers, University of Maryland
What state should you move to based on your personality? What character on "Downton Abbey" would you be? What breed of dog is best for you? Some enormous percentage of Facebook's 2.13 billion users must have seen Facebook friends sharing results of various online quizzes. They are sometimes annoying, senseless and a total waste of time. But they are irresistible. Besides, you're only sharing the results with your family and friends. There's nothing more innocent, right?
Wrong.
Facebook is in the business of exploiting your data. The company is worth billions of dollars because it harvests your data and sells it to advertisers. Users are encouraged to like, share and comment their lives away in the name of staying connected to family and friends. However, as an ethical hacker, security researcher and data analyst, I know that there is a lot more to the story. The bedrock of modern democracy is at stake.
You are being psychographically profiled

Most people have heard of demographics – the term used by advertisers to slice up a market by age, gender, ethnicity and other variables to help them understand customers. In contrast, psychographics measure people's personality, values, opinions, attitudes, interests and lifestyles. They help advertisers understand the way you act and who you are.
Historically, psychographic data were much harder to collect and act on than demographics. Today, Facebook is the world's largest treasure trove of this data. Every day billions of people give the company huge amounts of information about their lives and dreams.
This isn't a problem when the data are used ethically – like when a company shows you an ad for a pair of sunglasses you recently searched for.
However, it matters a lot when the data are used maliciously – segmenting society into disconnected echo chambers, and custom-crafting misleading messages to manipulate individuals' opinions and actions.
That's exactly what Facebook allowed to happen.
Quizzes, reading your mind and predicting your
…

Posted in Appears on main page, Immediately available to public, Phil's Favorites | No Comments »
by phil - March 21st, 2018 8:49 am
Yawn, are we there yet?
This is the same chart we were using since the beginning of February and, in March, the markets have been full of sound and fury which has signified nothing as all that bluster has us right back where we started, with the S&P 500 finishing yesterday's session at 2,716 – exactly 3 points higher than we were 30 days ago.
When we did finally break out over the Strong Bounce Line at 2,728, the S&P flew all the way up to 2,800 (3/12 and 3/13) when I said we were going to short the S&P (/ES Futures) back to 2,400 and we hit 2,700 (up $5,000 per contract) on Monday and 2,720 is a weak bounce from that. My comment on the overall market was:
"I said we plan on deploying more cash when the S&P drops to 2,400, which is 15% down from the current 2,800 but that includes people paying $1,600 for a share of Amazon (AMZN) that generated $4.56 in profit last year for a return of 0.285% – Japanese bond investors laugh at Amazon shareholders! Come on folks, this is ridiculous – markets can't sustain these kinds of gains."
Now you know what I meant by that comment – markets can't go up just because – there needs to be real money flowing in and a real economy to sustain it – we have neither of those things. Yes, the economy is growing, but not fast enough to justify those kinds of market moves and that's why we have our 5% Lines™, especially our Must Hold Levels™ – to remind us where the REAL value is in the markets and that keeps us from losing our heads and chasing ridiculous valuations.
It also tells us when things are too cheap and, just like there was a mania to buy stocks at sky-high valuations, there's a mania to sell perfectly good stocks like GE (GE), L Brands (LB) or Chipotle (CMG) at fire-sale prices – surprisingly in the midst of the same rally (see our March 12th Top Trade Review for those trade ideas).
Even now, Amazon (AMZN) added back $41.50 (2.7%) yesterday as it retests $1,600,…

Posted in Appears on main page, Immediately available to public | Join Member's Chat - 91 Comments Here »