by clarisezoleta - January 15th, 2021 10:00 am
For LIVE access on Wednesday afternoons, join us at PSW!
Major Topics:
00:02:37 – Checking on the Market
00:05:23 – Petroleum Status Report
00:19:07 – Global Money Supply Overtime 2020
00:24:37 – Gold
00:24:48 – Silver
00:26:28 – NAK
00:30:15 – STP
00:34:47 – COVID-19 Updates
00:38:23 – Future Is Now | Butterfly Portfolio
00:38:40 – Dividends Portfolio | Earnings Portfolio
00:39:11 – Money Talk Portfolio
00:41:00 – STP
00:41:14 – TSLA
01:03:36 – FED Beige Book
01:11:02 – Stock Market Holidays 2021
01:13:00 – COVID-19 Vaccine
01:20:27 – INTC
01:26:18 – AAPL | TSLA | CMG
01:26:41 – Webinar Recap
Phil's Weekly Trading Webinars provide a great opportunity to learn what we do at PSW. For LIVE access to PSW's Weekly Webinars – demonstrating trading strategies in real time – join us at PSW!
You can also subscribe to our YouTube channel and view past webinars here.
Posted in Appears on main page, Immediately available to public, Phil's Favorites | No Comments »
by phil - January 15th, 2021 8:32 am
New Administration, same policy.
Joe Biden pledged yesterday to give all of us another $1,400 in direct payments and, in a shocking change of policy from the previous administration, pledged real money to pay for vaccines and TESTING to start getting the virus under control. As crazy as that sounds – we need it very badly with 2M Global Deaths and 91M Global Cases and over 20% of each coming from America, which is already on fire.
As I'm sure Benjamin Franklin must have said so I'll make up the quote: "Money fixes everything and, if that doesn't work, print more money." Trump's Covid Incompetence has now killed more Americans than Hitler did on purpose in World War II (405,000) so we can't get that guy out the door soon enough but Biden is getting hit by a very big wave with more daily infections and more daily deaths than ever before and it's likely to get worse before it gets better.
Speaking of worse, December Retail Sales were down 0.7% from November and, shockingly, on-line sales were down more than 5% – this is BAD! So $1,400 per person is a good start and there's a $400 weekly unemployment supplement through September
"We have to act and we have to act now," Mr. Biden said. Biden made both a moral and an economic pitch, arguing that it was essential to use the government's borrowing power to support struggling families and arguing that the resulting consumer spending would spur growth. "Even our debt situation will be more stable, not less stable, if we seize this moment with vision and purpose," he said.

In a poverty-fighting move long sought by many Democrats, the child tax credit would rise from $2,000 to $3,000 for this year under Mr. Biden's plan, with an additional $600 for children under 6 years old and new rules that would let the poorest households get the full benefit. The plan also includes money
…

Posted in Appears on main page | Join Member's Chat - 29 Comments Here »
by ilene - January 15th, 2021 1:51 am
Courtesy of Joshua M Brown
On the new episode of Josh's podcast, The Compound Show, he has Crowdstrike co-founder and CEO George Kurtz! Watch the clip above and then make sure you're subscribed to the pod, full interview comes out tomorrow.
The Compound Show with Downtown Josh Brown comes out every Friday morning and feature's Josh's epic rants along with interviews with some of the most interesting people in finance, tech, economics and the media.
You can listen on Apple, Spotify, Google or wherever you get your favorite podcasts.
Posted in Appears on main page, Immediately available to public, Phil's Favorites | No Comments »
by phil - January 14th, 2021 6:48 am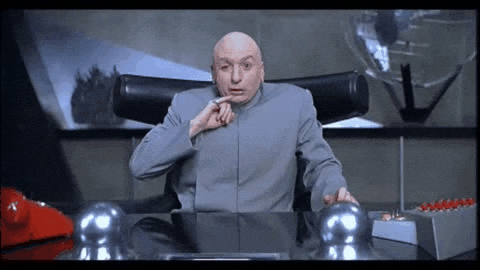 $1,609,027!
Our combined portfolios are up over $1M (166%) in just over a year and the best thing is our Long-Term Portfolio (LTP) is back to about 50% CASH!!! – and you know I love my CASH!!! In fact, we only made a couple of adjustments but let's please consider what happened to the 21 remaining positions since our Dec 16th review, where I said:
We have 33% less positions, so it's easier to adjust if we do have a correction and we have 33% less longs for our Short-Term Portfolio to protect – lowering our insurance costs as well. Those are the "consequences" we've suffered from "missing out" on a fantastic rally. Certainly it's been a lot more relaxing and I aim to keep it that way into the New Year – just in case.

So next time you feel compelled to trade due to a Fear of Missing Out (FOMO) – keep in mind – missing out on what? We already made FANTASTIC returns for the year – why risk it just to make a tiny bit more?
Did we miss out by cutting our positions? No! A month later the EXACT same positions are at $1,513,928 – gaining $113,643 (8.1%) in 27 days – and that's from a half CASH!!! position! People say why don't we do a lot of new trades and I keep saying what trades could possibly be better than the ones we already have? These are the remaining positions that ran the gauntlet of 2020 and were the best of the best of a portfolio that's now up 202.8% in 14 months. Making gains like this with conservative plays in a toppy market is as much as we could ever hope for at this stage of the rally.
And that's not including the $300,000 we took off the table when we closed down our old Short-Term Portfolio (STP) and our new STP is down 52.8% but,…

Posted in Appears on main page, Immediately available to public | Join Member's Chat - 57 Comments Here »
by ilene - January 13th, 2021 4:44 pm
Courtesy of Michael Batnick
On today's show we discuss:

Listen here:

Recommendations:

Charts:

Tweets:

Contact us at animalspiritspod@gmail.com with any feedback, recommendations, or questions.
Follow us on Facebook, Instagram, and YouTube.
Today's Animal Spirits is brought to you by Masterworks, sign up here. See important Disclaimer here.
Posted in Appears on main page, Immediately available to public, Phil's Favorites | No Comments »
by phil - January 13th, 2021 8:28 am
Monday's shorts are still going strong.
Of course we cashed most out already but even now (7:45), the Dow (/YM) Futures are still above the 31,000 line, which is our shorting line for /YM and the S&P Futures (/ES) only just crossed back below 3,800, which is our shorting line for /ES. As I noted in yesterday's Morning Report:
It's an interesting way to start the year and we'll see how things play out but we're still shorting those index lines at Dow (/YM) 31,00, S&P (/ES) 3,800, Nasdaq (/NQ) 13,000 and Russell (/RTY) 2,100 and we'd love to see Oil (/CL) closer to $55 so we can short that into tomorrow's inventory report as further OPEC cutbacks aren't going to make a dent in the surplus we have going on. For now, we can use the $52.50 line as our shorting zone with very tight stops above.
The hardest thing about trading the Futures is all the NOT trading the Futures you have to do in between. It's been a long time since we've played the indexes but we now have a nice alignment of good, solid resistance points to guide us and market conditions that are truly toppy so the risk/reward profile brings us back to Futures trading for the first time in quite a while.
Unfortunately, I can only tell you what is likely to happen and how to profit from it – the rest is up to you. On Monday, for example, I said:
According to our fabulous 5% Rule™, the Nasdaq topped out at 13,060 and 12,900 is the 7.5% line up from 12,000 and 13,200, of course would be the 10% line and a rejection of that 1,200-point run would be 240-points but we'll call it 250 and that make 12,950 the weak retrace line. If that holds, we should be worried but, if it fails, the next support is way down at 12,700 so that's the next shorting zone we can play.
If you missed Monday's call (and you would not if you subscribed HERE) I would not chase the Nasdaq this morning but play the S&P as it crosses…

Posted in Appears on main page | Join Member's Chat - 47 Comments Here »