by ilene - May 22nd, 2019 1:14 am
What China wants: 3 things motivating China's position in trade negotiations with the US

Courtesy of Penelope B. Prime, Georgia State University
Relations between the U.S. and China have deteriorated sharply in recent days after trade negotiations broke down, leading some to suggest we are on the cusp of a new "cold war."
President Donald Trump blames the resumption of hostilities on China. Specifically, he and his negotiators say their Chinese counterparts backtracked on an agreement to change laws aimed at enforcing the deal, prompting Trump to raise tariffs on US$200 billion in imports and China to retaliate. Only a few weeks earlier, the two sides seemed very close to a deal.
So what led to China's change of heart – if there was one?
As an expert on China's development and economic reform, I believe the answer lies in trying to understand the situation from the Chinese perspective.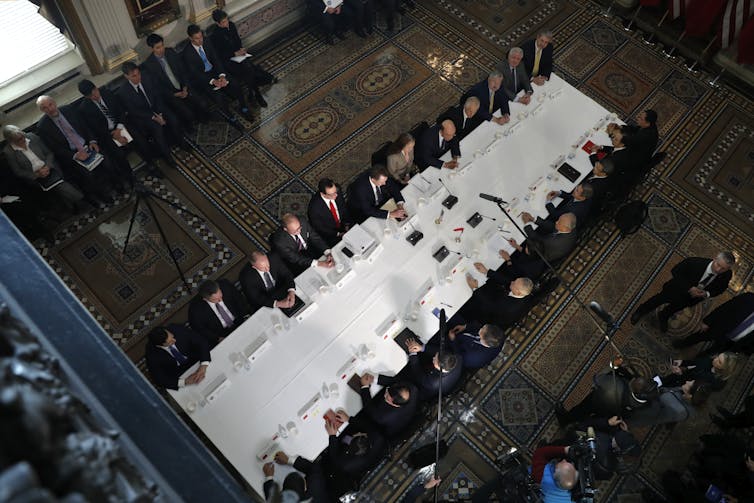 China's rise

China was a poor country not long ago. Its leaders effectively developed its productive and institutional capabilities by learning from foreign countries while allowing domestic companies to flourish over four decades of reform.
While this is commendable, as my research shows, and something other developing economies should emulate, it has also been controversial, particularly as China's economy has become the world's second-largest.
In 2015, a 10-year plan known as "Made in China 2025" put in place a set of incentives to encourage Chinese companies to move from basic manufacturing to high-tech sectors such as electric cars, robotics and artificial intelligence. China's goal is to have its companies globally competitive in these sectors by 2025.
However, in order to meet these ambitious goals, in some cases Chinese companies must rely on subsidies, government funding, forced technology transfer and intellectual property theft. To foreign political and business leaders, these practices smack of unfair competition.
Now that China has established strong capabilities, the threat of overtaking the U.S. in high-tech areas such as AI seems real and the methods being used…

Posted in Appears on main page, Immediately available to public, Phil's Favorites | No Comments »
by Zero Hedge - May 21st, 2019 5:05 pm
Courtesy of ZeroHedge
Footwear companies Nike and Adidas are publicly airing their grievances and having their say about President Trump's pending decision to slap tariffs on footwear made in China. The companies are calling the policy "catastrophic for our consumers, our companies and the American economy as a whole," according to Bloomberg and a letter released publicly by the shoe industry's trade association, the Footwear Distributors & Retailers of America, on Monday.
The two giants have been joined by 171 additional footwear companies in asking the President to hold off on raising tariffs further. The letter was also addressed to Treasury Secretary Steve Mnuchin, Commerce Secretary Wilbur Ross and National Economic Council director Larry Kudlow. The industry estimates that the tariffs, if implemented, would add $7 billion in new costs per year that would need to be passed onto the consumer.
They wrote:
"On behalf of our hundreds of millions of footwear consumers and hundreds of thousands of employees, we ask that you immediately stop this action to increase their tax burden. Your proposal to add tariffs on all imports from China is asking the American consumer to foot the bill. It is time to bring this trade war to an end."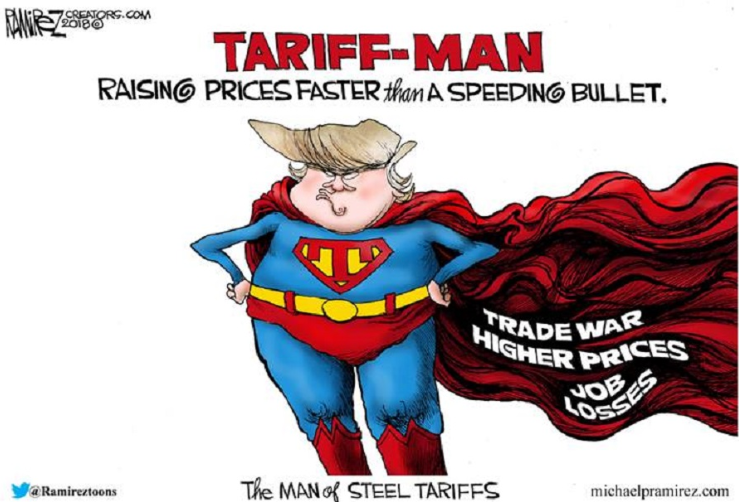 President Trump has recently threatened tariffs as high as 25% on Chinese goods. The U.S. Trade Representative's office released a list of products that could see higher import duties, including footwear, last week. Trump is set to talk to Xi Jinping next month to discuss the issue further.
Michael Jeppesen, president of global operations for Wolverine World Wide Inc., which also signed the letter, said of the tariffs:
"We don't make enough to absorb that. The only way it can is to be passed onto the consumer."
Duties have always been higher for footwear makers due to longstanding tariffs that already sometimes exceed 30% for those in the industry. Nike makes 26% of its apparel and footwear in China while Sketchers produces about 65% of their products there. In Sketchers' case, not all of the products manufactured in China are imported to the United States. Under Armor gets about 18% of its products from China, down from 46% in 2013, and has goals of getting that number down…

Posted in Appears on main page, Immediately available to public, Phil's Favorites | No Comments »
by phil - May 21st, 2019 8:26 am
What a month this has been!
It's all over now because Monday is a holiday and EVERYONE (who matters) is out the door early on Friday or Thursday or Wednesday for that matter and they don't come back until next Tuesday or Wednesday or, if they do – they sure aren't working much. While Americans complain that they don't get many holidays – they certainly seem to stretch the ones they do have out quite a bit.
I said we shouldn't expect much volume and yesterday's SPY volume was 60% of Friday's and I think we'll see even lower transaction numbers as the week goes on. In other words, the whole thing is a joke – you may as well take the week off. Our picks from yesterday morning were no joke as the Nasdaq (/NQ) Futures popped back to 7,450 this morning for a lovely $1,000 per contract gain from the long play we discussed in Monday Monring's PSW Report. Likewise the S&P Futures (/ES) gained 10 points at 2,860 (again) and that was good for $500 per contract – not a bad way to start our trading week.
This morning we're playing JULY Gasoline (/RBN19) Futures at $1.99 and I'll be very surprised if we're not at $2.05 by Thursday and, at $420 per penny, per contract, that could be good for $2,520 per contract – good enough to barbeque some steaks instead of hot dogs this weekend. A stop below the $198 line limits the risk to $420.
This weekend is the start of "Summer Driving Season" and the EIA forecasts a slight increase in consumption vs. last year, despite a 1% increase in overall fuel efficiency for the motor vehicle fleet:
For summer 2019, EIA forecasts U.S. motor gasoline consumption will average 9.54 million barrels per day (b/d), up 29,000 b/d (0.3%) compared with last summer's level and nearly the same as the record summer average set in 2017. Highway travel is forecast to be 1.3% higher than last summer. The forecast increase in highway travel is largely because of growth in employment and population. The effect of the increase in highway travel is forecast to be partially offset by a 1.0%
…

Posted in Appears on main page, Immediately available to public | Join Member's Chat - 38 Comments Here »
by ilene - May 21st, 2019 1:25 am
Drones to deliver incessant buzzing noise, and packages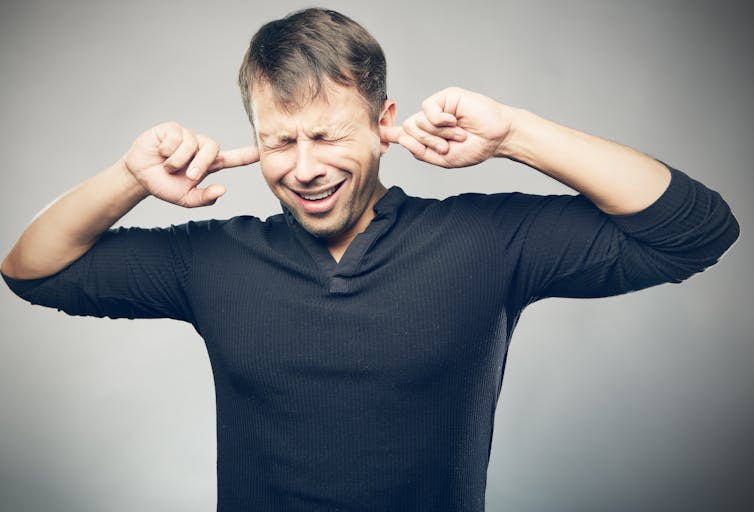 Courtesy of Garth Paine, Arizona State University
A sister company of Google, Alphabet's Wing Aviation, just got federal approval to start using drones for commercial delivery. Amazon's own drone-delivery program is ready to launch as well. As drones take flight, the world is about to get a lot louder – as if neighborhoods were filled with leaf blowers, lawn mowers and chainsaws.
Small recreational drones are fairly loud. Serious commercial drones are much louder. They have eight or more propellers (Alphabet's Wing has 14; Amazon's Octocopter has eight spinning at thousands of revolutions per minute, physically beating the air to generate lift and movement. The heavier the load, the harder they have to work, the more air gets beaten – and the louder the sound.
Drones also make higher pitched buzzing sounds than helicopters, which have much lower frequencies because their larger rotors don't need to spin as fast to generate the necessary power. Now imagine tens or even hundreds of drones buzzing around your neighborhood, delivering packages to homes and businesses. Next, imagine the round-the-clock hives of aerial activity that warehouses and distribution centers will become, in addition to their existing burden on local roads; Amazon recently ordered 20,000 new vans.
As an acoustic ecologist, I monitor the sound of our environment and how it changes. I am concerned that drones are taking to the air without a lot of thought for the ears of people on the ground.
Will there be a weight limit on delivery-drone payloads? Who will monitor the sound levels, and how? Should there be a curfew on hours of operation? There must be a reason companies don't include the sound of the drone in advertising materials – and it's probably not because they sound so nice.
Health and
…

Posted in Appears on main page, Immediately available to public, Phil's Favorites | No Comments »
by phil - May 20th, 2019 8:22 am
And down we go again!
Don't worry, it's not only Monday but it's a pre-holiday week so the volume is likely to be low and it's hard to break out of a range on low volume – even to the downside. That means we kind of like playing 7,400 on the Nasdaq (/NQ) Futures for a bounce – with tight stops below tha line. The S&P (/ES) Futures are also playable if they get back over 2,850 (now 2,845) with very tight stops below that line as /ES is $50 per point, per contract – so we don't want to mess around.
The Nasdaq bottomed out at 7,300 on the 13th and the S&P was 2,800 with the Dow (/YM) 25,200 and the Russell (/RTY) 1,520 so, if we fail to hold our lines this morning – that's the next place we'll take a stand but the Russell is already down at 1,527 and looking a bit shakey – so be very careful this morning.
We did get a nice pop this morning on Natural Gas, which was our long idea from Wednesday's Live Trading Webinar and we're already up over $500 so that's now our stop line but hopefully $2.75(ish) will hold and we'll leg up further but congrats to all who played along with that one on the quick winner.
We also, of course, blew through our hoped-for 25-point drop on the Nasdaq (/NQ) as we're now down over 100 points from our Webinar short and that one is good for $20 per point, per contract so $2,000+ on that short and that's why we love the Futures – it's a great, quick way to hedge your portfolio that quickly returns the cash you need to adjust your bullish positions – like we did last week in our Portfolio Reviews.
Speaking of the Portfolio Reviews, I want everyone to keep in mind that I have been saying for the past month that we are only staying in our portfolio positions to demonstrate how to trade through a downturn in the market and we ABSOLUTELY would have cashed out any portfolio that mattered to our long-term financial future.

We are very
…

Posted in Appears on main page, Immediately available to public | Join Member's Chat - 58 Comments Here »
by ilene - May 18th, 2019 1:41 am
Cryptocurrencies are finally going mainstream – the battle is on to bring them under global control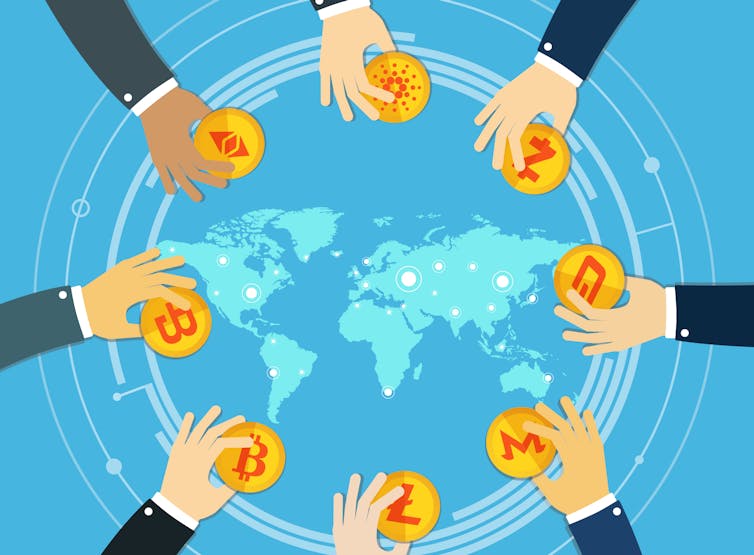 Courtesy of Iwa Salami, University of East London
The 21st-century revolutionaries who have dominated cryptocurrencies are having to move over. Mainstream financial institutions are adopting these assets and the blockchain technology that enables them, in what is perhaps the most profound development since the birth of cryptocurrencies through the launch of bitcoin a decade ago.
JP Morgan Chase has been leading the way, having announced JPM Coin earlier this year, the first cryptocurrency issued by a big international bank. When trials begin in the coming months, each JPM Coin will be redeemable for one US dollar, protecting this cryptocurrency from the volatility characteristic of the likes of bitcoin.
One of the main reasons for JP Morgan launching these coins is to offer large corporate clients a way of making international payments in real time. This could gradually replace the current global interbank funds transfer network known as SWIFT, whose wire transfer payments can sometimes take a whole business day to settle.
A few weeks later, the IMF and World Bank jointly announced the launch of Learning Coin, a private blockchain and quasi-cryptocurrency designed to help them better understand the technology. Facebook, too, was reported to be interested in launching a cryptocurrency.
Meanwhile, financial firm 20|30 became the first company to float on a mainstream regulated trading platform using blockchains, when it issued shares in the form of "equity tokens" similar to a cryptocurrency on the London Stock Exchange.
It is all a far cry from the rationale for creating bitcoins and blockchains in the first place: to decentralise finance away from the dollar-dominated system of fiat currencies and to gradually render financial institutions obsolete.
Good, bad and ugly

Yet this space remains attractive to those seeking to undermine US financial hegemony. Iran and Russia are both looking at launching state-backed cryptocurrencies, in response to US threats to disconnect them from the SWIFT payments system. This would enable these countries to join other blockchain-based payment networks, with the…

Posted in Appears on main page, Crypto Corner - Bitcoin, ETC, Immediately available to public, Phil's Favorites | No Comments »