by phil - July 20th, 2018 7:32 am
$505 Billion!
Trump has now threatened to put a tariff on every single Dollar's worth of goods we import from China, ratcheting up the Trade War talk to unprecedented levels. Of course, we're still at just $50Bn and Trump never followed through with his threat to add $200Bn before doubling down to $505Bn but he is still the President of the United States and you can't totally ignore the things he says – no matter how much you wish you could.
As you can see from this WSJ chart, despite all the bluster, not much has actually happened so far but thank God for that as just the $50Bn that's already been enacted is causing disruptions in Corporate Earnings and Economic Outlook – there's no question in rational people's minds that actually enacting $250Bn worth of tariffs, let alone $505Bn, would be devastating for the Global Economy and yes, deplorables, the Global Economy INCLUDES America!
Tariffs are a TAX on the American people and the real reason your President wants to put a 25% tax on $505Bn worth of Chinese Imports is that it will generate another $126.25Bn that he can use to give more tax breaks to his family and friends and it will allow his budget committee to project collecting $1.26 TRILLION in revenues over the next decade, which he can then use to either claim he has brought down the deficit or use to offset more military spending, etc.
And who pays this tax? Attention Wal Mart shoppers – it's YOU! Who do you think is the primary consumer of Chinese goods? $505Bn happens to be the exact annual sales of Wal Mart and, if I had a TV show, I would challenge people coming out of Wal Mart to find something they've bought that didn't come from China. Of course there are plenty of things but you'd be very surprised how much is Chinese as well as, of course, the Dollar Stores, phones, etc.
So a tariff is just a fancy word for a tax on American consumers, especilly the poor ones who can least afford it and no, they will not switch to "lower-priced" American goods because we don't even have factories that make 90% of the stuff China ships to us and all a…

Posted in Appears on main page, Immediately available to public | Join Member's Chat - 43 Comments Here »
by phil - July 19th, 2018 8:34 am
I love it when a plan comes together.
In yesterday's Live Trading Webinar (replay available here) we worked our way into 6 short Dow (/YM) Futures shorts at an average of about 25,167 and we rode them down this morning to the 25,100 line for a quick $2,000 gain on the set and then, in our Live Member Chat Room, we called for a follow-on short below the 25,100 line, with a target of 25,000 for another $500 per contract gain.
It's been a busy week as we have options expirations so we're reviewing our 5 Member Portfolios, one of which we share with the viewers of Business News Network's (Canada's Bloomberg) Money Talk in a portfolio where we only initiate and change trades on the show so every single trade is available to the viewers live. The disadvange to that restriction is that we can't make adjustments between shows (I'm on quarterly) so we try to stick to low-touch value trades but, as we teach our Members, trading does not have to be exciting to be profitable and our Money Talk Portfolio is already up 68.6% since we intiated it last September (10 months). Not bad for free samples!
You can see the review of the adjustments we made yesterday at www.philstockworld.com/moneytalk and here are the clips from the show talking about the market, the portfolio and adding a new trade idea on General Foods (GIS):
Money Talk segments #1 and #2:
As noted, we are moving to a lot more CASH!!! and were shorting the market as we're taking the trade war more seriously than other investors seem to be and, just this morning, to prove my point, there was more saber-rattling from the President about Auto Tariffs, which would be a horrifically bad idea for the entire Global Economy. That's what sent the market lower, despite pretty good earnings reports so far.
Just because we're generally bearish doesn't mean we can't find values in the market – they are just few and far between. On BNN I noted that Barrick Gold (ABX) at…

Posted in Appears on main page, Immediately available to public | Join Member's Chat - 84 Comments Here »
by ilene - July 19th, 2018 2:35 am
Understanding the rollercoaster ride of oil prices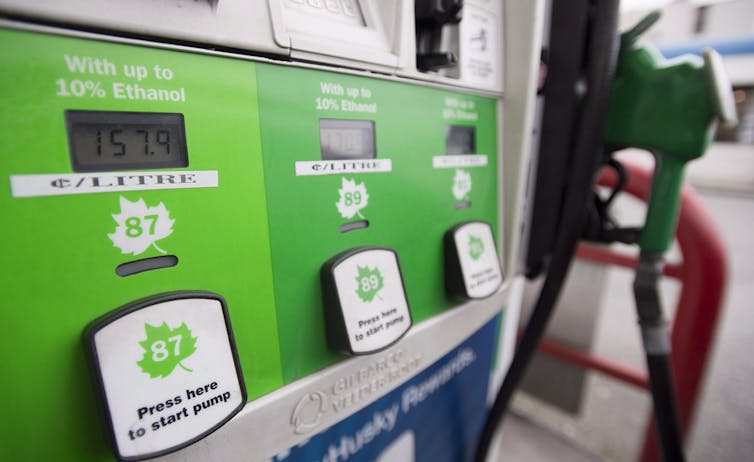 Courtesy of Atif Kubursi, McMaster University
Canada Day weekend is upon us, and long holiday weekends usually mean higher prices at the gas pumps. This Canada Day weekend, however, analysts aren't forecasting a big increase, although gas prices are higher than they were last year at this time.
Nonetheless, gas price fluctuations of the last few months raise questions about oil production, distribution, pricing and exploration. All involve complex issues of economics. But they're largely politically motivated or politically determined.
Regulation and taxation of the oil industry is a matter of political policy. Regulation of oil flows, as all other economic flows among nations, is viewed by all governments as a political function.
The subject as a whole is not about the economics of oil. Rather, and more accurately, it is the political economy of oil.
Price has little to do with supply & demand

In a more general sense, oil prices, unlike the price of potatoes or other commodities, are not determined by the supply and demand of physical oil; every barrel of physical oil is now traded nine to 12 times on future markets.
Speculators play a crucial role in overshooting price responses, downwards or upwards. Selling short oil is profitable when its price is falling, and this can create an avalanche of sales that push prices far below their fundamental value. This is also true in the event that oil prices start to rise. Forward buying can push prices higher than where they'll eventually settle.
The demand for oil is known as what's called price inelastic — it has limited substitutes, if any. Oil quantities aren't responsive to price changes; a lower price does not create large increases in quantity demanded.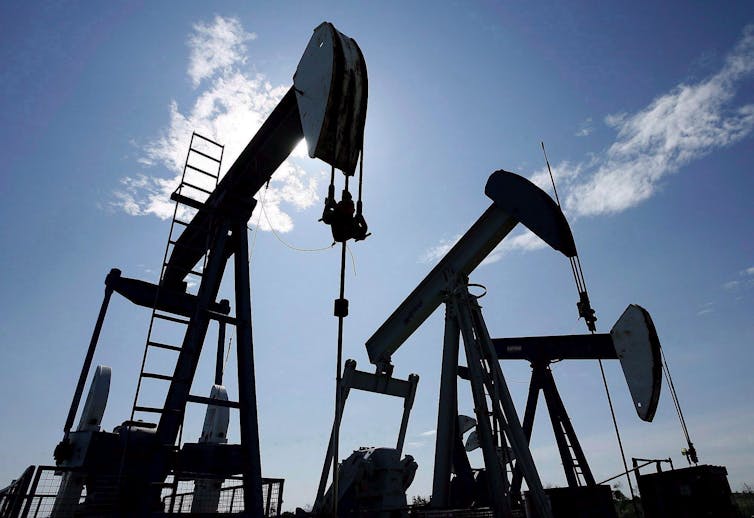 …

Posted in Appears on main page, Immediately available to public, Phil's Favorites | No Comments »
by Greg - July 18th, 2018 12:57 pm
Money Talk Portfolio Review: I am doing the show tomorrow so I have to put this together first. Sadly, we dropped a lot since our June 14th review, when we were at $92,727 (85.5%) but now down to $84,300 (68.6%), mostly due to LB's pullback and our inability to roll SQQQ like we did in the STP/OOP. Nonetheless, up 68.6% since Sept doesn't suck and now we can make some adjustments!
I'm a bit concerned about the rest of the summer so we're going to be cautious – especially with these gains to lock in.
ALK – I'm very confident in the next $51.80 entry so no change here. Earnings are 7/26 so we'll watch those carefully but expectations are low (about $1.65) and they made $2.51 last Q2, so I'm only worried about guidance.

Anticipate making $3,725 more on this one

.
IMAX – Lots of blockbusters ahead should be good for them but this spread is well in the money and

can be cashed out for $8.80/4.10 for net $4.70 ($9,400) out of a possible $5

so it's not worth the risk as we can't make interim adjustments so we'll take the profit off the table.
SQQQ – We still need a hedge and
…

Posted in Appears on main page, BNN Money Talk, Immediately available to public | No Comments »
by phil - July 18th, 2018 8:34 am
That's what Robert Reich calls the confusion and bewilderment Americans feel when listening to the President but the same can be said for our New Federal Reserve Chariman, Jerome Powell, who testified before the Senate yesterday and will testify again tomorrow without actually saying anything at all but, like the parable of the blind men feeling an elephant – everyone will be able to draw a conclusion about what he said – even if those conclusions are diametrically opposed to each other.
CNBC says "Powell backs more rate hikes as economy growing "considerably stronger"" while Market Watch says Treasury yeilds are heading lower on doveish testimony and CBS says "Jay Powell shrugs off trade worries, expects rates to keep rising" and Bloomberg says "Powell's 'For Now' Caveat a Sign Fed Rate Hikes Not on Autopilot." So Jerome Powell, like the President, is all things to all people – whatever you want to think he said – he kind of said it.
Is that really what we want in a Fed Chairman? Why is our monetary policy a closely guarded secret? There was, briefly, a movement to make the Fed more transparent and have them set firm tartgets for actions well ahead of time but investment banks can't make money if EVERYONE know what the Fed is going to do – who would they be able to bet against with their inside information?
It doesn't get more inside than Goldman Sachs, of course, who have alumni like Neel Kashkari, Stephen Friedman, Bill Dudly, Patrick Harker and Robert Kaplan. In fact, there are 12 GS Alumni currently on the Fed Board (not to mention Carney heading the Bank of England, and, of course Draghi at the ECB) and Goldman was even fined $50M after one of it's emploees was caught obtaining regulatory documents from former collegues at the NY Fed but don't worry, no one has been caught since! Treasury Secretary Steve Mnuchin is also a former GS partner.
And, of course, a few Trillion Dollars worth of our National Debt (which you and your children owe) was accrued by the Fed (who still have $4.5Tn worth of debt on their balance sheet) bailing out Goldman and other…

Posted in Appears on main page, Immediately available to public | Join Member's Chat - 159 Comments Here »