by phil - June 19th, 2018 7:54 am
Wheeeeeeee!!!
Isn't this fun? Diplomacy via twitter is a case of voters getting exactly what they deserve and we'll see how much the market suffers for it. We gave you hedges yesterday that can turn $2,000 into $10,000 and it's the same hedge I gave you two weeks ago that could turn $500 into $10,000 so I don't feel at all bad when I say "I told you so" as I ranted on and on all month about how this was going to escalate and end badly.
This, by the way, is not the end, this is just the beginning as Trump the First has asked for ANOTHER $200Bn worth of tariffs on Chinese goods in retaliation for the $34Bn worth of tariffs they put on our goods which was a retailiation against the $50Bn we put on their goods first.
The new duties will go into effect "if China refuses to change its practices, and also if it insists on going forward with the new tariffs that it has recently announced," the president said in a statement provided by the White House late on Monday. Meanwhile, Trump is fighing Congress tooth and nail to REMOVE sanctions against ZTE – because he was paid $500M to do that, so the real message to China is "PAY ME!" This is why you don't negotiate with terrorists – it only makes them come back for more…
Beijing has already said they will retailiate, saying: "This practice of extreme pressure and blackmail deviates from the consensus reached by both parties on many occasions and is disappointing for the international community. The United States has initiated a trade war that violates market laws and is not in accordance with current global development trends," the Commerce Ministry said.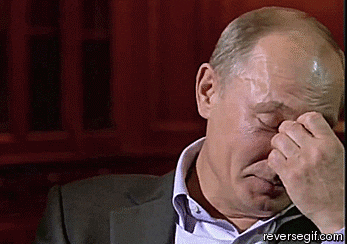 Seriously people, let's step back for a second to consider that CHINA has just accused the US of BLACKMAIL and of violating International Laws and undermining diplomacy – all in one paragraph! President Trump is undoing 70 years of hard-faught diplomatic steps that have given us 70 years of relative peace and prosperity. Who actually benefits from Trump single-handedly upending the World Order?
The clock is now…

Posted in Appears on main page, Immediately available to public | Join Member's Chat - 80 Comments Here »
by ilene - June 18th, 2018 8:46 pm
Courtesy of Michael Batnick
Articles

What I thought was a major career failure turned out to be the best thing that ever happened to my career ~ by Blair duQuesnay
Learn to love the micro-stakes arena ~ by Tommy Tranfo
If things like research department headcount or manager tenure had any predictive value, then you could throw away your Bloomberg terminal and just use LinkedIn ~ by Josh Brown
Capital gains is a hell of a drug. ~ by Nick Maggiulli
Debt is a perennial worry ~ by Urban Carmel
We all begin as novice investors ~ by Barry Ritholtz
Social Security is the greatest source of income for the typical American household ~ by Tony Isola
He didn't care who's son I was and for that, I thank him ~ by Phil Huber
Needless to say, "staying away" from positive returns is not the best investment strategy ~ by Charlie Bilello
The only difference between the lucky and the rest is that the lucky just live a little farther inland ~ by Damon Young
Then in the summer of 1915, something unexpected happened — the economy took off like a rocket. ~ by Ben Carlson
Investment mythology is littered with Ragnarok-styled blow-ups ~ by Corey Hoffstein
The rhymes between today and the late-'90s are close enough that some veteran market participants are singing along ~ by Michael Santoli
Podcasts

There's a lot of information in the world that's not in the market ~ with Patrick O'Shaughnessy and Michael Reece
There is our memory and there is the truth, and the two are not the same ~ with Malcolm Gladwell
One dollar is the best price point god ever made ~ with Barry Ritholtz and Cal Turner Jr.
It wasn't just making money, you were backing a horse ~ with Ted Seides and Tom Lydon
People get mad at inevitability ~ with Bill Simmons and Bryan Curtis
Books

The long term is fuzzy at best ~ by Brian Portnoy
All pictures via Pixabay.
Posted in Appears on main page, Immediately available to public, Phil's Favorites | No Comments »
by phil - June 18th, 2018 8:29 am
Wheeeeeee!!!
It's about time our hedges made some money! As you know, we've remained cautious, even while making money on the long side and, just this weekend, in our June Portfolio Review, I said to our Members: "I'm still very risk-adverse in this market and yes, we could be making more if we were more aggressive but then again, we could blow it too – and that is what we're trying to avoid."
We're very well-hedged so a dip like this is simply amusing and it's miles to go before we even get back to the strong bounce line at 2,728, which had been the top of our range since February. Unless we fall back below that line on the S&P (/ES) this is just a minor pullback and we're still in bullish territory though failing at the 2,800 line (again), which is where we ran into trouble in March before pulling back 200 points (7%).
7% is right about the pullback we are expecting but we expected it from 2,728 – this move back to 2,800 has been a bonus round so far. Above the 2,800 line, we have to capitulate and get more bullish – no matter how much we don't trust the rally but that certainly isn't a problem we'll have to deal with today, as we're down around 2,764 so far in the Futures.
If you feel under-hedged, you can use a play similar to the DXD play we gave you in our 6/7 Morning Report, when I said:
That's how hedges are supposed to work – they are insurance policies and keeping our portfolios well-hedged is the only way we can sensibly keep long positions after they've already gained 20% for the year.

Maybe this is a full-blown 1998/1999 rally but we've got PLENTY of longs so all we're worried about now is whether or not we
…

Posted in Appears on main page | Join Member's Chat - 154 Comments Here »
by ilene - June 16th, 2018 4:36 pm
Google's new principles on AI need to be better at protecting human rights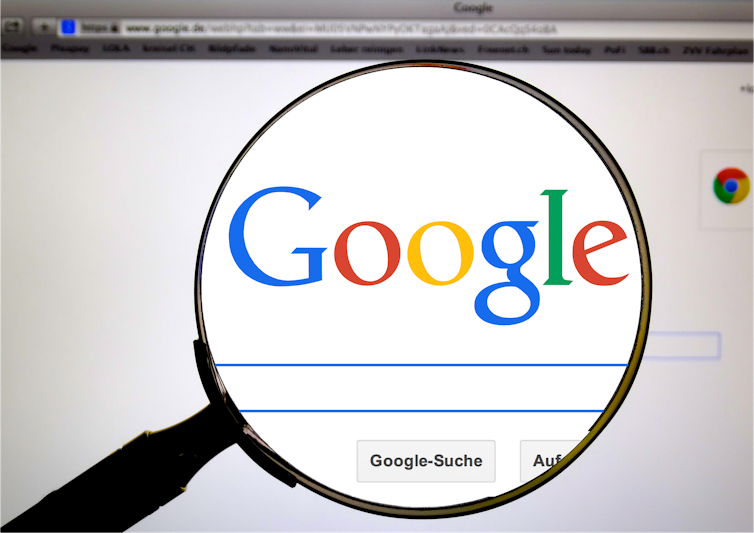 Courtesy of Lorna McGregor, University of Essex and Vivian Ng, University of Essex
There are growing concerns about the potential risks of AI – and mounting criticism of technology giants. In the wake of what has been called an AI backlash or "techlash", states and businesses are waking up to the fact that the design and development of AI have to be ethical, benefit society and protect human rights.
In the last few months, Google has faced protests from its own staff against the company's AI work with the US military. The US Department of Defense contracted Google to develop AI for analysing drone footage in what is known as "Project Maven".
A Google spokesperson was reported to have said: "the backlash has been terrible for the company" and "it is incumbent on us to show leadership". She referred to "plans to unveil new ethical principles". These principles have now been released.
Google's chief executive, Sundar Pichar, acknowledged that "this area is dynamic and evolving" and said that Google would be willing "to adapt our approach as we learn over time". This is important because, while the principles are a start, more work and more concrete commitments are needed if Google is going to become effective in protecting human rights.
Google's principles on AI

Be socially beneficial.
Avoid creating or reinforcing unfair bias.
Be built and tested for safety.
Be accountable to people.
Incorporate privacy design principles.
Uphold high standards of scientific excellence.
Be made available for uses that accord with these principles.
Google also commits to not pursuing:
Technologies that cause or are likely to cause overall harm.
Weapons or other technologies whose principal purpose or implementation is to cause or directly facilitate injury to people.
Technologies that gather or use information for surveillance, violating internationally accepted norms.
Technologies
…

Posted in Appears on main page, Immediately available to public, Phil's Favorites | No Comments »
by ilene - June 16th, 2018 1:30 am
Anthony Bourdain's window into Africa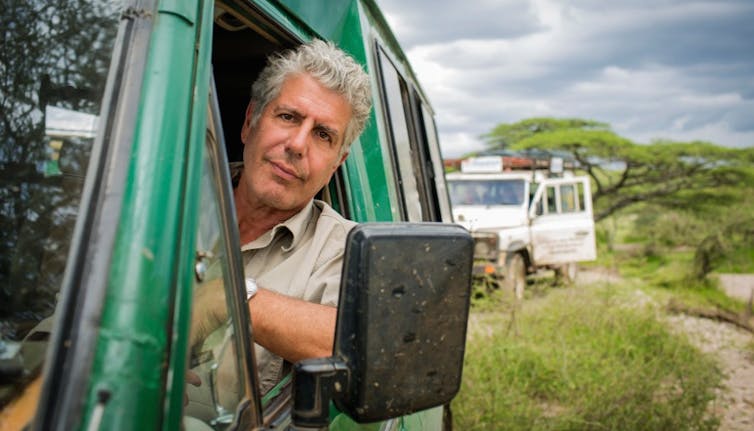 Courtesy of Jacob Henry, University of Hawaii
Anthony Bourdain might have been a celebrity chef, but viewers of his Emmy Award-winning travel show, "Parts Unknown," didn't tune in for curry and noodle recipes.
Cooking was simply the conceit Bourdain used to have a conversation about the culture, politics, struggles and triumphs of people around the world.
As a human geographer, I was drawn to how Bourdain upended the travel show genre, telling compelling and complicated stories about people and places most Western viewers tend to view through a lens of simplistic stereotypes or caricatures.
Even more remarkable, his work wasn't relegated to obscurity. The show aired on CNN – a mainstream cable outlet with millions of viewers.
I was especially interested in the way the show depicted Africa, a continent Western media tends to portray using what novelist Chimamanda Ngozi Adichie famously called a "single story" – a monolithic narrative of poverty, backwardness and hopelessness.
So in a paper published last fall, I analyzed Bourdain's Africa episodes, which took viewers to Congo-Kinshasa, South Africa, Tanzania, Madagascar and Ethiopia.
In them, he largely rejects the "single story" approach taken by much travel writing, and later travel television, since at least the 16th century. While the stories told about Africa in the West have changed over time, they've often lacked nuance and multiple voices – something Bourdain was eager to provide.
A 'single story' of horror and hopelessness

In the imaginations of many Westerners, Africa exists as a silent, docile, set piece – a contrasting "other."
Sociologist Jan Nederveen Pieterse notes that for centuries – through deliberate lies and well-meaning mistakes – travel writers, missionaries and popular media outlets have wrongly depicted Africa as a place devoid of civilization, a frontier of wilderness and savagery.
The dominant narrative goes something like this: If the West is stable, Africa must be chaotic; if the West is mature, Africa must be infantile; and if the West is technologically advanced, Africa must be…

Posted in Appears on main page, Immediately available to public, Phil's Favorites | No Comments »