Posts Tagged 'casinos'
by phil - August 12th, 2014 8:28 am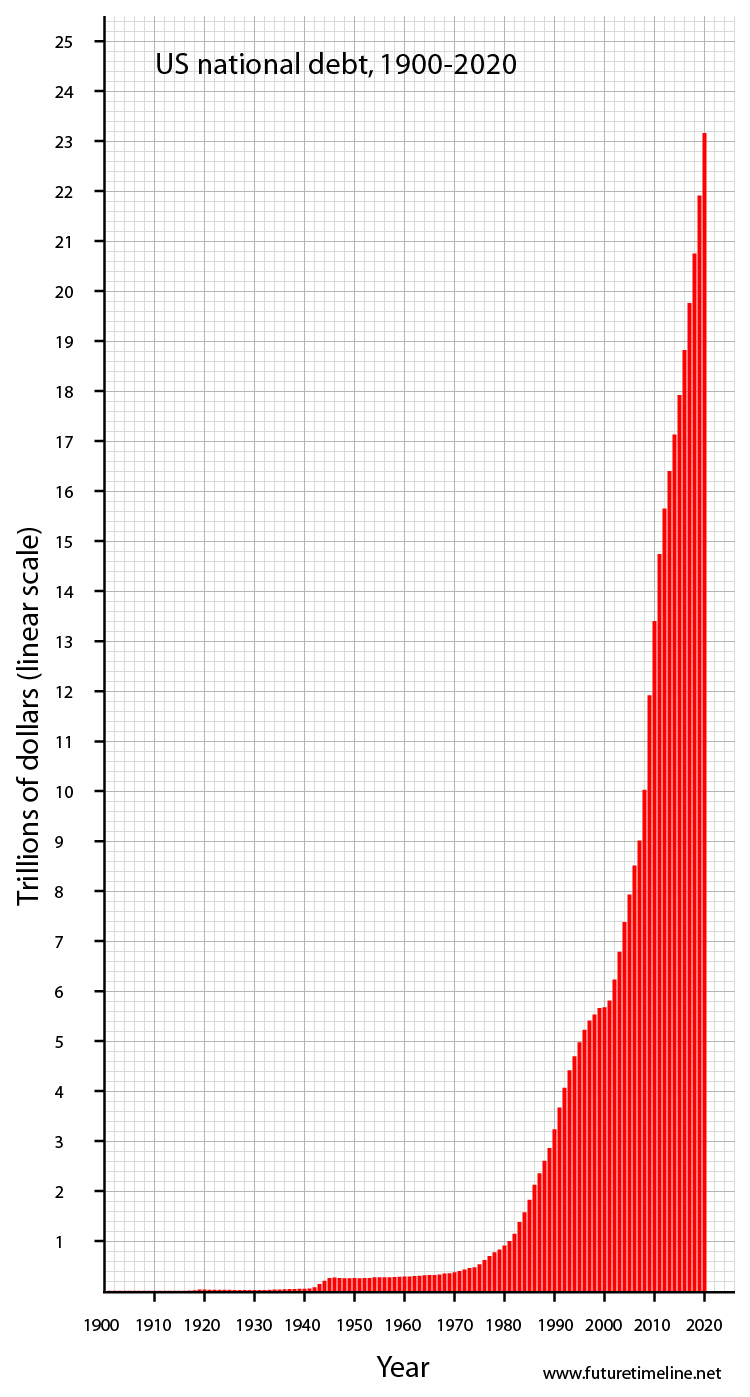 "Forgive us our debts, as we have also forgiven our debtors."
Hah – what a crock! How many people who have recited that prayer have forgiven any debts? How many have had debts forgiven? Certainly none of the G20, who owe each other tens of Trillions of Dollars and certainly not Argentina's bondholders, who drove the nation to default and certainly not the bondholders of THREE Atlantic City Casinos that are on the verge of shutting down and putting 10,000+ people out of work in a county of 275,000 so about 5% of the working population.
Are casinos simply a bad business or is the economy not quite as strong as we are led to believe?
In the past 14 years, we have more than tripled the debt of the first 224 years of our nation's existence and, in the next 7 years, we are on track to add 150% more (than the $5Bn we had when Clinton left office).
The $2.4Bn Revel Casino opened in March of 2012 and was $1.5Bn in debt at the beginning of 2013 but did a pre-packaged bankruptcy last year that cut the debt to $272M but it's been hemorrhaging money since and the value of the casino has been slashed to $450M yet an auction scheduled for yesterday got ZERO bidders, which may now lead to yet another bankruptcy – making it an annual event.
This is no run-down property, this is a beautiful, modern building that LOOKS like $2.4Bn was spent to build it. It's a beautiful property with nice restaurants and great rooms and a nice beach and a swim out pool on the deck so you can use it even in the winter – no expense was spared but, like many grand projects, the cash flow isn't there to support the great dreams of the creators.
Even at $450M, if you could sell the 1,400 rooms (57 floors) into condos and got $300,000 for 1 bedroom apartments, that's only $420M and wouldn't be worth the effort. So, if you can't do that and you need 3,800 people to run the casino/hotel – that's a pretty big nut to cover each month. The casino loses roughly $3M per…

by ilene - May 10th, 2010 11:33 am
Courtesy of Tyler Durden at Zero Hedge
If you ever wanted to see what monopoly looks like in chart form, here it is:
In the quarter ended March 31, Goldman made money on every single trading day. The firm did not record a loss of even $0.01 on even one day in the last quarter. That's 63 days profitable out of 63 trading days. The statistic probability of this event is itself statistically undefined. Goldman is now the market – or, in keeping with modern market reality, Goldman is the house, it controls the casino, and always wins. Congratulations America: you now have far, far better odds in Las Vegas that you have making money with your E-Trade account.
Adding to the alice in wonderland insanity of this announcement, the firm made over $100 million daily on 35 different days. Of Goldman's $9.7 billion in total Q1 revenue, 76% came from trading. Forget investment banking, forget underwriting, forget advisory: over three quarters of the firm's value is based on being the house to the biggest corrupt casino in existence. Ever.