Posts Tagged 'fibonacci retracements'
by phil - February 19th, 2011 9:59 am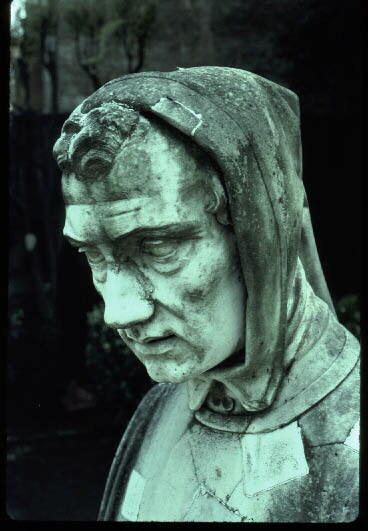 Crazy stuff, right?
If you have never before paid attention to Fibonacci Retracement Levels, I would strongly consider paying attention to the S&P chart below. This chart shows, 2 years later, a consolidation and breakout that could have been predicted in March of 2009. That's right, if you asked a Fibonacci technical guy where the S&P was going to consolidate on March 10th of 2009 – he would have said: "Assuming that yesterday was the bottom and coming off our high of 1,576, then I would say we will consolidate between 1,014 and 1,229."
Leonardo of Pisa (and independent republic at the time) was born in 1,175 and died at the ripe old age of 65. Pisa was a city of about 10,000 people – a mixture of Muslims, Christians and Jews. Construction on the great tower began in 1,173 and was not completed until 1,319 (so don't complain about modern union jobs!) but they knew that it was listing in 1,178 so the point is: Leonardo was born in a small town that had a huge architectural problem.
Fibonacci's father was a State customs worker (essentially overseeing floor trading) and encouraged his son to take up studies in mathematics which, at the time, included learning Hindu Vedic math, which was the foundation of modern algebra and which Fibonacci came to greatly respect, saying:
The knowledge of the art very much appealed to me before all others, and for it I realized that all its aspects were studied in Egypt, Syria, Greece, Sicily, and Provence, with their varying methods; and at these places thereafter, while on business. I pursued my study in depth and learned the give-and-take of disputation. But all this even, and the algorism, as well as the art of Pythagoras I considered as almost a mistake in respect to the method of the Hindus.
Thus Fibonacci became the driving force by which Hindu-Arabic numerals came to replace the Roman ones. Fortunately, at the time, the arts and sciences were still supported and he found the favor Emperor Frederick II, who funded his studies – even though they didn't make him any money (imagine that!). Fibonacci did not invent Fibonacci numbers (it was probably India's Pingala in 200 BC), he…

by Chart School - June 21st, 2010 4:45 pm
Courtesy of David at allabouttrends.net
"What's so special about 1130? It's downtrendline resistance and a 50% fibonacci level" [Click here for a video on Fibonacci retracements.)
One look at the SPX chart below tells the story, all in a news driven pop based upon the Yuan.
Sure enough the opening gap took us right to those levels.
So are the markets really up today or are they down? Just look at the two charts below.
So in answer to the question of whether we are up or down for the day — how about BOTH? To those who have been in the market before Friday's close yes it's up.
But to those who had to chase the market at the open and REACT AFTER THE FACT the market is down. This is what they mean when they say "Fade The Gap". Folks going into today we were overbought to begin with and the Chinese Yuan news was just the icing on the cake to set up the fade the gap and lock in some gains.
Think about it, anyone who basically bought anything today is basically down from their entry.
Moral of the story — listen to the charts and above all NEVER CHASE BUSES BY REACTING.
The markets are stretched and hitting key resistance levels and a lot of individual stocks are also showing this — AKAM, SNDK,NFLX — all have technical indicators and nano-timeframe toppiness showing up as well. Right now we are going slow and protecting what we have.
"What Do I Need To See To Make Me Take A Trade"
You would do yourself well by printing off that phrase and pasting it to your monitor somewhere to keep you focused and to ingrain it in your subconscious.
On the long side it's all about "Pullbacks Off Highs" patterns. It's really all you need to know and how to trade them of course.
To learn more, sign up for our free newsletter and receive our free report — "How To Outperform 90% Of Wall Street With Just $500 A Week."
****
Adam at Market Club put together a lesson on Fibonacci retracements, an important tool many traders use to determine turning points in the market. Like all tools, it has its flaws and should be…