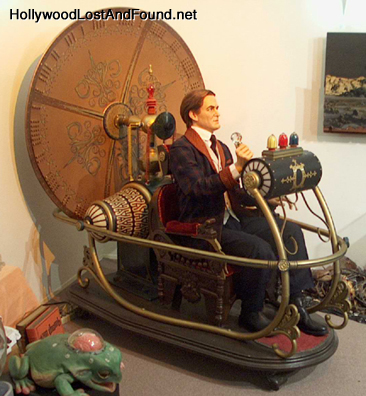 An Obvious Approach?
Always and everywhere the market timing argument resurfaces in multifarious forms. The idea is simple: sell high and buy low: what could be more obvious? Well, there's a problem. It's not necessarily insurmountable but it's definitely a bit tricky.
You may need a time machine to implement the concept successfully.
Market Timing
The idea behind market timing is easy to state. Sell stocks when they're high and buy them when they're low. It's the basic idea the lies behind all investment in stocks so it's hard to see why anyone should object. The difficulty lies in the impossibility of implementing the technique accurately in the timescales generally envisaged. Which, to be precise, tends to mean any timescale you can envisage at all. Mostly we have no idea ahead of time whether any given stock has peaked or troughed. Most guesses – let's not dignify these with the term "forecast" – turn out to be wrong.
Unfortunately the idea is seductive and apparently easy to implement, in hindsight. Looking back everything seems so obvious that the untrained human brain finds it almost impossible to believe that the future isn't equally predictable.
Buy and Hold
A recent study from the CFA shows that markets go up twice as much as they go down. Their recommendation, if you have cash to invest, is to invest everything now: the research shows that this will maximise your returns over an investment lifetime.
However, this is a pretty unnerving suggestion: had you thrown your money into the market back in the middle of 2006 you'd be sitting on a very nasty loss. Of course, you'd have been appallingly unlucky to get your timing that wrong, but inevitably some people did and the fact that the odds were against them doing so will be no consolation. The alternative suggested by the authors is to feed your money into the markets gradually – averaging your costs. This is a form of insurance, ensuring that you don't put all your cash in at the market top or, of course, the market bottom.
However, the research also shows that there's a limit to the value of averaging. After eighteen months there's no discernable benefit to spreading the timescale of your investments. The vast majority of the benefit comes