Posts Tagged 'NEIL HOWE'
by ilene - October 9th, 2009 2:23 pm
This is an interview of Neil Howe, co author of The Fourth Turning, published in The Casey Report. - Ilene
Into the Fourth Turning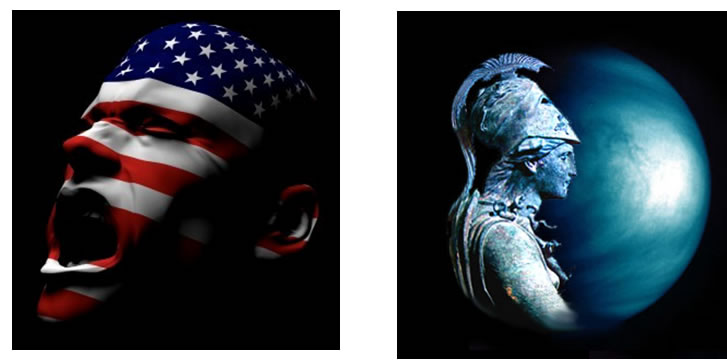 The Fourth Turning is a prescient book Neil Howe wrote with the late William Strauss in 1997. The work, which describes generational archetypes and the cyclical patterns created by these archetypes, has been an eye-opener to those exploring the notion that history repeats itself. At the time the book was published, the Boston Globe stated, "If Howe and Strauss are right, they will take their place among the great American prophets." [paraphased from Casey Research]

DAVID GALLAND: Could you provide us a quick introduction to generational research?
NEIL HOWE: We think that generations move history along and prevent society from suffering too long under the excesses of any particular generation. People often assume that every new generation will be a linear extension of the last one. You know, that after Generation X comes Generation Y. They might further expect Generation Y to be like Gen X on steroids – even more willing to take risk and with even more edginess in the culture. Yet the Millennial Generation that followed Gen X is not like that at all. In fact, no generation is like the generation that immediately precedes it.
Instead, every generation turns the corner and to some extent compensates for the excesses and mistakes of the midlife generation that is in charge when they come of age. This is necessary, because if generations kept on going in the same direction as their predecessors, civilization would have gone off a cliff thousands of years ago.
So this is a necessary process, a process that is particularly important in modern nontraditional societies, where generations are free to transform institutions according to their own styles and proclivities.
In our research we have found that, in modern societies, four basic types of generations tend to recur in the same order.
DAVID: The four generational archetypes. Can you provide a sketch of each for those of our readers unfamiliar with your work?
HOWE: Absolutely.
The first is what we call the Hero archetype. Hero generations are usually protectively raised as kids. They come of age at a time of emergency or Crisis and become known as young adults for helping society resolve the Crisis, hopefully successfully. Once the Crisis is resolved, they become institutionally powerful in…