Posts Tagged 'Oompa Loompas'
by phil - August 7th, 2012 8:30 am
GRANDPA JOE: But this roof is made of glass. It'll shatter into a thousand pieces. We'll be cut to ribbons!
WILLY WONKA: Probably.
Is today going to be the day? After pressing against our breakout levels on and off since failing them in May, today do we should finally have the gas to get over the top or will our Must Hold levels keep acting like a solid barrier? Our goals on the Big Chart have been Dow 13,200, S&P 1,400, Nas 3,000, NYSE 8,000 and Russell 800 and we came right up against them yesterday but failed to punch through.
It is certainly no surprise, in this BS manipulated market, that the levels they failed to take out yesterday in regular trading are all being crossed in ultra-light pre-market trading because, as we know, investors are complete idiots who use squiggly lines on a chart to make all of their major financial decisions. Essentially, when you follow TA – you are saying to hedge fund managers – "If you can get your stock to cross this line, I will buy it." That's very much like me saying to my youngest daughter that if she can get her older sister to say "quit it," I will give her $20. Once she decides I'm serious – I'd be hearing "quit it" all day long.
We were, at the time, at the top of a very bogus-looking, low-volume rally (again) that had taken us up 7.5% from 12,100 in early June to 13,187 at yesterday's high. The S&P has been our leader but the Russell keeps flashing warning signs as it failed to hold it's -2.5% line (780) at the beginning of the month and looking very similar to the pre-disaster pattern we had in April, ahead of the May collapse – which we also tried to warn you about while it was on the way up on QE rumors (see "Federally Fueled Thursday – QE Maybe?" or "Thank GDP it's Friday – Reality Check?". Despite being dead right to call a top at the time – it took the market another week to drop but we fell off a cliff on Friday, May 4th and we were down 1,000 points by the 18th so better a week early than a week late with these calls.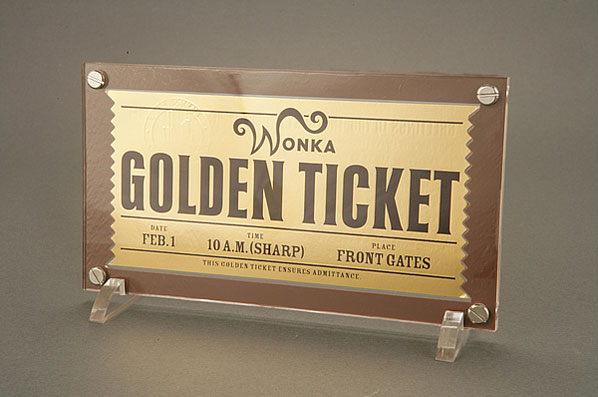 Willy Wonka understood stock market physics, there…