Posts Tagged 'Q'
by phil - February 14th, 2010 8:25 am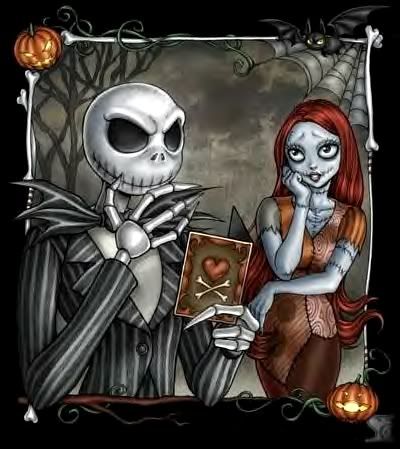 Happy Valentine's Day!
Last Valentine's Day was as Saturday, following a frightening Friday the 13th, where we had fallen through the 8,000 line on the Dow. I wrote a very interesting post that morning discussing how I came about my political views, which is good for new Members to check out. We also flipped short that day on SKF, too early at $130 but that ended well as we kept after them and it was our biggest bet by March 6th, which eventually returned over 1,000%. We also stopped shorting GOOG at $350 (it did keep going to $300 but the upside was nice too). I closed the morning post with:
For us, it's all about the levels as we try to remain unbiased as investors, no matter how voraciously we defend our political views. Dow 7,800, S&P 820, Nas 1,460, NYSE 5,100, Russell 437 and SOX 203 all better continue to hold today but, even if they do, we're nowhere near where we want to be and we're going to take some bearish covers into the weekend – just in case. So whether you are a witch celebrating the horrors of the 13th or waiting for a rose from your true love the next day, remember to be careful out there – we are certainly still deep, deep in the woods!
That Tuesday (Monday was President's day) we fell 300 points and another 300 points by the end of the week! That was a fitting way to mark the 80th anniversary of the St. Valentine's Day Massacre when Al Capone's "South Side" gang, dressed as cops, rousted a garage run by Bugs Moran's "North Side" gang and had them stand against the wall and then executed all 7 men. They shot them 70 times with machine guns and made their escape by using the Capone men dressed as cops to "arrest" the other Capone men and drive them away from the scene in broad daylight. Now that's what I call a good plan!
Here's a great chart that summarizes our year to date. Someone else found this, I wish I knew how to use StockCharts this well, they have tons of good things in there:
It's a bit worrying that XLU is doing so poorly – so much for diversification keeping you safe… It's going…

by Option Review - May 11th, 2009 4:41 pm
Today's tickers: EWZ, VRSN, PFE, MSFT, Q, FXI & NSM
EWZ iShares MSCI Brazil Index ETF – Shares of the Brazil ETF have dipped by less than 1% to stand at $50.93 today. The ticker occupied prime real estate on our 'most active by options volume' market scanner after a large volume ratio put spread was established in the September contract. An investor looking for bearish movement on the stock purchased 15,000 puts at the September 40 strike price for a premium of 2.30 apiece spread against the sale of 30,000 puts at the September 30 strike for about 60 cents each. The net cost of the trade amounts to 1.10 and yields a maximum potential profit of 8.90 to the investor if shares were to fall all the way to $30.00 by expiration. Before the position comes good, Brazilian shares would need to decline by 23%. The trader begins to amass profits beginning at the breakeven point at $38.90.
VRSN VeriSign, Inc. – The provider of internet infrastructure services has experienced a share price rise of about 1% today to $24.48. VRSN appeared on our 'hot by options volume' market scanner after one investor established a large-volume ratio put spread in the September contract. Likely looking for downside protection on a long stock position, this trader purchased 25,000 puts at the September 25 strike price for 2.90 apiece and sold 50,000 puts at the lower September 20 strike for a premium of 95 cents per contract. The net cost of the transaction amounts to 1.00 to the investor and yields maximum potential gains to the downside of 4.00 should shares fall to $20.00 by expiration. The ratio spread represents some 80,000 contracts in play, trumping the existing open interest on the stock of just 64,919 lots.
PFE Pfizer, Inc. – The pharmaceuticals giant has slipped by more than 1.5% to $14.15 today, but attracted one bullish investor to populate the January 2011 contract. The January 15 strike price saw 50,000 calls picked up by one individual for a premium of 2.16 apiece. The long-call position requires that shares breach the breakeven point at $17.16 by expiration in order for the investor to begin to amass profits. The contracts have more than one and a half years until expiration and require that shares rally by at least 21% during that time period.
MSFT Microsoft Corp. – We know not why…