Posts Tagged 'SO'
by phil - February 14th, 2010 8:25 am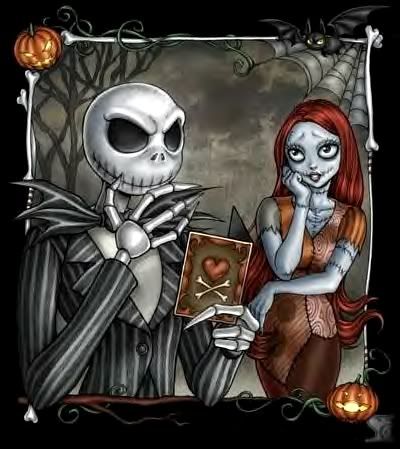 Happy Valentine's Day!
Last Valentine's Day was as Saturday, following a frightening Friday the 13th, where we had fallen through the 8,000 line on the Dow. I wrote a very interesting post that morning discussing how I came about my political views, which is good for new Members to check out. We also flipped short that day on SKF, too early at $130 but that ended well as we kept after them and it was our biggest bet by March 6th, which eventually returned over 1,000%. We also stopped shorting GOOG at $350 (it did keep going to $300 but the upside was nice too). I closed the morning post with:
For us, it's all about the levels as we try to remain unbiased as investors, no matter how voraciously we defend our political views. Dow 7,800, S&P 820, Nas 1,460, NYSE 5,100, Russell 437 and SOX 203 all better continue to hold today but, even if they do, we're nowhere near where we want to be and we're going to take some bearish covers into the weekend – just in case. So whether you are a witch celebrating the horrors of the 13th or waiting for a rose from your true love the next day, remember to be careful out there – we are certainly still deep, deep in the woods!
That Tuesday (Monday was President's day) we fell 300 points and another 300 points by the end of the week! That was a fitting way to mark the 80th anniversary of the St. Valentine's Day Massacre when Al Capone's "South Side" gang, dressed as cops, rousted a garage run by Bugs Moran's "North Side" gang and had them stand against the wall and then executed all 7 men. They shot them 70 times with machine guns and made their escape by using the Capone men dressed as cops to "arrest" the other Capone men and drive them away from the scene in broad daylight. Now that's what I call a good plan!
Here's a great chart that summarizes our year to date. Someone else found this, I wish I knew how to use StockCharts this well, they have tons of good things in there:
It's a bit worrying that XLU is doing so poorly – so much for diversification keeping you safe… It's going…

by phil - January 29th, 2010 8:30 am
At 12:52 yesterday I officially went long on the markets.
This could be a big mistake (in fact, that's what I said to Members at the time) but the logic was Bernanke would be confirmed (he was) and that we'd have a big GDP number today. Now the reason we're going to have a big GDP number is because we will have a big build in inventories (we discussed this effect on Jan 14th) as manufacturers got all excited and produced goods that nobody bought and, because it is assumed that goods are only produced in accurate anticipation of demand – this kind of nonsense comes in a positive to our GDP.
Production collapsed during the recession as companies sold from their existing inventories but didn't order new goods, because of uncertainty about future customer demand. These inventory declines dragged on GDP for six consecutive quarters, the longest streak on record since 1948. The turnaround in inventoris could give us a Q4 GDP in the 5% range. Rational economists prefer to look at final sales to domestic purchasers, a subset of GDP that doesn't include inventories and trade, to better gauge U.S. economic activity. That category is likely to grow at only a 2% pace, similar to the third quarter but shhhhhhh! – we don't want to wake the rational economist – who has clearly been asleep since the the mid 90s…
So we went bullish (speculatively), not because we are going to be excited by a 5% GDP number that makes us look like some overheating Third World economy even as another 2M people lost their jobs in Q4. No, we're bullish because we cynically believe that the sheeple are clueless and will stampede into this number as if the US is recovering and nobody told them until this morning.
Meanwhile, I have a message for the sheeple: Please keep selling us your Google stock. I think this chart of the day is self-explanatory but you never know. This is a chart of the amount of money Google makes per employee, per quarter. Currently they are generating $1.34 MILLION dollars for each person they hire (and they've been hiring). For a comparison, Yahoo generates $500,000 per employee yet GOOG currently…

by phil - October 20th, 2009 8:29 am
Wheee, being bullish is fun!
We're still not great at it as we shorted a few toppy-looking calls yesterday (WFMI, QLD, SPY and POT) but that was a normal offset to bullish plays on SO, ERX, VZ, RIMM, BMY, EMC, AAPL, TXN and T. Of course, we're also playing our bullish Watch List, which still has plenty of laggards that we're picking up. SRS was irresistible as they fell below $9.50 again but clearly we tipped bullish and all those bullish plays from last week should start bearing some fruit as well. The best thing about being a bull is – the markets went up for no reason on low volume and we were happy about it – Imagine that!
Of course we are still skeptical because the economy still sucks but it is fun to get a little more bullish while it lasts. Even our too bearish $100KP enjoyed yesterday's action, finishing the day $101,364. That won't last if we keep going higher and I'll be looking for some bullish plays to officially add there if we hold our levels today (we didn't yesterday).
AAPL is going to be a huge winner for us this morning. We've been selling Jan $165 and $170 puts for weeks as our key way to play earnings (collecting between $5 and $7) and yesterday, in Member Chat, I suggested selling the $185 puts for $7 as well as the April $180/200 bull call spread, also at $7. It was my position that you would be better off putting $2,000 into either of those plays than you would be spending $18,750 to buy 100 shares of the stock ahead of earnings. It will be interesting to see which position fares better today.
In other earnings fun, we are strategically taking well-hedged earnings plays. ZION was a ratio backspread, buying 4 Apr $21 calls for $2.10 and selling 6 Dec $19 calls for $1.55 in a bearish play on their earnings. Looking good so far. BSX was also played for a miss, selling an even amount of Nov $10s against the Feb $11s, both at .65 and we went bullish on TXN, buying 6 Jan $25s for .82 and selling just 4 Nov $24s for .70 as we expected good but not great earnings there. We'll see how those do today but they're all looking like winners in pre-market. The…

by phil - July 24th, 2009 8:23 am
Warren speaks at 8:30 on CNBC.
What are the odds he says SELLSELLSELL? It would be a perfect bookend to a rally that started two weeks ago when CNBC's guest was Meredith Whitney, who's upgrade of the financials sparked off the biggest market rally in almost 20 years. After bailing out even on our $1.20 QID $29 calls yesterday morning (thank goodness!), we had the nerve to go for the QID $28 calls into the close for $1.15. We thought we hit that one out of the park with both AMZN and MSFT disappointing investors. After all, doesn't MSFT alone make up 7.9% of the Nasdaq? Little did we know they had Buffet on deck and we all know he can knock it out of the park anytime.
We were otherwise wishy-washy into the close. We broke out of our watch level on the NYSE and it was what we like to call a "Free Money Day" as the market headed up and up and up all the way into the close so it was hard to go bearish, even though we are now at the top of our expected range, with the Dow testing (and failing) our 9,100 5% rule. I'll be drawing up a new Big Chart Review this weekend but my statement to Members in our 3:42 alert was: "Japan is very likely to break 10,000 tomorrow and the HSI should move up too. Europe ran out of time or they would have gone higher so it's not likely we go down first thing tomorrow."
Even with the disappointing results from our tech leaders, both the Nikkei and the Hang Seng made good efforts with Japan finishing the week at 9,944 (up 151 points, 1.5%) and the Hang Seng just failing to hold 20,000 and up another 0.8% to finish the week with a neat 1,000-point gain (5%). As I said in yesterday's morning post: "the market's WANT to retrun to the 33% off (the highs) level." We did make it "through the roof" yesterday and today's question is going to be – can we hold it?
As you can see from Trader Mike's S&P chart, we have a rapidly rising trendline that is very exciting…