Posts Tagged 'special interests'
by ilene - April 21st, 2010 5:45 pm
Courtesy of Tyler Durden
Paging Christine Varney. Finally, what Zero Hedge has been pounding the table on for months is starting to make it through to (some of) the ruling elite. In an interview with Dylan Ratigan, Bernie Sanders, who unfortunately is not quite representative of the prevailing DC groupthink yet, says: "it is not just a too big to fail problem, it is monopolistic control of the economy and the incredible concentration of ownership. If Teddy Roosevelt were here right now, the guy who broke up all the big special interests in his day: if he believed that two-thirds of the credit cards were being issued by four banks, does anyone think we should not be breaking these guys up."
He points out the following simple arguments for breaking up the big banks: 1) four largest banks issue two thirds of the credit cards, 2) they hold 50% of mortgages and 3) $7 trillion in assets (50% of GDP). One can extend these observations from the simple consumer facing side of the banking model, to the intrabanking world, where Goldman has a monopoly in virtually all fixed income and equity (including derivative) trading axes and has infinite visibility into market flow.
The argument for breaking them up is blatantly simple: to protect taxpayers against another TBTF episode, as well as to preempt their concentration of ownership which means "unbelievable power and monopolistic influence over the whole economy."
Sanders, following in William Black's footsteps, is also painfully blunt: "the issue is not whether Congress regulates Wall Street, it's the degree to which Wall Street regulates Congress."
No matter what kind of reform you bring forth, if a BofA is about to teeter, and take with it a significant part of the economy and millions of jobs they are going to be bailed out. What you have to do is break them up today."
In conclusion Bernie sumarizes our current predicament perfectly: "Take a breath for a moment and think about where we're at. You have a middle class collapsing, you have small and medium sized businesses desperately in need of affordable credit so they can expand and create jobs, they're not getting that help. What you have is a Wall Street living in a parallel universe playing…

by ilene - January 6th, 2010 12:50 pm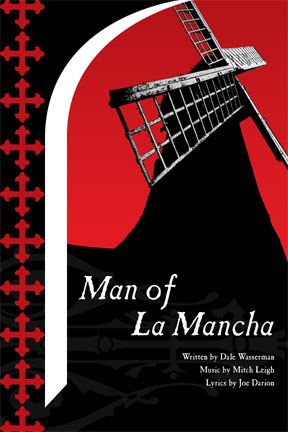 Courtesy of The Pragmatic Capitalist
Deep thoughts on 2010 from PIMCO's bond guru:
Quixotic journeys often make for great literature, but by definition are rarely productive. I am, after all, referring to windmills here – not their 21st century creation, but their 17th century chasing. Futility, not productivity, was the ultimate fate of Cervantes' man from La Mancha. So it is with hesitation, although quixotic obsession, that I plunge headlong into a discussion of American politics, healthcare legislation, resultant budget deficits and – finally – their potential effect on financial markets. There will be windmills aplenty in the next few pages and not much good can come of these opinions or my tilting in their direction. Still, I mount my steed, lance in hand, and ride forward.

Question: What has become of the American nation? Conceived with the vision of liberty and justice for all, we have descended in the clutches of corporate and other special interests to a second world state defined by K Street instead of Independence Square. Our government doesn't work anymore, or perhaps more accurately, when it does, it works for special interests and not the American people. Washington consistently stoops to legislate 10,000-page perversions of healthcare, regulatory reform, defense, and budgetary mandates overflowing with earmarks that serve a monied minority as opposed to an all-too-silent majority. You don't have to be Don Quixote to believe that legislators – and Presidents – often do not work for the benefit of their constituents: A recent NBC News/Wall Street Journal poll reported that over 65% of Americans trust their government to do the right thing "only some of the time" and a stunning 19% said "never." What most politicians apparently are working for is to perpetuate their power – first via district gerrymandering, and then second by around-the-clock campaigning financed by special interest groups. If, by chance, they're ever voted out of office, they have a home just down the street – at K Street – with six-figure incomes as a starting wage.

What amazes me most of all is that politicians can be bought so cheaply. Public records show that combined labor, insurance, big pharma and related corporate interests spent just under $500 million last year on healthcare lobbying (not much of which went to politicians) for what is likely to be
…

by ilene - July 23rd, 2009 12:14 am
Courtesy of Jesse's Café Américain
One has to be fascinated with the proposal by the Obama Administration to effectively outsource the regulation of US markets and the protection of consumers to the Federal Reserve, an agency that is owned by the industry which it would be asked to regulate.
It is especially interesting given the recent history of the failure of that organization to do its job properly, failure to engage in open and transparent dialogue about its non-core (non-monetary) operations, and continuing resistance to taking direction from the government in matters related to fiscal and legislative policy that would fall under its regulatory purview while asserting its independence.
Its almost surreal. I cannot believe anyone is taking this proposal seriously.
There are three reasons why the Obama Administration is proposing it and the Congress is giving it serious consideration.
1. The special interests, the banks, who are significant donors to the Democratic and Republican parties would like to have it since they effectively own the Fed, and Wall Street likes no regulation better than self-regulation.

2. Government enjoys outsourcing its responsibilities to outside agencies like the Fed, because when the lapses and failures come, it gives them a great opportunity for finger pointing and hearings to chastise the party that failed, and shift the blame for the responsibility for the failure from themselves to someone outside their organization.

3. Larry Summers wants to be both the chairman of the Federal Reserve and of the SEC and a proposed Financial Consumer Protection Agency to attempt to maximize his ability to manipulate and control the financial system. And Larry does not work for you or your interests.
Would you like to have seen Alan Greenspan as not only the chairman of the Federal Reserve, but also the head of the SEC and the Consumer Protection Agency for financial products?
What is being proposed amounts to a financial Star Chamber. It makes the machinations behind the founding of the Federal Reserve in 1913 look tame by comparison.
Has the US a shred of common sense and regard for democratic principles left?
Photo: U.S. President Barack Obama (right) "meets" with speechwriter Cody Keenan, who dressed as a pirate for an Oval Office photo taken for use in the President's humorous speech to the White House Correspondents Association dinner May 9, 2009. "But as…