Posts Tagged 'STD'
by phil - March 28th, 2011 8:08 am
Oh, where to begin this morning?
We already covered "Big Trouble in Little Tokyo" in our Weekend Reading post so we'll just say things are still sucking in Japan. The Nikkei lost 0.6% in this morning's trading but it was Angela Merkel who lost control of Germany this weekend as nuclear concerns gave a huge victory in a state election to the Green (environmental) party who, along with the Social Democrats (what it sounds like) now control 47.1% of Germany's coalition-based Government vs just 44.3% held by Merkel's Christian Democrats and her allies in the Free Democrat party.
As a stand-alone, Germany's GDP is about $3.5Tn, the World's 4th largest economy, behind Japan's $5.4Tn (maybe less at the moment) and China's $5.8Tn and, of course, our $15Tn juggernaut of an economy. Together with the EU, however, Germany is part of a $16Tn economic union where it is followed by France ($2.5Tn and Sarkozy also took an electoral hit this weekend!), Italy ($2Tn), Spain ($1.4Tn) and then you drop down to The Netherlands at $770Bn. We know what kind of shape Italy and Spain are in so keep in mind that it's Germany and France who run the EU – no matter who is "in charge."
Moody's put another nail in Spain's coffin this morning, downgrading 30 Spanish banks by one or more notches. Interestingly, they left STD and BBVA alone and I'm liking STD with their 9% dividend as money is likely to be drawn away from the smaller banks and moved to the relative safety of STD. STD is trading at $11.94 and they can be covered with Sept $11 calls at $1.60 for a net $10.34 entry or paired with the sale of the Sept $11 puts at $1.05 to drop the basis to $9.29. That gives you a net on the buy/write at $9.29/10.14, which is a 15% discount if put to you at $10.14 or called away with an 18% profit if called away at $11 in 9 months – PLUS the 9% annualized dividend!
Not surprisingly, Germany and the rest of the EU rushed through the final approval of their now $987Bn bailout fund as that was the number one issue that was crushing Merkel's party and it's not entirely sure Germany will have the will, going forward, to commit any more capital. The agreement requires 80Bn euros…

by phil - September 15th, 2010 8:22 am
As we discussed yesterday, it was meet the new boss, same as the old boss in Japan as Naoto Kan's re-election sent the Yen to new highs as he was considered the least likely candidate to back intervention. Well surprise, surprise this morning as Japan officially intervened in the FOREX markets and sent the Yen down a full 2.5% as they used their Yen to purchase an undisclosed basket of currencies.
Since the Dollar is up today against both the Pound ($1.55) and the Euro ($1.29), we can assume the dollar is one of those currencies and demand for Dollars means upward pressure on rates so that should be the end of the TLT bounce for the moment. Stock boys want bonds to die so the money can come this way and bond boys want you to fear the stock market so you will let them hold your money (and charge you fees) at ridiculously low rates of interest. That's they Yin and Yang of the markets.
"Investors were starting to doubt the government's commitment to its pledge that it would take bold action," said Yoshimasa Maruyama, a senior economist at Itochu Corp. in Tokyo. Kan and Noda in recent weeks repeatedly said that Japan was ready to take "bold" measures to stem the currency. The Japanese government official said European and U.S. officials were informed of the move in an effort to avoid a negative reaction. It took a while to convince Europe because authorities there didn't like the idea, the person said.
We'll see if the stronger Dollar today puts pressure on commodities but we're in pretty good shape as this rally, for a change, has not been led by commodities as the market is now flat to the August despite an 8% drop in oil prices (see USO on chart):
I often complain about rallies that are led by Financials and Commodities as those are things that suck money OUT of the economy and are not long-term drivers of growth. The entire 2006-7 rally was this kind of rally and I bitched about it all the way up. We also had housing back then, another type of commodity, but that's so dead now it's hardly worth mentioning, is it? Actually housing is where we used a lot of commodities like lumber and copper etc. 33 months after the onset of the Great Recession, new home sales are still down 70% and non-residential construction is down 36% – that market is dead, dead, dead.
We get housing starts next week but who really cares? …

by phil - February 14th, 2010 8:25 am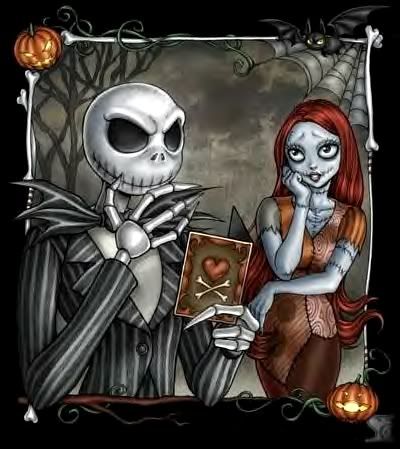 Happy Valentine's Day!
Last Valentine's Day was as Saturday, following a frightening Friday the 13th, where we had fallen through the 8,000 line on the Dow. I wrote a very interesting post that morning discussing how I came about my political views, which is good for new Members to check out. We also flipped short that day on SKF, too early at $130 but that ended well as we kept after them and it was our biggest bet by March 6th, which eventually returned over 1,000%. We also stopped shorting GOOG at $350 (it did keep going to $300 but the upside was nice too). I closed the morning post with:
For us, it's all about the levels as we try to remain unbiased as investors, no matter how voraciously we defend our political views. Dow 7,800, S&P 820, Nas 1,460, NYSE 5,100, Russell 437 and SOX 203 all better continue to hold today but, even if they do, we're nowhere near where we want to be and we're going to take some bearish covers into the weekend – just in case. So whether you are a witch celebrating the horrors of the 13th or waiting for a rose from your true love the next day, remember to be careful out there – we are certainly still deep, deep in the woods!
That Tuesday (Monday was President's day) we fell 300 points and another 300 points by the end of the week! That was a fitting way to mark the 80th anniversary of the St. Valentine's Day Massacre when Al Capone's "South Side" gang, dressed as cops, rousted a garage run by Bugs Moran's "North Side" gang and had them stand against the wall and then executed all 7 men. They shot them 70 times with machine guns and made their escape by using the Capone men dressed as cops to "arrest" the other Capone men and drive them away from the scene in broad daylight. Now that's what I call a good plan!
Here's a great chart that summarizes our year to date. Someone else found this, I wish I knew how to use StockCharts this well, they have tons of good things in there:
It's a bit worrying that XLU is doing so poorly – so much for diversification keeping you safe… It's going…