Posts Tagged 'STLD'
by phil - July 20th, 2010 8:13 am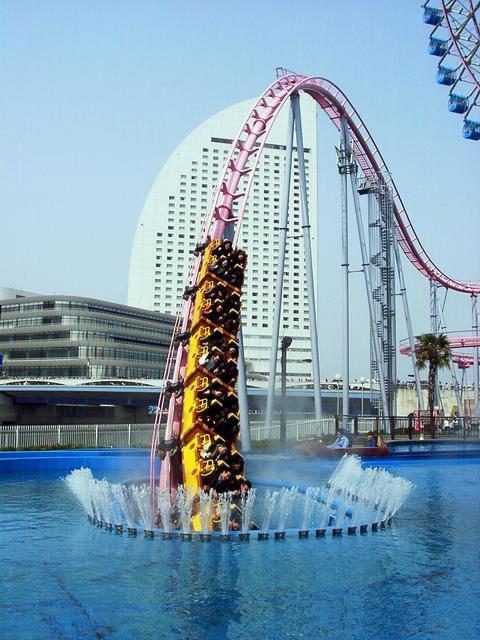 Wheeeee – this is fun!
Well, it's fun when you have disaster hedges anyway. I already sent out an Alert to Members this morning reminding them that there's no point in having disaster hedges if you don't use that money to buy on the dips, though. Yesterday we added downside, leveraged plays on SDS (2) and DXD and our focus short was on NFLX (last week it was MA, and that went very well) along with our usual DIA Mattress play. That shifted us a bit negative as we failed to hold our watch levels and now we are sadly looking all the way down to those low closes of: Dow 9,686, S&P 1,022, Nasdaq 2,081, NYSE 6,434, Russell 590, SOX 332 and Transports 1,905 as a possible re-test if things get really ugly.
On July 3rd I laid out "5 Plays that Make 500% if the Market Falls" and, fortunately, we didn't need them as we took off on Monday but they are still good plays and a little cheaper now than they were when we last tested our bottoms. If you are not well-protected – I strongly suggest you read this post and at least be ready to initiate a hedge if we can't turn this morning around. As with most day's lately – it's all about copper and the $3 line…
That being said, I do think we will turn this morning around eventually - because IBM is down $7 and the Dow moves about 8 points per $1 of component value so that's hitting the Dow for 56 points all by itself. IBM's earnings were great but revs missed, in large part due to currency issues. BRIC revenues were up 22% for the company, despite the crap exchange rate.
TXN got whacked too on their report that profits nearly tripled on a 42% jump in revenues (not kidding). "Demand has continued very solid and very broad-based," said Ron Slaymaker, the company's vice president of investor relations.
Mr. Slaymaker said the biggest positive surprise in the period was stronger demand from companies that buy industrial equipment, which have rebounded much slower than consumers from the recession. One notable area of weakness, he added, was sales of chips used in cellphones. TI has long been a major supplier to handset-maker Nokia Corp., which in June lowered its second-quarter forecast.

The company reported net income for the period ended
…

by Option Review - November 24th, 2009 4:09 pm
Today's tickers: BAC, GE, SEED, EWZ, DE, STLD, LCC, SEED & DLTR
BAC – Bank of America – Long-term Bank of America bulls are out in full force today, scooping up call options like they're going out of style. BAC's shares are off slightly by less than 1% to $16.19. Plain-vanilla call buying in the January 2011 contract indicates investors expect shares to surge over the next 13 months. A large chunk of 50,000 calls were picked up at the January 25 strike for an average premium of 86 cents apiece. Shares must rally 60% from the current price to breach the $25.86 breakeven point on the trade. Twice as many calls were coveted at the higher January 30 strike where 100,000 calls were purchased for 45 cents each. The investor responsible for the massive position breaks even if shares jump 88% to $30.45 by expiration. Finally, another BAC-optimist established a ratio call spread in the same contract. The investor purchased 20,000 calls at the January 20 strike for 1.95 apiece, spread against the sale of 40,000 calls at the higher January 30 strike for 46 cents premium each. The net cost of the spread amounts to 1.03 per contract and positions the trader to profit if shares exceed $21.03 by expiration in January of 2011. Maximum potential profits available on the transaction amount to 8.97 per contract. Option implied volatility on Bank of America is currently 38.65% – a scant 2.93% above the 52-week volatility low of 35.77% – attained back on October 20, 2009.
GE – General Electric – A massive bullish bet on General Electric today indicates one investor expects shares to surge 43.8% in the next 13 months. Shares are currently up just under 1% to $16.16. It looks like a staggering 131,500 calls were purchased at the January 2011 22.5 strike for a premium of 76 cents per contract. The trader is apparently expecting GE's shares to jump at least 43.8% to the breakeven point at $23.26 by expiration in January of 2011. Option implied volatility on General Electric is down to a one-year low of 29.46%.
SEED – Origin Agritech Ltd. – Frenzied options activity continues today on Beijing-based seed producer, Origin Agritech, following yesterday's announcement that the firm received approval from China's Ministry of Agriculture to sell its genetically modified phytase corn. Shares are currently up 4% to $10.86, down from an intraday…

by Option Review - March 12th, 2009 4:44 pm
Today's tickers: EEM, FXI, CVTX, GE, TYC, XLF & STLD
EEM iShares MSCI Emerging Market ETF – Investors appear to be anticipating lower volatility in emerging markets, perhaps taking a cue from patterns seen in the U.S. market. Shares have experienced a rally of 3% today to $23.03 and a couple of large-volume trades caught our attention in the January 2010 contract. A sold strangle was established by selling 24,500 calls at the January 35 strike and by selling 24,500 puts at the January 10 strike price for a gross premium of 1.03. As long as shares remain 'strangled' by the two strike prices, the 1.03 will be retained by this investor. A sold straddle was also initiated by an investor at the January 22 strike price by selling 24,500 calls and 24,500 puts for a gross premium of 8.30 on the trade. If shares settle at $22 next year at expiration this investor goes home happy with the full premium. However, if shares should swing in either direction through the breakeven points at $30.30 on the upside or at $13.70 on the downside, this trader would be exposed to limitless losses. Option implied volatility has already come off a great deal this week falling from Wednesday's value of 64% to today's 56% reading.
FXI iShares FTSE/Xinhua China 25 – Shares of the China index have rallied nearly 3% to $25.83 today. One option trade that caught our eye in the April contract occurred at the 28 strike price and involved about 51,000 calls. It appears likely that the entire lot is tied to stock in some way. Perhaps this investor has sold the underlying shares and in buying call options secures a sharp exit in the event of a share price gain. If this is the case, this investor paid between 90 and 95 cents per contract for the rights to exit the short position by expiration if shares rise by about 8% to $28.
CVTX CV Therapeutics – Stealing some of the Roche-Genentech thunder, biotech firm Gilead Sciences Inc. has said it will acquire biopharmaceutical company CV Therapeutics for $1.4 billion, sending CVTX shares upward by 28% and through the current 52-week high of $16.68 to $20.59. CVTX edged onto our 'hot by options volume' market scanner as option traders made their moves. Most notable in the April contract was the fresh interest established at the in-the-money 20…