Posts Tagged 'TUP'
by phil - July 20th, 2010 8:13 am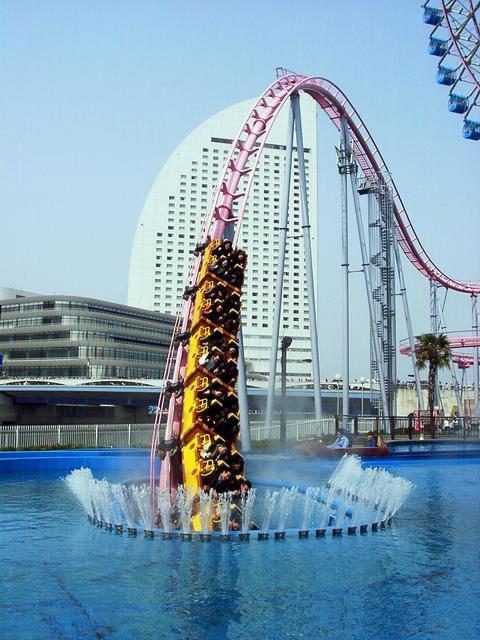 Wheeeee – this is fun!
Well, it's fun when you have disaster hedges anyway. I already sent out an Alert to Members this morning reminding them that there's no point in having disaster hedges if you don't use that money to buy on the dips, though. Yesterday we added downside, leveraged plays on SDS (2) and DXD and our focus short was on NFLX (last week it was MA, and that went very well) along with our usual DIA Mattress play. That shifted us a bit negative as we failed to hold our watch levels and now we are sadly looking all the way down to those low closes of: Dow 9,686, S&P 1,022, Nasdaq 2,081, NYSE 6,434, Russell 590, SOX 332 and Transports 1,905 as a possible re-test if things get really ugly.
On July 3rd I laid out "5 Plays that Make 500% if the Market Falls" and, fortunately, we didn't need them as we took off on Monday but they are still good plays and a little cheaper now than they were when we last tested our bottoms. If you are not well-protected – I strongly suggest you read this post and at least be ready to initiate a hedge if we can't turn this morning around. As with most day's lately – it's all about copper and the $3 line…
That being said, I do think we will turn this morning around eventually - because IBM is down $7 and the Dow moves about 8 points per $1 of component value so that's hitting the Dow for 56 points all by itself. IBM's earnings were great but revs missed, in large part due to currency issues. BRIC revenues were up 22% for the company, despite the crap exchange rate.
TXN got whacked too on their report that profits nearly tripled on a 42% jump in revenues (not kidding). "Demand has continued very solid and very broad-based," said Ron Slaymaker, the company's vice president of investor relations.
Mr. Slaymaker said the biggest positive surprise in the period was stronger demand from companies that buy industrial equipment, which have rebounded much slower than consumers from the recession. One notable area of weakness, he added, was sales of chips used in cellphones. TI has long been a major supplier to handset-maker Nokia Corp., which in June lowered its second-quarter forecast.

The company reported net income for the period ended
…

by phil - October 23rd, 2009 8:26 am
What a wild week we are having!
We dumped our shorts as planned yesterday morning, getting a very nice dip at the open and my 9:36 Alert to Members was even titled "Take Those Short Profits!" and our upside targets were set (as they were in the morning post) at: Dow 10,087, S&P 1,096, Nasdaq 2,173, NYSE 7,204 and Russell 623. Where did we finish? Dow 1,081, S&P 1,092, Nasdaq 2,165, NYSE 7,182 and Russell 613 – so a bit short of all of our targets but not bad considering we were opening 167 points below that on the Dow so perhaps I can be forgiven for a 6-point miss…
If knowing about massive market moves in advance would be helpful to you – please consider subscribing to our service. If you are already a member and know someone who might like to try our newsletter, you can send them a free trial subscription using this link and you can earn yourselves discounts on membership renewals for each friend who opts into the free trial. We have over 19,000 people on our Newsletter list now and I want to see if we can break 30,000 by the end of the year now that our new mail server is up and running (we've been on hold for a month as we filled up our old server!). Your help in this matter would be greatly appreciated. PSW Report Members can extend their subscriptions at no cost simply by referring others to a free trial report – my little experiment in viral marketing…
Even our free PSW Report readers would have done great just following the trades we had in last week's Wrap-Up (Report subscribers get to read our articles without the 48-hour delay). We had GS Nov $210s shorted at .87, now .35 (up 60%), CERN short $85 calls at $4.15, now $3.10 (up 25%), ISRG Apr puts and calls sold for $39.20, now $36 (up 8%), PARD at $6.87, now $7.35 (up 7%), NTRI at $18.60, now $19.15 (up 3%)…
We had other trades that are still in progress. ICE notably burned us so far, but we rolled them up and shorted them some more yesterday (now $106.56). We've had a wild mix of short and long trades this week as we TRY to get more bullish on the markets but yesterday's run-up had us…

by phil - October 21st, 2009 8:14 am
The last Beige Book report was on September 9th.
At the time the Dow was looking toppy at 9,650 and we had poor consumer confidence numbers (just like yesterday) and poor consumer credit number (no change) and the book had very little "good" news to report (see my analysis) - Yet the market broke over 9,600 again that day and then took off all the way to 9,900 a week later. At the time, we were looking for any excuse to go higher on the hopes that this earnings period will look like last one but have we now come too far, too fast?
It seems we are finally hitting the point of diminishing returns for earnings. Expectations have finally gotten so high that even big beats aren't enough to keep the momentum going.
Last earnings Q, we were down from 8,900 in June to 8,100 on July 9th as companies began reporting and we had a nice, 1,000-point relief rally over the first two weeks of earnings. This time, we went up an additional 500 points in the past two weeks, over our 9,600 line and that has been in anticipation of a repeat of last earnings but the circumstances are very different this time and it takes a lot to justify a 20% run off the July lows.
Keep in mind that, looking at the sector charts, Energy, Materials and Tech are leading us. Since semiconductors are simply another form of commodity – this is almost entirely a commodity rally in the midst of a recession with Consumer Staples, Financials, Health Care, Industrials, Telcom, Utilities and Transports all underperforming the rest of the S&P. As I keep saying – if no one is shipping anything, how the hell can we be having a proper recovery?
The Beige book is an anecdotal view of the economy gathered roughly through the middle of October and we've seen no improvement in Jobs since the Sept 9th report, Cash for Clunkers ground to a halt and, just this morning, we got a horrific 13.7% decrease in the number of mortgage applications from the previous week. That number includes "seasonal adjustments," without adjustments, morgage apps plunged 22.4% despite record low rates as government assistance begins to peter out. The Refinance Index, also adjusted for the holiday, decreased 16.8 percent from the previous week and the…