Posts Tagged 'ZUMZ'
by phil - October 7th, 2010 8:16 am
GRANDPA JOE: But this roof is made of glass. It'll shatter into a thousand pieces. We'll be cut to ribbons!
WILLY WONKA: Probably.
Is today going to be the day? After pressing against our breakout levels all week, today do we should finally have the gas to get over the top or will our 7.5% levels keep acting like a solid barrier? Oddly enough, I was asking the same question (with the same title post) on August 5th, when we were trying to break out over our 5% lines of Dow 10,710, S&P 1,123, Nas 2,310, NYSE 7,140 and Russell 666. At the time I concluded that the only way we were going to do that was if the Fed gave us more Quantitative Easing.
We were, at the time, at the top of a very bogus-looking, low-volume rally that had taken us up 10% from 9,700 in early July to 10,680 on August 4th. The Dow and the Nasdaq were our leaders but the Russell kept flashing warning signs as it failed to hold it's satanic 666 target and, on Aug 2nd, just like on October 5th, we had a big, silly jump up to what we were pretty sure was a blow-off top. Despite being dead right to call a top at the time – it took the market another week to drop but we fell off a cliff on Wednesday, August 10th and we were back at 10,200 on the 11th so better a week early than a week late with these calls.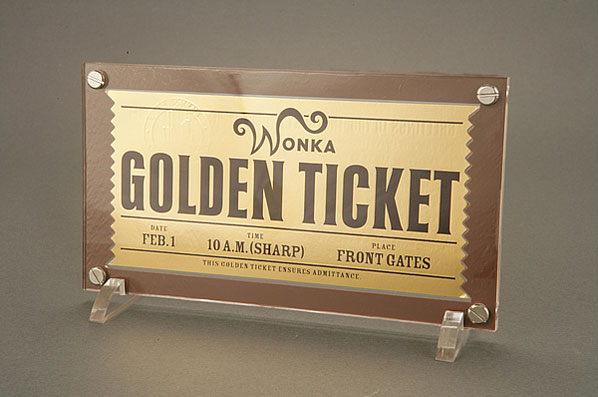 Willy Wonka understood stock market physics, there had to be enough power to getthrough that overhead resistance or it was going to be a very painful test of the top (like the one we had in August). Since our last dip, we've come back for another try but the volume has been substantially lower than it was in Aug, leading us to believe it is only TradeBots, and not Oompa Loompas, who are buying this market. Can TradeBots alone give us enough "thrust" to break through this time? It shouldn't be THAT hard, in April we had highs of Dow 11,258 (5.6% higher than 10,680), S&P 1,219 (7.5% higher), Nas 2,535 (9.2%), NYSE 7,743 (7.2%) and Russell 745 (11.1%) so it's not like we're asking for a lot with our little breakouts, are we?
SOX were 404, now 345 (down…

by phil - January 7th, 2010 7:50 am
Beware the data!
The first thing you will hear this morning is that COST had a 9% rise in sales, with International sales up a whopping 25%. What you are less likely to hear is that COST sells a lot of gasoline, which has doubled in price since last December and, excluding inflation in gas prices, same-store sales are up just 2%, a tremendous miss of the 7.9% expected. Out of the 25% increase in International sales, 15% is attributable to currency exchange so up 10% is the real number.
This is nothing against Costco, I like that company, but it's a caution sign to look carefully at the retail numbers we're going to be seeing today as there are several outside factors that are skewing the results drastically – to the point where the numbers, whether good or bad, are almost meaningless. It's also good to keep in mind that we are comping sales to the WORST CHRISTMAS EVER so anything less than double digit gains over last year is still pretty sad.
Mish did a good job yesterday of pointing out the statistical nonsense known as the Non-Farm Payroll Report, where "Birth/Death" model revisions that were as much as 356,000 a month last year (January) make the data beyond useless for any kind of serious analysis. Nonetheless, analyze it they will and if we manage to avoid posting our 24th CONSECUTIVE month of losses, surely they will be pouring champagne on CNBC and acting like Capitalism has once again triumphed over evil (evil being people without money who still want to live with dignity).
Speaking of dignity – if you know 100 people in Nevada then, statistically, 3 of them went bankrupt this year, up 61% from last year as our economy "recovers". In Tennessee, Georgia and Alabama, just 2 of your 100 friends filed while California, surprisingly "only" had one in 66 households file for bankruptcy so you can go almost a whole day and not run into someone who lost everything in California – too bad the same can't be said for the State overall! California needs $21Bn over the next 18 months to keep the lights on. This doesn't seem so bad, GMAC is losing $13Bn this quarter and we're bailing…