SKT/John – I'm for buying more – people are idiots:
Tanger Factory Outlet Centers (NYSE:SKT) sees 2019 adjusted FFO per share $2.25-$2.31; compares with consensus estimate is $2.23.

Improves guidance for 2019 same-center NOI change to -1.50% to -2.25% from prior range of -2.00% to -2.75%, partly reflecting H1 outperformance.

SKT +0.6% in after-hours trading.

Q2 adjusted FFO per share of 57 cents, beating the average analyst estimate of 54 cents, compares with 60 cents in the year-ago quarter.

Consolidated portfolio occupancy rate was 96.0% on June 30, 2019 vs. 95.4% on March 31, 2019.

Q2 same-center NOI for the consolidated portfolio fell 0.1% and 0.3% YTD due to impact of prior bankruptcies, lease modifications, and store closures.

Conference call on Aug. 1 at 8:30 AM ET.

Previously: Tanger Factory FFO beats by $0.03, misses on revenue (July 31)
Occupancy fell from 95.9% to 95.4% and rents are down a bit with incentives due to their competition flooding the market with offers but, overall, the results are great.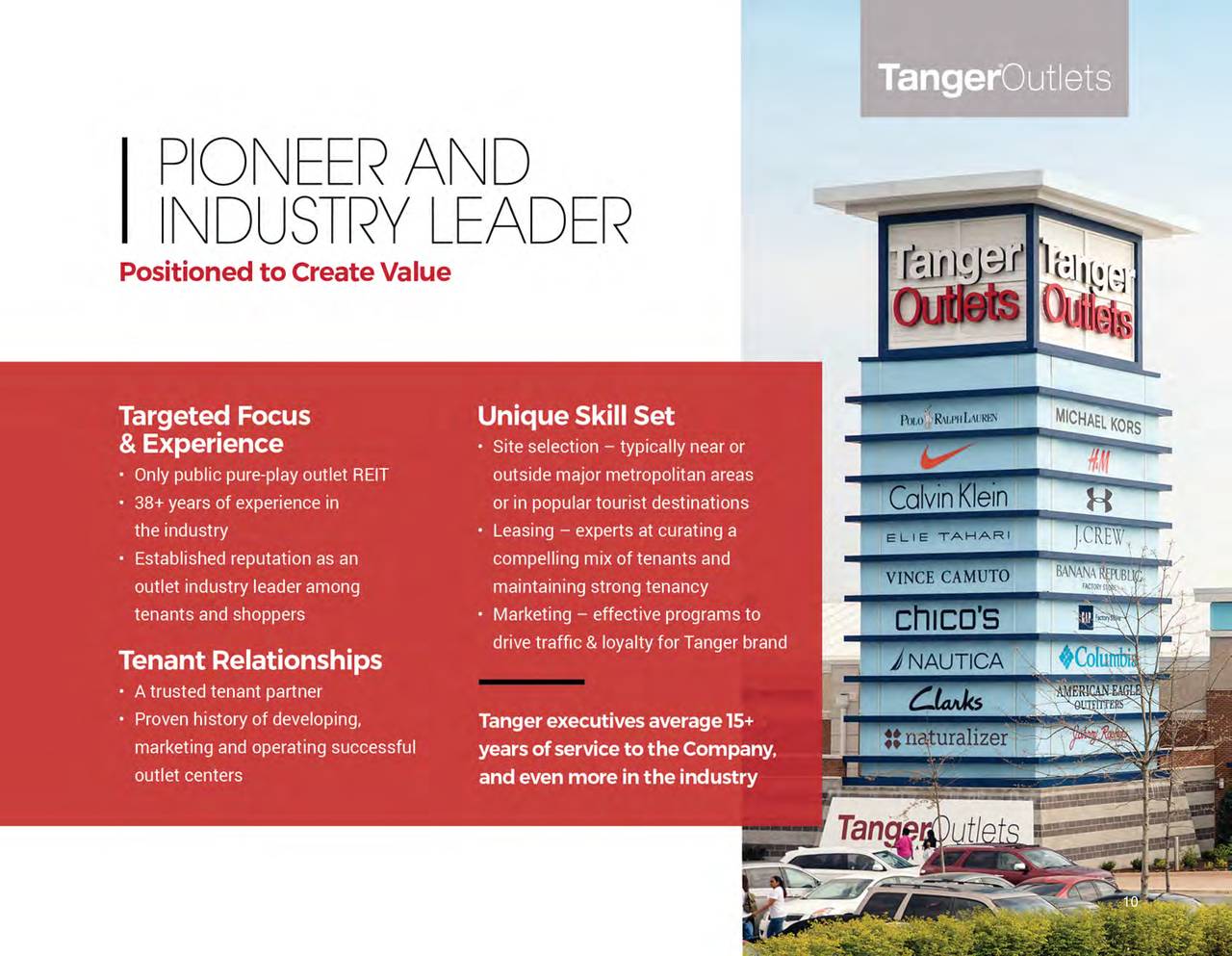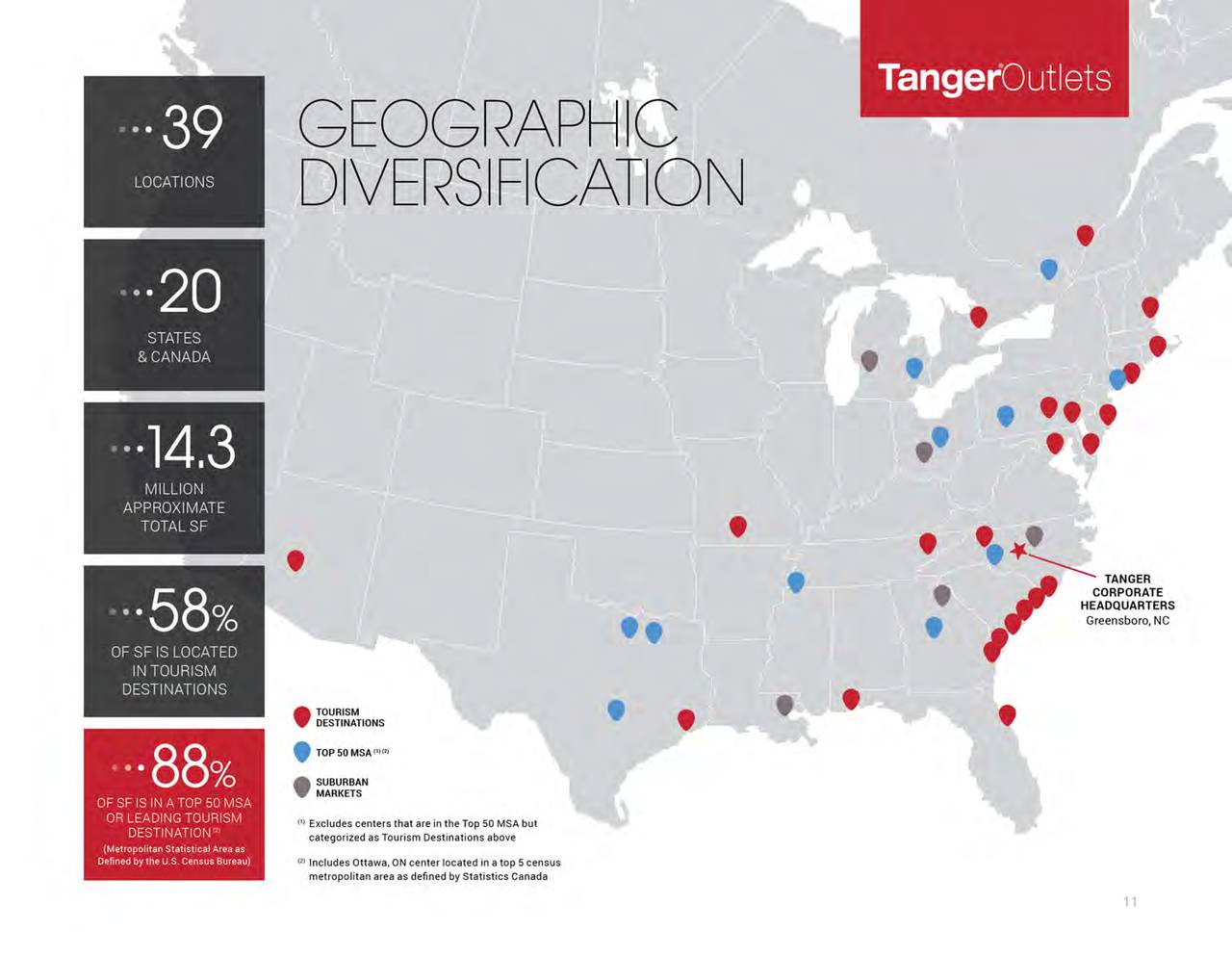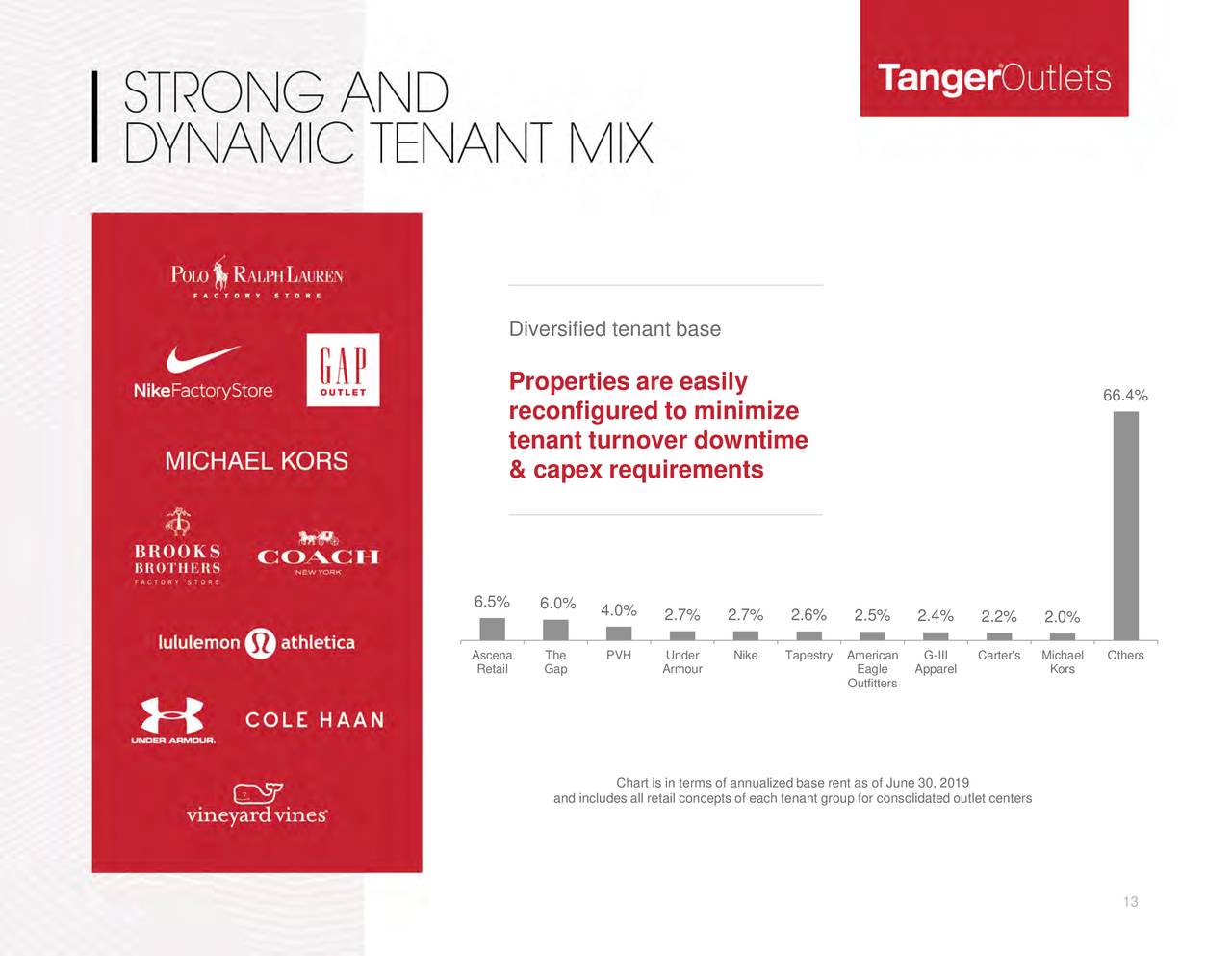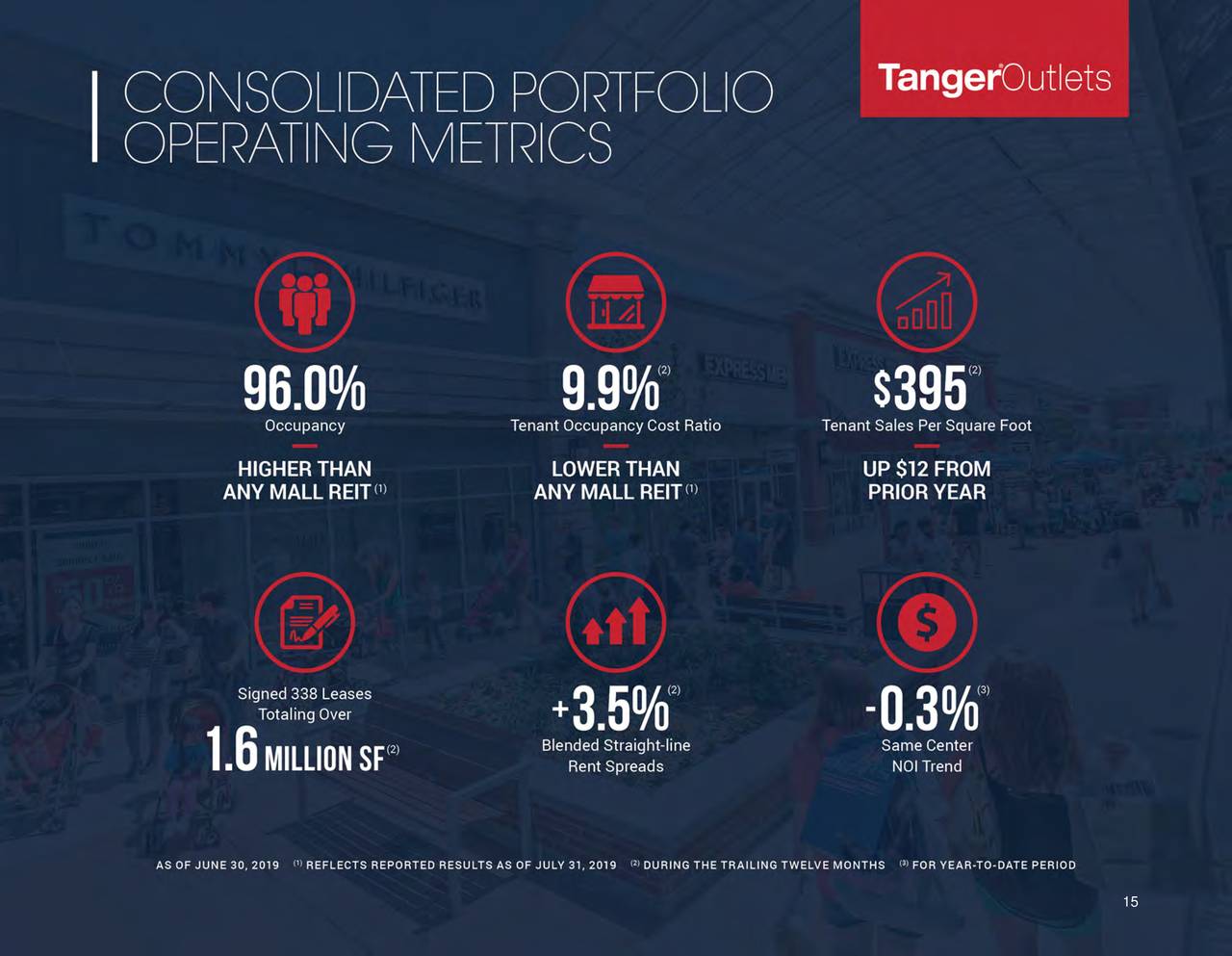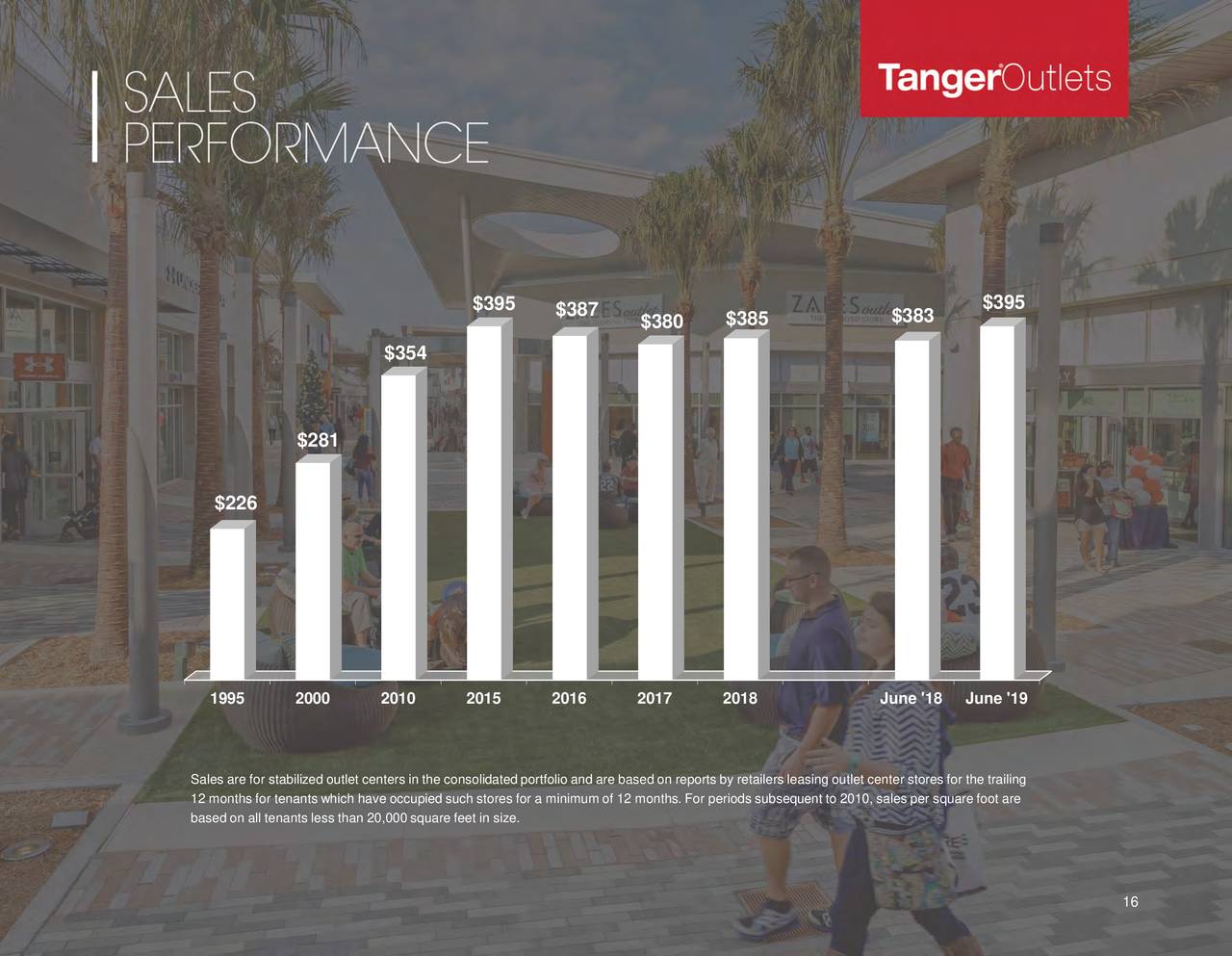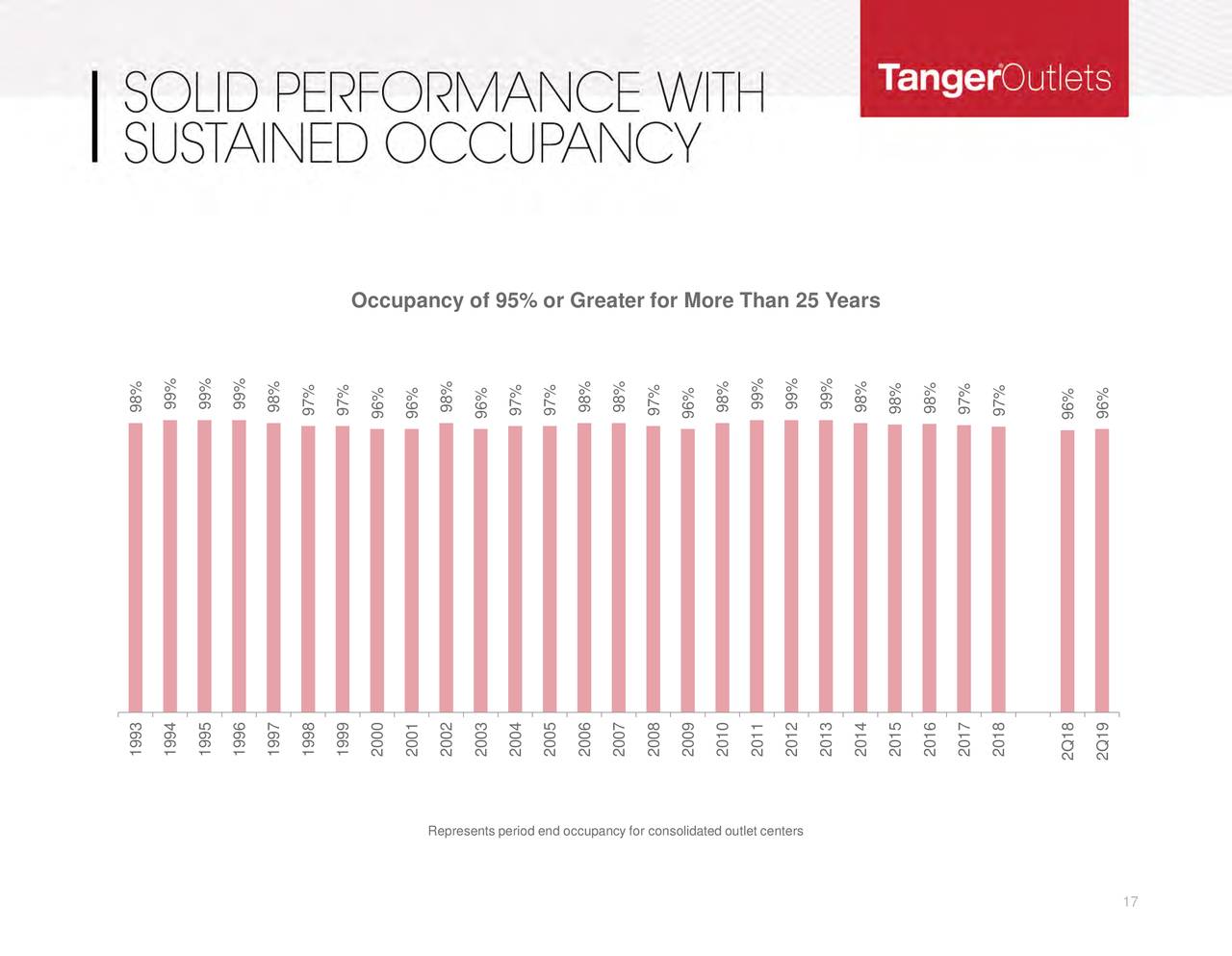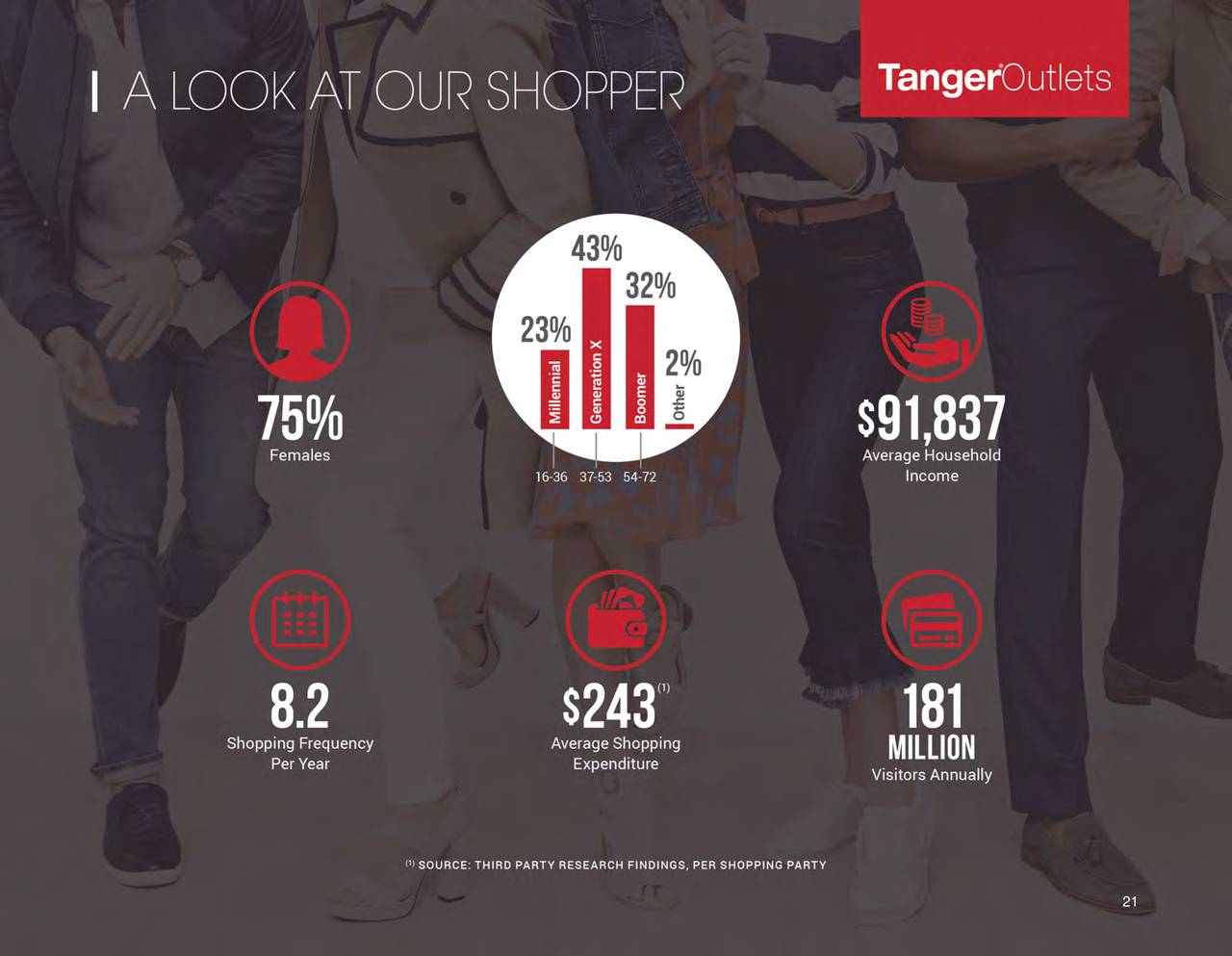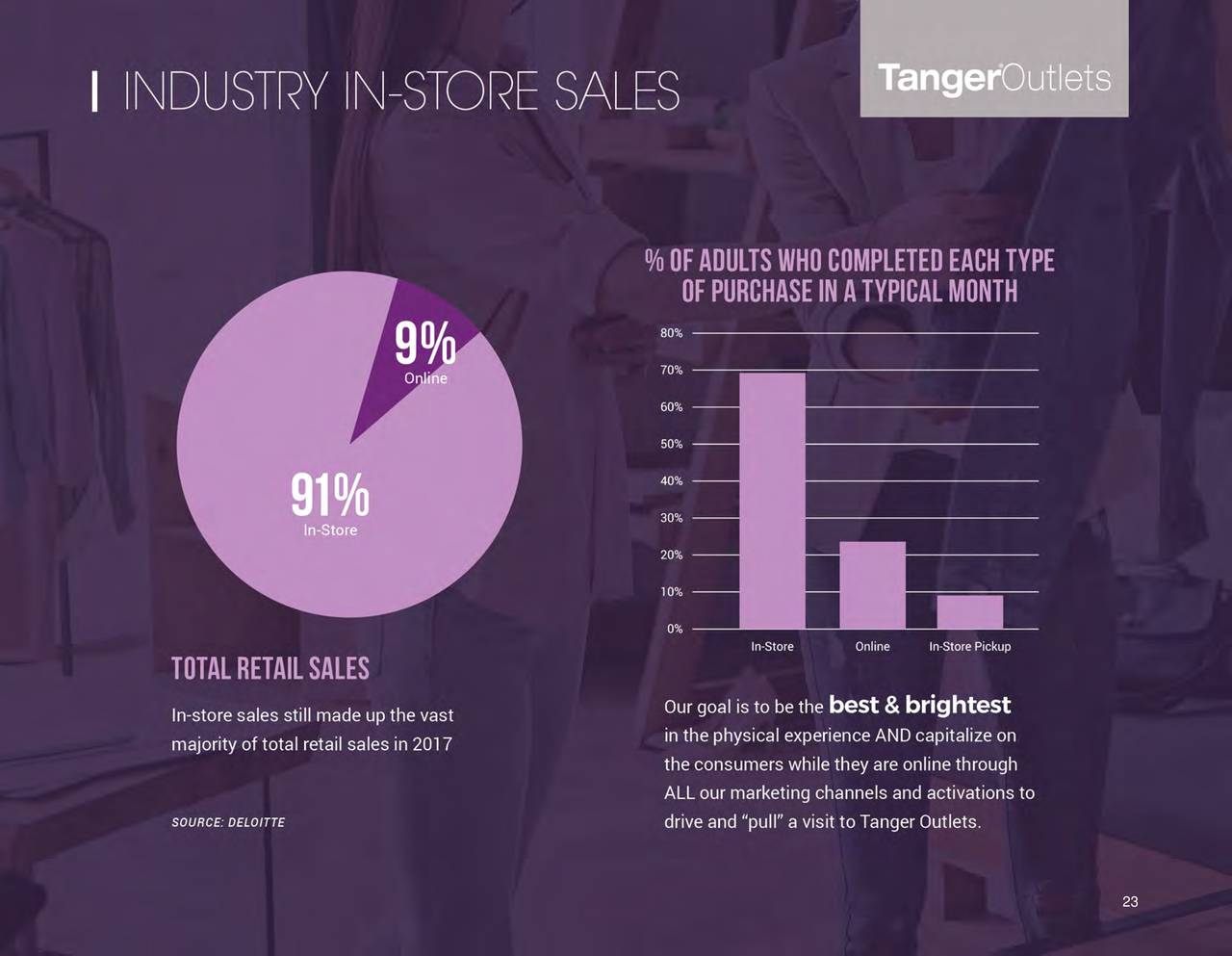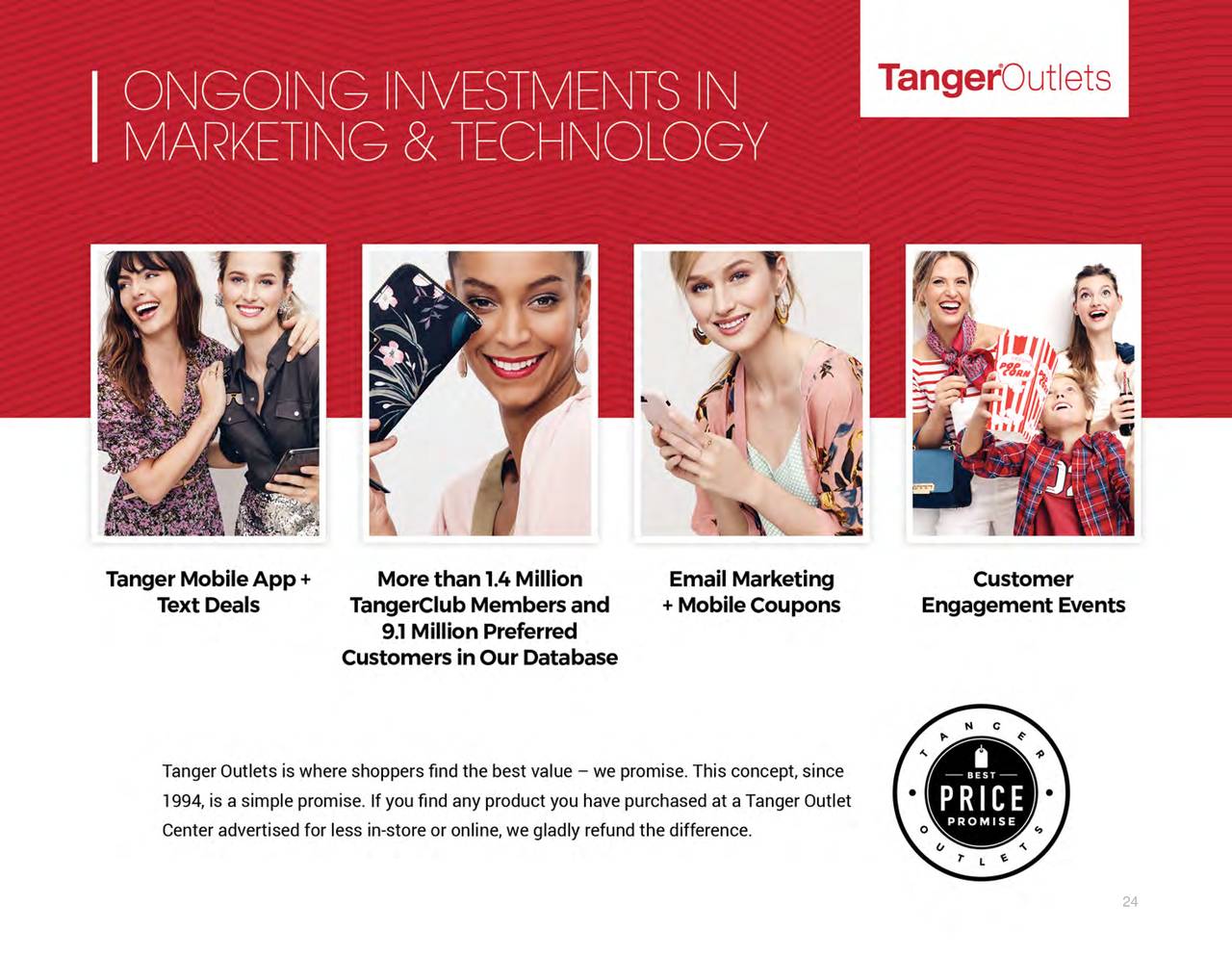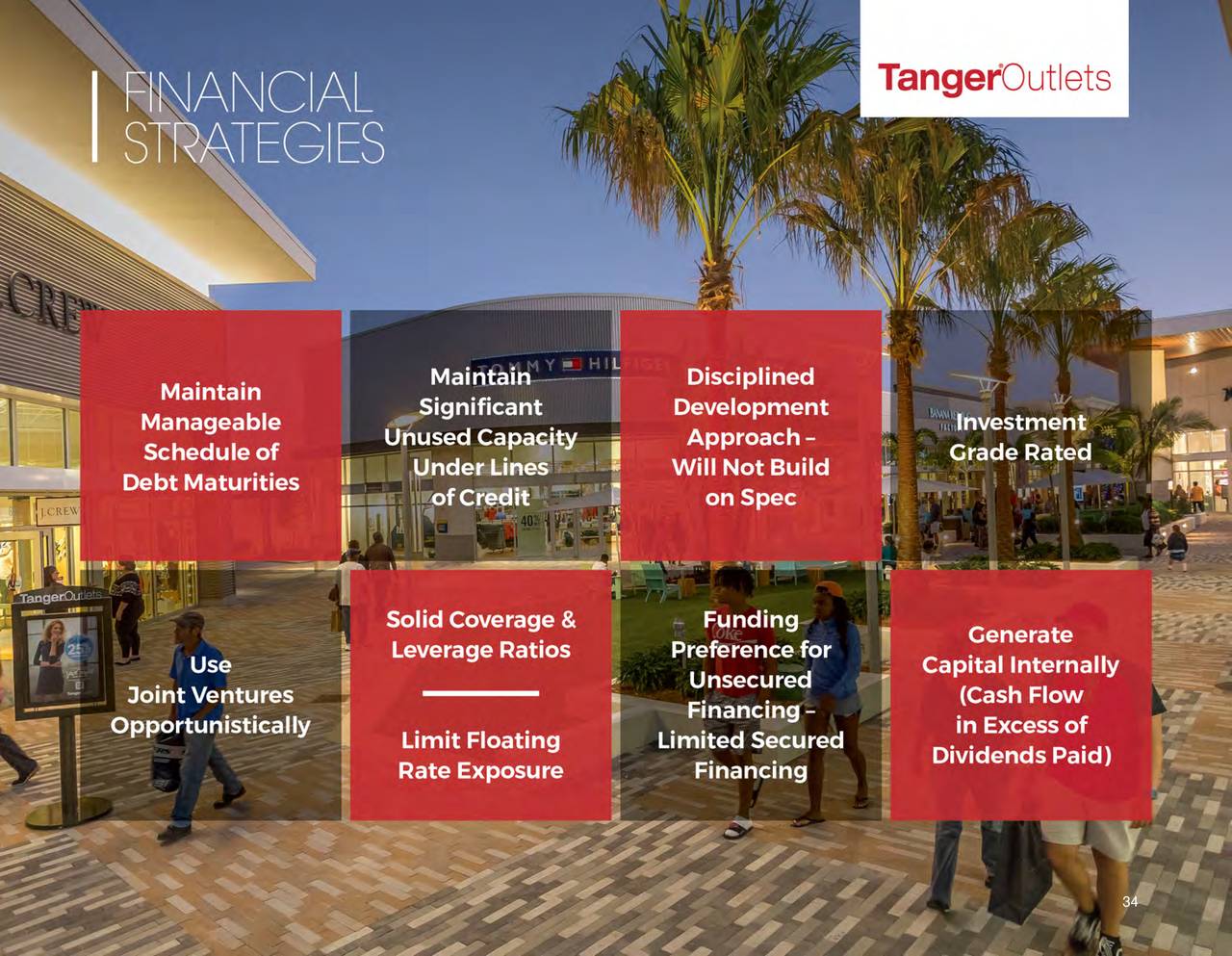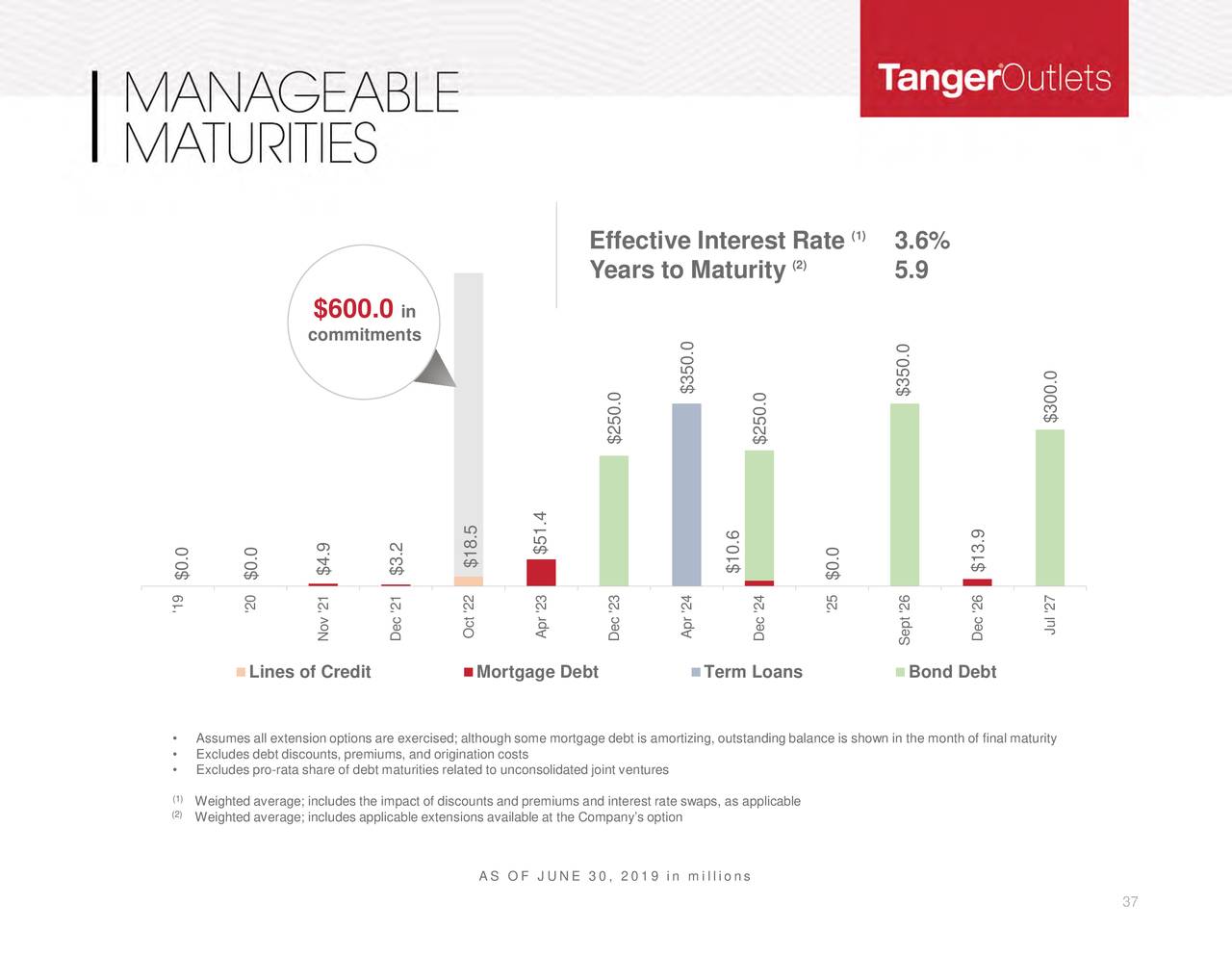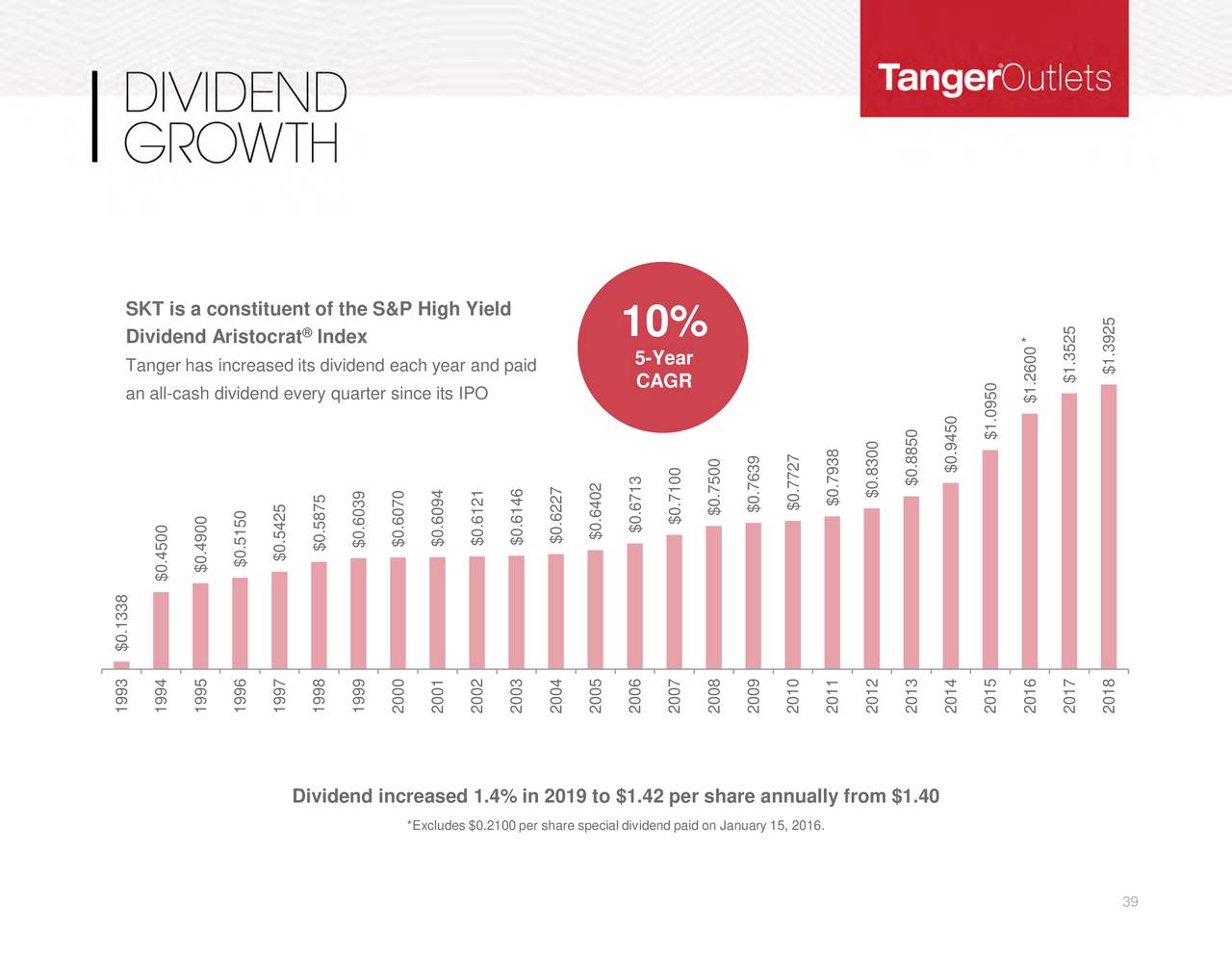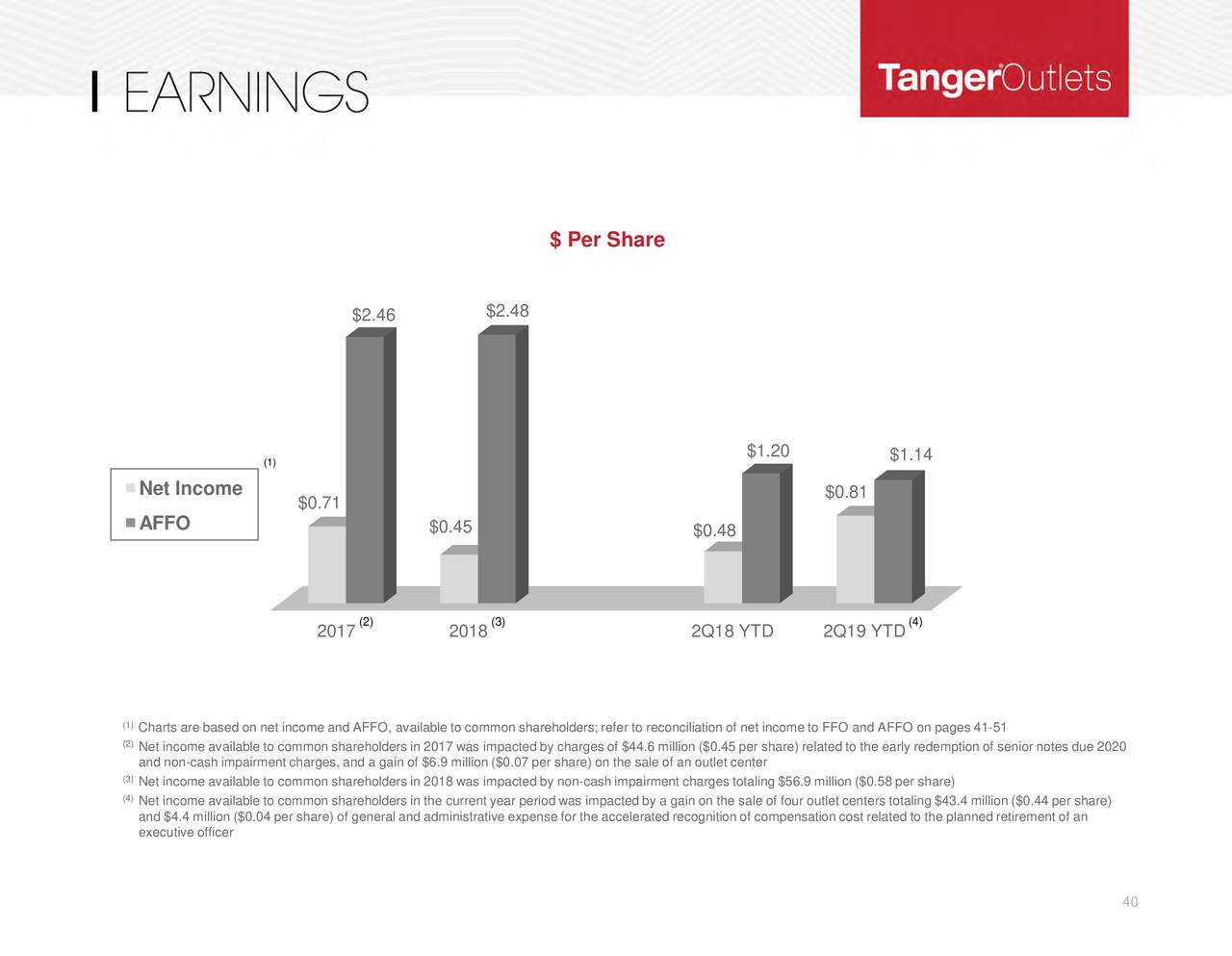 In the LTP, our last adjustment was:
SKT – I think they are very unfairly beaten down but it will be a long, slow recovery.

Let's buy back the 20 short Jan $20 calls for 0.10 and we can roll the 20 short Jan $22.50 puts at $6.80 ($13,600) to 40 of the Jan $17.50 puts at $2.40 ($9,600) for net $4,000

as we don't mind owning more this cheap and we did make $8,000 on the short calls and we sold the $22.50s for $5,400 so $13,400 in our pockets would pay for 20% of the assignment – if that happens so really our net on 4,000 more shares would be about $14 – that's what we're promising to do with this move. Meanwhile, they are paying a $1.42/share dividend (7/30 is the next ex-date).
That left us with 2,000 shares of the stock, naked, and the 40 short puts but we're still over the target so no changes.
In the OOP, we can now add 1,000 shares of SKT for $15.37 ($15,370) and sell 10 of the March $15 calls for $1.50 ($1,500) and sell 10 of the March $15 puts for $1.50 ($1,500) to net in for $12.37 ($12,370) and we'll catch the Aug dividend (0.38) and Nov (0.38) for another $760 which will drop our net to $11,610 and a nice $3,390 (29%) if called away over $15 in March but I'm sure we'll adjust so we can keep it.
SPWR so high we might have to close them. My note from the LTP review was:
SPWR – Miles over our target but only net $13,840 out of $20,000 potential so another $6,160 (44.5%) left to gain if they just hold $7 is way better than interest in the bank so something you may want to consider with cash that is just laying around (selling more aggressive puts, of course). Consider that if you have $200,000 in cash and you took $20,000 and put it in this trade, you'd get back $29,000 (if all goes well) in 18 months and that's 4.5% interest on your whole $200,000.
See how that works?