Archive for the 'Phil's Favorites' Category
by ilene - November 30th, 2015 2:00 am
Financial Markets and Economy

Here's your complete preview of this week's big market-moving events (Business Insider)
It's the first week of the last month of 2015, and that means there's a lot of economic data on deck.

First, we'll get finalized numbers on Thanksgiving weekend and Black Friday sales. Preliminary estimates from RetailNext and ShopperTrak show sales were down in the low single-digits.
Think of Debt as Pollution (Bloomberg View)
There are so many works on the global financial crisis by now that it's getting harder to justify any more, but Adair Turner's new book, "Between Debt and the Devil," is definitely worth your time. (Bloomberg View recently published two excerpts.)

Last week I praised John Kay's "Other People's Money." Turner takes a different approach, and the two complement each other very well. Kay, in effect, stands entirely outside the current system — asking the reader to think about the basic purposes of finance and what kind of arrangements might best meet those demands. Turner's method is more straightforward: He describes the current system and what's wrong with it.
Commodity prices and exchange rates (Econ Browser)
The dramatic decline in the prices of a number of commodities over the last 16 months must have a common factor. One variable that seems to be quite important is the exchange rate.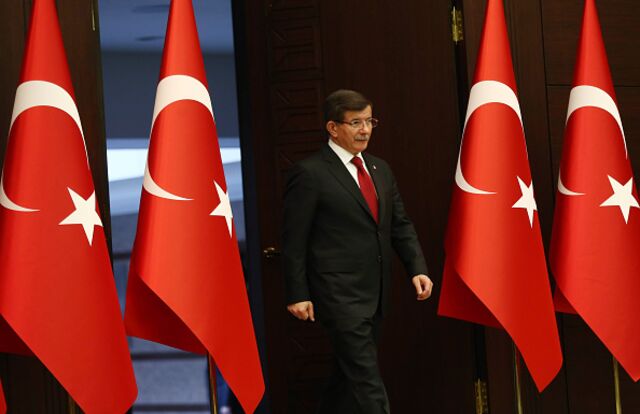 Turkey's Main Challenge Is 'Erdoganomics' (Bloomberg View)
On the day Turkey shot down a Russian jet this week, it also formed a new government. That went little noticed, given the frisson of a NATO-Russia clash, but it may be as important as any economic sanctions Russia might impose in retaliation for its loss.
Consulting & The Smart Money Herd Mentality (A Wealth of Common Sense)
Institutional investors are often referred to as the 'smart money' or 'sophisticated
…

by ilene - November 30th, 2015 1:21 am
Courtesy of Mish.
Drone delivery is coming, and faster than most think.
Time Magazine disagrees. Time proclaims Here's Why Drone Delivery Won't Be Reality Any Time Soon
Time notes the FAA will not have anything to do with autonomous deliveries other than line-of-sight, but I expect regulations will be worked out soon enough.
Countries like Canada and the UK are ahead of the US in addressing regulations, and history suggests that such pressure and demand from consumers is all it will take to get the US to catch up.
New Drone Prototype
Video of New Drone
Link if video does not play: Amazon Prime Air
30-Minute Deliveries
Please consider Amazon Unveils New Hybrid Drone Prototype to Make Deliveries Within 30 Minutes.
Amazon has unveiled a new hybrid delivery drone that can fly both vertically, as a helicopter capable of landing in customers' backyards, and horizontally like a conventional plane. The drone can travel up to 15 miles at high speed….
by ilene - November 29th, 2015 9:40 pm
Courtesy of Mish.
Presidential candidate Lindsey Graham and warmonger-in-chief John McCain both seek more US ground troops in Syria and Iraq. They want 20,000 more to be precise. Half of them would be advisers.
The Guardian reports, John McCain and Lindsey Graham call for 20,000 troops in Syria and Iraq.
Two senior senators called on Sunday for Washington to nearly triple military force levels in Iraq to 10,000 and send an equal number of troops to Syria as part of a multinational ground force to counter Islamic State in both countries.

McCain, chairman of the Senate armed services committee, recently proposed intervention in Syria by a European and Arab ground force backed by 10,000 US military advisers and trainers.

On Sunday, he and Graham told reporters during a visit to Baghdad that US personnel could provide logistical and intelligence support to a proposed 100,000-strong force from Sunni Arab countries like Egypt, Turkey and Saudi Arabia. Graham said special forces would also be included.

US counter-terrorism experts have warned that deploying ground troops risks backfiring by feeding Isis's apocalyptic narrative that it is defending Islam against an assault by the west and its authoritarian Arab allies.

McCain said it would be possible but not easy to rally Arab allies to contribute to the proposed ground force in Syria.

The senators said removing Assad, who is backed by Russia and Iran, was key to getting Arab Sunni states to back the proposed ground force.
Out of Their Minds
Both Senators are clearly out of their minds.
10,000 advisers out of 20,000 US troops? In a proposed 100,000 multinational force? Do we really need 1 adviser for every US soldier? Do we need 1 adviser for every 10 troops overall? Is it remotely possible for a coalition of the willing to agree to send 100,000 troops to Iraq and Syria?
And by what right does the US get to decide who or should not rule Syria? Didn't the US make a complete mess in Iraq and Libya with nation building?
And wouldn't taking out Assad risk a major confrontation with Russia? Or is that precisely what they hope?…
by ilene - November 29th, 2015 8:21 pm
Courtesy of John Rubino
Think of "market internals" as the blood pressure and insulin levels of the financial world. They operate below the surface, frequently unnoticed, but over time they have a big say in the health of the patient.
And right now they're pointing to a heart attack.
Let's start with junk bonds. These are loans to financially and/or operationally-weak companies that because of their weakness have to pay up to borrow. Such bonds have a risk/return profile that's more akin to equities than to, say Treasury bonds, and they trade accordingly, rising and falling on the likelihood of default rather than their relative yield.
Recession means higher default rates for weak borrowers, so when the economy is slowing down or otherwise hitting a rough patch, the junk bond market is often where it registers first. Lately, junk has been tanking relative to stocks
Chart created by Hussman Funds:
Another widely-followed internal is the relationship between large-cap (i.e., relatively safe) stocks and riskier small caps. When large caps outperform small caps, it's frequently a sign that the broader economy is weakening. Since September, that's been happening too:
In general, when market leadership gets extremely narrow — that is, when only a few things are going up and everything else is either flat or falling — trouble ensues. During the late 1990s tech stock mania, for instance, the global economy ended up being supported by the US, whose economy was supported mostly by the NASDAQ, which was supported by just a handful of high-flying tech stocks. When those stocks finally cracked, they took the whole world down with them.
Now something similar is happening, thanks in large part to this cycle's dominant tech firms, especially Apple. From CNBC:
The S&P 500's profit margin growth over the past five years has been driven largely by tech, and one name in particular: Apple. Unfortunately for the market and for Apple, the days of exceptional expansion may be over.

That's according to David Kostin of Goldman Sachs, who wrote in a note Monday
…

by ilene - November 29th, 2015 12:42 pm
Courtesy of ZeroHedge. View original post here.
As we pointed out a week ago, even before the downing of the Russian jet by a Turkish F-16, the most important question that nobody had asked about ISIS is where is the funding for the terrorist organization coming from, and more importantly, since everyone tacitly knows where said funding is coming from (as we have revealed in an ongoing series of posts "Meet The Man Who Funds ISIS: Bilal Erdogan, The Son Of Turkey's President", "How Turkey Exports ISIS Oil To The World: The Scientific Evidence" and "ISIS Oil Trade Full Frontal: "Raqqa's Rockefellers", Bilal Erdogan, KRG Crude, And The Israel Connection") few on the US-led Western Alliance have done anything to stop the hundreds of millions in oil sale proceeds from funding the world's best organized terrorist group.
We concluded by asking "how long until someone finally asks the all important question regarding the Islamic State: who is the commodity trader breaching every known law of funding terrorism when buying ISIS crude, almost certainly with the tacit approval by various "western alliance" governments, and why is it that these governments have allowed the middleman to continue funding ISIS for as long as it has?"
To be sure, the only party that actually did something to halt ISIS' oil infrastructure was Russia, whose bombing raids of Islamic State oil routes may not only have contributed to the fatal attack by Turkey of the Russian Su-24 (as the curtailment of ISIS' oil flows led to a big hit in the funds collected by the biggest middleman in the region, Turkey, its president and his son, Bilal not to mention Israel which may have been actively buying ISIS oil over the past year) but prompted questions why the bombing campaign by the US-led alliance had been so woefully incapable of hitting ISIS where it truly hurts: its funding.
This past week, someone finally came up with a "reason" why the Obama administration had been so impotent at denting the Islamic State's well-greased oil machine. In an interview on PBS' Charlie Rose on Tuesday, Rose pointed out that before the terrorist attacks in Paris, the U.S. had not bombed ISIS-controlled oil tankers, to which the former CIA deputy…

by ilene - November 29th, 2015 11:36 am
Courtesy of Mish.
In contrast to the absurd Keynesian position that refugees will pay for themselves via higher growth rates, German economist Bernd Raffelhüschen estimates that over the long haul Refugees Will Cost Germany €900 brillion.
Via translation … Bernd Raffelhüschen, director of the Research Center for Generational Contracts totals the cost of all government spending on refugees, including social insurance, over the life of a refugee.
At his Market Economy Foundation presentation, Raffelhüschen stated that "even with an integration of migrants into the labor market within six years, administrative fees in the long term will cost 900 billion euros."
The article did not say the number of migrants on which the number was based, or whether the influx would continue and at what pace.
If one assumes 4 million total refugees, then each refugee would cost €225,000. Spread out over 30 years, the cost would be €7,500 per year.
I am not sure I buy the notion the cost will be that much "even with an integration of migrants into the labor market within six years". Then again, I am quite confident a big percentage of the migrants will not be in the labor force within six years.
If Angela Merkel does not like Raffelhüschen's numbers, then she should publish her own. Of course politicians never want to put a realistic price tag on their pet projects.
Mike "Mish" Shedlock
by ilene - November 29th, 2015 9:32 am
Courtesy of ZeroHedge. View original post here.
"Effectively, we have been financially discriminated against for a long time. By early 2014, when we did not receive the budget, we decided we need to start thinking about independent oil sales" — Ashti Hawrami, Kurdistan's minister for natural resources
In June of 2014, the SCF Altai (an oil tanker) arrived at Ashkelon port. Hours later, the first shipment of Kurdish pipeline oil was being unloaded in Israel. "Securing the first sale of oil from its independent pipeline is crucial for the Kurdish Regional Government (KRG) as it seeks greater financial independence from war-torn Iraq," Reuters noted at the time, adding that "the new export route to the Turkish port of Ceyhan, designed to bypass Baghdad's federal pipeline system, has created a bitter dispute over oil sale rights between the central government and the Kurds."
A week earlier, the SCF Altai received the Kurdish oil in a ship-to-ship transfer from the The United Emblem off the coast of Malta. The United Emblem loaded the crude at Ceyhan where a pipeline connects the Turkish port to Kurdistan.
The Kurds' move to sell crude independent of Baghdad stems from a long-running budget dispute. Without delving too far into the details, Erbil is entitled to 17% of Iraqi oil revenue and in return, the KRG is supposed to transfer some 550,000 bpd to SOMO (Iraq's state-run oil company). Almost immediately after the deal was struck late last year, Baghdad claimed the Kurds weren't keeping up their end of the bargain and so, only a fraction of the allocated budget was sent to Erbil during the first five months of the year.
This was simply a continuation of a protracted disagreement between Erbil and Baghdad over how much of the state's crude revenue should flow to the KRG. For its part, Iraq has threatened to sue anyone that buys independently produced Kurdish oil. For instance, when The United Kalavrvta – which left Ceyhan last June – prepared to dock in Galveston, Texas a month later, a SOMO official told Reuters that Iraq's foreign legal team was "watching closely the movement of the vessel and [was] ready to target any potential buyer regardless of their nationality."
You get the idea. Erbil wants a bigger piece of the pie,…

by ilene - November 28th, 2015 7:15 pm
Courtesy Jim Quinn of The Burning Platform
I wrote the first three parts of this article back in September and planned to finish it in early October, but life intervened and truthfully I don't think I was ready to confront how bad things will likely get as this Fourth Turning moves into the violent, chaotic war stage just over the horizon.
The developments in the Middle East, Europe, U.S., China and across the globe in the last months have confirmed my belief war drums are beating louder, global war beckons, and much bloodshed will be the result. Fourth Turnings proceed at their own pace within the 20 to 25 year crisis framework, but there is one guarantee – they never de-intensify as they progress. Just as Winter gets colder, stormier and more bitter as you proceed from December through February, Fourth Turnings get nastier, grimmer, more perilous, with our way of life hanging in the balance.
In Part 1 of this article I discussed the catalyst spark which ignited this Fourth Turning and the seemingly delayed regeneracy. In Part 2 I pondered possible Grey Champion prophet generation leaders who could arise during the regeneracy. In Part 3 I focused on the economic channel of distress which is likely to be the primary driving force in the next phase of this Crisis. In Part 4 I will assess the social and cultural channels of distress dividing the nation, Part 5 the technological, ecological, political, military channels of distress likely to burst forth with the molten ingredients of this Fourth Turning, and finally in Part 6 our rendezvous with destiny, with potential climaxes to this Winter of our discontent.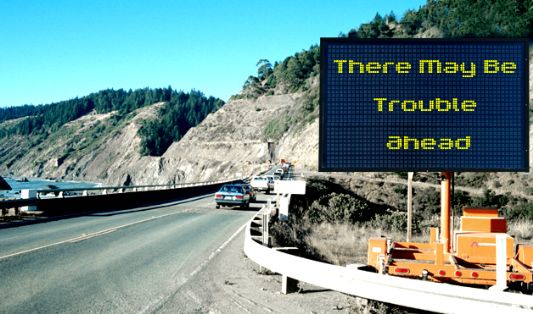 The road ahead will be distressful for everyone living in the U.S., as we experience the horrors of war, economic collapse, civil chaos, political upheaval, and the tearing of society's social fabric. The pain and suffering being experienced across the globe today will not bypass the people of the United States. Winter has arrived and lethal storms are gathering in the distance. Don't think you can escape. You can prepare, but this Crisis will reshape our society for better or worse, and you cannot sidestep the consequences or cruel environment we must survive.
"Reflect on what happens when a terrible winter blizzard…

by ilene - November 28th, 2015 6:19 pm
Courtesy of Mish.
French Regional Elections are coming up on December 6 and December 13.
At stake are the presidencies of the 18 Regions of France. 12 Regions are on continental France, plus Corsica and 5 more overseas.
The regions do not have legislative autonomy, but they do manage sizable budgets. And the regional elections are often taken as a mid-term opinion poll.
National Front Ahead in Polls
European polls are frequently inaccurate, but as it stands, the center is being squeezed by Marine Le Pen's Eurosceptic and anti-immigration National Front party (FN) on the right, and on the other side by the radical left.
Via translation, 20 Minutes reports National Front Ahead in Regional Election Polls.
According to an exclusive survey by Harris Interactive for 20 Minutes, less than one in two French (43%) claiming to vote in the 1st round believes that the attacks will play their choice. And only one in four surveyed believes this will play "a lot" (26%). "There is not today, when questioned French, immediate relationship between this situation of tension and electoral behavior," said Jean-Daniel Levy, director of the department "Politics and Opinion" Harris Interactive.
According to the survey, the National Front collects 27% of voting intentions ahead of the radical socialist Left Party-Party with (26%),and Republicans-UDI-MoDem (25%). Then come the lists of Europe-Ecology-The Greens (7%) left the Communist Party-Front (5%) tied with sovereignist party France Arise.
"At present, the situation appears favorable to the National Front and the left. The FN obtained the highest percentage of the vote in a poll for regional. As for the left, it is admittedly scattered, but it has a certain mobilization, "said Jean-Daniel Levy. For the united right in the center, the situation seems more complicated inversely. "It now seems squeezed between FN and formations of the left," says pollster.
Finally, the assumption that a regional council is directed by a majority FN is considered "least desirable" by the French. The situation seems paradoxical while the FN has the highest rate of voting intention.
Center-Right Squeezed
The center appears to be squeezed between the far left and the Eurosceptic National Front. But I don't understand the wording "only one in four surveyed believes terrorism will play a lot". 26% seems like
…

by ilene - November 28th, 2015 2:45 pm
Courtesy of Dana Lyons
After failed breakouts earlier in the year, the charts of the Asian Tiger Cub markets suggest more trouble may lie ahead.
We've mentioned several times how price action often times can "predict" the news. That is, the chart of a particular security, index or market may suggest a likely path for prices – bullish or bearish – long before any news comes out and is assigned as the ex post facto cause of the move. Therefore, scanning the charts of various markets can, at times, give us a head's up on a potential source of positive or negative "news" before the market hits the mainstream radar. Such may be the case currently in the Asian Tiger Cub markets – in a negative way.
In August, we revealed the extensive damage being done in the stock markets of the Asian "Tiger Cubs", i.e., Indonesia, Malaysia, the Philippines and Thailand. That wasn't the case earlier in the year as we indicated in that post:
We posted several pieces early in the year on the various emerging markets…as they began the year in promising fashion. While Malaysia was the laggard of the group, Indonesia and the Philippines experienced nice looking breakouts while Thailand appeared poised to do the same. We even suggested that they looked to be in the running early on for "stock market of the year".
In that August post, introduced the Asian Tiger Cub Composite, an equal-weight composite of the 4 markets. We wrote:
Similar to its components, the Composite started the year out strongly. In late January, the Composite broke above its previous high closing levels from 2013 and 2014 and into all-time high territory. While the breakout looked promising, it did not stick. After reaching its peak in early April, the Composite failed to hold above the previous highs. Recently, it has accelerated its move to the downside. As of today, the Composite is down about 15% from its April highs and sitting at an 18-month low.
We did note that the individual country markets were approaching longer-term potential support areas that could produce a bounce. Indeed the markets bounced soon afterward.
As it is often said (including,…