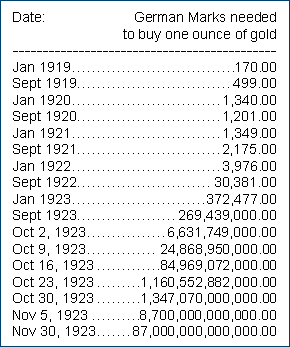 Good morning Global Markets!
It's a fine day to be a bull with Asia staging a brisk recovery and Europe getting quickly back in gear. MMM and AAPL gave mighty fine reports and are lifting the Dow and the Nasdaq in the pre-markets. Apple's profits jumped 88% – take that Google! $56Bn MMM made an extra $500M and, although it was mostly from the sale of one of their divisions, that's one of the ways global corps routinely make money so we don't really discount those gains.
The WSJ is finally catching up to what we were talking about for the past 3 months – the disconnect between the market and the economy so it must be time for me to move on before they realize 50% of this "rally" is due to the dollar's decline. Remember, 40% of the S&P 500's revenues come from overseas and we pay our service sector in declining US dollars and collect rising foreign currencies, it's a great scam while it lasts. We buy cheap goods from manufacturers who have to pay their own laborers the good stuff while we run the printing presses day and night in exchange for their hard goods – what can possibly go wrong?
I post charts like the one above to remind my readers that we need to take this rally with a huge grain of salt, even as we pursue my weekend plan to "go with the flow." A lot of the worst is already priced in but if we can move through the trough in construction and home sales without too much damage (as Europe did last year), then we may be able to keep at least a junior membership in the World Market Rally.
Asia was the life of the party today with the Nikkei (we picked up the EWJ May $14s for .60 on Monday) adding another 200 points and the Hang Seng chipping in for 130. India took a pause today but held positive at 11 after a week of leadership. The key to investing in Asia is just pick the stocks with the obvious names: China Molybdenum gained 68% in their IPO and the Industrial and Commercial Bank of China continues to fly. Gee, who'd have thought those guys would catch on. I'm waiting for the IPO of All the Tea in China, Inc. as I've heard it's quite a lot!
Another "Duh" investment, Nintendo, made $1.47Bn for the quarter (up 77%) as Wii sales (335K) embarrass both MSFT XBox (228K) and Sony PS3 (127K). Despite the setback SNE continues to hold strong and MSFT is on our watch list as we expect a break over $30 along with an S&P breakout at 1,500. The MSFT July $30s are just .72 and make a nice earnings play but we're really hoping for a miss this Q so we have a chance to go long and deep on this stock!
There's a book's worth of things going on in Asia that are very important; Nissan is awful (explains why they were willing to talk to GM), MER is making a $2.9Bn move in Japan, the aforementioned Industrial and Commercial Bank of China made $2.4Bn (up 52%) and Sharp jumped 15% to record profits. We're going to wait for a move in our CC leaps but I'm close to issuing a BUYBUYBUY on BBY at this point!
European stocks hit a new 6.5-year high as their earnings start to pour in with nice results. The battle over ABN is lifting all financials and NYX/Euronext had fantastic numbers (and congrats to our guys for buying on that dip!). ERIC has a 27% gain in revenues, which wasn't good enough to give them a new ATH but bodes well for our MOT, TXN and Semi plays. IGW July $70s are $1.15 and I like accumulating these as we can always sell May $65s if the momentum fades.
At home it's APPL day but XOM pulled out another beat as that 40% refining mark-up they charge you at the pump made up for a downturn in the price of the crude they sell to themselves. I said yesterday that at these levels I would be thrilled to just hold half of yesterday's gains today but now we may get to see the S&P take a run at 1,500 – a very significant break-out!
| | | | | | | |
| --- | --- | --- | --- | --- | --- | --- |
| | | Day's | Must | Comfort | Break | Next |
| Index | Current | Move | Hold | Zone | Out | Goal |
| Dow | 13,089 | 135 | 12,468 | 12,600 | 13,000 | 13,500 |
| Transports | 2,959 | 70 | 2,825 | 2,900 | 3,000 | 3,250 |
| S&P | 1,495 | 15 | 1,430 | 1,460 | 1,500 | 1,550 |
| NYSE | 9,746 | 98 | 9,218 | 9,465 | 9,600 | 10,000 |
| Nasdaq | 2,547 | 23 | 2,454 | 2,500 | 2,600 | 2,750 |
| SOX | 502 | 3 | 477 | 490 | 500 | 560 |
| Russell | 832 | 5 | 803 | 820 | 850 | 900 |
| Hang Seng | 20,667 | 130 | 20,200 | 20,600 | 21,000 | 22,000 |
| Nikkei | 17,429 | 193 | 17,400 | 17,500 | 18,300 | 18,500 |
| BSE (India) | 14,228 | 11 | 13,200 | 14,000 | 14,725 | 15,000 |
| DAX | 7,401 | 58 | 6,900 | 7,000 | 7,400 | 8,000 |
| CAC 40 | 5,973 | 26 | 5,650 | 5,800 | 6,000 | 7,000 |
| FTSE | 6,505 | 43 | 6,325 | 6,450 | 6,600 | 7,000 |
Wow – what a tremendous move on our chart! Compare this to where we were just Monday morning and you'll see what a freight train this market is…
Gold is doing an early fade on the threat of a peaceful settlement in Iran as European negotiators have been making great progress since sending our guys home. They are moving ahead despite the objections of the US, Britain and France but Javier Solana, the EU's top foreign policy official has the backing of Russia, China and Germany and is working through a settlement and is "expected to brief U.S. Secretary of State Condoleezza Rice next week, when he attends an EU-U.S. summit in Washington." In other words, he won't go out of his way but while he's in town he will tell us what they decide to do. Welcome to the Second World America – next stop, Third World!
This should put a damper on XOM's profit celebration as oil prices pull back and is perfect for our spread play as we will now have the opportunity to sell puts and calls against, we'll be watching them as well as our SU puts, which I still have faith in as they have all of XOM's weaknesses and none of their strengths.
Zman made the most amazing call on NFX the other day and congrats to our members who took him up on it! He's got an update today (conference day). Last week's TK calls came off the table up 170% and today we'll be keeping our eye on nat gas as it's inventory day in that market. Z's HK pick is now at the critical $15 mark and I think they will pop it big time so let's set stops on our current $15s and look to move to June on any dips.
Over at Wang's World the chart of the day is GOOG as HappyTrading makes a bold $485 target that we'll be watching this morning for an opportunity to line up some new trades. Did I forget to mention the dollar? Perhaps it's because I now keep all my money in Yen…
Do you know someone who would benefit from this information? We can send your friend a strictly confidential, one-time email telling them about this information. Your privacy and your friend's privacy is your business... no spam!
Click here and tell a friend!