We had a fantastic May and made a lot of good picks and had tremendous returns on our members site.
We closed 263 positions during the month with a 186% average gain and a gain on capital of 299% – that's what we call a great month!
Our members already know what a great job we do and support the site. Now I would like to ask those of you who read us for free to do me a favor: This site is supported by advertising and advertising is supported by people like you coming to www.philstockworld.com and reading our site or signing up for the FREE EMail Subscription through FeedBurner, at the top right-hand corner of the free site. Those of you who do subscribe already know that we never give out your names or Emails to anyone and we don't even ask you to join – I'm not asking you to join now – what I am asking for is for you to help us move this site up to the next level.
We will be closing to new subscribers shortly for the summer as we revamp the site, add some features and launch our first paid newsletter service. Those of you who are FeedBurner subscribers will get a mailing when we reopen the site, as memberships will be limited, and will get an opportunity to receive the newsletter at a discount. Right now though, I'm asking for your help in bringing some more people over to the free site so, if you enjoy reading my daily commentary and find the information useful, please do me the small favor of sending this invitation to subscribe along to 5 friends or family members (hopefully not mutually exclusive!) who you think would find this useful as well.
Free Email Subscription!

That's it, that's all I'm asking you to do in exchange for all this free content! Please though, 5 people. We want to get to a level of audience where we can negotiate our own ad rates and that's what it will take.
For those of you who are more ambitious, we are going to have a contest. The top 25 people who get the most new subscribers (minimum 20) to sign up for our TOTALLY FREE FeedBurner Service will get a free summer membership (July, August, September) at Phil's Stock World - a $249 value! Subscriptions must be entered by June 21st and not be cancelled as of June 30th. The only way we will know the subscribers come from you is for you to tell us, so anytime you get 10 or more friends to subscribe, you can send a note to admin@philstockworld.com and let us know which subscriptions (by Email addresses) you are responsible for. You must keep your own totals and submit the final tally by June 21st. We are doing this so people won't spam names or annoy people who don't want the mail as I'm looking for new readers, not an angry public!
Anyone who gets a complaint from someone who did not want to be signed up will be disqualified from the contest. The top winner will get an entire free year's subscription (subject to normal membership terms) and three runners up will get the October, Novermber, December quarter as well. This contest is open to members as well and, if it goes well, we'll do another one when we launch the new site.
Aside from my very witty daily commentary why would anyone want to subscribe to our free service? I'm so glad you asked! Let's do a little review of what we provided over the past 31 days and see if it was worth reading:
April 30th (it was Monday so I'm counting it for neatness): Picked IBM Jan $110s at $7.70, now $11 (up 43%). Even if you weren't a member and didn't take advantage of the spread, that's a pretty good profit! I noted ISE's rise and commented: "This should throw our ICE's back in play (plenty of room on those) and also means we need to get out of our CME puts, just to be safe! NYX may make a nice mo play this morning, remind me in comments…" ICE is up $20 since that comment but members got out at $150+ last week with some huge winners (we had 7 ICE calls in May).
May 1st: "The dollar seems to be consolidating for another move down so let's keep an eye on gold. We will get some reports from miners this week and I'm looking at ABX (5/2) for a beat and the Jan $30s for $1.75 seem attractive despite the early panic." The Jan $30s are now worth $2.55 (up 46%).
May 2nd: "Today's market goose will be provided by Monday's intra-day spread candidate, MA, where we picked up the June $120s for $2.50 but we'll be regretting the June $110 puts at $2.90 as they had HUGE (+70%) numbers, beating estimates by 36%. After consolidating at $110 since November it will be interesting to see where this one ends up. If the American consumer is truly dead, they must have on-line shopping in the casket!" The MA June $120s are now $30.90 (up 1,136%), nicely making up for the dead puts. Even if you missed the member entry, the calls opened on the second at $7.50, just $3.10 more than we paid for our combo play. Happy Trading and I also called a possible bottom on Google at $469, just a tad early.
May 3rd: "INTC should give tech a good boost at the open with analyst day already off to a very positive start and expectations for the year being raised. I don't know why I have no INTC in my folder so I'm back in the Jun $22.50s at .50 (maybe a bit more at the open)." These came in at .40 and peaked out at .90 but we got out on the 23rd with a double.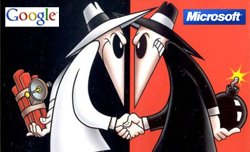 May 4th: "I may have been a week early with my EWJ call last week but no harm done so far and the Sept $15s at .45 (now .47) are a nice way to play if we assume Japan has some catching up to do on Monday. This position will be good protection in case our FXI caller (who we are rolling today) goes too far into the money." Those calls shot up to .60 the next week (up 33%). We also picked CHK $35 puts but I didn't specify an entry so I won't count it, even though it was spot on, with the stock dropping $1.40 in the next 5 sessions. Thursday was also the day the Yahoo/Microsoft rumor hit and you can check out that day for the Yahoo picks we had.
May 6th (weekly wrap-up): "My glass half full scenario we've been pursuing is that this means the S&P still has a tremendous amount of catching up to do, but a pessimist may say US stocks have not been such a hot investment over the past 7 years and we are still a long way from proving the absolute value of equity investing. I will feel much better after a correction but, until then, I will probably end every good week still worried about the week ahead as I can only manage to go with the flow so far without feeling the need to grab a life preserver. One market positive I see is that a lot of people are still worried about the market so I wouldn't classify the exuberance as irrational just yet (only for certain sectors)."
May 7th: Sometimes the winning move is not to play and I had called for a 50% cash out the week before as we repositioned for an expected consolidation. My comment that morning was: "I'm going to be looking around trying to get my bearings today and I wouldn't be surprised if that's what a lot of traders are doing." I commented that we should get out of TASR below $10 and back in after the sell-off and also reminded people our CCJ Jan '08 $60s were looking good.
May 9th (I don't make free picks every day) I was concerned about the markets and didn't like RTP's run-up: "I don't like the fact that most of our big gains are just based on M&A mania, now coupled with the commodity bubble to bring us amazing moves in companies like RTP, which gained $11Bn in market cap on the rumor that BHP will buy them to create a $250Bn mining operation. The fact that RTP denies getting a $100Bn plus offer to buy the company for 3 times it's 2005 value didn't dissuade 400,000 shares from changing hands at close to $300 per share."
May 10th: "Criminal Narrators Boosting Crude have now sunk to new lows by promoting a ridiculous segment where they are featuring a woman who claims that she broke a florescent light bulb and the mercury inside it required a hazmat team to clean it up costing her "thousands of dollars" in damage. Could the fact that their parent company is the World's largest seller of old-fashioned, energy inefficient filament light bulbs have anything to do with it? This is being coordinated with a PR campaign to slow the spread of these light bulbs as Congress is considering requiring them. All this safety nonsense may be a nice boost for my pals at OLED (currently $5.18) as their diodes will soon provide another energy-efficient light source in the near future. I like owning this stock and selling the June $5s for .75 as I consider it a great long-haul investment but if someone wants to pay me over 10% for holding it for a month, I have no problem with that either!" OLED closed this week at $6.10 (up 18%) and the June $5s are at $1.20 (up 60%) for a net gain of just .47 so far but we can roll the caller to the June $7.50s for .50 to fill the premium gap or just take out 10% and go home.
In the wrap-up of May 10th we were very glad we sat out the markets for most of the week as the S&P dropped 1.4% on the day but we were even more glad that we had picked up the AMGN June $57.50 puts during the day (sorry, members only!). My comment that evening was: "The market was so bad today that Apple almost went down. At noon we decided to cover the Long-Term virtual portfolio with some quick sells and by 1:15 we moved the STP around as well but we had a great finish catching the AMGN move right at 3:07 where my brilliant quick analysis was: "AMGN – something bad! $60 puts for $1.40 as mo play XXX" Hey they can't all be thesis papers… "
Once we had the sell-off I was much happier and we turned a little bit more bullish at the end of a down day:
"Today the S&P lost 1.4% of it's 6.6% advance for the year and this was the Dow's third 100-point plus drop since this rally began on Mach 13th.
| | | | | | | |
| --- | --- | --- | --- | --- | --- | --- |
| | | Day's | Must | Comfort | Break | Next |
| Index | Current | Move | Hold | Zone | Out | Goal |
| Dow | 13,215 | -147 | 12,468 | 12,600 | 13,000 | 13,500 |
| Transports | 2,859 | -50 | 2,825 | 2,900 | 3,000 | 3,250 |
| S&P | 1,491 | -21 | 1,430 | 1,460 | 1,500 | 1,550 |
| NYSE | 9,669 | -158 | 9,218 | 9,465 | 9,600 | 10,000 |
| Nasdaq | 2,533 | -42 | 2,454 | 2,500 | 2,600 | 2,750 |
| SOX | 498 | -10 | 477 | 490 | 500 | 560 |
| Russell | 818 | -16 | 803 | 820 | 850 | 900 |
"After all that we only added 2 red boxes (the Nasdaq and the S&P) and ran into danger on the Russell and the SOX but, obviously, nothing a good day can't reverse so tomorrow and, more importantly, Monday will be key to determining our true direction. I was disappointed that the Transports and the Nasdaq fell so hard as we were looking to them for some leadership but the sell programs took everything down today with few exceptions."
May 11th: "This is no time to be a stock picker, this is the time to be a trend spotter. We have our Nasdaq calls as a general call on the markets but it's a long way to go before we are "back on track" for the week. Happy Trading has several market watching charts up this morning over in Wang's World but I placed my bet on the Nasdaq (if anything is going to recover at all):"
May 14th – Another cautious week despite the nice bounce on Friday and my macro call was: "13,500 is literally just 2 good days away for the Dow but it's not going to get there without the transports. Hopefully the Russell can bring up the rear and we still need India to stop being a drag on the Asian markets. London will be the one to watch in the Euro zone as they bounce between 6,450 and 6,600 after a rate hike and Blaire's resignation. Gold will struggle with $670 this week and will give us an early indication of a dollar bounce so we'll watch that and watch the dollar at 82.50 as a break above there will cause all sorts of covering."
The Monday wrap-up is worth checking out if you want to know the context of this commentary:
"I almost fell off my chair when the President said "Over the past six years, my administration has provided more than $12 billion for research into alternative sources of energy." Wow, $2Bn a year?"
"Another man with a plan is Rupert Murdoch, who wrote a letter to the Bancroft family assuring them that no one could better safeguard the integrity of the Wall Street Journal than the man who gave us these fine headlines:"
Monday Night Options Sage wrote an excellent article on calendar trades where the featured play was to take the AAPL July $110 for $6.20 and sell the AAPL May $110s for $1. Just 4 days later, the May $110s expired at .02 (worthless) leaving us with a basis of $5.25, now $24.20 (up 358%). Say "Thank you Sage!"
May 15th: "The mighty, mighty Shanghai Stock Exchange dropped 3.6% (not shown on this chart) this morning as investors there took profits off the table following a spectacular run but the pullback in the other Asian markets was mild by comparison so we are having no repeat of the Feb 27th China Syndrome. This by itself should give confidence to US market bulls but will it be enough to get the S&P to 1,530? We lost a position on each of the Asian markets so that's a big danger sign but, as I said, it could have been much worse with the Shanghai dropping 147 to 3,899, that would be like a 200-point drop in the Nasdaq only knocking 100 points off the Dow..."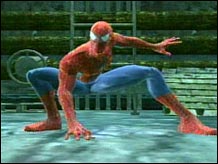 May 16th: I made mention that we already held the IBN Dec $45s and I thought we should buy back our June $45 caller before they exploded and we didn't trigger our QQQQ puts as they never broke the level Happy Trading and I set in the morning (2,525) but the SNE June $55s that I let you know the members already held were still just $1.50 at the time and, even if taking them off the table last week at $4.50 (up 200%) wasn't your style, they're still looking good at $2.55 (up 69%).
I wasn't done though, as I also said: "Hmmm, 10M LCD TVs time 40 average inches diagonal is about 100M square feet of glass for Sony alone so I'd have to say that the GLW Jan $22.50s for $3.35 are a BUYBUYBUY. I would expect to be selling the June $25s for $1 later this month so they are a buy too at .22 but I'd rather be sure the Nasdaq is behaving before playing with short calls but the leaps I would be happy to double down on if they go lower. We also still have our TXN leaps but let's wait for a pullback to go back on the short calls there." The Jan $22.50s are at $4.90 (up 45%) and the June $25s cashed out at my $1 target yesterday but held .90 (up 305%).
May 17th I decided we had hit a top and we went back to tightening up our stops and selling off our winners: "We won't really know until the end of next week but we've had far too good of a year so far to take chances up at this level and I doubt many hedge fund managers will disagree with me. My comment on the subject yesterday was: "While we could drop 150-200 points by Friday I think that's what most fund managers are expecting and NOT dropping 100 points by Friday will but me (as a fund manager) heading into the holiday weekend on the wrong side of the market. That will cause me to put money into things that seem like they will rally but should be safe like MSFT, GOOG, MRVL, UPS… solid names that haven't rallied with the markets."
As Thursday was an incredibly active day, we published a free look at the intra-day chat and picks from the member's site including my 9:59 pick of the DNDN June $7.50s for .35, which we sold at $3 (up 757%) on Thursday, still .90 (up 185%). Although there were many other winners there, a lot were momentum plays that required you to be a member to follow through so we won't count these among the month's freebies.
May 18th the market opened way up and we took it with a grain of salt but I said: "Sometimes you just have to give up and join the rally! A nice, normal, healthy pullback would have been nice but the pre-markets say we're going to go for 13,500 today and at least 1,520 on the S&P. It's options expiration day and I wrote a whole series of plays to make on our positions but let's play the momentum game IF the market is determined to rally. As obvious as this advice seems – do try to buy low and sell high!"
We closed out our first $10,000 Virtual Portfolio in the weekend wrap-up at $20,095 and we are just getting started on our new one this week.
I vetoed Options Sage's iron condor example that weekend but the lesson on condors is great to reread at this point, following through on the trade (which still might work out but I'm sure glad I skipped it! As Sage said: "Phil does not like this particular trade on BIDU (or Iron Condors in general – "too dull") as he does not feel that $120 is an established floor and additionally feels that $140 is not beyond the realm of possibility on a breakout as BIDU has consolidated around $120 for 6 months and may break out again if the Asian markets take off. ANYTHING that makes you feel that a position may not have a 95% chance of success is a good reason not to attempt an Iron Condor. That is what will make this a fun trade to watch!"
May 21st: We looked at a strong macro picture on the global economy and, although I felt cautious about the week, I advised against betting the market down saying "Go on – short something – I dare you! With that challenge in mind, lets see how our markets are looking today:
| | | | | | | |
| --- | --- | --- | --- | --- | --- | --- |
| | | Day's | Must | Comfort | Break | Next |
| Index | Current | Move | Hold | Zone | Out | Goal |
| Dow | 13,556 | 79 | 12,468 | 12,600 | 13,000 | 13,500 |
| Transports | 2,888 | 2 | 2,825 | 2,900 | 3,000 | 3,250 |
| S&P | 1,522 | 10 | 1,430 | 1,460 | 1,500 | 1,550 |
| NYSE | 9,893 | 74 | 9,218 | 9,465 | 9,600 | 10,000 |
| Nasdaq | 2,558 | 19 | 2,454 | 2,500 | 2,600 | 2,750 |
| SOX | 491 | -1 | 477 | 490 | 500 | 560 |
| Russell | 823 | 5 | 803 | 820 | 850 | 900 |
| Hang Seng | 20,927 | 22 | 20,200 | 20,600 | 21,000 | 22,000 |
| Nikkei | 17,556 | 157 | 17,400 | 17,500 | 18,300 | 18,500 |
| BSE (India) | 14,418 | 115 | 13,200 | 14,000 | 14,725 | 15,000 |
| DAX | 7,644 | 36 | 6,900 | 7,000 | 7,400 | 8,000 |
| CAC 40 | 6,106 | 5 | 5,650 | 5,800 | 6,000 | 7,000 |
| FTSE | 6,674 | 33 | 6,325 | 6,450 | 6,600 | 7,000 |
"Congrats to the Dow for being our first US index to break out but it's crunch time for the SOX as they are pooping the whole party this month. Transports will have a tough time with oil up at $70 in Europe and over $65 here as well so we need to watch those levels closely. A continued rally in the energy sector may be more than our markets can take but, then again, what are you going to short? Way too scary, which is why we took a lot of cash off the table but it sure would be painful to sit on the sidelines during another breakout. It's all about the S&P though with that all-time high just 7 points away."
Monday night I said: "He (Cramer) is right about AXP though (see, it's happening already!) and I've been moaning about it for quite some time as it has failed to keep pace with MA and, to me, is a better product. Let's see if the power of Cramer can compel AXP to break out over $65 and I'm willing to give the July $67.50s a look at .75. and we'll think about selling the June $65s if the market fades (currently .90) but we'll find out if Cramer's still has his stuff and can get us over the $65 mark this week." So far this trade is about even.
May 22nd: "Vodafone plans on selling "one to two million" of these phones in the next 12 months so we will be looking to pick up NOK (we already have MOT) on any dip as this will have very little real impact on 1.1Bn in worldwide handset sales. The phones will use IFX chips but I doubt the revenues are sexy enough to move the needle on Infineon's $10Bn top line." I was wrong on IFX, they had a nice jump this week, as did VOD and NOK.
May 23rd: "Nothing gets the blood pumping better than good rock and roll or your holdings in WFR being added to the S&P unless it's AMEX announcing you can now charge your mortgage (and get frequent flier miles) and having the futures move into full breakout mode certainly doesn't hurt either. The market looks so good today that AL want's to say no thanks to $27Bn from AA, saying they think they can do better, setting a stage for a major brouhaha in the Aluminum market. RTP has $7.5Bn in ready cash, BHP has $8.7Bn, AA $9Bn… and that's a mere pittance compared to what the foreign firms can put down if they convert their good currencies into dollars. MT could buy anyone in the group for cash and don't forget that there's nothing stopping AL, with $7.6Bn in current assets and a $30Bn market cap, from turning around and buying AA, with a $30Bn cap. Wheeee!"
Wednesday was the day Greenspan tried to prick the China bubble but we were following the underlying reasons for it since Monday: "It only just occurred to me this evening (sorry) that the $200Bn that flooded into China since Thanksgiving represents a MUCH larger percentage of their $2.5T economy than it does our $13.2T economy. That's the equivalent of foreigners dropping $1T on our economy in 6 months – think they might blow a little bubble?"
May 24th: "Did Greenspan derail the rally yesterday or judiciously apply a little pressure on the brakes? As I said in yesterday's comments: "Greenspan does nothing by accident." What must be an accident is the negligence of the mainstream media to cover the fact that Shanghai "B" shares, the kind owned by foreigners, dropped 7.9% last night, the third consecutive daily loss, closing at 297.57, down 24% from 371.26 on Monday. This drop is not reflected in the Shanghai Composite, which lists the "A" shares controlled by the Chinese (not that they would ever manipulate the market, of course!)."
Despite the 80-point drop in the Dow that day, I closed Thursday by saying: "GOOG not looking very shortable right now. Pay no attention to this drop, it's forced. GOOG is too much bother to buy and sell in a fake sell-off so the manipulators are scared of losing control of it when it corrects. Same goes for AAPL and SHLD. In a real sell-off, they should do much worse as they are a ready source of cash and also high-risk holds… Very quick bounce off exactly 100-points down (plus HegdeDog's bash of BA) makes me think this drop is very engineered to deprive you of your stocks. Just a feeling and I'm sure not betting the farm on it but I have cash that is ready to go if China doesn't drop 500 points tomorrow (FXI says 300+). We'll know if I'm right in the morning but that's our stance going into tomorrow, a lot more bullish than we thought we'd be although we still expect a relative flat-line into the 3-day weekend but holding up here will leave me very anxious to BUYBUYBUY next week."
Since we were taking it off the table that week, we wrapped up with a 304% average gain on the 47 positions we closed, our best week of the year on the members' site. Even with the crazy market moves we found ourselves still bullish as I said: "Despite our best intentions, we only managed to pare 17 positions off the Short-Term Virtual Portfolio."
Options Sage and I were in full agreement on a Google Calendar Strangle which we recommended legging into by picking up the Jan '09 $410s first for $131.80, now $147.05 and Google took off so fast that we never issued the put play (but I did sell the June $500 calls).
Monday was a holiday and we were thrilled to get through the weekend without a crisis. On Tuesday I said: "The dollar has the potential to chip in with a move over 82.50 and a 20% drop in Shanghai B shares in the past 7 days makes me think at least some of that money may convert to dollars. Gold is holding the $650 line and we will be judging it based on the strength of the bounce it takes from here. Anything less than $666 (why do we keep coming back to that level?) will be a failure and the real test will come at the 50 dma at $675 with needs to be covered by mid-June or we will be shorting gold for the summer."
Wednesday, the 30th, I noted that we were in no way surprised by the Shanghai sell-off and we made a great call to flip the FXI calls we had sold earlier in the month to long positions on the dip. The FXI $110s came in at $2.50 and finished the week at $5.40 (up 114%). In keeping with the day's theme I said "If Europe can hold it together we may have to zero in on some China-specific stocks for a rebound. CHL is often my favorite of the group and we'll see how they handle the $45 line but I was already liking the $45s yesterday as they dipped to $1.25, at $1 I consider them a worthy risk (using our momentum trade rules)." We got our dollar at the open and they finished the week at $1.90, up 90%).
ZMan had a huge score in the Wednesday Wrap-Up with NFX June $45s, which went from $3 to $7.45 yesterday, even if you missed his excellent original entry. That 148% gain makes his selections of the NE June $90s and HK June $12.50s hardly worth mentioning, unless you were following them from the beginning… Also on Wednesday, Happy Trading cashed out his GRMN play with perfect timing.
May 31st: "I will be tightening up on my puts today, hopefully with another helping of QQQQ puts, probably the July $48 puts if they come down below $1.20. We shifted to the DIA July puts yesterday but I'm still not filled on those as there was simply no good looking entry yesterday as the Dow went up and up and then finished the day by going up some more. It's not that we're fighting the tide, it's more like we're going with the flow but making sure our life jacket is fully inflated at all times." They opened at $1.10, now $1.20.
ZMan and I gave our first live energy report on MN1 Thursday where we told the whole country to take a momentum play on the VLO $75 puts at $1.40, which finished the day at $1.95 (up 39%).
Thursday night I liked the pullback saying: "There's the consolidation we've been looking for. Nothing to worry about but nothing to get excited about either. We held our critical levels and survived a disappointing GDP report at just .6%, our lowest level of growth since Q4 '02. Rising imports and a decline in business inventories each shaved a percentage point off first-quarter economic growth. But continued strength in consumer spending carried the economy forward. Consumer spending, which accounts for more than two-thirds of GDP, jumped 4.4% after gaining 4.2% in the fourth quarter."
It was TGIF today as we finished the month off still a bit concerned about the economy and well hedged going into the weekend but, on the whole, it was a pretty good month of picks. Had you started the month with $25,000 in cash and followed our basic rules for positon sizing (no more than 10% in a position, 5% for contracts under $1) and not even bothered selling anything on a pullback, your virtual portfolio would be worth $54,556 as of Friday's close:
Description
Cost Basis
Opened
Sale Price
Days
Gain/Loss $ %
AAPL
3 JUL 95.00 AAPL CALL (QAAGS)
$ 1,585.00
5/14/2007
$ 7,260.00
19
ABX
10 JAN 30.00 ABX CALL (ABXAF)
$ 1,760.00
5/1/2007
$ 2,550.00
32
AXP
15 JUL 67.50 AXP CALL (AXPGU)
$ 1,135.00
5/22/2007
$ 1,125.00
11
15 JUN 65.00 AXP CALL (AXPFM)
$ 1,500.00
5/22/2007
$ 1,340.00
11
Total Gain/Loss for AXP: $170.00
CHL
10 JUN 45.00 CHL CALL (CHLFI)
$ 1,010.00
5/30/2007
$ 1,900.00
3
EWJ
20 SEP 15.00 EWJ CALL (EWJIO)
$ 910.00
5/4/2007
$ 900.00
29
FXI
5 JUN 110.00 FXI CALL (FJJFF)
$ 1,260.00
5/30/2007
$ 2,700.00
3
GLW
5 JAN 22.50 GLW CALL (WGUAX)
$ 1,685.00
5/16/2007
$ 2,450.00
17
50 JUN 25.00 GLW CALL (GLWFE)
$ 1,110.00
5/16/2007
$ 4,500.00
17
Total Gain/Loss for GLW: $4,155.00
IBM
2 JAN 110.00 IBM CALL (VIBAB)
$ 1,550.00
4/30/2007
$ 2,200.00
33
INTC
20 JUN 22.50 INTC CALL (NQFX)
$ 810.00
5/3/2007
$ 660.00
30
MA
5 JUN 120.00 MA CALL (MAFD)
$ 1,260.00
5/2/2007
$ 15,450.00
31
5 JUN 110.00 MA PUT (MARB)
$ 1,460.00
5/2/2007
$ 0.00
31
Total Gain/Loss for MA: $12,730.00
NFX
5 JUN 45.00 NFX CALL (NFXFI)
$ 1,510.00
5/31/2007
$ 3,750.00
2
OLED
300 Cambridge Display Tech. Inc. (OLED)
$ 1,564.00
5/10/2007
$ 1,830.00
23
3 JUN 5.00 OLED CALL (UMEFA)
$ 435.00
5/10/2007
$ 215.00
23
Total Gain/Loss for OLED: $46.00
QQQQ
20 JUL 48.00 QQQQ PUT (QQQSV)
$ 2,210.00
5/31/2007
$ 2,440.00
2
SNE
10 JUN 55.00 SNE CALL (SNEFK)
$ 1,510.00
5/16/2007
$ 2,550.00
17
Total Gain/Loss as of 6/1/07: $29,556.00 Virtual Portfolio Value: $54,556.00
These are not altered numbers and no picks were "cherry picked," this is every recommendation made this month on our free site. While it's nowhere near as many picks and not quite the returns of the member site picks – it's certainly worth what you paid for it!
We're looking forward to another fun month ahead but please – take a few minutes to tell a few friends about http://www.philstockworld.com/ – consider it a very small price to pay for keeping the free side of the site available to the public as well as an opportunity to participate in our contest. Thank you so much for indulging me in this lengthy wrap-up, this is a critical juncture for the site as we look to expand our audience and your help is greatly appreciated.
Have a great weekend,
- Phil
Do you know someone who would benefit from this information? We can send your friend a strictly confidential, one-time email telling them about this information. Your privacy and your friend's privacy is your business... no spam!
Click here and tell a friend!