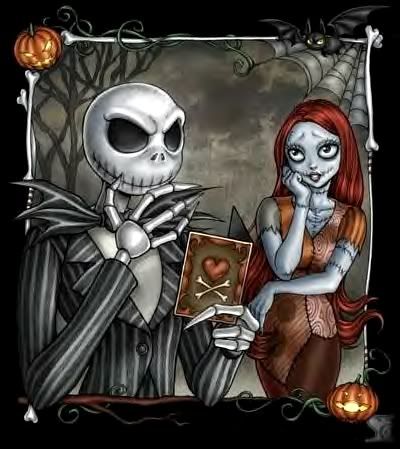 Well this has certainly been a frightening week.
It's only fitting that we end it on Friday the 13th, the day before we declare our love to our sweethearts on Valentines day in a week that marks the 200th anniversary of Lincoln's birth who was preceded 77 years earlier by George Washington, who died exactly 10 years before Lincoln was born. The combination of those events gives us a long weekend and a market holiday on Monday. Today is also the 80th anniversary of the St. Valentines Day massacre, when Al Capone, another guy from Chicago, wiped out the competition and took control of that city until they got him (like many in Obama's cabinet) for income tax evasion.
So George Washington was as fresh to young Abe Lincoln as Roosevelt or Truman were to Obama (b. 1961) except that in 1809, the year Lincoln was born, we were only on our 4th President and Madison stayed in office until Lincoln was 9 years old so you can imagine the degree of concentration in an American school at the time on the writings and actions of Washington, Adams and Jefferson. We are all products of our environment and that's why this holiday, President's day, is a good time to reflect on how we all came into our own political beliefs and think about how they affect the other decisions in our lives.
I know I got interested in politics because Doonesbury was in the editorial section of the newspaper and, although I was just 10 years old, the ongoing saga of Watergate drew me to read the more serious articles and then I discovered Hunter S. Thompson (characterized in Doonesbury as Uncle Duke), which pretty much warped me politically for the rest of my life. So I do recognize where my liberal roots come from, probably not too far from the ones Obama has as we both grew up hearing "Kennedy good, Nixon bad," although Obama spent the 70s in Hawaii, so he probably had more fun than most of us.
Obama and I both spent the early 80s in New York City, which was an incredible time as Ed Koch did a remarkable job of pulling New York from the brink of bankruptcy. Koch was a liberal who busted unions, balanced the budget, endorsed Reagan over Carter and ran on a "Law and Order" platform but he stayed in office too long and the administration was rife with corruption by the end of his third term. By that time, Obama was at Harvard in Boston at the same time I was going to school across the state in Amherst so there wasn't much hope of either one of us becoming young Republicans, no matter how adorable Reagan was.
I mentioned last Friday how I noticed that people let their politics color their investing decisions as the conservatives are more prone to buy into the doom and gloom-fest that's been on the media as they villify the administration for not pretending they have an instant fix for the economy. As in the above cartoon from over 35 years ago, we are used to our leaders using fear and terror to control the population but we're also used to them telling us that they will save us – the Obama administration hasn't quite gotten there yet. We need a little more "yes we can" and a little less "we are doomed" if we are going to get those all-important consumers to come out of their shelters.
Yesterday we saw how scared the investing class was when CNBC tanked the market with a RUMOR that GS had held "secret emergency meetings" after Geithner "blew it." We stuck with our game plan and picked up a lot of bargains on the way down and, in fact, I said to members at 1:59: "You know I'm thinking Lloyd Blankfien just spent a day at Congress and today he is hanging at the town hall meeting of CNBC, just in the audience. That's not what a guy who's worried the markets will tank would do. I would have to call that my bullish sign of the day." At 2:21 we went short on SKF and at 2:47 I called a bottom to GOOG, which we had shorted on the way down (just because we're bullish doesn't mean we can't make money on the way down). Does my faith in the administration color my investing? Perhaps it does, as I said last Friday, it's OK to have a political bias but make sure you recognize it for what it is.
What turned the markets up was another rumor, this one we liked, as Reuters reported the Obama administration is working on a program to subsidize mortgage payments for troubled homeowners who have gone through a standardized re-appraisal and affordability test. Now there is little doubt that the timing of this release and the immediate buying frenzy that ensued was the work of the fabled Plunge Protection Team but that's just fine with us when we're on their side. Meanwhile, we're very cautious into the weekend and we're not expecting much follow-through today but, as I said yesterday morning, we're happy just to hold our levels at this point.
Asian markets chose love over terror this morning with across the board gains led by the Shanghai's 3.3% move and the Hang Seng's 2.5% recovery. The Nikkei added a point and India gained 2% and Australia was led higher by banks of all things. As we begin to move past earnings without the world ending, investors seem willing to put their toes in the water. "February is a month rich with announcements of stimulus plans, and investors are taking advantage of the low visibility on the earnings front to test their luck," said Huatai Securities analyst Chen Huiqin. In India, anticipation the central bank may cut the interest rates to revive growth boosted the financial sector. ICICI Bank — India's largest private sector bank by assets — rose 3.1%, while State Bank of India closed 3% up and HDFC Bank gained 1.5%.
Europe got off to a great start, up about 2% but fell back to up about half a point ahead of the US open as the naysayers are already poking holes in the rumor of a plan to bail out homeowners. "It's too big," "It's too complicated," "It's unfair," "It can't be implemented in time…." All valid points but perhaps we should see the actual plan first before calling the rumor of a plan a disaster? Again, your long-held beliefs will tend to color whether you buy into what you hear from the MSM or whether you are willing to have a little faith that America can recover – it's a choice that will make or break many investors this year.
Europe's economy had the worst quarter in 13 years as GDP there fell 1.5%, worse than the -1.3% expected. "The news is dire," said Kenneth Wattret, senior economist at BNP Paribas SA in London who correctly forecast today's data. "Compared to the early 1990s recession, which was painful, this is twice as big." For the Euro region, "we see at least another three quarters of contraction, and we should brace for a huge rise in unemployment. The ECB will cut by at least half a point next month and may have to consider something even more radical." Banks are leading the decline in Europe as HBOS reports $12Bn in losses, charged now to LYG, who bought them last year.
For us, it's all about the levels as we try to remain unbiased as investors, no matter how voraciously we defend our political views. Dow 7,800, S&P 820, Nas 1,460, NYSE 5,100, Russell 437 and SOX 203 all better continue to hold today but, even if they do, we're nowhere near where we want to be and we're going to take some bearish covers into the weekend – just in case. So whether you are a witch celebrating the horrors of the 13th or waiting for a rose from your true love the next day, remember to be careful out there – we are certainly still deep, deep in the woods!
Do you know someone who would benefit from this information? We can send your friend a strictly confidential, one-time email telling them about this information. Your privacy and your friend's privacy is your business... no spam!
Click here and tell a friend!