I think David Fry hit yesterday's action on the nose saying:
"Is the recent downturn in volume because Goldman's computers were shut down for fear they were compromised? Of greater importance to average investors is a dirty truth is revealed. Give Wall Street banksters a gaming stake (TARP) and what do they do with it? They give it to their HAL 9000 to trade the hell out of markets. Would you like a free trading stake and the computer to do it? Even though it would be self-defeating in the end, of course you would. Okay, enough about that although it should provide plenty of interesting reading. Today markets were wishy-washy on continued shrinking volume. That brought out the "stick save" crew (perhaps HAL activated) but market internals remain weak."
That's an interesting take – did the market slide because Goldman Sachs, our market-manipulator in chief, had an internal system problem allowing the unmanipulated commodity markets to quickly slip down to more "real" levels without anyone to goose them at key junctures? I always say to members, when the technicals are working – obey the technicals and in yesterday's post I predicted we would bottom out in the morning at Dow 8,250, S&P 888, Nasdaq 1,750, NYSE 5,700 and Russell 488. We did bottom out at about 10:45 and our lows for the day were Dow 8,205, S&P 886, Nasdaq 1,770, NYSE 5,686 and Russell 487 – not bad for a call I published at 8:30 with the futures considerably higher.
It's one thing to call the market correctly but quite another to turn that call into a profitable trade. We only made one play in the morning and it was our 10:24 Alert to Members, which suggested the DIA $84 calls at .70, which finished the day at $1.05 (up 50%), that's not bad for our first trade of the week. We also cashed out our FAZ plays at the dead top when my second Alert of the day at 10:52 suggested to Members: "FAZ – Good time to take the money and run at $5.38." That was exceptionally well-timed as the high of the day for FAZ was put in just a few minutes later at $5.40. The EU markets held our watch levels so we made our first trade in the brand-new $5,000 Virtual Portfolio, buying the AA $7.50 callls for $1.75 at 1:10. The idea is to turn them into a spread but they already made a dime and if they make .50 we're more likely to just take them off the table and not risk earnings. The goal of this virtual portfolio is to make a series of quick in and out plays using various option strategies around earnings announcements – risky but fun!
We played for the stick-save into the close and we were not disappointed as we got a respectable 50-point goose in the Dow in the last 30 minutes of trading. We may like to point out that the markets are being manipulated but don't confuse that for negativity. One of my favorite saying is: "We don't care IF the markets are manipulated as long as we can figure out HOW the markets are manipulated and play along with the big boys." To that end, we maintained a bullish stance into the close (still very much in cash though) as we expect some follow-through this morning. Our bounce targets are now this morning's "must hold" levels and they are: Dow 8,260, S&P 898, Nas 1790, NYSE 5,750 and RUT 493. We are not expecting a huge move today, just some consolidation ahead of tomorrow's data.
It doesn't pay to be emotional in a technical market, you can't get too attached to a position and our trades are very quick in and outs from our cash positions. David's Oxen Group Trade of the morning was a huge winner as well, calling a short on WFR, which dropped over $1 from the open and that's our 5% rule for a stock day trade – it doesn't get any better than that! We also featured 2 new trade ideas in our Channel Checkers section on HOG and HOTT based on the research reports. So, after sitting on cash for almost an entire month, earning season and a higher VIX have gotten us interested in trading again!
Today David is looking at ERX, which is a 3x energy bull index that is heavily weighted with XOM, CVX and COP so think of it as more of an XLE tracker than an oil or services index. Rather than a straight play on this ETF, I like buying the Oct $25 calls for $4.85 and selling the Aug $25 calls for $3.30, which is net $1.55. If the energy market fails, you don't need to retain much value to get out even and, if it goes higher, you don't owe your caller back $3.30 until the ETF is at $28.30 and $3.30 is enough to roll the Oct $25 calls down to the Oct $20 calls, which would put you in a $8.30 spread for net $4.85 so a great trade to practice your rolling on.
Asia kept rolling on down this morning as commodity pushers dragged down the broader markets. Even the mighty Shanghai Composite fell 1% this morning, it's first loss in 5 sessions. Japan made it 5 in a row to the downside with a 0.3% loss, stopping at 9,647, still staying over the critical 9,500 mark – which would initiate a nasty head and shoulders patter we don't want to see on the Nikkei. "Sentiment is not really positive," said Mizuho Securities market analyst Yukio Takahashi. "Retail investors who led the Nikkei's rally late last month are less active." Shipping stocks also continued to take a pounding as the Baltic Dry Index fell 4%, now down 20% off the June high at 3,375 but still 400% off the November lows. We'll be watching the BDI's 50 dma at the 3,250 mark to see if that holds but the shipping stocks are getting attractive again as they are overreacting to the pullback. Low prices on shippers and a high VIX were a winning combination for us in March so stay tuned and we'll be making some plays there this week!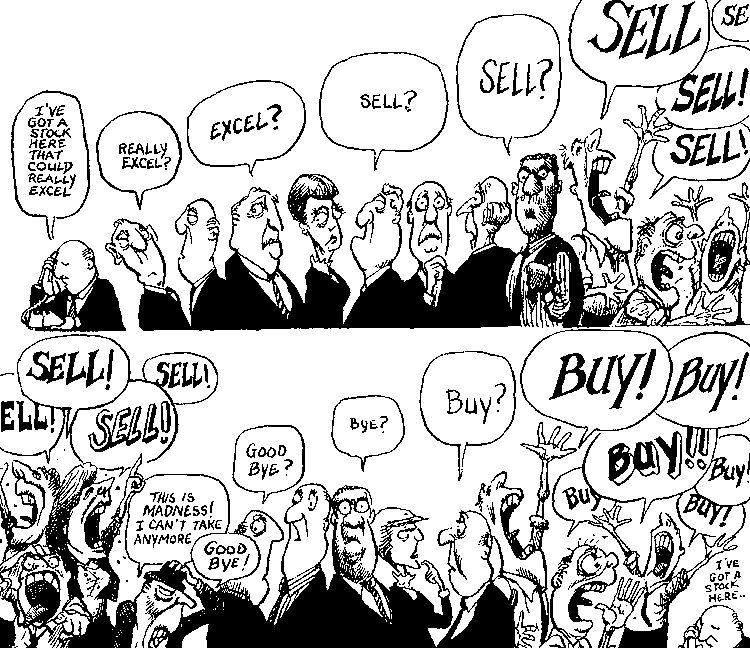 Europe was off to a pretty good start (up about a point) but has faded into the US open (as of 8:30) and our futures have turned down slightly as well. The catalyst for the downturn was a report from air carriers who saw a decline in traffic for June, which is historically the month when travel starts to pick up for the summer season. All eyes are going to be on the dollar this week as we head into the next G-8 meeting where trade is going to be a topic of major concern. The EU Monetary Affairs Commissioner, Joaquin Almunia said this morning that the region's economy remains at risk even as signs emerge that the worst of the recession may have passed. "There are some positive signals but at the same time, still the situation is worrying," he said. ECB President Jean-Claude Trichet said on July 2 that euro- area economic activity this year "is likely to remain weak, but should decline less strongly than was the case in the first quarter." All this negative talk at the regular monthly meeting of EU finance ministers has just taken all the wind out of the European markets.
One thing now (9 am) dragging down the US futures is a CTFC proposal to crack down on excessive speculation. The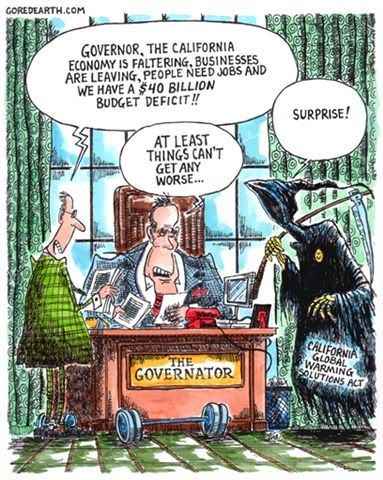 CTFC plans to propose sweeping trading limits on oil, natural gas and possibly other commodities. U.S. Commodity Futures Trading Commission Chairman Gary Gensler said Tuesday the agency will hold hearings this summer to consider imposing position limits for "all commodities of finite supply." The agency will also review whether swap dealers, index traders and exchange-traded fund managers should be allowed to get around those limits through special hedge exemptions. "My firm belief is that we must aggressively use all existing authorities to ensure market integrity," Mr. Gensler said. This will be fantastic if they go through with it, all part of the continuing backlash as we continue to work to expose the nonsense that goes on in the commodity markets. My thanks to all those who took various opportunities to send articles and letters to Congress this year. As you can see, things do happen eventually if you spread the awareness!
That little tidbit was all it took to knock oil down $1 in 30 minutes and oil is back at $63.75 in early trading. As Warren Buffett likes to say – when the tide goes out you can really see who's swimming naked and a lot of speculators are worried about being caught in very compromising positions. Also caught with nothing on is California, who had their credit rating cut for the 2nd time in 2 weeks by Fitch as the state turns to handing out IOUs to pay their bills. Fitch lowered its rating of California's general obligation bonds by two steps to BBB from A-, placing the debt two ranks above so-called high-yield, high-risk junk ratings, and said the state may be cut further.
We'll be happy to hold above our bounce levels this morning and we'll be watching the action mostly from the sidelines as we let Tuesday's test progress. Tomorrow we have data and some earnings and, as I said, we have plenty of fun earnings plays to make regardless of which way the market goes.
Just be careful out there.
Do you know someone who would benefit from this information? We can send your friend a strictly confidential, one-time email telling them about this information. Your privacy and your friend's privacy is your business... no spam!
Click here and tell a friend!