So close but yet so far!
We set our bounce levels way back on Jan 25th and just yesterday I posted up the WEAK BOUNCE levels we need to see before taking our bullish betting to the next level but we have only skimmed along our lines, finishing yesterday at Dow 10,296 (down by 2), S&P 1,103 (down by 2), Nasdaq 2,190 (down by 10), NYSE 7,001 (up by 1) and RUT 614 (down by 6). This may be seem like some pretty amazing targeting 10 days in advance but, actually, we could have predicted this move last year as it's nothing more than the same 5% Rule levels we've been using since the middle of last year.
That is why, we are not in the least bit impressed by close. Close, as they say, is no cigar! Don't forget those are the natrural dead-cat type bounce levels off the drop from the top that we are trained to IGNORE as they are meaningless in the grand scheme of things. What is meaningful is when they we retake those levels and that means we found a true floor at 5% (see weekend chart) NOT taking back AND holding our retrace levels means we are very likely to see phase 2 of our leg down and hit 10% drop levels of Dow 9,630, S&P 1,035, Nasdaq 2,088, NYSE 6,660 and Russell 585 so we will now become much more concerned by failure or those lower levels (10,058 on the Dow etc) which MUST HOLD.
We're not there yet, we MAY be consolidating along the 5% lines and that would be good, but unnerving. We have our disaster hedges in place and we got our commodity rally so we can on some oil puts (what a joke at $77.50 already with yet another inventory build to be announced today) and perhaps even some gold puts as we test $1,130 (GLL $9 puts have very little premium at .90). Our favorite hedge of the moment is once again EDZ, who are back to $5.50 thanks to a nice move up in Asia today. March $5 puts can be sold for .45 and that's a very nice way to collect premium as EDZ has to fall 20% before you even owe the putter a nickel but the July $4/6 bull call spread at .85 pays $2 (up 135%) should emerging markets falter (and you know how we love to exploit those emerging markets!).
Speaking of shorts to exploit, IYR looks ripe for the picking again as we had a nice, silly run in the builders based on not very impressive housing numbers (10% more than almost zero is still almost zero) and shorting IYR has been far more rewarding for us than going long on SRS, though I still can't figure out how Commercial Real Estate is keeping up the facade of value as all we hear every day is jobs being cut (Challenger reports another 71,482 in Jan, up 59% from December), credit is tight, small businesses are suffering, local taxes are up, consumer confidence is shot, forclosures are up and our housing vacancy rate is sitting at a record – not exactly a recipe for going long on CRE is it?
Since SRS is so mean to us (but I do like selling the March $8 puts for .78), we'll stick to buying the very reasonable IYR March $43 puts at $1, which should be good for a quick 25% as IYR retests $43. Longer-term, Jan $37 puts are $2.65 and you can sell March $41 puts for .55, which is 20% back in 6 weeks so not a bad way to establish a bearish spread! And have I mentioned I like TBT lately? Just checking…
It's not all gloom and doom however (even Nouriel Roubini has asked not to be called Dr. Doom anymore so I have dibs for the next downturn!). I was just pointing out to Members yesterday that 72% of the reporting companies have beat so far this earnings season and that is huge. Unlike last quarter, they are not really just beating ultra-low expectation but they are beating low comps so we'll still take it with a small grain of salt but we will take it as a sign that we may be on the mend – from a corporate profit perspective, anyway.
Economically, we're still (dare I say) DOOMED! Moody's says the U.S. government's Aaa bond rating will come under pressure in the future unless additional measures are taken to reduce budget deficits projected for the next decade. Additional measures? We haven't taken ANY measures have we? The budget deficit in 2009 was $1.4 trillion. The White House goal has been to reduce the deficit to about 3 percent of GDP, which most economists say is sustainable. The budget presented yesterday though predicts it'll average 4.5 percent over 10 years. Have I mentioned I like TBT lately?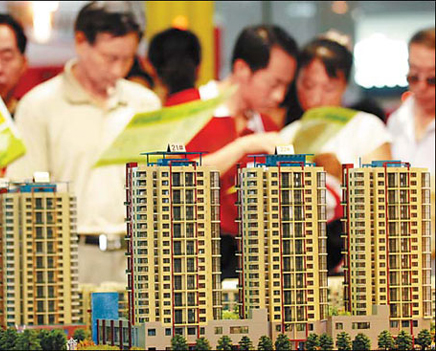 The Bank of China has tightened lending to property developers by lifting the interest rates it charges on new loans. The state-controlled lender told credit officials at a Beijing meeting earlier this week that the higher rates will apply from Feb 1st. The report didn't mention how much the lending rate would change, citing the source as saying it was an "overall hike." Some of the bank's teams attending the meeting, which reportedly took place Monday, were criticized by senior management for profligate lending in January. The tightened conditions appear to be a response to calls by China's banking regulator last week for lenders to be more vigilant in scrutinizing loan applicants, especially when extending credit for real estate-related transactions. Here is a great video of Jim Chanos lecturing on "The China Bubble."
This did not bother the Chinese markets today as both the Shanghai and the Hang Seng flirted with the 2.5% rule BUT, keep in mind that is the expected bounce off the 10% drop they've had recently. Very simply, the Hang Seng fell from 22,700 to 20,000 so a 20% bounce would be 540 points and you can see on the day chart that that's the EXACT spot they hit coming into lunch and then they leaped an additional 200 points in the afternoon – that was some lunch! We'll see if they can hold it tomorrow. The Nikkei is down from 11,000 to 10,200 so we expect to see 160 points out of them and they tested 10,360 as a floor today and held it, so we won't be taking the Asia move lightly – it's up to Europe to confirm a global upturn.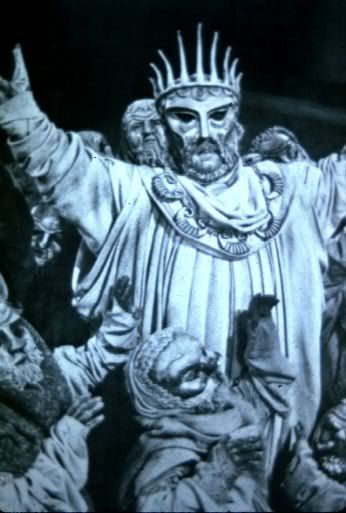 Europe is down a bit this morning into the US open but the EU is backing Greece's new plan to cut the deficit 3/4 by 2012. This means Greece, with a brand new government has accomplished in 6 weeks what the Obama administration has not been able to do in 60 simply because the EU DEMANDS balanced budgets. It's amazing what you can accomplish when there are rules governing good financial behavior, isn't it? "We are endorsing the Greek program; We are giving confidence and supporting the Greek authorities," European Union Economic and Monetary Affairs Commissioner Joaquin Almunia told reporters in Brussels today. "Every time we observe slippages we will ask the Greek authorities to adopt additional measures," Almunia said.
Credit-default swaps on Greek government bonds reached a record high level of 422 basis points Jan. 28. They fell 7 basis points today to 380, according to CMA DataVision prices. That means it costs $380,000 a year to insure against losses on the debt for five years. That perceived risk would decline further if the EU publicly offered to aid Greece and defend monetary union, said Nobel prize-winning economist Joseph Stiglitz. "If it made that announcement, then the speculators would know there's no more hope and they would just go away," Stiglitz, a Columbia University professor, said in an interview yesterday in Athens. "It would cost nobody." Well, nobody except the speculators…
We'll have to see how this play unfolds. The Greek workers may not accept the wage freezes that are critical to this plan and the Swap crowd will not be very happy if they don't get their massive payday on a national default in Greece but now they have come up with a new fun acronym to scare off invetors which is STUPID – for Spain, Turkey, UK, Portugal, Italy and Dubai) to keep stirring the paranoia over pending sovereign debt implosion. The PimpCo boys are on the warpath, dissing everything that isn't a bond as they press their Q1 advantage for investors ears after a big victory in January.
As my Yogi used to say "It ain't over 'till it's over" and we still need to see our levels break, one way or the other, before we turn our horns back in for claws. We're still bottom fishing but we have plenty to be nervous about along the way!