Earthquake in Chile!!!
Did you know that Chile provides 1/3 of the World's copper? Did you also know the earthquake did not affect the region where copper is being produced other than a temporary power shortage? Certainly copper traders don't know that as the price of copper shot up to $3.48 (+5%) on yesterday's open and I already sent out an early morning Alert to Members discussing ways to sell into what is effectively a mindless short squeeze. FCX should be back in play for us to short as a boost in copper and gold should send them right back to our $77.50 sweet spot.
Oil is back over $80 and, as I said in the Weekend Wrap-Up, nothing would annoy me more this morning than a commodity rally and that's exactly what we're having in Asia and Europe but Asia was up on commodity fever and Europe is already pulling back of the morning's excitement as real traders take advantage of the stampede into commodities to pile on the shorts as I'm a LOT more focused on China's slowdown in manufacturing which is, so I hear, where they are supposed to actually use commodities.
A Purchasing Managers' Index released by the government today slid to a one-year low. Another PMI, from HSBC Holdings Plc and Markit Economics, showed the weakest expansion in three months (the holiday may have factored in). Today's reading in the official survey was the weakest since manufacturing stopped contracting last March. Ten industries, including clothing and footwear, reported contractions in export orders versus 10 posting expansions, highlighting the risk that global demand may be weak this year. Jingwei Textile Machinery Co. is among Chinese companies forecasting a loss for 2009. The number is "really ugly," said Dariusz Kowalczyk, chief investment strategist at SJS Markets Ltd. in Hong Kong. "The weakness cannot be explained with the Lunar New Year holiday effect and indicates a slowdown in growth momentum as well as easing price pressures, which is likely to limit monetary tightening."
In today's data, a reading over 50 indicates an expansion. The official survey's output index slid to 54.3 from 60.5. A measure of orders tumbled to 53.7 from 59.9. An index of export orders fell to 50.3 from 53.2 in January. "The decline in new export orders warrants close attention and we need to be cautious on the outlook for export growth," Zhang Liqun, a researcher at the State Council Development and Research Center, said in the statement. In contrast, HSBC said businesses that took part in its survey detected "improved economic conditions among a number of China's key trading partners." The world is counting on China to drive growth as Europe's recovery falters and the U.S. grapples with high unemployment. In a Feb. 27 Webcast, Wen said 2010 would be a complicated mix of sustaining the economic expansion, adjusting the nation's growth model and managing inflation expectations.
Contrast that information with this fascinating article from the NY Times this weekend, where they point out that China is currently experiencing a labor SHORTAGE. As the article indicates and as my additional research seems to confirm so far, it's more a misallocation of labor than an actual shortage. Perhaps Vitaliy can write a whole post on this great subject – meanwhile, it points out how difficult it really is to get a handle on what is really happening in China. As I often point out to members – the entire positive outlook on the global economy is based on everyone thinking everyone else will save them. China is miserable but they think things are picking up in the US and India, India is in crisis but they see growth in the US and China, Europe isn't fooling anyone anymore but they think they will be saved by a recovery in Asia and America and America thinks Asia will drive demand for the next decade – what could possibly go wrong?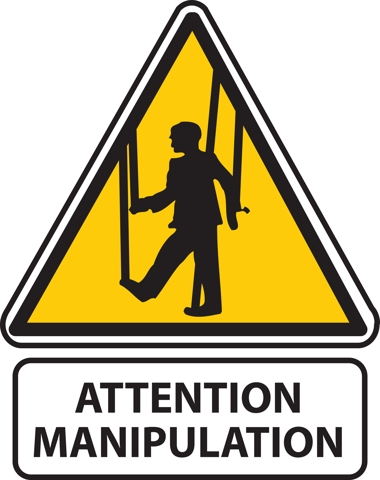 Nevertheless, the Hang Seng jumped 448 points this morning (2.2%), the Shanghai gained 1.2%, the BSE added 1% and the Nikkei rose half a point but Jiangxi Copper Co. and Tongling Nonferrous Metals Group Co both led China with limit-up 10% gains and Goldman put spin on the markets with a timely upgrade of the Insurance sector in China as well as upgrading China's automobile, health-care, personal computer and Internet stocks, predicting gains from consumption growth.
Gee, a Gang of 12 member dropping the upgrade bomb on foreign markets and goosing our futures – IT MUST BE MONDAY! At 21,100, the Hang Seng will be testing the 5% rule up from last Tuesday's open tomorrow so that will be interesting. At 7 am, Europe has already given back 1/2 of the morning's gains and I'm no longer regretting going short into the weekend so I'll probably cancel my cover orders (I'll be missing the morning session today) and just "go for it" – especially now that I've uncovered Goldman's hand in this pre-market madness.
Europe did have some positive manufacturing news but the big driver this morning was renewed speculation that Greece would receive assistance in financing its debt. Still, the rally was nothing more than another episode of commodity pushers gone wild despite the fact that UK mortgage approvals dropped to an 8-month low as soon as incentives expired, indicating there is still no strength to our economies outside of near-endless government stimulus, which we will ALL have to pay a very steep price for one day.
And if you think oil, gold and copper look expensive to us, check out what they look like when priced in Euros (2nd set):
Notice that $72.50 to $80 is "just" 10% for the month of February in dollars but, for the poor Europeans, oil is up from .52 to .59 or 13.5% in the same period – Ouch! Gold is up 6.5% in Euros vs. 6% to US buyers but copper is up a whopping 14% in the EU compared to "just" 12% in the US. With commodities heading higher with the dollar today – that gap is widening and, keep in mind that, unlike our beloved Fed, the European Central Banks are REQUIRED to fight inflation – they will effectively have no choice but to raise rates to slow down demand at their next meeting.
Looking at our other major chart set we can see how Transports have been leading us so any weakness there is going to be a sign that momentum is lost. The Russell and the Nasdaq have been leading us higher but the SOX need to break over that red line and retake 350 for the Nasdaq to put on a proper rally and, of course, if our other indices can't break and hold those red lines – then we're just bouncing around in our ranges.
The FTSE held that 5,250 mark but it don't mean a thing if the Dax can't swing over 5,750 so we'll be very concerned with their day's performance as well. Keep in mind that these are just our bounce levles off our 5% lines so NOTHING at all to get excited about down here other than the fact that we're not completely breaking down. We expected to be rangebound (see last two weekend posts) and that means we'll be seeing these same charts A LOT, possibly until the next earnings period…
Well that's it for me, I have a thing today so I'll be missing most of the action but I'm playing for us NOT to break over those red lines – or not for very long at least. We have Personal Income and Spending at 8:30 and I'm doubting those will be very exciting along with Core PCE for Jan, which is expected at 0% and I bet we beat that number. Construction Spending (or lack thereof) comes out at 10 along with the ISM Index (59 expected) for Feb.
Tomorrow is Auto Sales for Feb, Wednesday is Challenger Job Cuts, ADP Employment, ISM Services, Oil Inventories and the Fabulous Federal Beige Book. Thursday is our usual Jobless Claims and Productivity, which has high (6.4%) expectations and may pull us out of a slump if we hit it. At 10 on Thursday we get Factory Orders (an ambitious 2.7% is expected) and Pending Home Sales (1.7% – pathetic) followed up on Friday with the Big Kahuna – Non-Farm Payrolls and Consumer Credit.
So fun, Fun, FUN this week and plenty of nice, rangey trading for us to take advantage of!
Do you know someone who would benefit from this information? We can send your friend a strictly confidential, one-time email telling them about this information. Your privacy and your friend's privacy is your business... no spam!
Click here and tell a friend!