Up 19.7% in 7 months.
That's not bad. Our goal in our most Conservative virtual portfolio was to make $4,000 a month so a person with $500,000 in a retirement account can generate $48,000 a year to live on without touching (and, hopefully, growing) the principal. As we're now up $95,175 on $500,000 in our 7th month (and only about 50% invested), we are comfortably on track as all those little trees we planted begin to take root.
The current positions are actually up $130,845 but we pulled some bad positions that lost us $35,670, which is normal as we begin this process – you can't pick all winners – the key is to have the discipline to cut your losses and nurture those winners because, hopefully, those are the ones that will be with you a long, long time and keep producing that income. So, in theory, this type of portfolio gets stronger and stronger each year and it's amazing how fast it can grow – especially when we're at a 35% annual pace.
We might have done even better but we picked a terrible time to start this one, initiating a lot of initial positions in August and September, as the S&P topped out at 1,474. The markets began a relentless downturn all the way into QInfinity in November and bottomed out at 1,343 (down 9.5%) around the election and only last week made it back to where we were. Fortunately, our investing plan includes scaling into positions so we were able to adjust and add along the way – taking advantage of the dip and giving us a great return – even though the market is essentially flat to where we entered.
The chart on the right shows the portfolio's performance over time – down over $13,000 in November before turning around with the markets. All that time we kept planting our trees – adding an average of 3 positions each month as we will continue to do throughout 2013 as a portfolio like this is always a work in progress and today's review is, in fact, an exercise in identifying which positions we want to cultivate and which ones we are ready to harvest the cash on.
The key to our strategy is pretty simple, we look for undervalued stocks that have the long-term potential to either pay us dividends and/or make good candidates to sell options against long-term – so that we can create our own dividend stream – something we can do with any common stock.
As you can see from the chart on the left, high-dividend stocks outperform the S&P by a ridiculous margin over time, more than a 2:1 advantage year after year. If you are INVESTING for the long-term, why would you deny yourself that kind of advantage when building your portfolio?
There's another huge advantage we can get when building our portfolios and that's the discounts we are able to give ourselves by either hedging our entries with option sales or, as we did more often this year – selling short puts for our initial entries as that strategy either results in A) buying the stock at a steep discount to the current price or B) not buying the stock at all but keeping the put premium. As we didn't trust the market not to have a turndown in 2012 when we began this portfolio – we mostly sold long puts and took up well-hedged positions so we could ride out what we thought might be a 20% dip in the S&P before the Fed rescued us again.
As we only got 10%, we were happy to do a little more buying into the end of the year – adding 7 more positions in November and December including 2 of our 4 positions where we actually bought stocks (GDX and CIM), rather than nervously hedging long-term options.
Note that GDX and CIM are not hedged, both are buy/writes using our "How to Buy Stocks for a 15-20% Discount" strategy. Notice also that, on StJ's brilliant shaded box system for tracking where a trade has been in the past, only 3 of our remaining positions have fallen more than 50% at any point and one of those is our TZA hedge, which is supposed to fall when the rest of our portfolio is doing well.
The hardest thing to teach in portfolio strategies is patience. When you are investing with 20+ year horizons, it doesn't pay to rush into things your first year trading – let alone your first few months. This is our 3rd Income Portfolio and our 5th Long-Term Portfolio since we started keeping them in 2006. As each one matures, we have no more need to track them (as they are very easy to maintain once you get the hang of it) and we like to start a fresh one so new Members can catch up on a brand new set of stocks.
This Income Portfolio, since we started off in a climate where we weren't sure we wanted to have a lot of long-term stocks, doesn't have many permanent stock positions but, over the next 6 months, we will begin a transition and, hopefully, we'll be able to get this portfolio to the same level of maturity as our last 4 – and it will be ready to fly on it's own as we set up a brand new Long-Term Portfolio in the Summer.
Unfortunately, long-term investing is pretty boring. It's supposed to be boring as our goal is to generate a long-term income and you can't do that reliably if your balances are all over the place. Our core strategy is, as always, to BE THE HOUSE, not the gambler and we try, whenever possible, to sell risk to others. Risk is for suckers. Risk is for people who are not in the game for long-term security. Gambling can be fun, but having no money when you retire is not fun at all – so it's not a game we encourage. Notice, of our 3 most recent positions (full update here), we have 8 out of 11 slots filled with short sales – clearly we sell much more premium than we buy, as it should be.
Keeping that in mind, let's take a look at our current positions and make sure we are on track and, if not, do a little course correction to get us there. Now that we have more mature positions, we're also ready to try to draw a regular income (yes, it only took 7 months in a rocky market – isn't that cool?) and we'll be looking for opportunities to create dividends for ourselves by selling options against our well-entrenched positions.
AAPL – 4 2014 $400/500 bull call spreads at $58.05, sold 4 2015 $350 puts for $34.97 for net $23.08, now net $29.98 – up $2,760 (up 30%). Discipline, discipline DISCIPLINE. How long have we been messing with AAPL before it got cheap enough to go in our conservative portfolio? Now it finally did and we're up 30% in 5 days (2 days really as the weekend doesn't count). This is, of course, a fairly small entry in AAPL because we still don't trust it but, if it works out, it will still (at 4 contracts) make $30,768, which is almost our goal for an entire year ($48,000) so why should we risk more with that kind of pay-off potential? Our worst-case is, of course, having to own 400 shares of AAPL at net $373.08 ($149,232) and that would use about $75,000 of our $1M margin, at which point we'd likely sell the 2017 $300 puts and calls for $100+ and drop our net to well below $300 for 600 shares (if assigned). If we don't want to own $180,000 worth of AAPL at $300 a share – then why would we buy any when the stock is at $500 but, otherwise – what a fantastic way to set up a long-term position!
ABX – 10 short 2014 $30 puts sold for $4.60 ($4,600) to help pay for 15 2014 $25/40 bull call spreads at $7.41 ($11,115) for net $6,515, now $9,150 – up 40%. ABX is wildly volatile but this is really an inflation hedge on gold and gold is pretty low now ($1,650) and we're still up 40% because we sold a lot of premium and picked a good entry spot.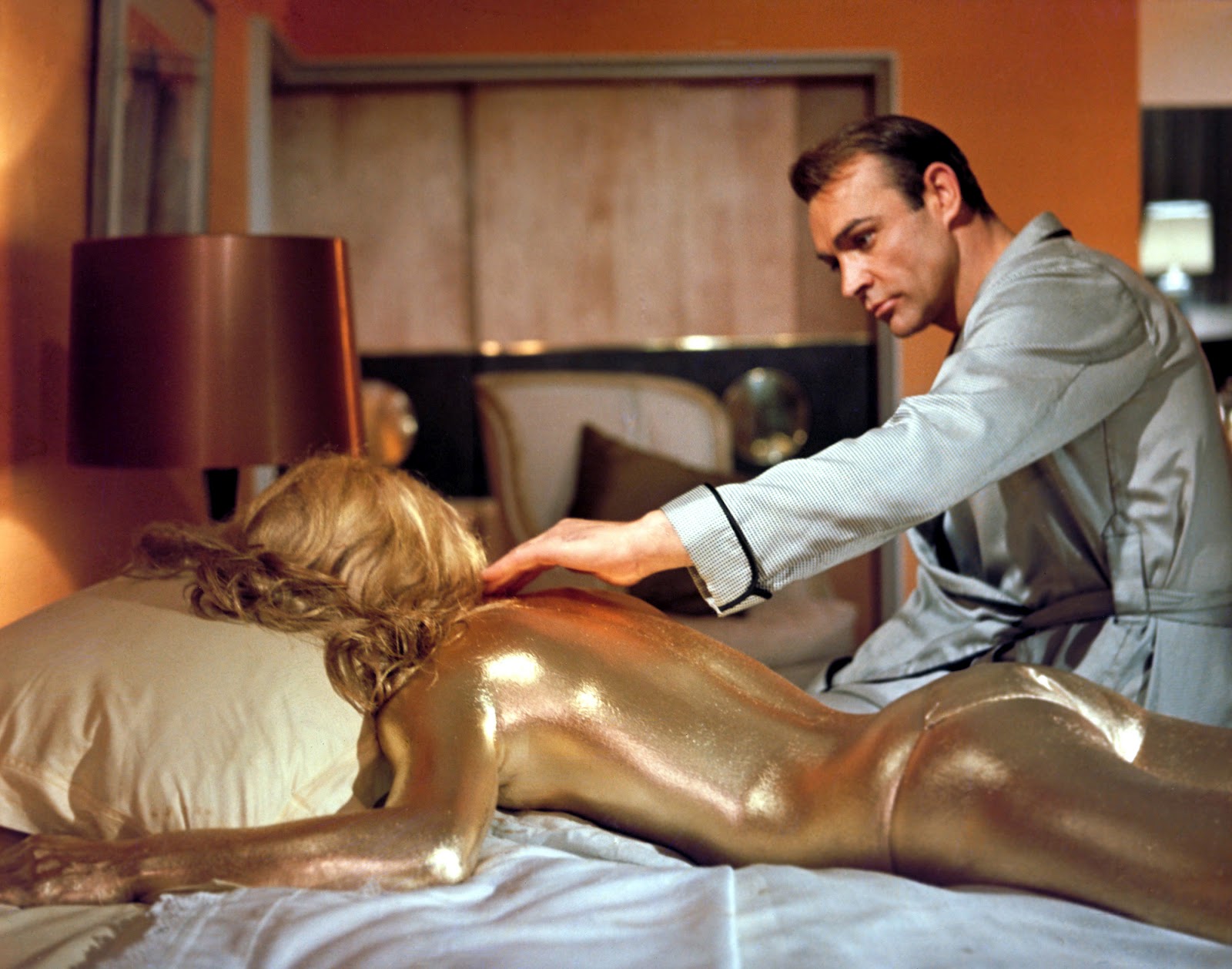 Did we like ABX in June, when we started this portfolio? Sure we did but ABX was at $37 in June so we didn't buy it. In July, when they dropped to $34, we sold puts and in Aug, when they fell to $32, we added the spread. This is what fundamental investors do – we WATCH stocks that we like and we WAIT for them to go on sale and THEN we buy. So, right now, ABX is back to $34 but the VIX is low so not as much fun to sell puts but the 2015 $30 puts are $4.30 and that's not so terrible as you are only about 7 months worse off than we were with our July sale but the key is that the net is the same and it's still a nice net entry on the World's biggest gold miner.
AMD – 100 2015 $2.50/4 bull call spreads at .32 ($3,200), sold 100 2015 $2 puts at .72 ($7,200) for a net $4,000 credit, now a .24 credit ($2,400) – up $1,600 (40%). When a stock doesn't pay a dividend, or one not worth collecting, there's really no need to own it, is there? By constructing an "artificial buy/write" we have all the joys of ownership at a generally lower cost. In this case, we had a net .40 credit with an obligation to buy 10,000 shares at net $1.60 with the stock at $2.10 on Oct 24th. That's a 24% discount, even if the stock is assigned to us. This means we have less need to hedge the position and our potential upside is $2.22 (the full spread plus the short puts) – over 100% more than the most we could spend on the stock and far, far more than the .85 of cash and margin required for this spread. In this particular case, it really doesn't make any sense to own the stock. At the moment, the stock is at $2.57 and well on track but the July $2.50 calls are .55 so a tempting sale there and we'll keep en eye on it if we begin to worry about our levels holding.
ALU – 10,000 shares at $1.12 covered by 100 short 2014 $1 calls at .50 and 100 2014 $1 puts at .35 for net .27, now net .72 – up 166% ($4,500). I love these kinds of plays. What did we risk? Owning ALU for .27 when it was selling for $1.12? Oh please Brer Fox – whatever you do – please don't throw me into that briar patch! When you do these right, you should be disappointed that you don't get assigned the stock. Today (1/8), the 2014 $1 puts and calls are $1.10 with the stock at $1.73 so we're pretty safe to collect the rest of our $1 ($2,800) between now and Jan and we're tying up $7,200 we could cash to do it but it's another 38% in a year and the margin is low so no reason to quit on it.

In fact, you could enter this as a new trade and make 38% unless ALU drops 42% this year – that's not bad but better to buy the 2015 $1/2 bull call spread for .40 and sell the 2015 $2 puts for .80 so your worst case is a net $1.40 entry on 1x of ABX with a $1.40 upside if they make $2 and hold it for a ridiculous gain on cash

and, of course, you can't have ABX put to you unless it's below $1 and then you can simply sell the $1 puts and calls for $1+ and drop your net to about 0/.70 so again – it's almost going to be disappointing if all you do is make $1.40 and miss the assignment.
BA – 15 2014 $65/80 bull call spreads at $6.79 ($10,185), covered with 20 short 2015 $65 puts at $7.50 ($15,000) for a net $4,815 entry, now net $380 – up $5,195 (107%). Gotta love the artificial buy/write. We wanted to own BA in October, when it was testing $70 but didn't want to get too committed so we took the bull call spread and later sold some puts on the next dip (11/5) with a commitment to buy 2,000 shares for net $62.59 BUT, should BA fall that low, we can also sell some short calls (Aug $75s, at the money are now $5) for another $4 at least (better VIX on the drop too) and then net $58ish on the puts and there's always 2017 to roll to eventually. The point is that you need to have a REALISTIC long-term plan before making a $130,000 commitment to own BA (over 10% of our buying power). Just last year, BA plunged from $78 in April to $54 in August (30%) on Dreamliner delays so you have to expect serious volatility if you are going to play this stock.
BBY – 30 short 2015 $13 calls at $2.70 and 30 short 2015 $13 puts at $4 ($1.30 credit), now net -$1.81 – down $1,530 (39%). This was already a roll trying to make up for a poor original entry and it's quite a roller-coaster but we still have faith and an early buy-out would make us extremely happy as all the long premium we sold will expire worthless and the long calls we sold will quickly realize full value. I would have pegged this for a new play but it really took off since we did the above chart and now the spread is positive .70, which is a nice gain as you get to keep the original credit as well, of course ($6,300 profit so far but we like it for more).
CCJ – 10 2015 $13/17 bull call spreads at $2.67, sold 10 2015 $17 puts for $2.60 for net .07, now net $1.10 – up $1,030 (1,471%). Well, no arguing with those net returns, right? This is an important lesson – what did we do? We liked CCJ on 12/17 as it crossed $20 so we were confident setting up a trade idea where the worst-case was that we'd be assigned 1,000 shares at net $17.07 – a 15% discount to the current price. To the upside, unless CCJ fell more than 15%, to below $17 – we make $4 (20%) and that 20% is our additional downside cushion – so this trade is self-hedging too. So despite the fact that this trade is up 1,471% (on cash) in 30 days – it's merely "on track" to make our full $3,930 over 2 years.
CIM – 5,000 shares at $2.61, sold 2015 $2.50 puts and calls for .90 for net $1.71, now net $2.15 – up $2,200 (25%). We only bought these on New Year's eve so kind of crazy money to make in 3 weeks. Keep in mind we max out at $2.50 as this was a fairly conservative entry so only .35 x 5,000 ($1,750) left to gain. BUT, we really like CIM AND they pay a .36 dividend so we get another $1,800 a year for NOT selling it and that tips the scales back to keeping it. In fact, we wish it had gone lower so we could have added more at 25% off instead of giving us a quick 25% profit – which means we played this right as it's good when you wish you hadn't made the quick money.
CLF – 10 short 2015 $25 puts at $6.50, now $4.73, up $1,770 (27.3%). We LIKED but did not love CLF. The reason we sold these short puts was we happened to notice their tremendous premiums and couldn't resist taking some. Even now, with CLF at $36.21, the puts net out to $20.27, a 44% discount on a straight put sale. We KNOW that usually we're happy to get a 20% discount so these puts reflect expectations of extreme volatility. BUT, that's volatility and not negativity as the calls are equally expensive (net $51 is 44% higher and the $47 calls are $3.60). See the logic? Before we sold the puts (9/21), CLF had gone from $31.68 to $46 and back to $40 AND the overall VIX was in the $20s. True to form, the stock then fell to $28 in Dec and then back to $40 and now $36 again – it is a crazy stock and may give another good entry so worth watching. We LIKED (past tense) CLF enough to be willing to work with 1,000 shares if we got "stuck" with them at net $20,270 and, since we got paid $6,500 to take that risk – it was simply too good a deal to resist but this is certainly not a stock we'd chase.
CLNE – 30 2014 $10/15 bull call spreads at $1.67, sold 30 2014 $10 puts for $2.80 for net $1.13 credit ($3,390) now net $1 ($1,000) – up $4,390 (129%). Timing was spectacular here as we nailed the bottom of the sell-off and now all CLNE has to do is make another $1 and hold it and we have another $4,500(ish) coming. So, worth holding on to despite the crazy gains.
CMG – 10 2014 $235/315 bull call spreads at $31.08, now $47.45, up 52% ($16,370). We certainly don't like CMG enough to sell puts against them and obligate ourselves to own them (though we did sell puts as a short-term trade around the same time) but the dip to $240 with a high VIX back on Oct 19th was too much to resist, so we took a chance that the $100, 30% drop from the September highs was enough and already they are back to $300 and we are "on track" to make the full $70 so plenty more to gain if all goes well.
CSCO – 30 2015 $15 calls at $3.50, sold 30 2015 $15 puts at $2.50 for net $1 ($3,000), now $14,100 – up $11,100 (270%). The long call offset with the short put is a very aggressive play and we usually reserve it for stocks we feel are so drastically underpriced that we don't want to risk capping our gains by selling some calls. I was pounding the table on CSCO at our Las Vegas conference to the point that we actually put the trade on the next day (11/13). CSCO really took off since then and is over $20 already and we will cover if they fail to hold $20 but I still see mid-$20s as a fair target.
DMND – 5 2014 $15/22 bull call spreads at $1.87, sold 5 2015 $15 puts for $6 for net $4.13 credit, now net -$3.53, up $300 (14%). Our max pay-off on this one is $3,500, and we have a while so we'll watch and wait for now but it didn't do what we thought and it's taking up space so I'm inclined to kill it if it gets weaker (now between $13 and $14).
F – 30 2014 $10 puts sold for $1.92 to pay for 30 2014 $10 calls at $1.42 for a net credit of .50, now net $3.12 – up 724% ($10,860). Can't complain about this one. Effectively, we're in F for net $9.50 but it only cost us the margin on the short $10 puts, which is now $1.50, less the .50 net cash on the trade so $1 of margin currently used on our net $3.12 position and if F goes over $14 then we should test $15 and longer-term I see $17 but I think around $15 we'd like to sell a few short calls to pick up a few bucks.
GDX – 1,000 shares at $45.11, sold 10 2015 $45 calls for $9.90 and 10 2015 $40 puts for $6 for net $29.21/34.61, now $31.61 – up $2,400 (8.2%). This one is simply, as we say in the business, "on track". Buy/writes, especially real (as opposed to artificial) ones are generally slow movers and all we need to do is focus on our goal. Our goal here is for GDX to stay over $45 through the Jan 2015 expiration and GDX is currently $45 on the button – despite gold's recent sell-off. Noting to do here but watch and wait BUT, if GDX can't hold $45 – we have our eye on collecting about $1 from selling the Feb $45 calls. It's nice to know we can pay ourselves a $1,000 monthly dividend like that…
GE – 2015 $20/25 bull call spread at $2.12, sold 30 2015 $18 puts for $1.80 and 15 March $22 calls for .50 for net .07, now net .40, up $990 (471%). When you get a very small net entry, you get silly gains sometimes. The thing to focus on is our goal of clearing $15,000 on the long spread and, as long as GE makes $25 by Jan 2015 – we'll be "on track". Meanwhile, this is a great trade as it ties up just net $1.80 of margin on the short put side so the return on cash and margin is fantastic AND we get to make a little money on the side while we wait, selling front-month calls.
GT – 10 short 2014 $10 puts at $2.10, now .80 – up 62% ($1,300). It doesn't look like we'll end up owning GT (now $14.35) and this was another very good June pick (19th) that got away from us before we could finish building the position, which is fine – it's bound to happen – especially if we're doing our job right and picking good stocks! As we're 40% in the money and as the net margin on the puts is $1,000 to make another $800 if GT holds $10 for a year – no point in closing these early.
HPQ – 50 short 2015 $15 puts at $5.65, now $3.75 – up 33% ($9,500). Who'd have thought we'd make a profit from HPQ? I did!!! This was one I was really pounding the table on in Vegas and we rolled into this position from our original loser just after the conference in November. If we do get assigned the stock at net $9.35, that would make the .53 dividend 5.6% but that's not very likely, we'll probably just keep the cash, with $18,750 left to collect if HPQ can hold $15 for the next two years.
IMAX – 20 2014 $15/20 bull call spreads at $3.10, sold 20 $17 puts for $2.10, net $1, now $2.32 – up $2,640 (132%). We're still bullish on IMAX and lucky to be in with such good spreads. IMAX is actually LOWER than where we entered it on 12/10 but, since we SELL premium and don't buy it like suckers – we benefited greatly from the rapid decline in the VIX. This position, like many others, can go just as quickly against us if the market turns down and the VIX takes off – never forget that!
JRCC – 20 short 2014 $2.50 puts at $1.60, now $1.15 – up 28% ($900). This is a crazy little stock and we picked them up on July 10th, when they had plunged from $3.85 to $2.20 on earnings. They bottomed out at $1.68 so we were a bit early but then they climbed back to $5.89 in October and then had earnings again and fell to $2.04 in November and now we're up to $3.47 ahead of another earnings report. Since we REALLY don't mind owning them for net .90 – we are just ignoring all this nonsense and waiting to collect our remaining $900 but,

if there's another earnings dip – it's a nice opportunity for a new entry if you missed out before

.
MT – 1,000 shares at $16.78, sold 10 2015 $15 calls for $4.50 and 10 2015 $17 puts for $4 for net $8.28/12.64, now net $9.43 – up $1,150 (14%). We only bought this 12 days ago so not much to tell other than we got a good entry. Of course, there's a skill to that so I guess that's the lesson here. We follow MT and, when it had "negative" news that we felt was getting an over-reaction, we jumped in on the panic. My comment that day was in response to Yodi asking about an entry on X, but I said I liked MT better at that moment:
X/Yodi – MT had a nice dip today because they are raising capital to cut old debt and restarting a furnace – I don't consider those bad things. They pay a .64 dividend and, for $16.78, you can buy the stock and take advantage of selling the 2015 $17 puts for $4 and the $15 calls for $4.50 for net $8.28/12.64 and that makes the dividend 7.7% while you wait to see if you get called away with an 81% profit. That one is so nice we should add 10 to the Income Portfolio (small in case we have to DD and a very nice $6,720 profit if not).
That's all it takes – patience and paying attention. We KNOW what MT is worth so, when it goes on sale – we're happy to whip out our checkbook and buy some. The next day, it was off seal already and $1 higher but we get these opportunities all the time – this portfolio is full of examples from our last 7 months of trading.
RIG – 1,000 shares at $40.41, now $51.82, covered with 10 2014 $40 calls at $8.60, now $13.80 – net $38,020, up 19.5%. This is a good one as RIG is up 28% from our June 5th entry. No wonder it was our first choice in the portfolio! Our upside is limited as we took our profits up front when we covered our purchase but we never sold short puts and we do REALLY want to own RIG long-term (if they get cheap again), so let's sell 10 of the 2015 $35 puts for $3.10 ($3,100) and that's well-covered by the short calls that are deep in the money and, of course, we'll stop out the stock if we fall below $50 and take that $10,000(ish) off the table. Looking ahead, we can roll the caller to the 2015 $50 calls, now $10 and that's an even(ish) roll coupled with the short put sale that sets us up for another 20% gain over time but, for now, let's leave the protection in place and see how the year starts out.
RRD – 2,000 shares at $9.23, selling 20 2015 $10 puts and calls at $4.30 for net $4.93, now net $6.13 – up $2,400 (28%). Crazy gains since 1/4 makes me want to take it off the table. Max pay on this is $10K though so silly to get out with a 1/4 gain – even though we did make it in our first 17 days out of 725. This is another one of those positions we wish had gone the other way and given us a cheaper entry to scale into.
SBUX – 20 short 2014 $40 puts at $5.33, now $1.60 – up $7,460 (70%). This is one of those times when we would rather have been assigned because it would have been great to own 2,000 shares of SBUX for net $34.67. Still, it's the greatest way to initiate stock positions because, at the time (8/7), SBUX had fallen from $53 to $42 on disappointing July earnings and we weren't sure when they would stop falling but we did have long-term faith – but it's a lot easier to have faith when you can give yourself another 20% discount! Even if we did decide we regret not owning the stock now, we still got paid $5.33 for the puts and we can sell the 2015 $44 calls for $8.60 and buy the stock for $55 and that's net $41.07/38.03, which is STILL 10% lower than where we entered the stock so – just because you sold a put and it "got away" from you – doesn't mean you're out of options.
SHLD – 10 short 2014 $32.50 puts at $7.40, now $7.60 – down .20 (3%). This is misleading as a special dividend was paid against our original short puts but, suffice to say, the correct price of our puts is now roughly $3, not $7.60 and, as long as SHLD is over $32.50, they expire worthless so, at $41, there's no need to worry and we can just all this "on track" as we wait to collect our entire $7,400 on this one.
SVU – 200 2014 $1.50/2.50 bull call spread at .40, now .58 – up $3,600 (45%). I think we had short puts against this one and took those out for a profit to lower our basis. SVU is at $3 now and we stand to make another $8,400 (.42) if they hold $2.50 for the year. That's looking good so no reason to change this one and not too bad as a new play since the .58 spread can hit $1 in 12 months and still make 72% as a new entry.
TIVO – 50 2014 $7/12 bull call spreads at $2.45 ($12,250), sold 30 $10 puts to cover at $2.10 ($6,300) for net $5,950, now net $14,680, up $11,550 (194%). This is what we call an artificial buy/write. TIVO was at $10 on 9/24 and we took this fairly aggressive position as it seemed to be consolidating for a breakout and it had a huge one around Thanksgiving and is now $12.50 – right on our upper target already. Our full pay-off on the bull spread is $25,000 and currently $17,500 so we hope to make $7,500 more if TIVO holds (plus a bonus $3,000 if the short puts expire worthless). Since that's another 42% on $17,500 in 12 months – it's nothing we want to throw away so we'll stick it out for now. This would be a good one to sell calls against if the VIX wasn't such crap but a 1/2 sale of the May $13s at $1 ($2,500) could easily do more harm than good, so we'll just keep an eye on that $12 line to see that it holds.
TSLA – 50 2015 $30/42 bull call spreads at $4.20, sold 25 2015 $23 puts for $5.30 and 25 March $34 calls for $1.80 for net .65, now net $1.21 – up $2,800 (86%). OK, that is just a silly amount of money to make in 7 days but, again, good timing on the entry. We talked about TSLA all month since I went to the showroom and someone asked about it on the 14th and we happened to be at the bottom of the channel and we don't follow the sheeple because we KNOW they are idiots and there was nothing going on to change our long-term premise – we were able to pull the trigger while others were fleeing the stock. So we end up buying on a good day and we're off to a great start – who said investing is hard?
TZA – 50 April $15 calls at $2.13 covered with 50 short Jan $22 calls at $1.56 (net $2,850), now net .77 ($3,850) – up $1,000 (35%). We had nice timing going naked on our longs and then covering at the top, so we ended up with very cheap insurance that we never needed but

now is the time to spend money and roll so we'll let the $22s expire worthless on Friday but let's salvage the .63 left on the April $15 calls ($3,150 – down since last update) and roll them to the July $13s for .90 ($1.53)

and now we're spending another $4,500 for another 3 months of insurance

and we'll look to cover with something next time we have a nice dip

(and possibly spend that money to roll the calls to a lower strike)

and, if we never have another nice dip, we can already see that our rate of return in a bull market makes $5,000 very cheap insurance indeed.
Keep in mind, that $15/22 bull call spread was good for $35,000 had the RUT fallen 15% instead of rising 15% and we probably would have lost $75,000 instead of making $75,000 and the hedge would have covered half our losses – like it's supposed to! Remember we were over-hedged for a while and pulled our losses until we got to the right mix. You have to tinker with your hedges until you get the right balance.
X – 10 short 2014 $20 puts at $5.90, now $2.03 (up 65.5%). Talk about getting away from us – X is at $25.70 already. Since it's margin-efficient (just $2,250), let's sell 10 of the 2015 $22 puts for $4.20 ($4,200) and put a stop on the 2014 puts at $2.50. If we stop out, we still will have collected net $3.40 on the 2014s plus $4.20 on the 2015s so our worst-case becomes owning X at net $13.40 (about 1/2 the current price) and, if the short puts expire worthless, we get paid at least $7.60 over 18 months not to own X – not a bad worst-case scenario!
Not a bad-looking set of picks! Of course we dump our losers and keep the winners but most of our mistakes came early on and we've made up for them in spades. This is why we spent most of the Vegas Conference discussing long-term strategies – this is the way you should be looking to make the bulk of your money – not messing around with short-term plays. Even in the short two weeks between when I first started recapping these trades until today (21st), we've jumped $37,000 on $250,000 invested (14.8%) – that's not bad for short-term investing anyway!
This is also why keep reminding Members to watch "The Man Who Planted Trees" – because that's what a Long-Term Portfolio is all about – we "plant" our positions and, at first, we spend a lot of time helping them along but, once they take root and begin to bear fruit – we can look forward to harvesting our benefits forever more. Of course some of our positions don't work out (for whatever reason) and we need to cut our losses and move on.

Our strategies may shift with the seasons and with varying market conditions but our core strategy is the same – build long-term wealth by constantly decreasing our basis by steadily selling premium until, one day, our basis is down to zero and all of our premium sales become a veritable forest of profits. Of course, this takes many years to accomplish but, if you can learn to have the patience to put in the work – the rewards can be just as great!
Do you know someone who would benefit from this information? We can send your friend a strictly confidential, one-time email telling them about this information. Your privacy and your friend's privacy is your business... no spam!
Click here and tell a friend!