It's just another manic Monday in the markets.
The Dollar has calmed down and is back to 81.20 and that's goosing the Futures up more than half a point with gold rocketing back to $1,591 and congrats to all our GLD, GDX, ABX and HMY players – all picks (or re-picks) from last week's exciting and silly pullback.
Speaking of exciting: Remember last week when we liked the Nikkei Futures at 11,200 (even 11,300 pre-market on Thursday – as noted in the post)? The Nikkei stopped just under 11,700 this morning and has settled at 11,675 as they Yen is back down (up) to 94 to the Dollar, despite it's weakness.
That means you don't need Sherlock Holmes to deduce that the Euro must be way up and it is – back over $1.33 today as all those silly worries over the Italian election turned out to be exactly the BS we expected them to be, along with all the other worries we discounted in last week's very extensive review of "10 Big Worries."
Oil is back testing $94 and, unfortunately, gasoline (/RB) shot up to $3.30 again – up .20 since Friday's close. We took the money and ran on our oil shorts as we came up just short of our $92.50 goal but it was gold we chose to ride long, not oil – which is still in a World of fundamental pain. I was in California last week and they LOVE electric cars out there. California often sets national trends and retail gasoline in the state is about $4.60 and probably $4.80 today so they have good reason to love hybrids and electric cars – not to mention that LA smog, which makes Chinese visitors feel right at home.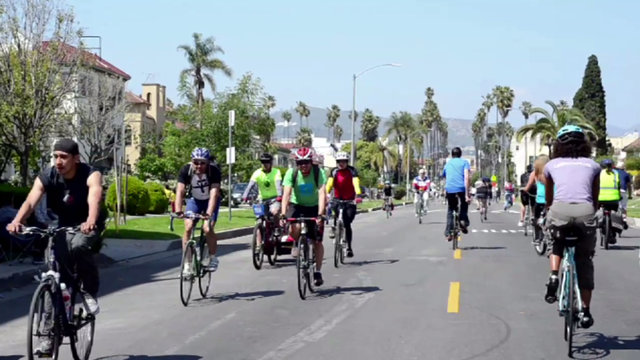 Fortunately, I got out of LA-proper this weekend and went to Malibu and then spent Sunday at Hermosa Beach before heading to the airport and there I met many ex-New Yorkers and I was considering what Billy Joel said about "Los Angelenos":
Los Angelenos

All come from somewhere

To live in sunshine

Their funky exile

Hiding up in the mountains

Laying low in the canyons

Goin' nowhere on the streets

With their Spanish names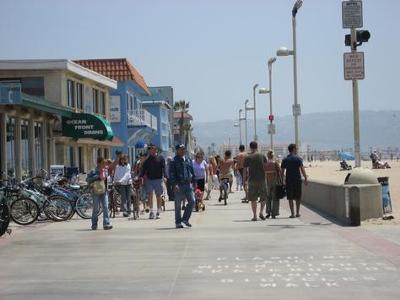 It's true – California is a place for people who want to start over and it filters out the kind of people who worry about the Future (as their future almost certainly includes a disastrous earthquake) so it's a state full of risk-takers and optimists and dreamers who mainly came from the East Coast and got a chance to start fresh and tried to avoid making the same mistakes we did – hence more public lands, more preserved environment, more concern about health and individuality and less concern about money and finance.
In fact, an East-Coast Finance guy said to me "it's like being a shark in a pond full of minnows" but I think that's a simplification. Californians play a longer game than New Yorkers and it's easy to jump in and do well in the short run but the real survivors in California are a tougher breed, but also a nicer one than what we are used to on the East Coast, where survival of the fittest is what we win BEFORE we start competing.
Could I live in California? I thought not when I was in LA/Beverly Hills most of the week and I've visited before and seen most of it but Hermosa reminds me of my precious Lerici in Italy, which is on my short list of retirement spots so, next time I'm in California, I'll spend more time south of LA – an area I've missed in previous travels.
Anyway, where was I? Oh yes, so if California is buying smaller cars, hybrids and more electric cars (not to mention no cars at all for a lot of people) then I don't think the rest of the US is that far behind – especially with these sustained, ridiculous fuel prices.
Notice that the spike in oil prices in 2007-8 led to a 5-year change of habits among US motorists that is a continuing trend. For some reason, the NYMEX crooks have decided to remedy the situation by raising gas prices but I think they ain't seen nothin' yet as far as consumers cutting back is concerned. While we talk about TSLA, the stock here at PSW (one of my picks of the year and right on track so far!) – in California they talk about Tesla the car and how long it takes to get one and when do I think they'll be more affordable because "everyone wants one."
And it's not just cars, of course – it's LED lights and solar homes (saw plenty of those) and sure, they are marginally cost-effective at the moment but the same thing could be said about early VCRs, CD players, Computers, etc – things that have great public demand tend to get cheaper as they are mass produced. Oil is sealing it's own fate – even in an inflationary environment and we welcome the attempt to take it higher as we only get to short it again (and again).
All our market gains this morning are a reaction to Dollar losses so we'll watch and wait (for clarity) today. The UK lost it's AAA rating but, DUH! to that and the bears will have to work a lot harder to stop this runaway train of a market. European stocks in general have been missing the rally so far this year and we know China is tightening on property inflation as well as allowing fuel prices over there to rise for the first time since September.
That and the drop in commodities (which scare people out of emerging markets) leaves US equities as the "best" place to park your global investment Dollars for moment and we keep waiting for a shoe to drop, just like the bears but, unlike the bears, we're happy to participate in the gains while we wait.
Do you know someone who would benefit from this information? We can send your friend a strictly confidential, one-time email telling them about this information. Your privacy and your friend's privacy is your business... no spam!
Click here and tell a friend!