Good morning!
I feel like I work at Pravda when I say "Markets are heading up this morning" – doesn't matter what's real, that's the news we're going to report. The crops are always new records, factory production is always up and the 5-year plan is always on track…
Nothing can be further from the truth than the Shanghai Stock Exchange, which opened down 2.5% flew back to positive and then decided to finish down 3% after all – manipulation failed for the day over there.
Problems in China are caused by their FAILURE to just lie back and accept the market manipulation going on on that side of the World. Goldman Sachs (GS) has been finally chased out of metals trading as a Senate subcommittee began examining their "alleged" manipulation of commodities and, over in China, the Securities Regulatory Commission is probing the same kind of index manipulation that is commonplace in our own markets.
Of course, if you want to see EPIC manipulation, you can't beat da boyz at the NYMEX, where they canceled all but 1,693 out of over 300,000 FAKE!!!! open orders that were placed in January, effectively shorting the US of over 20M barrels of oil in January.
Each contract represents 1,000 barrels scheduled for delivery to Cushing, OK, where the weekly inventory reports are tabulated and, by cancelling 99.4% of all the orders – the CRIMINALS at the NYMEX have deprived the United States of America of an economically vital resource in order to create an ENTIRELY ARTIFICIAL shortage of oil next month that their MEDIA LACKEYS will spin as an indication of demand increasing.
I'm NOT joking, this is an act of economic terrorism that is happening right now, in this country, that will affect YOU in two weeks (the first January inventory report on the 7th) and will drive up the price of oil through market supply manipulation followed by a propaganda campaign that will sucker people into taking long positions (off the hands of the Banksters who are currently stuck with them) based on false information that will be spoon fed to you by the Corporate Media – in between commercials for Banks and Oil companies.
Lenin never had it so easy!
We also have other interesting Official Party Data to discuss as the 3rd revision of our Q3 GDP has come in at a whopping 5% – I'll bet you didn't realize how great things were this summer, did you? Turns out they were twice as good as last summer (2.7%) and 25% better than the original estimate (3.9%). Mostly the revision came from a huge upward revision to Corporate Profits, from 3.2% to 5.06%. Household spending also doubled, from 1.2% to 2.5%, adding 1.2% to GDP all by itself, as lower gas prices left more money in consumers' pockets – a trend that should continue into Q4.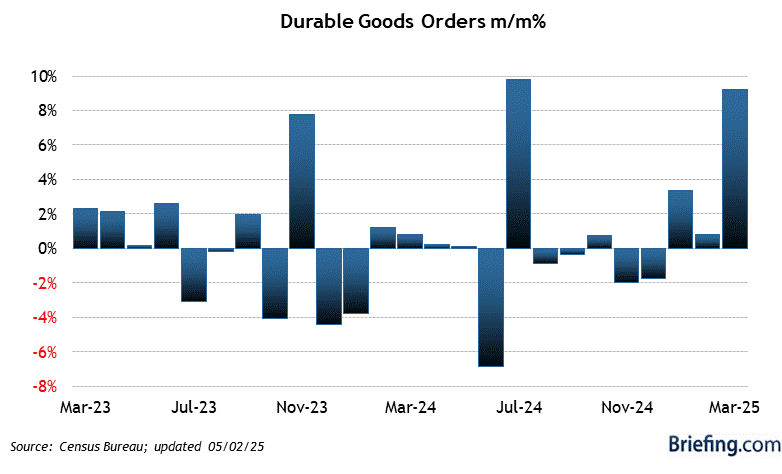 HOWEVER, November Durable Goods also came out today and they were DOWN 0.7% vs up 3% expected. Ex-Transport, they were down 0.4% vs up 1.1% expected – so a disaster all around. This uncomfortable fact is being swept under the GDP rug though it should be of great concern as it comes into play on our next GDP report – and now we've set the bar very high.
Also worrying are some very weak numbers in Core Capital Goods, with orders flat at 0% vs 1% expected and shipments up just 0.2% vs 1.3% expected. Nonetheless, the markets are flying up to new highs in the Futures, which will make for some very exciting shorts as the strong Dollar should pressure the indexes lower (along with rumors of Fed TIGHTENING, as our economy begins to look like China), but we're not expecting a big drop until after New Years.
We're still waiting to see if 11,000 can be taken back on the NYSE as THAT would be a bullish sign and we already got Russell 1,200 back with the S&P and Nasdaq already out in space, more than 10% over their Must Hold Lines (Nasdaq almost 20%).
We already made some bullish plays on oil in our Live Member Chat Room to take advantage of the scam and, shorter-term, we can play the TNA Jan $78/80 bull call spread for $1, which pays 100% if the Russell holds 1,200 for the next 24 days (in case you think you're too bearish).
This morning, however – we're shorting the Futures here (9am) at 17,995 on /YM, 2,085 on /ES, 4,310 on /NQ and 1,207.50 on /TF.
As long as the S&P is over 2,080, that shouldn't be a problem and Dow 18,000 would confirm it nicely – it's a good way to cover if you are too bearish and we can still go long on oil (/CL) at $55.50 and, of course, there's our Secret Santa's Inflation Hedges – with 5% GDP, I think it's going to be a good year for them after all.
Do you know someone who would benefit from this information? We can send your friend a strictly confidential, one-time email telling them about this information. Your privacy and your friend's privacy is your business... no spam!
Click here and tell a friend!