Financial Markets and Economy

Oil sinks on supply worries; sterling drops on May comments (Reuters)
Oil prices fell on Monday on fears that record Iraqi crude exports and growing U.S. output could undermine OPEC's efforts to reduce supply, while sterling slumped on comments by British Prime Minister Theresa May suggesting what could be an aggressive exit from the European Union.
Pound Falls to 10-Week Low as May Hints at Single-Market Exit (Bloomberg)
The pound fell against all major currencies as U.K. Prime Minister Theresa May's comments over the weekend stoked fears that the U.K. will lose access to Europe's single market.
Offshore Yuan Falls for Second Day as Bears Reload After Squeeze (Bloomberg)
The yuan's volatile start to 2017 showed no signs of abating, with the offshore currency tumbling for a second day as China's central bank weakened its fixing by the most since June.
There's a catch with OPEC's plan to cut production (Business Insider)
OPEC agreed to curtail production output back in November for the first time since 2008.

The bulk of the cartel's cut is coming from Saudi Arabia, although others including Iraq, the United Arab Emirates,Kuwait, and Qatar will also participate.
Goldman Sachs could earn an extra $3 billion from a major trading rebound (Business Insider)
There's a major rebound underway in the fixed income, currencies, and commodities — or FICC — trading business on Wall Street, and one bank stands to win big from it.
GOLDMAN SACHS: 17 stocks that have a long way to fall (Business Insider)
Goldman Sachs has some ideas about what US stocks to sell in 2017.
Turkish Lira Extends Losses as Rate Speculation Mounts: Chart (Bloomberg)
Turkey's lira fell to a record on Monday as investors tested policy makers' resolve to defend the currency.
Auto Makers in Hot Seat as Political Pressure Rises (The Wall Street Journal)
The decision ahead of Motown's annual car show comes as auto makers have faced heat from the incoming administration of President-elect Donald Trump to manufacture more vehicles in the U.S.
Why the China Manipulator Label Looks Increasingly Appealing to Trump (Bloomberg)
Donald Trump wasn't the first U.S. presidential candidate since the century began to blast China for manipulating its currency for trade advantage, but it's increasingly likely he'll be the first to follow through on the threat once in office.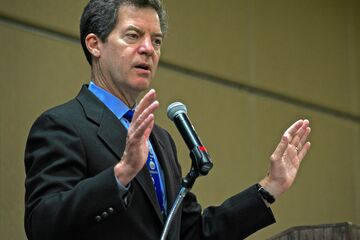 Kansas Offers Cautionary Tale for Trump's Tax Ambition (Bloomberg)
The governor of Kansas has some wisdom for Donald Trump, from one Republican tax-cutter to another: The reductions may take longer than expected to give the economy a sustained lift.
German Industrial Output Rises in Sign of Economic Strength (Bloomberg)
The reports follow a string of data published last week that underlined Germany's economic strength heading into a year that will bear challenges from national elections in autumn to risks from Britain's exit negotiations with the European Union.
China Is Planning a New, Relaxed Approach to Growth (Bloomberg)
As China's top leaders tallied the cost of another year of debt-fueled growth at a December meeting, the imperative for stability as a leadership reshuffle loomed later this year prompted an unexpected conclusion.
STOCKS SLIP: Here's what you need to know (Business Insider)
Stocks finished mixed in trading on Monday to start the week.

The S&P 500 and Dow Jones indexes both found themselves in the red, while the tech-heavy Nasdaq ended up strongly.
Just Had a Baby? Prepare to Spend $233,610 Raising It (The Wall Street Journal)
It's getting more expensive to raise children in America. A new report from the U.S. Department of Agriculture found that married, middle-income parents will spend $233,610 to raise a child born in 2015 from infancy to adulthood.
Here's how much Trump's plan for a bigger Navy will cost (The Fiscal Times)
President-elect Donald Trump has vowed to maintain a naval fleet of 350 ships as part of a historic buildup of the U.S. military, but his ambitions come with a stiff price tag.
Oil Price Predictions – A Triumph Of Hope Over Experience? (Value Walk)
A new year brings with it interest in what the rest of the year will be like with analysts, traders, investment banks and government agencies going through the ritual of forecasting the price of crude oil and products made from it.
Lower Quality Stocks Have Led the Market Over the Past 3 Months (Zero Hedge)
'Quality' is one of the those terms in finance that if you ask three different investors to define you get four different answers. Generally, however, companies with higher profitability, lower debt, and higher sales growth are considered to be higher quality companies. Lower quality companies tend to have the opposite characteristics.
Companies

U.S. charges Volkswagen executive with fraud over emissions scandal (Reuters)
Volkswagen AG (VOWG_p.DE) suffered a new setback on Monday when an executive was charged with conspiracy to defraud the United States over the company's diesel emissions cheating and the automaker was accused of concealing the cheating from regulators.
Is Celgene Simply the Best Biotech Stock on the Planet? (Fool.com)
A mic drop at the end of Celgene (NASDAQ: CELG) CEO Mark Alles' presentation at the35th AnnualJ.P. Morgan (NYSE: JPM) Healthcare Conference might have been appropriate.
GM Won't Move Small-Car Production From Mexico, Despite Trump Criticism (The Wall Street Journal)
General Motors Co. Chief Executive Mary Barra said the company won't move small-car production to the U.S. from Mexico in the wake of President-elect Donald Trump's criticism of the auto maker's imports.
British Airways crew walk out over "poverty" pay (The Economist)
BARRING a last-minute breakthrough, about 2,500 cabin crew members employed by British Airways (BA) will strike this week over alleged "poverty pay" at the airline. Workers originally planned walkouts for the Christmas period, but suspended the action to consider a revised pay offer.
Americans Eat 554 Million Jack in the Box Tacos a Year, and No One Knows Why (The Wall Street Journal)
More than 1,000 times a minute, someone bites into what has been described as a wet envelope of cat food—and keeps eating.
McDonald's Aims to Flip China Results by Ceding Control (The Wall Street Journal)
McDonald's Corp. was one of the first American brands to strike gold in China, becoming a symbol of the Asian giant's opening to the West. Now as competition grows in China, the restaurant chain is handing over the reins to a Chinese state-owned enterprise, in a deal that would value the business at as much as $2.08 billion.
Technology

Amazon Echo tries to order dollhouses across San Diego (Alphr)
Generally, devices that listen to voice commands don't cause too much trouble. The phrase used to activate them – be it "OK Google," "Alexa" or "Siri" don't come up enough in conversation to be a problem.
Google Voice updates are imminent (Engadget)
The useful (and slightly neglected) Google Voice app hasn't seen many changes since the company cleaned up its voice transcriptions and integrated with Hangouts in 2015.
The Humans Working Behind the AI Curtain (Harvard Business Review)
Just how artificial is Artificial Intelligence? Facebook created a PR firestorm last summer when reporters discovered a human "editorial team" – rather than just unbiased algorithms – selecting stories for its trending topics section.
Time's AI-powered time tracking app will help you stop procrastinating (Tech Crunch)
Do you like making lists of things to do, but then end up failing to accomplish the items you've laid out? A new application aimed at those with a tendency towards procrastination can help.
Windows 10 Creators Update will add tab previews and a night mode (Engadget)
Windows 10's Creators Update will have its fair share of pleasant surprises, apparently. Microsoft has released a new Windows Insider preview that stuffs in quite a few new features, some of which you might just use every day. For one, its Edge browser now includes tab previews.
Politics

Putin's Real Long Game (Politico)
A little over a year ago, on a pleasant late fall evening, I was sitting on my front porch with a friend best described as a Ukrainian freedom fighter. He was smoking a cigarette while we watched Southeast DC hipsters bustle by and talked about 'the war' — the big war, being waged by Russia against all of us, which from this porch felt very far away.
Top U.S. Senate Democrat says Trump's nominees need 'thorough' vetting (Reuters)
The top Democrat in the U.S. Senate, Chuck Schumer, decried what he called undue haste to confirm President-elect Donald Trump's nominations for various top posts, saying on Monday they needed more thorough vetting.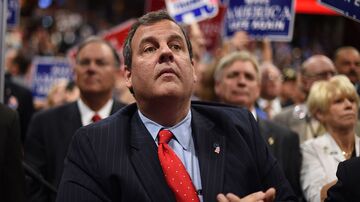 Christie Chasing Career Makeover While Financial Mess Unresolved (Bloomberg)
On the eve of his annual policy-setting speech Tuesday, Governor Chris Christie has largely given up trying to solve New Jersey's mounting financial troubles. His focus now is on inspirational talks about addiction recovery.
Trump's Canceled Overseas Projects Brought in a Mere $323,150 (Bloomberg)
Since Donald Trump's election, his organization has steadily announced withdrawals from contracts in countries where the deals could conflict with his presidency. The truth is, though, that all were troubled projects and combined to generate a mere $323,150 in revenue for 2015 and the first part of 2016.
Navy, Trump planning biggest fleet expansion since Cold War (Associated Press)
With President-elect Donald Trump demanding more ships, the Navy is proposing the biggest shipbuilding boom since the end of the Cold War to meet threats from a resurgent Russia and saber-rattling China.
AP Fact Check: Despite Woes Obamacare Not In 'Death Spiral' (Associated Press)
President-elect Donald Trump says that President Barack Obama's health care law "will fall of its own weight."
What Does Donald Trump Actually Intend to Do About Trade? (Truthout)
Shortly after Donald Trump enters the White House, we should get an answer to a key question from his campaign: What does he actually intend to do about trade? Trade was one of his main issues when he campaigned in the key industrial states that he won in November.
Nine Trump Nominees Who'll Face Extreme Vetting by Democrats (Bloomberg)
A marathon of Senate confirmation hearings starting this week will give Democrats the chance to put Donald Trump's Cabinet nominees on trial even though they have little chance of actually blocking any of them.
How Trump-O-Nomics Will Bring Back The '80s (Newsweek)
In the weeks since Donald Trump was elected, the behavior of U.S. financial markets—and of the stock market in particular—has represented the triumph of hope over common sense.
Meet the Mercers: A Quiet Tycoon and His Daughter Become Power Brokers in Trump's Washington (The Wall Street Journal)
In February 2014, a group of conservative political donors gathered at New York's Pierre Hotel to strategize about the coming presidential contest.
Welcome to the Vortex (Moyers & Company)
I spent most of 2016 doing my duty as citizen, writer and educator aghast at the favors done for the unprincipled, incoherent, vicious, dangerous ignoramus Donald Trump by the business known as "the media," formerly known as "the press" — an enterprise accorded privileges by the US Constitution on the quaint 18th-century belief that if the people are informed, they will make better judgments than if they are less so.
Health and Biotech

Massive drop in London HIV rates may be due to internet drugs (New Scientist)
Gay men who defied medical advice seem to have changed the course of the HIV epidemic in the UK – for the better.
11 Surprising Uses For Botox (TIME)
Though it's best known for smoothing wrinkles, Botox, which is derived from one of the most deadly toxins known to man, has repeatedly stunned the medical community for its seemingly endless applications.
Life on the Home Planet

U.S. posts second-warmest year on record, breadth of warmth 'unparalleled' (The Washington Post)
Every single state and every single city in the Lower 48 states was warmer than normal in 2016. For the nation, the year ranked second-warmest in records that date back to 1895.
'La La Land' Sets Record for Golden Globes With Seven Awards (Bloomberg)
"La La Land," a musical tale of two up-and-coming entertainers struggling to succeed with their careers and with each other under the glare of Hollywood, dominated the Golden Globe awards, winning best picture and setting a record for the annual ceremony.
An asteroid just flew by Earth about 50% closer than the moon, and we barely saw it coming (Business Insider)
Early Monday morning, while the US East Coast was making coffee, dropping kids off at school, and cursing in traffic, a space rock as big as a 10-story building slipped past Earth.
Florida airport shooting suspect appears in federal court (Reuters)
The 26-year-old Iraq war veteran accused of killing five people at a busy Florida airport in the latest U.S. gun rampage appeared in a federal court on Monday on charges that could bring him the death penalty.
Scientists have found two supermassive black holes 'hiding' in nearby galaxies (Science Alert)
The intense gravitational forces at the heart of supermassive black holes generate intense light shows that are among the brightest things ever seen in the Universe – but that doesn't necessarily mean we can always see them, even when they're close to home.
Do you know someone who would benefit from this information? We can send your friend a strictly confidential, one-time email telling them about this information. Your privacy and your friend's privacy is your business... no spam!
Click here and tell a friend!