Financial Markets and Economy

Why Goldman sees only 90 good days for U.S. stocks in 2017 (Market Watch)
U.S. stocks have had an incredible run over the last two months and even at these record-breaking levels there are still profits to make — at least until March, when it will be time to run for the hills.
Copper prices buoyed by Chinese inflation data (Market Watch)
Copper prices climbed Tuesday after data showed inflation picked up in China last month, sending a reassuring signal about demand from the world's largest consumer of industrial metals.
Junk Bonds' High-Wire Act (Bloomberg)
They're coming off the best year of returns since 2009, with a 17.5 percent gain last year that was fueled largely by the rebounding oil prices. And many traders are betting that the good times will just keep on rolling. This is anything but certain.
One of the most brilliant China minds in the world has a warning for the 2nd half of 2017 (Business Insider)
It's the beginning of the year, and as such, top analysts all over the world are making predictions about what the world will bring.

But not all of them merit as much attention as Autonomous Research's Charlene Chu, one of the most brilliant minds on China and its debt issues.
The Obama bull market: A 140% jump in the Dow (CNN Money)
If Donald Trump is lucky, he may never be faced with a market crash as gruesome as the one that welcomed President Barack Obama when he first took office in 2009.
U.S. crude output for 2018 to rise by 300,000 bpd: EIA (Bloomberg)
The U.S. Energy Information Administration expects U.S. crude oil production in 2018 to rise by 300,000 barrels per day (bpd) year-on-year, according to its monthly short term energy outlook released on Tuesday.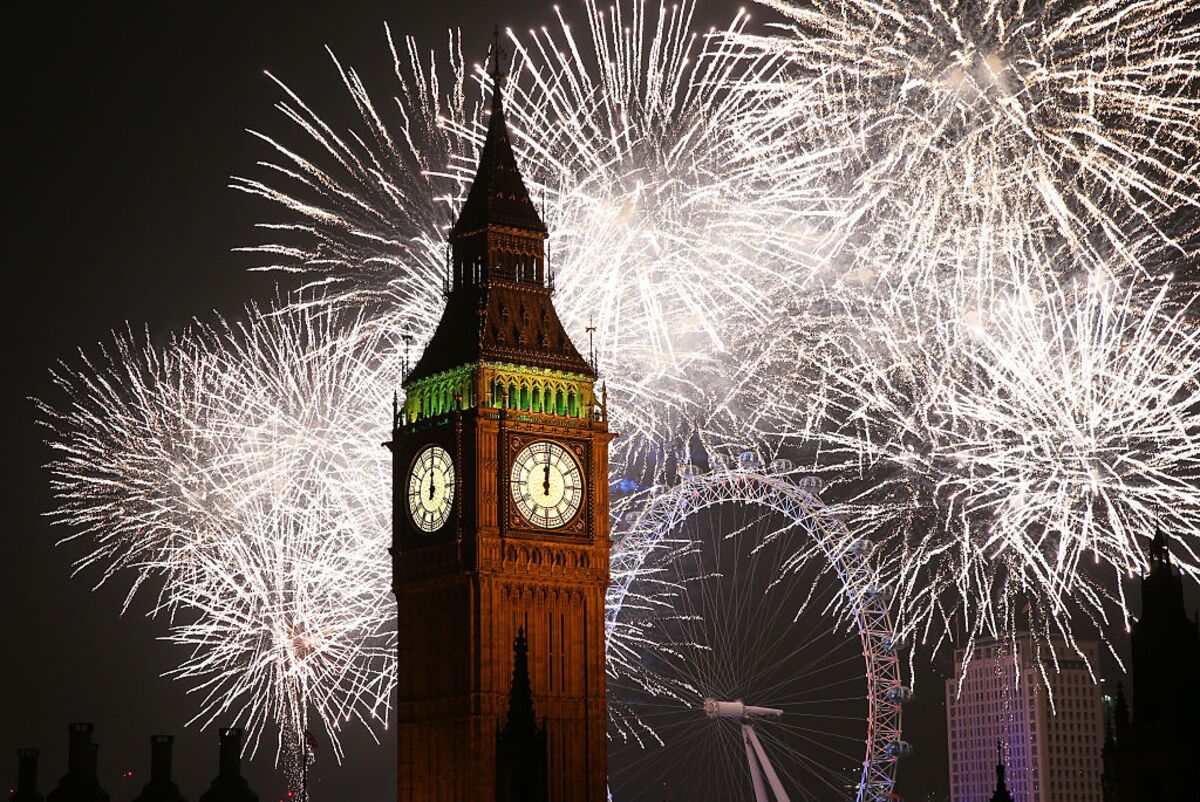 Britain's Dangerous Post-Brexit Borrowing Binge (Bloomberg)
For the U.K. economy, the good news is that following the Brexit vote, the sky hasn't fallen as many predicted; on the contrary, it's been a period of unexpected fair weather. The bad news is that the benign outlook is encouraging a surge in borrowing, leaving households vulnerable if the Bank of England decides to tighten monetary policy.
An Obamacare Repeal Could Affect Your Workday — and Your Retirement (NBC News)
As a potential repeal of the Affordable Care Act looms with no clear replacement, many experts are already painting a dire portrait of what that may mean for Americans: One million lost jobs, longer workdays, and delayed retirement.
Sterling's Plunge Spoils FTSE 100 Record Winning Streak (The Wall Street Journal)
The U.K.'s surging flagship stock index marked its ninth straight daily record high—but factoring in sterling's collapse, the bull run conceals a far less impressive performance.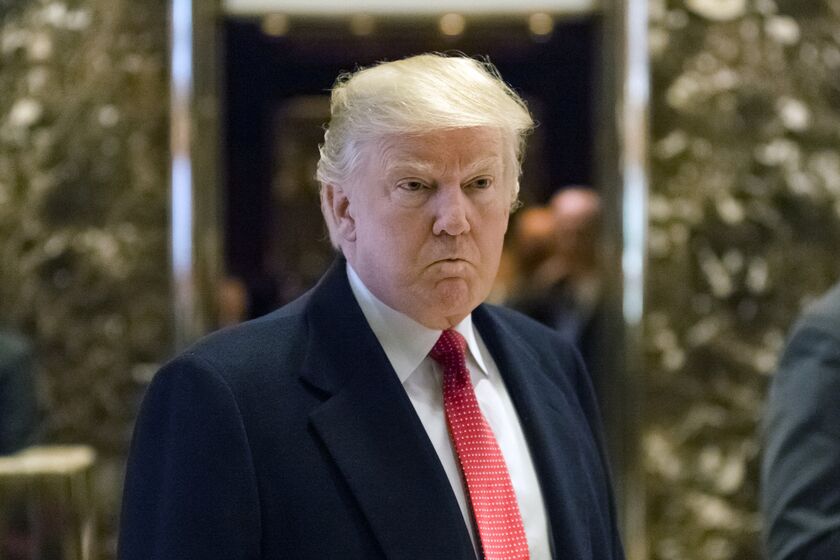 Most Car Jobs Trump Claims Credit for Are Destined To Go to Robots, Wall Street Says (Bloomberg)
After Fiat Chrysler on Monday became the latest of the erstwhile Big 3 American carmakers to redirect investment to the U.S. from Mexico, Jefferies Group LLC had a message for investors:

"Sell humans, buy robots.''
CITIGROUP: Half of all global companies could be disrupted in the next decade (Business Insider)
Yes, I know you know that. But knowing that the world is changing, and figuring out how to prepare for that change, are two different things. And it's the latter that CEOs are focused on.
If you bought the Trump rumor, now it's time to sell the news (Market Watch)
Consider the average recommended equity exposure among a subset of short-term Nasdaq-oriented stock market timers who I monitor on a regular basis (as measured by the Hulbert Nasdaq Newsletter Sentiment Index, or HNNSI).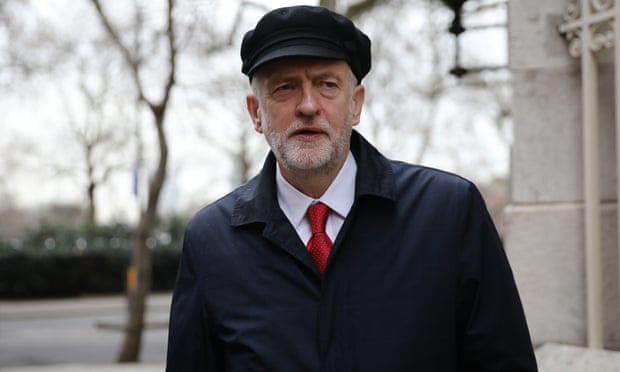 Maximum wage cap: how might it work? (The Guardian)
The Labour leader's remarks appeared to be off the cuff in his morning interviews, but by his Peterborough speech it had become a formal policy. Labour would not offer public contracts to any firm that paid the boss more than 20 times the wage of its lowest-paid worker.
Last on the Shelf: How Products Dwindle Out of Favor (The Wall Street Journal)
Are you old school about your powder detergent? Are you nostalgic for grilled cheese made with cellophaned slices?

Grocery store aisles are dotted with staples falling out of favor as consumer habits change and new versions arrive. "It's evolutionary," says Susan Viamari, vice president of thought leadership for market researcher IRI.
Best Buy Cities: Where To Invest In Housing In 2017 (Forbes)
When it comes to balancing risk and reward in real estate, cities in the Southern half of the country look to be in the sweet spot now, as well as one surprising Northeastern metropolis, where lack of land to build turns out to be a plus.
2017 Auctions Kick Off With Strong Showing By 3 Year Paper Courtesy Of Short Squeeze (Zero Hedge)
Ahead of today's 3Y auction, the first coupon auction of the year, much of the curve was trading normal in repo, with the only notable pressure as expected on the 3-year, which was trading special at -0.50% for On The Run issues, suggesting there could be a modest upside surprise in today's auction.
Companies

Gilead Sciences: How Soon is Now? (Barron's)
Gilead Sciences (GILD) has been beaten down into value stock territory–it trades at just 7 times trailing 12-mont earnings–but so far it's proven to be a value trap, not a good buy. Stifel's Katherine Breedis and team contend that's about to change.
Hudson's Bay cuts revenue forecast after sluggish holiday season (The Globe And Mail)
Challenges are mounting at department-store retailer Hudson's Bay Co. amid a disappointing holiday season as it lowered its full-year outlook for a second time, prompting its shares to plummet to new lows.
GM Sees Higher Profit in 2017, Plans $5 Billion Buyback (Bloomberg)
General Motors Co. predicted profit will rise more than analysts estimate in 2017 after meeting the high end of last year's targets, enabling the largest U.S. automaker to buy back an additional $5 billion in shares.
JPMorgan CEO Jamie Dimon: U.S. economy is ok and probably getting stronger (Fox Business)
JPMorgan Chase CEO Jamie Dimon on the Federal Reserve, Fannie Mae and Freddie Mac, the outlook for interest rates and the state of the consumer.
Citi downgrades Goldman Sachs to 'sell' on valuation (Reuters)
Citigroup downgraded Goldman Sachs Group Inc (GS.N) to "sell" citing valuation, sending its stock down as much as 1.6 percent and making it the biggest drag on the Dow Jones Industrial Average. DJI.
Another Airline Is Offering $69 Flights to Europe (TravelandLeisure.com)
Following an announcement by budget carrier Norwegian Air that $69 flights from the U.S. to Europe would become a reality in 2017, WOW Air on Tuesday beat them to the punch with flights from Los Angeles and San Francisco to Stockholm; Copenhagen; Bristol, England; and Edinburgh, Scotland, for $69.99.
61 businesses Trump has targeted on Twitter (Yahoo Finance)
Since the election, Donald Trump has used his Twitter (TWTR) account to lash out at numerous companies, sending the business world into a state of constant anxiety, wondering who is next.
Technology

CES 2017 revealed to me the dirty secret of tech investing (Market Watch)
Before you invest another nickel in the Next Big Thing or in the high-tech company that's going to "win" in the "virtual-reality space" or the "augmented-reality space" or the "drone space" or the "smart-home space" or any other future "space" — including outer space, I guess — you really need to get a ticket to a big high-tech conference and just walk around.
Pentagon Successfully Tests Micro-Drone Swarm (InfoWars)
The Pentagon may soon be unleashing a 21st-century version of locusts on its adversaries after officials on Monday said it had successfully tested a swarm of 103 micro-drones.
The FUTURE is approaching faster than one can handle… (Emerging Growth)
In 1998, Kodak had 170,000 employees and sold 85% of all photo paper worldwide.

Within just a few years, their business model disappeared and they went bankrupt.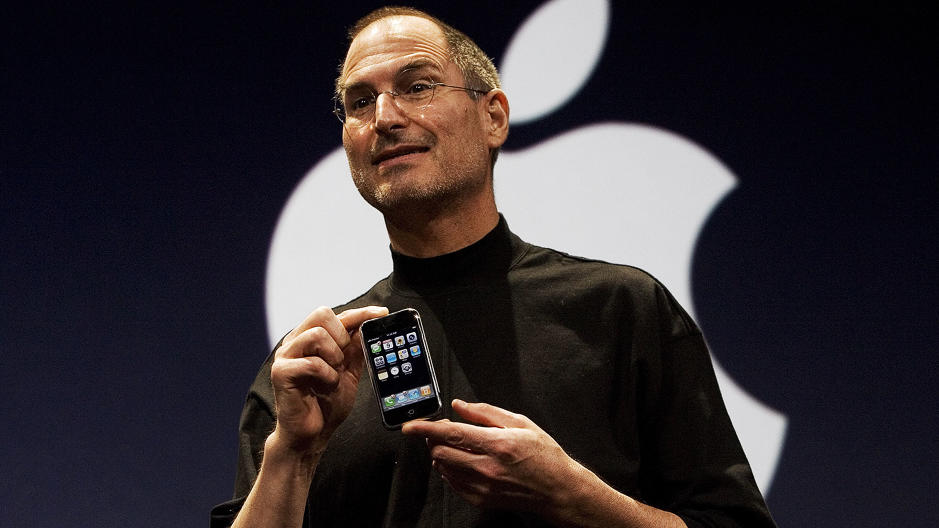 The iPhone Turns 10: Here's What Skeptics First Thought About It (Fast Company)
As it turns out, history was a tough sell. On January 9, 2007, Steve Jobs unveiled the original iPhone at the Macworld Expo in San Francisco. During his two-hour presentation on stage, Jobs attempted to explain how this new device would completely transform how we all used our phones.
Politics

US sends troops to Germany, message to Putin (CNN)
Four thousand US soldiers have arrived in Germany as part of permanent troop rotations to Europe that the Pentagon said are meant to send a clear message to one country in particular: Russia.
Please don't tell us the truth: House GOP blocks budget watchdog from reviewing the cost of an Obamacare repeal (Salon)
After eight years of bashing Obamacare, congressional Republicans still haven't come up with a plan to replace it. They are, however, essentially unified in wanting to stop the Congressional Budget Office from estimating how much a repeal might cost.
Republicans don't care about disclosures when it comes to Donald Trump's Cabinet picks (Salon)
In 2009, Republicans were adamant about thoroughly investigating each and every one of President Barack Obama's nominees. Mitch McConnell went so far as to send a letter to then-Senate Majority Leader Harry Reid, outlining Republicans' intention to get a full background on everyone in Obama's government.
Vaccine skeptic Robert Kennedy Jr. says Trump asked him to lead commission on 'vaccine safety' (The Washington Post)
President-elect Donald Trump asked Robert F. Kennedy Jr., a proponent of a widely discredited theory that vaccines cause autism, to chair a new commission on vaccine safety and scientific integrity, Kennedy said Tuesday.
Trump pushes Republicans to repeal Obamacare 'sometime next week' (Business Insider)
President-elect Donald Trump is pushing Republicans to shorten their timetable for repealing the Affordable Care Act, the healthcare law better known as Obamacare.
Mexico again says there is 'no way' it will pay for Trump wall (Reuters)
Mexico's new Foreign Minister Luis Videgaray said on Tuesday there is no way his country will pay for the wall that U.S. President-elect Donald Trump has pledged to build on the United States' southern border to keep out illegal immigrants.
Chuck Schumer Slams Republicans For Proposing $9 Trillion In New Debt (Zero Hedge)
In an curious exchange in traditional roles, Senate Minority Leader Chuck Schumer slammed Republicans on Tuesday for advancing a fiscal year 2017 budget resolution which, while designed to repeal the Affordable Care Act, also contemplates more than a $9 trillion increase in the public debt over a decade, according to MNI, or fractionally less than the Obama administration added in 8 years.
Health and Biotech

Certain Kinds Of Vaginal Bacteria Can Actually boost HIV Risk (Popular Science)
Scientists are just starting to figure out how the bacteria that live in, on, and around us can influence our health—and the vagina remains one of the most mysterious human microbiomes. Now, research suggests that certain vaginal bacteria can actually their hosts more vulnerable to HIV.
Your appendix might serve an important biological function after all (Science Alert)
One of the first things you learn about evolution in school is that the human body has a number of 'vestigial' parts - appendix, wisdom teeth, tailbone – that gradually fell out of use as we adapted to more advanced lifestyles than our primitive ancestors.
Life on the Home Planet

Twin blasts claimed by Taliban kill more than 30 people in Kabul (The Washington Post)
Apparent Taliban bombers struck some of Afghanistan's most heavily guarded sites Tuesday, setting off twin blasts near security agencies in the country's capital and targeting diplomatic talks in southern Afghanistan. More than 30 people were killed and scores wounded, including an Arab ambassador and a powerful provincial governor.
Scientists have invented the strongest and lightest material on Earth (Science Alert)
For years, researchers have known that carbon, when arranged in a certain way, can be very strong. Case in point: graphene. Graphene, which was heretofore, the strongest material known to man, is made from an extremely thin sheet of carbon atoms arranged in two dimensions.
How Babies in the UK Can Now Legally Have DNA From Three People (Singularity Hub)
From the beginning of time, conception has been a two-person process. Even in cases where there would have been a medical or genetic benefit to pulling in a third person, science hadn't advanced enough to make it possible.
Chinese bomber flies round contested Spratlys in show of force: U.S. official (Reuters)
A Chinese H-6 strategic bomber flew around the Spratly Islands at the weekend in a new show of force in the contested South China Sea, a U.S. official said on Tuesday.
Do you know someone who would benefit from this information? We can send your friend a strictly confidential, one-time email telling them about this information. Your privacy and your friend's privacy is your business... no spam!
Click here and tell a friend!