Financial Markets and Economy

Uranium Gains 10% as Top Producer Plans Output Cut Amid Glut (Bloomberg)
Uranium surged the most in more than three weeks as Kazakhstan said it will reduce production by 10 percent this year after prices slumped in 2016 amid a global inventory glut.
It's all about the yuan for anyone investing in China (PIMCO)
Chinese local interest rates rose substantially late last year, and many bond offerings have been canceled, creating financial strain for some Chinese companies.
Brexit Bulletin: Finance Plays Jenga (Bloomberg)
London Stock Exchange Chief Executive Officer Xavier Rolet led the charge on Tuesday by telling lawmakers a disorderly split between the U.K. and European Union could cost 232,000 jobs if London lost its euro-clearing business.
What's Next for Monte Paschi as Italy, EU Work on Rescue (Bloomberg)
Banca Monte dei Paschi di Siena SpA is set to become Italy's biggest nationalized bank since the 1930s after its failure to raise funds on the market set a state rescue in motion. Talks are underway between the Italian Treasury and the lender on developing a new business plan.
Bitcoin slides after China central bank launches investigation (Reuters)
The price of digital currency bitcoin slid around $50 on Wednesday after China's central bank said it had launched spot investigations on bitcoin exchanges in Beijing and Shanghai in order to fend off market risks.
US charges three foreign exchange traders (BBC News)
Prosecutors in the US have accused three former currency traders at major banks of trying to rig foreign exchange (forex) rates in the banking industry.

The three are Richard Usher, Rohan Ramchandani and Chris Ashton, They worked at, respectively, the banks JP Morgan, Citigroup and Barclays.
Goldman's Kostin: S&P Trading at a Very High Valuation (Bloomberg)
David Kostin, Goldman Sachs chief U.S. equity strategist, discusses U.S. corporate earnings, equity valuations and his investment strategy with Bloomberg's Matt Miller at the Goldman Sachs Strategy Conference in Frankfurt.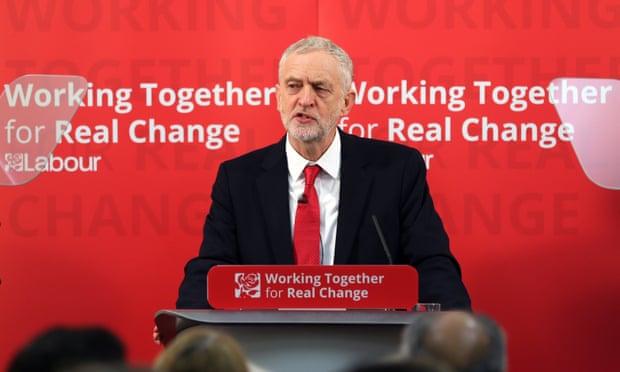 Corbyn's wage cap plan labelled unworkable but keeps pay on agenda (The Guardian)
Jeremy Corbyn's idea for a maximum wage cap has been branded unworkable, but the Labour leader's focus on tackling the pay gap between bosses and workers was given a warmer reception by campaigners against inequality.
Cramer's charts reveal Trump's inauguration could trigger a market reversal (CNBC)
As the Dow Jones industrial average continues to linger around 20,000, Jim Cramer turned to the charts to find out if the rally can continue.
America: Every GOP claim about the Obamacare economy was dead wrong, from jobs to wages to deficits (Daily Kos)
That's the true story of the Obamacare economy. But unless Democrats start speaking with one voice on the issue, Americans will remain much more familiar with the false "job-killing, wage-reducing, deficit-busting" myths Republicans have been spreading for seven years.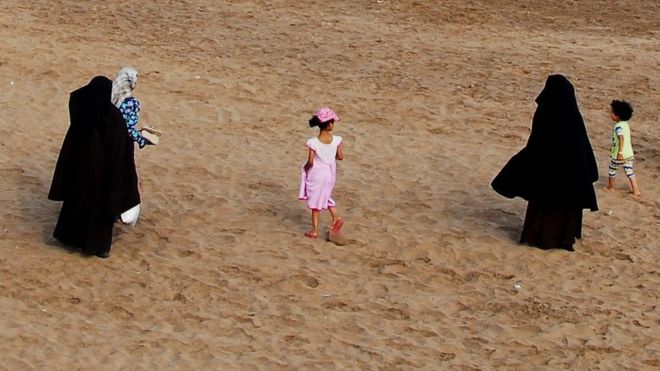 Morocco 'bans the sale and production of the burka' (BBC News)
Letters announcing the ban were sent out on Monday, giving businesses 48 hours to get rid of their stock, the reports stated.
Can West Virginia's New Governor Save Coal Country? (Bloomberg)
Jim Justice—6 feet 7 inches, 375 pounds, rumpled in the extreme—has the friendly, shambling demeanor of a high school basketball coach, which he's been for decades. He's also the richest man in West Virginia, with holdings in coal, timber, and tourism. This year he decided to run for governor—his second race for political office after a successful bid 17 years ago for a county school board seat.
9-point checklist for long-term investors (Fidelity)
Someone won a $540 million Mega Millions lottery jackpot, but that person did so against astronomical odds, of about one in 259 million. Getting rich that quickly isn't remotely likely for you or me, but here's some good news: You can grow your wealth substantially over the long run.
FTSE 100 heads for record 12-day winning streak and pound falls as markets await Donald Trump's press conference (The Telegraph)
The FTSE 100 continued its record run of gains today, while European bourses also made ground.

In morning trade, the FTSE 100 set a new intraday high of 7,293.26.
FTSE 100 records longest run of closing highs since 1984 as Brexit fears hurt pound (The Telegraph)
Markets wrap: FTSE 100 records longest run of closing highs since 1984

Britain's benchmark index of leading shares closed at a record high for a ninth consecutive trading session, marking the FTSE 100's longest run of successive all-time peaks since its inception in 1984.
Monetary Policy and Inequality (Ritholtz)
In the aftermath of the financial crisis and the Great Recession, inequality has received a great deal of public attention. Following the Federal Reserve's response to the economic downturn, some of that attention turned to the relationship between monetary policy and inequality.
German fury grows over inflation 'Horror-Kurve' as fears of destructive boom-bust cycle mount (The Telegraph)
Inflation rage is coming to the boil in Germany. Leaders of the country's prestigious institutes warn that the economy is hitting capacity constraints and risks spiraling into a destructive boom-bust cycle.
Factbox: Asia Q1 oil products outlook and factors to watch (S&P Global Platts)
The Asian oil products market is heading into the first quarter of 2017 with gasoline, gasoil and jet fuel/kerosene poised for some weakness after witnessing strength in the previous quarter.
The Path to $10,000 Bitcoin (Of Two Minds)
As my colleague Davefairtex observed recently, the paint isn't quite dry on bitcoin and the expanding host of other cryptocurrencies. Initial enthusiasm for the latest cryptocurrency that's going to eat bitcoin's lunch generates outsized returns for early investors, but as glitches in the vision arise, the bubble of initial euphoria pops.
EU Proposal Would Kill Spam In All Forms (Phone and Email) Without Consumer Opt-In (MishTalk)
A new EU Privacy Ruling proposal would effectively kill all forms of spam unless people opt in.

The privacy ruling would also allow consumers to use ad-blockers, but publishers will be allowed to withhold content from consumers who do.
Rising U.S. business concentration and the decline in labor's share of income (Equitable Growth)
A paper presented this past weekend at the annual meeting of the Allied Social Science Associations in Chicago offers a new take on an increasingly important economic policy question: What's behind the decline in the U.S. share of income going to labor? The new research is by economists David Autor of the Massachusetts Institute of Technology, David Dorn of the University of Zurich, Lawrence Katz of Harvard University, and Christina Patterson and John Van Reenen of MIT.
China's Biggest Challenges: Seven Things Xi Needs to Nail in 2017 (Bloomberg)
Last year turned out pretty well for Chinese President Xi Jinping. The economic slowdown stabilized, relations with neighbors such as the Philippines improved, and Xi strutted the global stage while hosting the Group of 20 for the first time.
Suddenly, Home Sale Agreements Are Falling Apart Across the U.S. (Bloomberg)
Spending months to find the perfect home in your price range, only to have your mortgage application rejected, or a home inspection turn up expensive repairs, is a nightmare—one that is coming true with increasing frequency, according to a new report from real estate listings website Trulia.
Gundlach Calls Gross A "Second Tier Bond Manager" And Other Highlights From His Presentation (Zero Hedge)
While Gundlach spoke for an hour and a half in his first webcast of 2017, perhaps his longest presentation to the broader public yet, and covered many areas in the presentation titled "Just Markets", one line will be remembered: his direct attack at Bill Gross, whom he called a "second tier bond manager" for calling 2.6% on the 10 Year an important level.
Companies

What Trump doesn't know about Alibaba's jobs pledge (CNBC)
Alibaba founder Jack Ma's visit to Trump Tower this week wasn't just the latest example of a foreign business leader cozying up to the president-elect.
'$486 million' anti-ad fraud firm Telemetry has shut down (The Drum)
Telemetry, an adtech outfit that specialized in detecting fraudulent traffic and was once tipped to be worth $486m plus a possible IPO, has closed its operations The Drum has learned – a development that took place in the immediate aftermath of the recent Methbot revelations.
Valeant Gets Breathing Room But Little Else (Bloomberg)
After months of promises and rumors of asset sales that went unrealized, Valeant Pharmaceuticals Inc. finally answered doubters and creditors on Tuesday, announcing it was selling skin-care brands to L'Oreal SA for $1.3 billion and its Dendreon division to Sanpower Group Co. for $818.9 million.
American Apparel is sold at auction to Canada's Gildan Activewear (Los Angeles Times)
For years, American Apparel proudly touted its "Made in Los Angeles" motto. With its sale Tuesday to a Canadian sportswear firm, neither American Apparel's name nor its motto will ring so true.
Wal-Mart Said to Be Cutting Hundreds of Workers This Month (Bloomberg)
Wal-Mart Stores Inc. is making another round of job cuts as part of Chief Executive Officer Doug McMillon's efforts to streamline operations, according to a person familiar with the situation.
Technology

European carmakers hope to catch Tesla with faster e-car chargers (Reuters)
Europe's biggest carmakers are drawing on the full force of the continent's industrial prowess to build a network of ultra-fast charging stations as they look to stoke demand for electric cars and break Tesla's stranglehold on the market.
Every Dutch train now runs on wind power (CNet)
As of January 1, all trains in the Netherlands now run entirely on wind power (that is to say electricity generated by wind farms, not masts and sails).
DoD shows off its first successful micro-drone swarm launch (Engadget)
The US military is no stranger to drone development. Over the past few years we've seen everything from unhackable robot helicopters to harbor-defending pontoon platoons -- including the the means to combat them -- come out of DoD research efforts.
Microsoft privacy dashboard gives you control over your data (Engadget)
Microsoft has been accused of overstepping privacy boundaries with Windows 10, but it's ready to try and regain some of that broken trust. It's launching a web-based account privacy dashboard that lets you monitor and control the information Microsoft services use.
Samsung: Over 96% of Galaxy Note7 phones returned to date (Venture Beat)
First introduced in August, the latest Note7 smartphone received positive reviews until reports surfaced that some devices caught fire after their batteries exploded. After a "thorough inspection" of its phones, Samsung opted to issue a mandatory recall, but only after the U.S. Consumer Product Safety Commission (CPSC) issued its own recall notice.
Politics

Obama, Saying Goodbye, Warns of Threats to National Unity (NY Times)
President Obama, delivering a farewell address in the city that launched his political career, declared on Tuesday his continued confidence in the American experiment. But he warned, in the wake of a toxic presidential election, that economic inequity, racism and closed-mindedness threatened to shred the nation's democratic fabric.
Jeff Sessions says he opposes ban on Muslims in tense hearing interrupted by hecklers (The Telegraph)
America should not ban all Muslims from entering the United States, Donald Trump's nominee to be the next attorney general has said, as he faced a grilling in the Senate over his positions on issues of law and order.
Trump briefed on unverified claims that Russian operatives have compromising information on him (Business Insider)
Classified briefing materials provided to President Barack Obama and President-elect Donald Trump by US intelligence officials last week indicated that Russian operatives claimed to have compromising personal and financial information on Trump, according to CNN.
Seth Meyers Confronts Kellyanne Conway Over Alleged Russian Efforts to Blackmail Trump (The Daily Beast)
Over the course of her time as a spokesperson for Donald Trump, Kellyanne Conway has managed to both disarm Bill Maher and get tripped up by The View. So it was an open question how the president-elect's spinner-in-chief would fare when she came face-to-face with Seth Meyers Tuesday night.
Xi to Stress China's 'Responsible' Global Role in Davos (The Wall Street Journal)
China's government said its leader would signal at a global forum next week that Beijing supports multilateralism and is a responsible global power, as the incoming Trump administration strikes a different tone.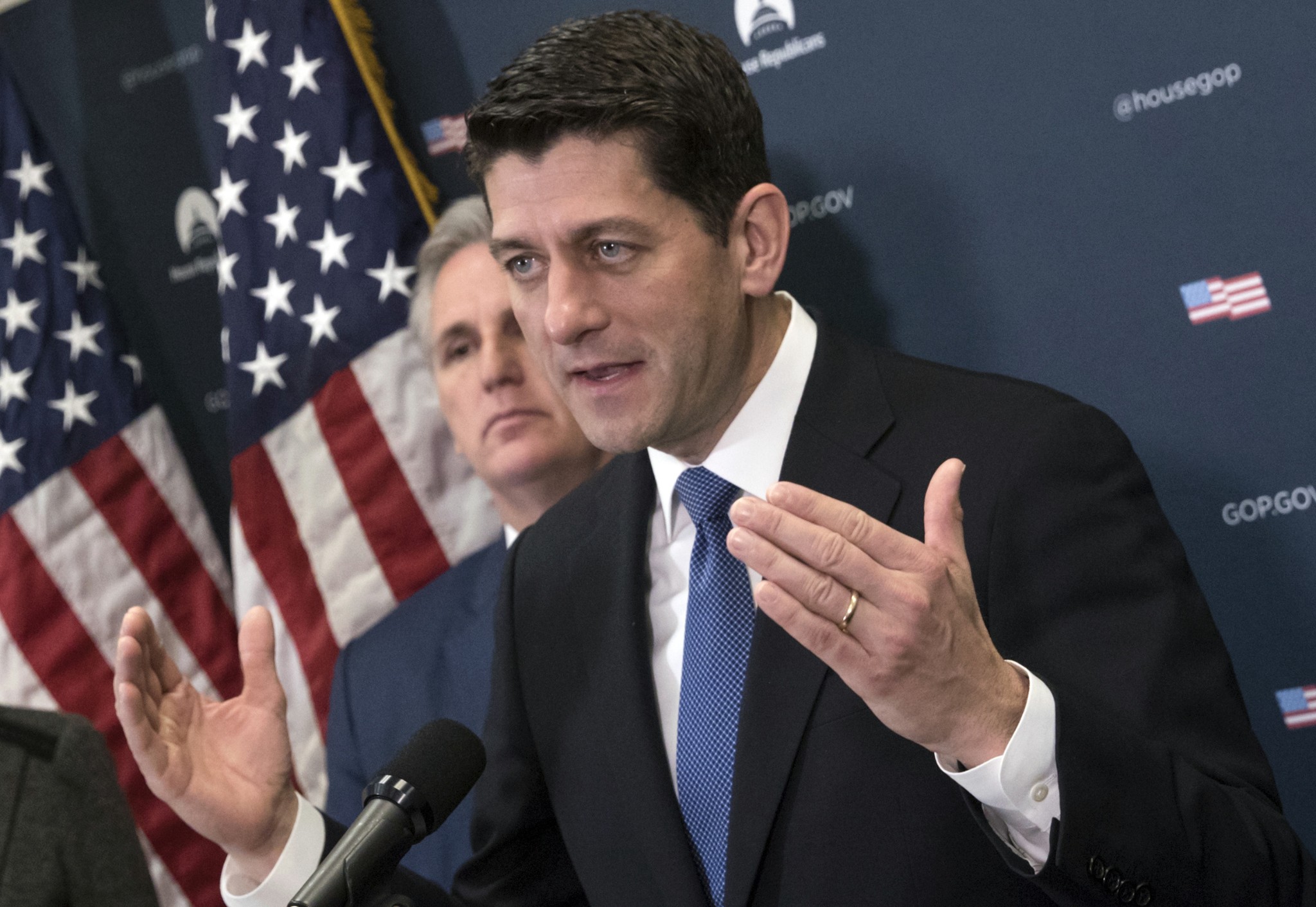 GOP Concerns About Deficits, Debt Disappear In Trump Era (Associated Press)
For decades, congressional Republicans have pushed to slash the budget and reduce the size of the federal government, especially during the eight years Democratic President Barack Obama was in office.
Jeff Sessions, in His Own Words (NY Times)
Mr. Sessions said that police officers faced unfair criticism for their use of force. He believes that legal action by the Justice Department has discouraged officers from doing their jobs.
BuzzFeed Posts Unverified Claims on Trump, Stirring Debate (NY Times)
BuzzFeed News became the center of a swirling debate over journalistic ethics on Tuesday after its decision to publish a 35-page document carrying explosive, but unverified, allegations about ties between the Russian government and President-elect Donald J. Trump.
Anti-Vaccine Activist Says Trump Wants Him to Lead Panel on Immunization Safety (Bloomberg)
A prominent anti-vaccine crusader said on Tuesday that President-elect Donald J. Trump had asked him to lead a new government commission on vaccine safety and scientific integrity — a possibility that spread alarm among medical experts that Mr. Trump could be giving credence to debunked conspiracy theories about the dangers of immunizations.
Italy's New Prime Minister Is in Intensive Care After Angioplasty (The Wall Street Journal)
Italian Prime Minister Paolo Gentiloni has had an angioplasty—an emergency surgical procedure to clear an obstructed coronary artery—his spokeswoman said.
Trump's HHS Faces Calls For Probe Of Stock Trades (Associated Press)
President-elect Donald Trump's nominee to be the nation's top health official is facing calls for investigation of whether his stock picks were guided by insider knowledge gleaned as a senior member of Congress.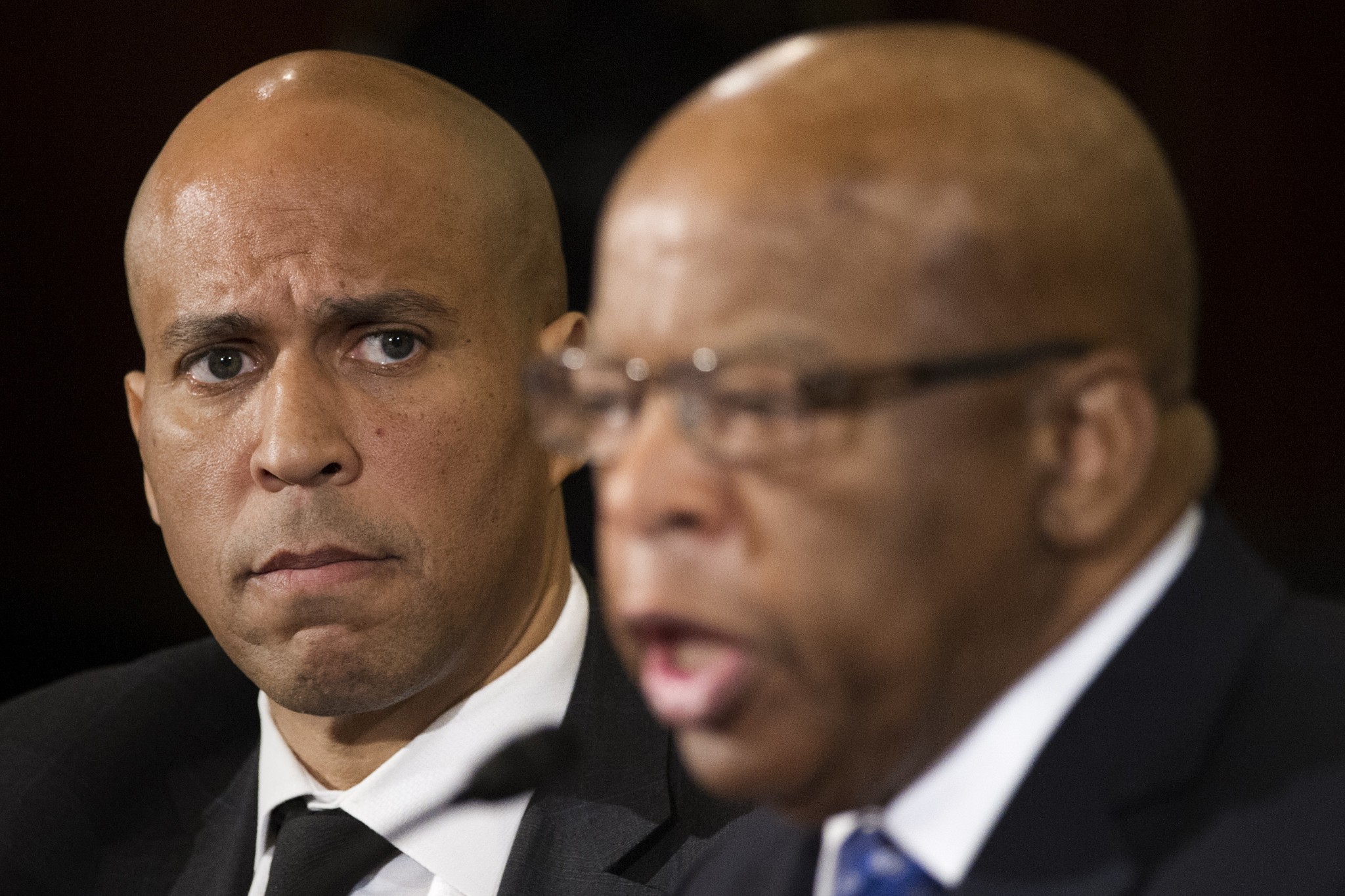 Black Lawmakers To Speak Out Against Sessions In Hearing (Associated Press)
Donald Trump's pick for attorney general, Sen. Jeff Sessions, used strong words in the first day of his Senate confirmation hearings to deny any hints of a racist past. On day two, a group of black lawmakers will speak out against his nomination — including New Jersey Democrat Cory Booker, who will take the rare step of testifying against a current Senate colleague.
Russia waging information war against Sweden, study finds (The Guardian)
Sweden's most authoritative foreign policy institute has accused Russia of using fake news, false documents and disinformation as part of a coordinated campaign to influence public opinion and decision-making in the Scandinavian country.
Russian Hackers Gained 'Limited' Access to R.N.C., Comey Says (NY Times)
The director of the F.B.I., James B. Comey, told lawmakers at a Senate hearing on Tuesday that Russian hackers had penetrated the Republican National Committee's computer records, but he called it a "limited penetration of old R.N.C." computer systems that were "no longer in use."
Lawsuits Over Trump Business Threaten To Tie Up Presidency (Associated Press)
As a businessman, Donald Trump has kept the courts busy. That's hardly likely to change when he enters the Oval Office, creating an unusual and potentially serious problem for a sitting president.
The world faces a high likelihood of more large-scale terrorist attacks in 2017 (Business Insider)
Large-scale terrorist attacks have entered the World Economic Forum's list of the top five global risks in terms of likelihood for this year.
John McCain passes FBI dossier alleging secret Trump-Russia contacts (The Guardian)
Senator John McCain passed documents to the FBI director, James Comey, last month alleging secret contacts between the Trump campaign and Moscow and that Russian intelligence had personally compromising material on the president-elect himself.
Republicans are killing health care: The GOP's plans for repealing Obamacare are going to cause problems (The Conversation)
There's a joke among insurers that there are two things that health insurance companies hate to do – take risks and pay claims. But, of course, these are the essence of their business!
Health and Biotech

National Cancer Institute and drug companies aim to speed up clinical trials (The Washington Post)
The National Cancer Institute launched an effort Wednesday to speed up clinical trials by getting researchers quicker access to the drugs they want to test.
Life on the Home Planet

Human error in a nuclear facility nearly destroyed Arkansas (The Verge)
Here in the US, we like to think that our nuclear weapons exist to prevent our enemies from detonating a nuclear explosion on US soil — that is, when we think about them at all. The thing is, nuclear weapons are just machines. And like all machines, sometimes they break, and sometimes, there's user error.
Israel builds world's tallest solar thermal tower in Negev Desert (EuroNews)
Rising from the desert landscape what will be the world's tallest solar thermal tower.

It is still under construction 250 meters high in the Negev Desert.
A simple primer on climate change (Holy Kaw)
Climate change is still, somehow, a controversial subject. This video not only makes climate change understandable, but it also explains the root of the controversy.
Thousands Urged To Flee Ahead Of Flooding California Rivers (Associated Press)
Authorities urged thousands of people in Northern California to evacuate homes as rivers swollen by four days of heavy rain threatened to crest above flood level, even as another day of showers was forecast for Wednesday.
Do you know someone who would benefit from this information? We can send your friend a strictly confidential, one-time email telling them about this information. Your privacy and your friend's privacy is your business... no spam!
Click here and tell a friend!