Financial Markets and Economy

Treasuries Plunge After Fed Speakers Jolt March Hike Odds Higher (Bloomberg)
Treasuries plunged after comments from Federal Reserve officials led traders to ramp up bets that the central bank will raise interest rates in the middle of next month.
US Economy Grew Weak 1.9 Percent Rate In 4th Quarter (Associated Press)
The U.S. economy grew at an anemic 1.9 percent rate in the fourth quarter, unchanged from an initial estimate, although consumers performed better than first thought.
BMO sees bond sell-off on 'sea change' in Canadian growth outlook (Bloomberg)
Investors should brace for a sell-off in Canadian bonds because the country's economy is doing better than most people think, according to BMO Capital Markets.
Fed's Kaplan: Trade relationship with Mexico has improved U.S. (CNBC)
In an CNBC.com exclusive, Dallas Fed President Robert Kaplan talks trade, oil, and the future of Dodd-Frank with CNBC's Steve Liesman.
China said to probe speculation in commodity futures rally (The Business Times)
China's top economic planner is investigating whether speculation has distorted commodity futures prices, due to concerns that the recent rally will drive inflation higher, according to people with knowledge of the matter.
U.S. Looks Set to Export First LNG on Canada's Behalf (Bloomberg)
A year after shipping its first cargo of shale gas overseas, the U.S. is looking to do the same for Canada.

Cheniere Energy Inc. said Tuesday that it'll receive supplies from the Montney shale play, which straddles Alberta and British Columbia.
Icahn's $126 Million Gain on Biofuel Deal Prompts Criticism (Bloomberg)
Carl Icahn's stake in a Texas refiner grew by as much as $126 million Tuesday after the billionaire investor and special adviser to President Donald Trump helped broker a proposal to alter U.S. biofuels policy.
Why 'Rich Dad' author Robert Kiyosaki still thinks the market is about to crash (Market Watch)
Robert Kiyosaki, author of the "Rich Dad" series of books, has for years predicted an epic market crash when baby boomers, forced by law, start drawing from retirement funds in large numbers.
Fed's Williams Says March Hike to Get 'Serious Consideration' (Bloomberg)
Federal Reserve Bank of San Francisco President John Williams said he expects an interest-rate increase to receive "serious consideration" when he and other U.S. central bankers gather March 14-15 in Washington.
BUFFETT: Stocks are 'on the cheap side' and not in bubble territory (Yahoo Finance)
Berkshire Hathaway chairman Warren Buffett says stocks are comparatively cheap based on where interest rates are.
Former IMF Chief Sent To Jail As Spain Prosecutes 65 Elite Bankers In Enormous Corruption Scandal (Activist Post)
In many other countries, excluding the United States, corrupt bankers are often brought to task by their respective governments. The most recent example of a corrupt banker being held accountable comes our of Spain, in which the former head of the International Monetary Fund (IMF), Rodrigo Rato was sentenced to four years and six months behind bars.
Shamed retail baron pays $450 million to protect pensions (CNN)
The billionaire former owner of collapsed retail chain BHS has agreed to pay £363 million ($451 million) to safeguard the pensions of his former employees.
Chicago PMI Rebounds To 2-Year Highs After January Crash (Zero Hedge)
After crashing to its lowest print in a year (in January), MNI's Chicago PMI soared in February to 57.4 – well above the highest expectation – to the highest since Jan 2015.
Yellen may have the clearest explanation for the stock market's record run (Market Watch)
Janet Yellen knows why the stock market has been on a record tear. The chairwoman of the Federal Reserve earlier this month offered up a pretty clear explanation for investors' recent elation over equities in her testimony in front of the House Financial Services Committee.
Transcript: Interview with NY Fed President William Dudley (CNN)
Richard Quest: Mr. President, thank you, sir. Much appreciated. There's a lot to talk about, but don't worry, we won't talk about it all. We'll be judicious in our time with you.
China Accounts For Half Of All Global Debt Created Since 2005: Here Are The Implications (Zero Hedge)
Over three years ago, in November 2013, when the world's attention was still largely focused on what the "Big 4" central banks would do with QE and/or interest rates, we wrote an article showing in one simple chart "How In Five Short Years, China Humiliated The World's Central Banks", and noted that in just the brief period since the financial crisis "Chinese bank assets (and by implication liabilities) have grown by an astounding $15 trillion, bringing the total to over $24 trillion.
March Hike Odds Soar Above 75% After Hawkish Assault From Dudley, Williams (Zero Hedge)
March odds continue to surge and are now at 76% and rising.
RBOB Slides After Surprise Gasoline Inventory Build; New Record Glut In Crude (Zero Hedge)
After a volatile day of White House rumors and denials, and OPEC headlines, WTI and RBOB ended the day lower ahead of tonight's API data which showed a slightly smaller than expected crude build (+2.5mm against expectations of +3mm). However RBOB prices tumbled after an unexpected build.
The Greek "Bank Jog" Is Back: Bank Deposits Tumble To Lowest Since 2001 (Zero Hedge)
It didn't take much for the Greek bank run jog to return: with Greece once again stuck between an IMF rock and a Schauble hard case, and whispers that another bailout may be on the horizon, the local population took advantage of whatever capital controls loopholes they could find, and withdrew money from the local banking sector, which to this day remains on ECB life support, almost two years after the 3rd Greek bailout in the summer of 2015.
Companies

Target to cut prices, update stores amid 'seismic shift' in retail industry (Chicago Tribune)
The retailer has made good progress rolling out new brands, tailoring stores to local markets and improving Target's ability to cater to customers shopping both online and in stores, CEO Brian Cornell said.
Buffett's $1 Trillion Target for Apple Is in Sight (DealBook)
Warren Buffett's $1 trillion target for the iPhone maker Apple is in sight. Mr. Buffett, the Berkshire Hathaway boss, has bought more stock in Apple — whose market capitalization at Friday's closing price was $717 billion — and reckons it may become the first company with a 13-digit valuation.
'Rogue One: A Star Wars Story' Helps AMC Entertainment Break Q4 Revenue Records (The Wrap)
AMC Entertainment broke its own fourth quarter revenue records in 2016, thanks in large part to December monster "Rogue One: A Star Wars Story."
In video, Uber CEO speaks openly about impact of competitors on pricing (Tech Crunch)
A newly published video clip of Uber CEO Travis Kalanick may offer the world's first glimpse into his thinking about businesses that compete with his ride-sharing juggernaut.
First Solar Falls: Axiom Sees a Good Short without Its Fig Leaf (Barron's)
Shares of solar energy technology provider First Solar (FSLR) are down $1.49, or 4%, at $36.34, after Axiom Capital's Gordon Johnson initiated coverage of the shares with a Sell rating, and a $21 price target, wiring that the company is living off of deals signed years ago, with a "dark age" of lower profits ahead of it.
Case Study: A Luxury Brand Competes Against a Flashy New Rival (Harvard Business Review)
Wei Song noticed the fashion models first. Preening in chiffon-and-lace gowns, they flanked the entrance to Shanguang Jewelers' flagship store on Nanjing Road. A vintage Eagle roadster was parked nearby, with a dozen well-heeled men and women clustered around it.
Coal revival means big stock bonuses at bankrupt Peabody (Reuters)
A year ago, Peabody Energy Corp's (BTUUQ.PK: Quote) chief executive was presiding over $2 billion of losses as the world's largest private sector coal miner spiraled into bankruptcy.
Technology

Consumer Reports names Tesla the top American car brand (Business Insider)
On Tuesday, Consumer Reports released its latest annual auto brand report card. Even though German and Japanese brands dominate the top of the list, Tesla managed to claw its way into the top 10 with an 8th place finish.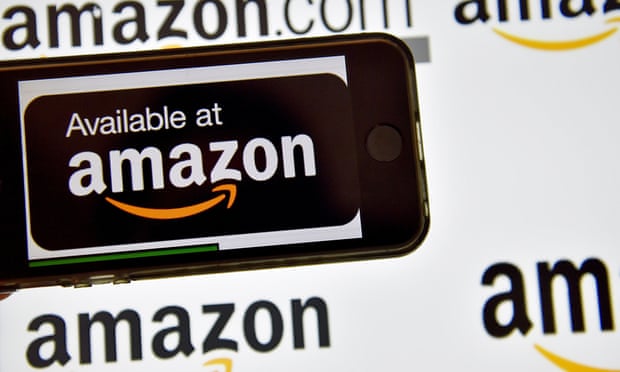 Glitch in Amazon web servers causes problems for popular sites (The Guardian)
Amazon's S3 cloud service experienced an outage of several hours on Tuesday that caused problems for many websites and mobile apps that rely on it, including Medium, Business Insider, Slack, Quora and Giphy.
Amazon S3 Outage Has Broken A Large Chunk Of The Internet (Forbes)
Amazon is best known as an online retailer that sells just about anything you can think of. However, it also runs a massive web hosting service called Amazon S3, which stands for Simple Storage Service (a part of Amazon Web Services).
This Could Make the World's Third-Biggest Smartphone Maker 'Fall Apart,' Says Its CEO (Reuters)
Staff at China's Huawei Technologies are bracing for possible jobs cuts after internal memos highlighted intense pressure to improve earnings and an executive said the flagship smartphone business had missed internal profit targets.
Growth of AI Means We Need To Retrain Workers… Now (Forbes)
Picture a future where a robot suggests where to go for dinner, which meetings to take or which hotel you should stay at during an important client event. That's just an example of the impact artificial intelligence (AI) can have on the ways we work and interact with one another.
Humans watch a billion hours of YouTube every single day (The Verge)
YouTube users are now watching more than a billion hours of videos every single day, the company has announced. Put back-to-back, that's more than 100,000 years of footage, split between the millions of YouTube users across the world.
AI Is Going to Change the 80/20 Rule (Harvard Business Review)
Many high-performance organizations remain passionate about Vilfredo Pareto, the incisive Italian engineer and economist. They continue to be inspired by his 80/20 principle, the idea that 80% of effects (sales, revenue, etc.) come from 20% of causes (products, employees, etc).
Politics

Cambodian Government Cites Trump in Threatening Foreign News Outlets (NY Times)
In a sign that President Trump's criticism of the news media may be having a ripple effect overseas, a government spokesman in Cambodia has cited the American leader in threatening to shutter foreign news outlets, including some that receive money from Washington.
Trump Wipes Out $5 Billion of Muni Gains at Top U.S. Insurers (Bloomberg)
The insurance industry has seen more than $5 billion of gains erased on state and local bonds after Donald Trump's victory in the presidential race, with American International Group Inc. and Travelers Cos. among the hardest-hit companies.
Top Russian official: Our relationship with US at lowest point since Cold War (Fox News)
A top Russian official reportedly said Tuesday that Moscow's relationship with the U.S. is at its lowest level since the Cold War.
Trump questioned who is really behind anti-Semitic threats and vandalism, official says (The Washington Post)
President Trump questioned who was behind a recent spate of anti-Semitic threats and incidents during a meeting with state attorneys general on Tuesday, one of the people present said after the gathering.
What to Watch at China's 2017 National People's Congress (Bloomberg)
Some 3,000 lawmakers will descend on Beijing next week for the annual parliamentary pageant known as the National People's Congress. Last year's agenda was headlined by China's five-year development plan.
This Is How Your Hyperpartisan Political News Gets Made (BuzzFeed News)
The websites Liberal Society and Conservative 101 appear to be total opposites. The former publishes headlines such as "WOW, Sanders Just Brutally EVISCERATED Trump On Live TV. Trump Is Fuming." Its conservative counterpart has stories like "Nancy Pelosi Just Had Mental Breakdown On Stage And Made Craziest Statement Of Her Career."
Oklahoma City Fox Affiliate Reveals EPA Chief Scott Pruitt Lied To Senate About His Emails (Media Matters)
An investigative report by FOX 25 in Oklahoma City revealed that EPA administrator and former Oklahoma attorney general Scott Pruitt lied to a Senate committee about his use of a private email account during his Senate confirmation hearing.
Forget Kellyanne Conway's feet on the couch: Trump's Oval Office photo-op part of a black college visit gone wrong (Salon)
President Donald Trump summoned dozens of leaders of historically black colleges and universities to the Oval Office on Monday for a meet and greet event prior to a "listening session" with Vice President Mike Pence and Education Secretary Betsy DeVos.
John Oliver - How "Last Week Tonight" Accidentally Eviscerates Its Targets (CC)
"Last Week Tonight" host John Oliver talks about presenting political satire in the Donald Trump era and explains why he hates hyperbolic headlines about the show.
The Deep State Comes to America (Foreign Policy)
In the months and weeks leading up to the summer 2013 coup d'état in Egypt that brought Mohamed Morsi's presidency to an end, Egyptians encountered one economic challenge after another. Blackouts had become commonplace, the tourism industry was dead, foreign investment was nonexistent, and the government was flirting with a solvency crisis.
Sessions confirms DOJ will push police abuses back into the shadows (Think Progress)
The Department of Justice will "pull back" from using lawsuits to expose systematic abuse of power within local police departments, Attorney General Jeff Sessions told a group of state attorneys general on Tuesday.
Health and Biotech

The curious case of high blood pressure around the world (The Economist)
One in eight deaths worldwide is due to high blood pressure. The condition is the main risk factor for heart and kidney disease, and it greatly increases the chances of a stroke. A new study published in the Lancet, a medical journal, shows how common it is—and challenges some received wisdoms.
Life on the Home Planet

Siberia's 'Doorway To The Underworld' Is Rapidly Growing In Size (Forbes)
In the vast landscape of eastern Siberia there is a massive hole in the ground known as the "doorway to the underworld" triggered from climate change in the recent decades. The permafrost ground near the Yana River Basin has been warming lately, causing large scale changes in the local topography and ecology.
As France's Towns Wither, Fears of a Decline in 'Frenchness' (NY Times)
The paint is fading, but the word is still clear: Alimentation, "Groceries." It seems like a stage prop, grafted above the window of the empty old storefront. Opposite stands a tattoo parlor. Nobody enters or leaves. The street is deserted.
More Americans Live in Fear of Retiring Poor (Bloomberg)
A few weeks after the Republican-controlled U.S. House of Representatives moved to kill rules allowing states to create portable retirement savings accounts, a new survey found that 75 percent of Americans support just such an option.
J.J. Abrams thinks Mark Hamill deserves an Oscar for his work in 'Star Wars: The Last Jedi' (Cinema Blend)
We have yet to see a single trailer or even a screen shot from the upcoming Star Wars: The Last Jedi so we have no idea what to expect. However, producer J.J. Abrams does know what we're getting and he's already begun to hype the film in a big way.
Do you know someone who would benefit from this information? We can send your friend a strictly confidential, one-time email telling them about this information. Your privacy and your friend's privacy is your business... no spam!
Click here and tell a friend!