Financial Markets and Economy

Here's what 9 Wall Street gurus think about the Fed's rate hike (Business Insider)
Societe Generale, Albert Edwards

"So finally the Fed has got its 'a' into 'g' and raised rates. Although this will be the first of many rate rises in a move to normalise rates, the Fed's lack of verbal assertiveness means the market still cannot bring itself to believe the Fed's own projections for interest rate hikes."
One of Wall Street's biggest theories about higher interest rates is about to be tested (Business Insider)
Higher interest rates are supposed to be bad for stocks. But are they now?

On Wednesday, the Federal Reserve raised its benchmark rate for the third time in this recovery and signaled that three more hikes are on the way in 2017.
There could be a $3 trillion shift in investing, and it poses a huge problem for mutual funds (Business Insider)
Passive investment products like exchange-traded funds have hoovered up assets at a fast clip in recent years. US-listed ETFs saw $283 billion in net inflows during 2016, taking aggregate assets under management to $2.5 trillion, according to Citigroup.
The dollar is starting to act like an oil currency (Business Insider)
When oil prices fall, the greenback is traditionally not one of the more vulnerable currencies. And when oil does well, that doesn't necessarily translate to a strong dollar.
A war of words between 2 of America's stock exchanges has taken a strange twist (Business Insider)
The war of words between the New York Stock Exchange and IEX, America's newest stock exchange, just took a strange turn.
4 charts from Deutsche Bank show how political populism has taken root (Business Insider UK)
2016 will be remembered as a year of populist political upsets.

The UK's Brexit vote in June and the election of President Donald Trump in November put nationalism centre stage in global politics.
Goldman Sachs: This should be a good year for stockpickers, and it's great news for us (Business Insider)
Stop me if you've heard this before: It's going to be the year of the active manager.

It's not hard to find Wall Streeters who are both bullish on the market, and bullish on active managers' ability to beat it.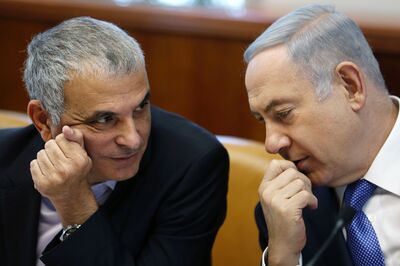 Netanyahu Threatens Election Over Rift With Finance Minister (Bloomberg)
Israeli Prime Minister Benjamin Netanyahu threatened to call early elections after clashing with his finance minister over the fate of the nation's public broadcaster, roiling the political landscape just hours before he headed to China on a trade trip.
Need income? These investments are great places to park your money right now (Market Watch)
Two managers of closed-end energy limited partnership funds agree that the partnerships still have room to run even after a big recovery over the past year. That means income-seeking investors are still looking at very attractive dividend yields.
China And India Economies Beat The US By 2050? Don't Bet On It (Forbes)
That's according to a recent PwC report, which predicts that China will account for 20 percent of the world economy, with India at 15 percent and USA at 12 percent. That's a big change from 2016, when the US was beating both China and India by a big margin—see table.
Health care battle continues; 2 more confirmation hearings; Starbucks' shareholders meeting (CNN)
The bill, called the American Health Care Act, has been criticized from both sides of the aisle. Conservative Republicans, including Republican Senators Tom Cotton and Rand Paul have said the bill is too similar to the Affordable Care Act (better known as Obamacare) that the GOP has pledged to repeal and replace.
Fish Stocks Need Filleting for Next Lift, Top Norway Fund Says (Bloomberg)
Fish farmers will need to get more kroner out of every fish to provide the next lift for the Oslo exchange's best-performing sector over the past five years.
Companies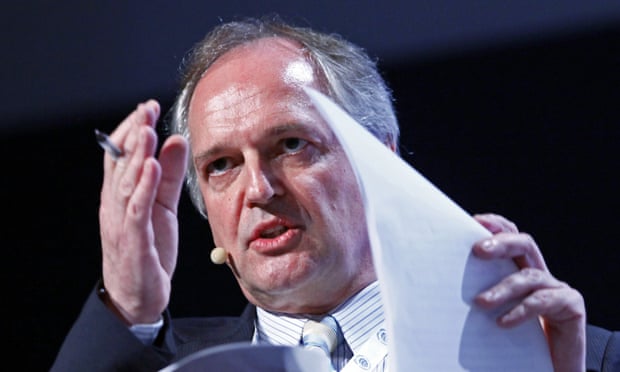 Unilever bids to heal shareholder rift amid 'garage sale' warnings (The Guardian)
Unilever is drawing up plans to heal a rift among shareholders triggered by its rejection of a $143bn (£115bn) bid from Kraft Heinz, amid a warning that Britain could become home to "a garage sale" unless there is protection for domestic companies from foreign takeovers.
Facebook, the world's most addictive drug (The Economist)
FACEBOOK has defied even optimists' projections of how big the 12-year-old firm could one day become. Today the company's flagship social network claims 1.6 billion users, around a billion of whom log on each day.
Technology

We just drove the all-electric Chevy Bolt — and Tesla is officially in trouble (Business Insider)
NBA superstar Charles Barkley made a now-legendary comment prior to the US Olympic basketball Dream Team playing Angola in 1992.
New Intel Technology Bridges Gap Between Speedy Conventional Memory, Longer-Term Storage (The Wall Street Journal)
Intel Corp. is starting to ship the first products based on new technology it hopes will reshape the market for computer memory and help it profit more from the tech world's data explosion.
Microsoft's first-ever desktop PC blows away the Mac (Business Insider)
Whether you're a Mac fan or a PC person, I can hand you any laptop in the world, you can log into your Facebook and Google accounts, and do probably 90% of what you need to do. It means that, for a lot of people, one computer is pretty much interchangeable with any other.
This device will dramatically improve your WiFi signal and speeds throughout your home (Business Insider)
There's a new style of WiFi router called a "mesh system," which covers your entire home in strong, fast WiFi. They work much better than traditional WiFi range extenders, which is great for larger homes.
Politics

Trump jokes about wiretapping at Angela Merkel press conference – video (The Guardian)
In an apparent reference to reports that the US bugged German chancellor Angela Merkel's phone during the Obama presidency, Donald Trump said 'at least we have something in common,' when asked about his own unsupported wiretap claims during a joint-press conference on Friday.
Trump's budget calls for seismic disruption in medical and science research (The Washington Post)
President Trump's budget calls for a seismic disruption in government-funded medical and scientific research. The cuts are deep and broad.
'That's not how it works': Trump's grasp of Nato questioned (The Guardian)
On the heels of a visibly awkward visit from the German chancellor, Angela Merkel, Donald Trump said on Saturday that Germany owed "vast sums of money" to Nato and the US, even though the alliance does not stipulate payments to America.
To Protect Climate Money, Obama Stashed It Where It's Hard to Find (Bloomberg)
President Donald Trump will find the job of reining in spending on climate initiatives made harder by an Obama-era policy of dispersing billions of dollars in programs across dozens of agencies — in part so they couldn't easily be cut.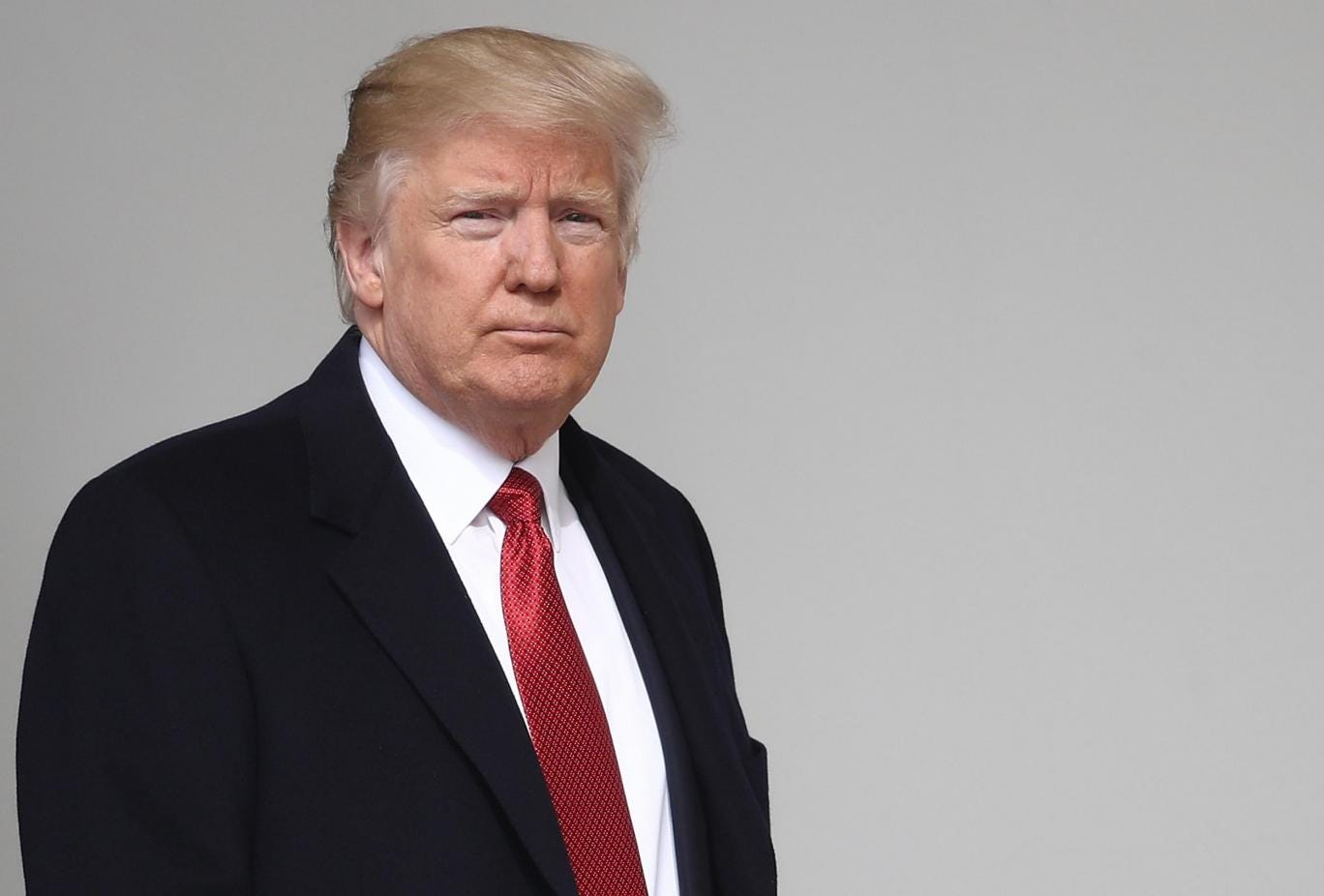 Network of wealthy Russians has sunk $100m into Donald Trump's luxury developments (Independent)
The US President has repeatedly insisted that he has no significant business interests in Russia, at a time when his ties to the country are under intense scrutiny.
The seemingly cozy relationship between Trump and Rodrigo Duterte has 'a lot of likely flash points' (Business Insider)
Rodrigo Duterte, the Philippines' bombastic president, was not reserved in his denunciations of former US President Barack Obama, going so far as to call him a "son of a whore."
Boris Johnson is going to visit the White House after Trump's unsubstantiated GCHQ spying claims (Business Insider UK)
America and Britain's relationship has been unexpectedly strained this week over unsubstantiated allegations that British spy agency GCHQ helped Obama tap Donald Trump's phones at Trump Tower.
Former Dairy Farmer Leads Trump-Russia Investigation (Associated Press)
Devin Nunes once said all he wanted to do was work on a dairy farm.

Now the man from the rural Central Valley of California is running one of the most scrutinized, complex and politically fraught congressional investigations in recent memory.
Senate Confirmation And Supreme Court Pick (Associated Press)
Thirteen months after the death of Justice Antonin Scalia, the Senate is finally holding confirmation hearings to fill the vacancy, considering President Donald Trump's choice of Neil Gorsuch for the high court.
Republicans revamp U.S. health bill to help older Americans (Rueters)
U.S. House Republicans are working on changes to their healthcare overhaul bill to provide more generous tax credits for older Americans and to add a work requirement for the Medicaid program for the poor, U.S. House Speaker Paul Ryan said on Sunday.
Health and Biotech

What ecstasy does to your brain and body (Business Insider)
Dr. Samoon Ahmad is a practicing psychopharmacologist and psychiatrist. He explains what happens to someone's brain and body if they take Adderall recreationally. Following is a transcript from the video.
Life on the Home Planet

'Beauty and the Beast' earns $170 million to have the 7th highest opening weekend ever (Business Insider)
Following the live-action version of "The Jungle Book" earning close to $1 billion worldwide last year, the studio looks to have another cash cow in the making with "Beauty and the Beast" breaking the record for the biggest opening weekend ever for March with an estimated $170 million, according to Variety.
If a nuclear bomb is dropped on your city, here's where you should run and hide (Business Insider)
President Trump has egged on a new arms race. Russia violated weapons treaties to upgrade its nuclear arsenal. North Korea is developing long-range missiles and practicing for nuclear war — and the US military is considering preemptive attacks on the isolated nation's military facilities.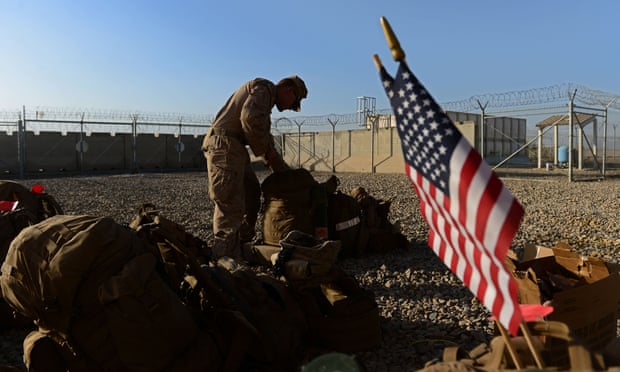 Three US troops wounded after Afghan soldier opens fire (The Guardian)
An Afghan soldier opened fire on Sunday inside a base in the southern Helmand province, wounding three US soldiers before being shot dead, an Afghan official said.
Do you know someone who would benefit from this information? We can send your friend a strictly confidential, one-time email telling them about this information. Your privacy and your friend's privacy is your business... no spam!
Click here and tell a friend!