Financial Markets and Economy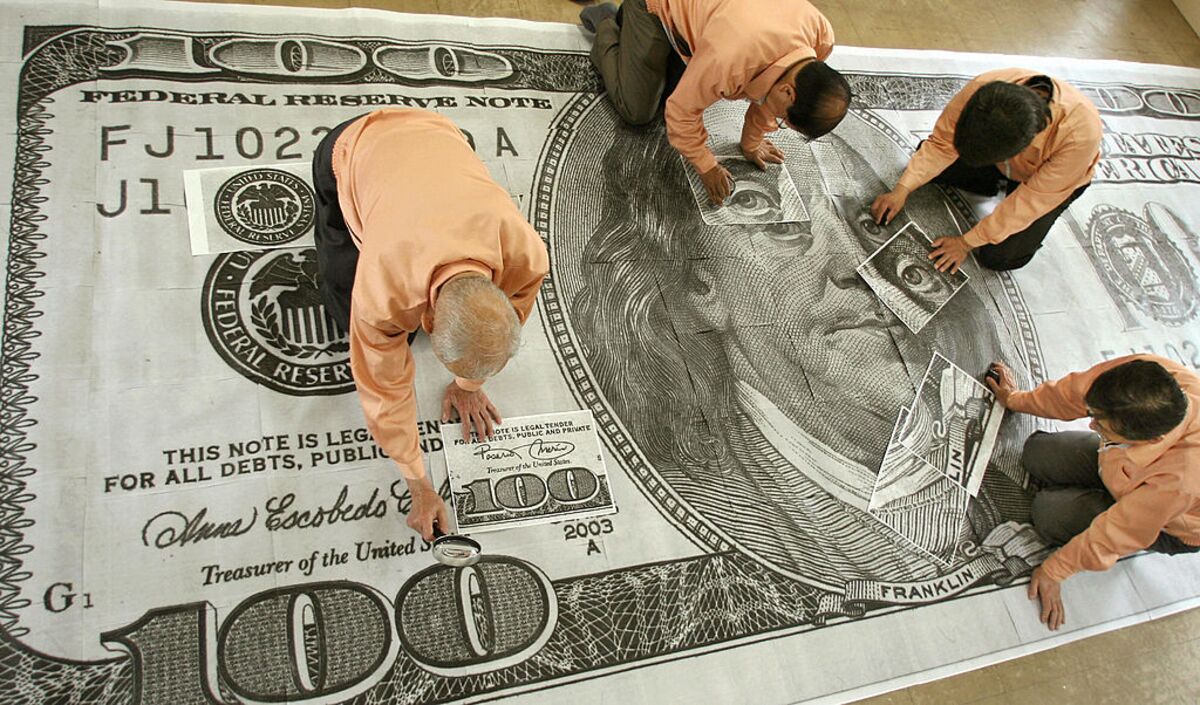 The Fed's Global Dollar Problem (Bloomberg)
The Federal Reserve might be doing the right thing for the U.S. economy by moving to bring interest rates back up to normal. But for foreign companies and governments that have borrowed trillions of U.S. dollars, the adjustment could be painful.
The World's Most Radical Experiment in Monetary Policy Isn't Working (The Wall Street Journal)
During Japan's go-go 1980s, Hiromi Shibata once blew a month's salary on a cashmere coat, wore it a few times, then retired it. Today, her daughter's idea of a shopping spree is scrounging through her mom's closet in Shizuoka, a provincial capital.
Asian Markets Mixed After Small Wall Street Gain (Associated Press)
Asian markets were mixed Monday after global finance ministers dropped a pledge to oppose trade protectionism from a weekend statement in the face of resistance from the Trump administration.
Oil prices drop on rise in U.S. drilling (Reuters)
Oil prices fell on Monday as rising U.S. drilling activity and steady supplies from OPEC countries despite touted production cuts pressured already-bloated markets.
Italy's Struggling Economy Has World's Healthiest People (Bloomberg Benchmark)
The high-heeled boot surrounded by five seas is ranked the healthiest country on Earth in the Bloomberg Global Health Index of 163 countries. A baby born in Italy can expect to live to be an octogenarian. But 2,800 miles south in Sierra Leone, the average newborn will die by 52.
India Hunts for Solution to Bad-Debt Crisis as Measures Fail (Bloomberg)
If at first you don't succeed, try, try, try and try again. Indian policy makers appear to have adopted the mantra as they mull setting up a state-run fund manager to resolve stressed assets in the banking system after numerous efforts to fix the problem failed.
China's Trading Partners Alarmed By Food Import Controls (Associated Press)
China's trading partners are bringing the top U.N. food standards official to Beijing in a last-ditch attempt to persuade regulators to scale back plans to require intensive inspections of food imports — including such low-risk items as wine and chocolate — that Washington and Europe say could disrupt billions of dollars in commerce.
First Skirmish of G-20 Sets Scene for Battle of Trade Ideas (Bloomberg)
As global finance chiefs return from their first collective engagement with the Trump administration, they're bringing home a load of unfinished business.
Bullish Crude Bets Cut by Most Ever as Price Falls Below $50 (Bloomberg)
Money managers cut bets on rising West Texas Intermediate crude by a record amount during the week ended March 14, while wagers on a further price drop doubled as oil remained below $50 a barrel. Hedge funds also cut bullish bets in Brent oil during the same period.
Here are the 5 most and least affordable housing markets in the US (First American Financial Corporation)
In our most recent Real House Price Index (RHPI) release, we reported that national affordability declined over 6 percent in December compared with a year ago, largely due to the year-end increase in mortgage rates.
The Big Problem With China's Bridge and Tunnel Addiction (Bloomberg)
With a global portfolio that includes Club Med and Cirque du Soleil, as well as assets in real estate, insurance, and pharmaceuticals, Fosun Group is one of China's most active dealmakers. Still, the 46.2 billion-yuan ($6.7 billion) railway project it unveiled in September was noteworthy.
Here's a map that shows the extreme disparity in population density across the world (Visual Capitalist)
You may have heard that the majority of the world's population actually lives within a relatively small circle that covers China, India, Japan, and other parts of Southeast Asia.
Australians spend more on gambling than people anywhere else (The Economist)
A billboard promoting huge cash jackpots hangs over the highway approaching Revesby Workers' Club, in a rundown suburb in western Sydney. Cafés, restaurants, a hairdresser and a gym are all housed inside the refurbished block.
America has a profit problem (The San Diego Union Tribe)
A fresh batch of academic studies suggest that the election-year rants of Bernie Sanders and Donald Trump were basically correct: The economic system is rigged, as American business owners enjoy unusual power to extract wealth from workers and consumers.
Bloomberg Billionaires Index (Bloomberg)
The Bloomberg Billionaires Index is a daily ranking of the world's richest people. Details about the calculations are provided in the net worth analysis on each billionaire's profile page. The figures are updated at the close of every trading day in New York.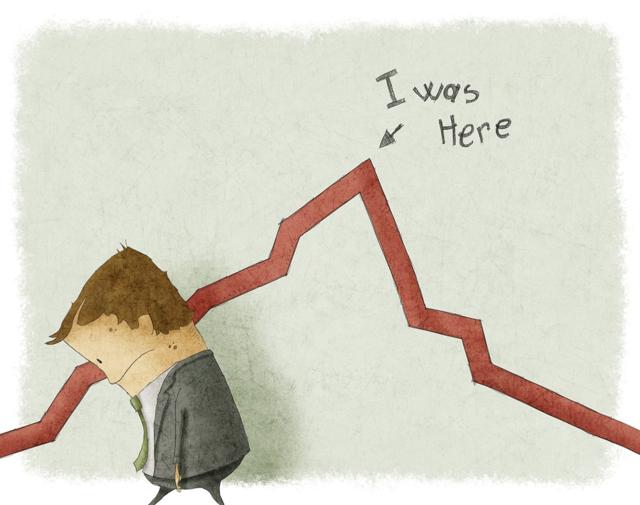 Convincing Traits Of A Market Bubble – Part III (Conclusion) (Mark Bern, CFA, Seeking Alpha)
In Part I of the three-part series I covered in detail how stretched the current market valuations and multiples are compared to historical norms. I also provided graphic evidence that exhibits how the markets have only attained these levels once or twice (depending on the indicator examined) since the Great Depression and Crash of 1929.
Bull Market Still Intact…For Now (Real Investment Advise)
This past Wednesday, on the Real Investment Hour, I spoke with Greg Morris about the technical backdrop of the market. During that interview, he discussed that from a technical perspective the bullish trend of the market is still in place, and despite fundamental underpinnings being stretched, investors should remain allocated to the market.
The Long Run Economics of Debt Based Stimulus (Acting Man)
Something both unwanted and unexpected has tormented western economies in the 21st century. Gross domestic product (GDP) has moderated onward while government debt has spiked upward. Orthodox economists continue to be flummoxed by what has transpired.
Deutsche Bank: "The Probability Of A Negative Shock Is High" (Zero Hedge)
For the second week in a row, Deutsche Bank's strategist Parag Thatte has a somewhat conflicted message for the bank's clients: on one hand, he writes that positive economic surprises continue "but are getting less so", and although the divergence between hard data surprises and sentiment is diminishing the bank is somewhat confident that a "pullback in the very near term is unlikely" (here DB disagrees with Goldman Sachs).
Chinese Home Prices "Unexpectedly" Rebound; Government Loses Interest In "Curbs" (Zero Hedge)
On Friday, we summarized research reports from Deutsche Bank and Bank of America, which came to the same conclusion: the fate of the global economic rebound may be in the hands of the Chinese housing bubble, which through price appreciation has unleashed wealth effect equivalent to twice the annual disposable income of China.
Companies

Two Executives to Leave Uber, Adding to Departures (NY Times)
Jeff Jones, Uber's president of ride sharing, has left the company after just six months, Uber said on Sunday. In addition, Brian McClendon, vice president of maps and business platform at Uber, also plans to leave at the end of the month.
10 Reasons to Buy China Mobile Ltd. and Never Sell (The Motley Fool)
China Mobile (NYSE:CHL) is the biggest telecom company in the world and one of the three most valuable companies in Asia, but its stock is often overlooked by U.S. investors. The telco doesn't offer spectacular price growth, but it's a solid income play which rebounded from some steep market downturns since its IPO in late 1997.
Freeport Put $12 Billion Into a Giant Mine; Now Indonesia Is Squeezing It Out (The Wall Street Journal)
Freeport-McMoRan Inc.'s standoff with Indonesia over the giant Grasberg copper and gold mine is entering a new phase, as the company scales back operations while trying to force a resolution to the dispute.
MORGAN STANLEY: Here's how Wynn Resorts could double (WYNN) (Business Insider)
Resorts could see its share price double as the company grows its market share in Macau, according to research by Morgan Stanley.
Bitcoin just crashed 20% as the developers fight over its future (Business Insider Australia)
After looking like it was on the edge of a cliff last week, Bitcoin crashed over the weekend and lost more than 20% of its value.
Deutsche Bank Seeks $8.6 Billion Selling Shares at Discount (Bloomberg)
Deutsche Bank AG said it will raise 8 billion euros ($8.6 billion) by selling stock at a 35 percent discount to last week's closing price as Germany's largest lender seeks to shore up its finances and boost growth.
Starbucks CEO Howard Schultz prepares to step down amid on-going boycott by Trump supporters following his vow to hire 10,000 refugees and rumors of a Democratic presidential bid (Daily Mail)
The move was announced in December 2016, and Schultz will remain at the company as executive chairman. Kevin Johnson, Starbucks' chief operating officer, will take on the role as CEO on April 3, 2017.
Technology

IBM unveils Blockchain as a Service based on open source Hyperledger Fabric technology (Tech Crunch)
IBM Blockchain is a public cloud service that customers can use to build secure blockchain networks. The company introduced the idea last year, but this is the first ready-for-primetime implementation built using that technology.
Don't fall for this fake attachment scam in Gmail (The Next Web)
There are phishing scams, and then there are those that are so damn clever that… sorry, scratch that. Phishing scams are the worst, and those that run them deserve infuriatingly slow internet access for the rest of their damned lives.
How Chip Designers Are Breaking Moore's Law (The Wall Street Journal)
Two of the biggest semiconductor companies made announcements last week that might seem unrelated, but are linked. Intel announced its acquisition of Israeli startup Mobileye, which makes chips and software for self-driving cars.
Google's DeepMind Discovers How To Remember Outcomes, Learn Faster (Technology News And Trends)
While AI systems can match many human capabilities, they take 10 times longer to learn. Now, by copying the way the brain works, Google DeepMind has built a machine that is closing the gap.
A World Without Wi-Fi Looks Possible as Unlimited Plans Rise (Bloomberg)
The Wi-Fi icon — a dot with radio waves radiating outward — glows on nearly every internet-connected device, from the iPhone to thermostats to TVs. But it's starting to fade from the limelight.
Politics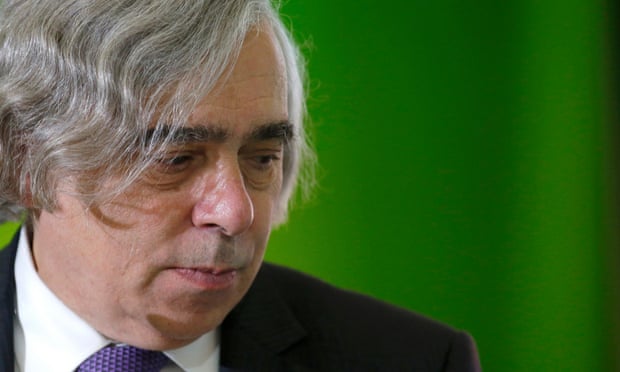 Trump administration's 'anti-scientific statements' alarm ex-energy secretary (The Guardian)
The former energy secretary Ernest Moniz said on Sunday that he finds "anti-scientific statements" coming from the Trump administration "disturbing", warning that they disregard dangers to the US and undermine its democracy.
Trump Repeats His Charge That the North Korean Leader Is 'Acting Very, Very Badly' (TIME)
U.S. President Donald Trump has repeated his brusque denouncement of Kim Jong Un, telling reporters as he left his resort home in Mar-a-Lago, Florida on Sunday that the North Korean leader was "acting very, very badly."
Fox News: 'No evidence of any kind' that Obama wiretapped Trump (Politico)
Fox News anchor Shep Smith said Friday that the network does not have any evidence that President Donald Trump was ever placed under surveillance, despite his repeated insistence that former President Barack Obama's intelligence agencies wiretapped his phones.
Trumpcare, Ryancare, Trashcare: While the GOP celebrates its found money, the poor will get sicker and die (Salon)
Trumpcare, Ryancare, Trashcare — whatever you want to call it, the American Health Care Act is nothing more than a cheap stab at Barack Obama, a petty attempt on the part of grudge-holding Republicans, including President Donald Trump, to try to diminish Obama's legacy.
Trump's Tariff Could Kill Thousands of Small Businesses in China (Bloomberg)
Higher labor costs and stricter regulations keep nudging Eric Li's glass factory in southeast China toward insolvency, even though his lampshades are on the shelves at Home Depot. President Donald Trump's threatened tariff on his goods may be the final shove.
Comey to Testify on Wiretaps and Russia: What to Watch For (Bloomberg)
FBI Director James Comey is about to testify on the continuing U.S. investigation into Russia's meddling in last year's presidential election, but President Donald Trump on Monday accused Democrats of making up claims and pushed the agency and Congress to focus instead on media leaks.
Trump's planned military buildup is based on faulty claims, not good strategy (The Conversation)
President Donald Trump just released a budget plan intended to fulfill a promise to rebuild the military with "one of the largest increases in national defense spending in American history."
Japan's Abe and Germany's Merkel Say They Will Work Together on Free Trade (The Wall Street Journal)
Coming off a week where both their governments met with representatives of President Donald Trump's administration, German Chancellor Angela Merkel and Japanese Prime Minister Shinzo Abe appeared together on Sunday night, praising the strong bonds between the two countries and calling for nations to resist protectionist impulses.
Trump Approval Crashes to New Low (Political Wire)
The Gallup daily tracking poll finds President Trump's approval rate sinking to 37% to 58%.
U.S. Breaks With Allies Over Trade Issues Amid Trump's 'America First' Vows (NY Times)
The United States broke with other large industrial nations over trade on Saturday as the Trump administration rejected concerns among allies about spreading protectionism and made clear that it would seek new approaches to managing global commerce.
Public Sees Wealthy People, Corporations Gaining Influence in Trump Era (Pew Research Center)
As President-elect Donald Trump prepares to take office, the public has starkly different expectations about which groups in society will gain influence – and those that will lose influence – under his administration.
In One Rocky Week, Trump's Self-Inflicted Chaos on Vivid Display (NY Times)
Minutes before President Trump was to take the stage in Nashville last week to make his case for the health care overhaul he had promised, he received some unwelcome news that shifted his script.
Marijuana 'only slightly less awful' than getting hooked on heroin, Sessions says (Think Progress)
"I am astonished to hear people suggest that we can solve our heroin crisis by legalizing marijuana — so people can trade one life-wrecking dependency for another that's only slightly less awful," said Sessions.
Say goodbye to affordable clothing if border tax is passed (The Hill)
House Republicans continue to aggressively push their border adjustment tax (BAT) and, if successful, Americans will soon find it hard to get affordable clothing.
Spicer says 'reports from a variety of outlets' justify Trump's wiretapping claim. They don't. (Think Progress)
During his news conference on Monday, Press Secretary Sean Spicer referred to "numerous reports from a variety of outlets" in an effort to build a case that President Trump's tweetstorm accusing President Obama of wiretapping him before the election wasn't a total fabrication.
Germany Rejects Donald Trump's Claim That It 'Owes Vast Sums of Money' to NATO, U.S. (NBC News)
The German defense minister on Sunday pushed back on President Donald Trump's claims that the European nation "owes vast sums of money to NATO" and the U.S., following a meeting last week between both countries' leaders that was at times tense.
Fake news has a long history in the Middle East — and the lessons for Americans are unmistakably dire (Salon)
Fake news is all the rage; you can't escape it. The entire op-ed section of last Tuesday's Washington Post was dedicated to some aspect of the fake news phenomenon. My initial inclination is to put the paper aside and sigh.
Life on the Home Planet

21 places to learn critical skills that will change your life (Inc.)
We tend to think of learning a new skill or "going back to school" as something you'd do when looking to change careers, or to upgrade within your current one.
More than 100 Chinese cities now above 1 million people (The Guardian)
According to the Demographia research group, the world's most populous country boasts 102 cities bigger than 1 million people, many of which are little known outside the country – or even within its borders.
Ex-N.C. Police Chief Says He Faced 'Unreasonable Detention' at JFK (NBC News)
After a four-day trip to Paris to celebrate his mother's 80th birthday last weekend, Hassan Aden was eager to get back to Alexandria, Virginia — to his wife, his two sons and the law enforcement-focused consulting business he runs there.
Box office report: Beauty and the Beast passes Batman v Superman for March record (Entertainment)
Disney's live-action remake of the beloved 1991 animated classic roars to the top of the domestic chart this weekend, amassing a spectacular estimated $170 million from 4,210 theaters — averaging $40,380 per location to notch the highest debut for a March title in history.
Earth just had its second-warmest February on record (Mashable)
As the saying goes: Another month, another disconcerting report from top U.S. climate agencies.

Last month was Earth's second-hottest February on record since at least 1880, NASA and the National Oceanic and Atmospheric Administration (NOAA) recently reported.
Do you know someone who would benefit from this information? We can send your friend a strictly confidential, one-time email telling them about this information. Your privacy and your friend's privacy is your business... no spam!
Click here and tell a friend!