Financial Markets and Economy

Deja Vu for Oil Traders Amid Concerns About Tepid Demand (The Wall Street Journal)
For months, the oil market has focused on supply. What if the problem is demand? Oil markets tumbled Wednesday after the U.S. Energy Information Administration reported an unexpected increase in gasoline stockpiles.
Fed's Kaplan: Three rate rises this year 'still a good baseline' (Reuters)
Dallas Federal Reserve President Robert Kaplan said on Thursday that two more interest rate hikes this year remains possible but that the U.S. central bank has the flexibility to wait and see how the economy unfolds.
Saudi Minister Wants OPEC Oil-Production Deal Extended, Perhaps for Less Than 6 Months (The Wall Street Journal)
An extension to an agreement by members of the Organization of the Petroleum Exporting Countries and producers outside the group to cut crude-oil production is most likely needed, but perhaps not for as long as another six months, Saudi Arabia's energy minister Khalid al-Falih said Thursday.
A mystery trader called '50 Cent' has already lost $89 million but can't stop betting on a stock market shock (Business Insider)
The mystery trader's investment vehicle of choice is the CBOE Volatility Index, or VIX, a measure of expected price swings in US equities that serves as a barometer for investor nervousness. It generally climbs as stocks fall, so purchases of VIX contracts translate to bearish wagers on the S&P 500.
China's Stocks Refuse to Drop More Than 1% (Bloomberg)
In a Chinese stock market where superstition and government intervention often count for more than economic fundamentals, unusual trading patterns are par for the course.
China Shakes Up Financial Regulators in Scramble for Stability (The Wall Street Journal)
The Chinese government is trying to ensure financial-system stability in a pivotal political year by focusing on the officials who do the regulating.
IMF may fund Greek bailout with small amount, for one year: government (Reuters)
The International Monetary Fund may finance Greece's current bailout program with a small amount for one year, the country's government spokesman said on Thursday, adding that the issue was under discussion between Athens and its creditors.
China sees higher risk of mass unemployment, pledges more support (Reuters)
China's cabinet said on Wednesday that risks of mass unemployment in some regions and sectors have increased and pledged more fiscal and monetary- policy support to address the potential rise in the jobless rate.
Isaac Newton was a genius, but even he lost millions in the stock market (Business Insider)
Isaac Newton was one of the smartest people to ever live.

But being a smart physicist is not necessarily the same thing as being a smart investor. And, unfortunately for him, Newton learned that the hard way.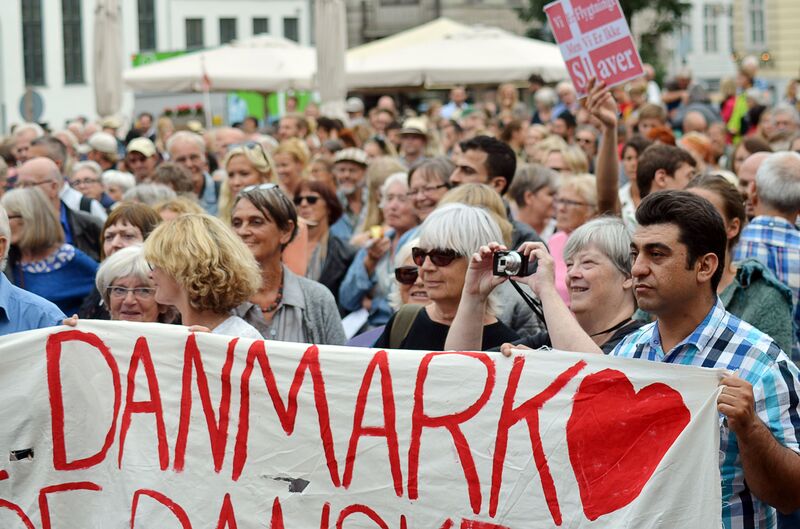 The Most Closed-Off Nordic Nation Is Yearning for Immigrants (Bloomberg)
Under pressure from nationalists, successive Danish governments have been keeping a tight lid on immigration.

But now, faced with potential labor shortages, the Finance Ministry of the country that made global headlines by confiscating valuables from refugees is trying to make the case that more foreign workers are needed.
Man Group's Assets Rise to Record on Largest Inflows Since 2011 (Bloomberg)
Man Group Plc, the world's largest publicly traded hedge-fund firm, said its assets under management climbed to a record during the first quarter as investors bet that volatility will increase. The shares rose.
Asian Stocks Gain on Kuroda, U.S. Tax Reform Hopes: Markets Wrap (Bloomberg)
Asian stocks climbed on optimism for a U.S. tax overhaul. Weakness in the yen pushed Tokyo shares higher after Bank of Japan Governor Haruhiko Kuroda said he will keep accommodative policy in place.
Don't give up on the reflation trade just yet, says Deutsche Bank (Market Watch)
It isn't like investors are oblivious to risks on the horizon. In a Thursday note, Deutsche Bank economists acknowledged that the market has learned to contend with geopolitical tensions and quantitative easing from the European Central Bank and the Bank of Japan.
A Quarter of Millennials Who Live at Home Don't Work — or Study (Bloomberg)
A life of leisure, free of bosses and bills, sure sounds like the dream — and it turns out millions of millennials are living it. But don't congratulate them yet. They're doing it under their parents' roof and not necessarily by choice.
Asian Stocks Gain on Kuroda, U.S. Tax Reform Hopes: Markets Wrap (Bloomberg)
Asian stocks climbed on optimism for a U.S. tax overhaul. Weakness in the yen pushed Tokyo shares higher after Bank of Japan Governor Haruhiko Kuroda said he will keep accommodative policy in place.
Trump just signed a 'buy American' order, but his own businesses don't (Business Insider)
President Trump signed an executive order April 18 that he says will promote a "Buy American and Hire American" agenda. The order targets the US H1-B visa program, which is designed to attract foreign workers with specialized advanced skills, and directs government agencies to enact changes to prevent fraud and abuse of the program.
Four charts which should worry you about rising house prices and inequality (The Conversation)
When we want to measure the economic activity of a country, we tend to reach for the gross domestic product, or GDP. This may be an imperfect measure, but it does allow us to track where the money comes from for every item bought and sold.
Why the U.S. Is Still Richer Than Every Other Large Country (Harvard Business Review)
Each year, the United States produces more per person than most other advanced economies. In 2015 real GDP per capita was $56,000 in the United States.
Dollar Pares Drop, Yen Extends Fall as Kuroda Sees QE Continuing (Bloomberg)
The dollar pared earlier weakness to briefly turn positive, popping as Treasury Secretary Steve Mnuchin said his department is close to unveiling a tax-reform plan.
One Reason Why Natural Gas Stocks Are Sucking Wind (Courage &Conviction Investing, Seeking Alpha)
As I watch my investment in shares of Antero Resources (NYSE:AR) (full disclosure, we bought at $26) and Range Resources (NYSE:RRC) continue to melt lower, I went back to the drawing board to work out where I mis-calculated.
Companies

Why Investors Should Have Known Tesla's SolarCity Acquisition Was a Bad Business Decision (Fool.com)
When Tesla (NASDAQ: TSLA) bought SolarCity in late 2016, it was supposed to create a vertically integrated renewable energy company. People thought Elon Musk could marry EV sales with solar and combine SolarCity's installation arm with Tesla's Powerwall to create a path for customers to eventually go off-grid — or at least charge their car with solar energy.
Verizon's growth prospects look grim, but there's a way it could climb out of the doldrums (Business Insider)
On Thursday, Verizon turned in a dismal earnings report, with profits falling 20% and post-paid phone subscriber losses reaching a record high.
Ousted Arconic CEO Sent Vague Threat, Soccer Ball to Activist Hedge-Fund Boss (The Wall Street Journal)
The letter that cost Klaus Kleinfeld his job as chief executive of aerospace-parts maker Arconic Inc. on Monday contained a vague threat toward the billionaire whose hedge fund had been campaigning for Mr. Kleinfeld's ouster.
Macquarie to Boost U.K. Green Bank After $3 Billion Purchase (Bloomberg)
A consortium led by Macquarie Group Ltd. vowed to beef up global spending in clean energy technologies after it agreed a deal to buy U.K. Green Investment Bank from the British government for 2.3 billion pounds ($3 billion).
Technology

Google Home can now recognize individual users by the sound of their voice (Popular Science)
On Thursday, Google announced that its Home smart hub device can now recognize and identify up to six different users by the sound of their voice. It's an inevitable—but crucial—step in the development of smart home virtual assistants.
Western Digital Makes Case for Taking Over Toshiba Chip Unit (Bloomberg)
Western Digital Corp. is making a forceful case for its bid to take control of Toshiba Corp.'s memory-chip business amid a fierce bidding war.
Facebook banks on virtual reality as the future of socialising (New Scientist)
You finally managed to get everyone together in one place. Friends you haven't seen for ages, scattered around the world, smile and talk to each other across a table – a virtual table, in a virtual world, seen through a virtual reality headset. This is the future of socialising, according to Facebook.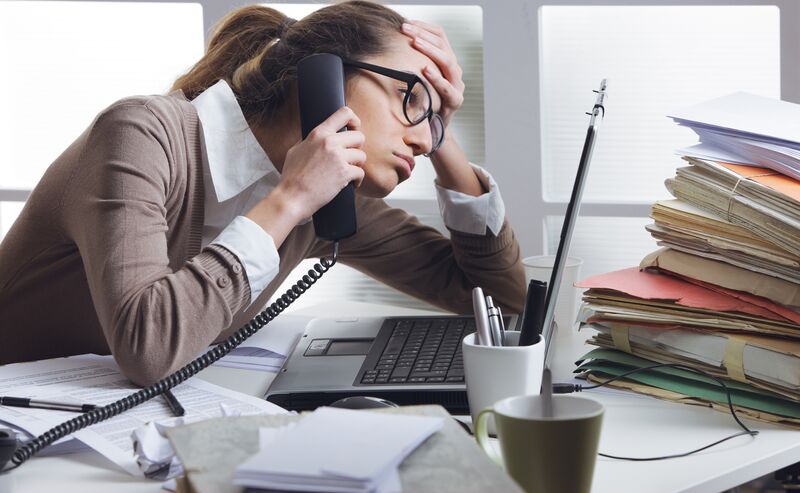 The Biggest Time Suck at the Office Might Be Your Computer (Bloomberg)
The 25-year-old researcher was sitting at his desk at an insurance firm in northern England when the internet went down. And with it went access to all of his files, which were sitting on a company server.
Bose headphones spy on listeners: lawsuit (Reuters)
Bose Corp spies on its wireless headphone customers by using an app that tracks the music, podcasts and other audio they listen to, and violates their privacy rights by selling the information without permission, a lawsuit charged.
Apple shares comical new Earth Day explainer video series featuring staff (9To5Mac)
Apple has published a new series of videos in celebration of Earth Day that both highlight the company's green energy efforts and explain some of the science behind clean energy today. The video series includes comical illustrations and narrations from Apple execs including VP Lisa Jackson.
Politics

White House eyes harder line on shutdown talks (Politico)
The White House, under internal pressure to show legislative achievements ahead of the 100-day mark, is gearing up for a government shutdown fight to secure money for a border wall, more immigration enforcement officers and a bigger military, according to White House and congressional sources familiar with the plan.
Hard Dose of Reality Hits Anti-Brexit Campaigners (Bloomberg)
For those who believe Brexit is a terrible mistake that could be undone, Prime Minister Theresa May's decision to call a snap election offered a moment of hope followed by a hard dose of reality.
Le Pen Rise Before French Election Fueled by Industrial Decline (The Wall Street Journal)
Presidential candidate Emmanuel Macron is one of this industrial city's most famous natives. But when Whirlpool Corp. said it would shut its factory here and move production to Poland, it was one of his rivals, far-right nationalist Marine Le Pen, who grabbed the spotlight.
Russia denies Reuters report think tank drew up plan to sway U.S. election (Reuters)
Russia dismissed as false on Thursday a Reuters report that said a government think tank controlled by President Vladimir Putin had developed a plan to swing the 2016 U.S. presidential election in Donald Trump's favor.
Putin Quietly Detaches Ukraine's Rebel Zones as U.S. Waffles (Bloomberg)
Vladimir Putin is seizing on mixed signals from the U.S. to quietly tighten Russia's grip on two rebel regions of Ukraine, burying hopes for a European-brokered peace deal and relief from sanctions anytime soon.
White House sidewalk to be closed to public permanently (Reuters)
The U.S. Secret Service said it would end public access to a sidewalk along the south fence of the White House beginning on Wednesday night.
House Speaker Ryan sees long battle over tax reform (Reuters)
The United States' first tax overhaul in decades may not pass Congress until well into 2017, House of Representatives Speaker Paul Ryan said on Wednesday, in a sign the timetable for the legislation has been pushed back.
Trudeau Says Canada Is Legalizing Pot to Protect Kids (Bloomberg)
Canadian Prime Minister Justin Trudeau comments on Canada's approach to the legalization of marijuana.
Health and Biotech

The lawyer who took on Big Tobacco and Enron is now going after Big Pharma for 'gouging' the American consumer (STAT)
He has a private jet, a pedigree of winning billion-dollar settlements, and the (sometimes grudging) respect of his adversaries.

Now, he wants to become pharma's latest headache.
10 Jaw-Dropping Stats About Medicare (The Motley Fool)
You're probably aware that Medicare provides health coverage for seniors 65 and older. But did you know that Medicare has several distinct parts, each of which provides its own set of services?
Drinking Too Much Soda May Be Linked to Alzheimer's (Bloomberg)
When it comes to the dangers of regularly drinking soda and other sugar-sweetened beverages, the science is clear. It rots your teeth, makes you fat, and puts you at a higher risk of diabetes, heart attack, and stroke. The list goes on and on—just ask your doctor.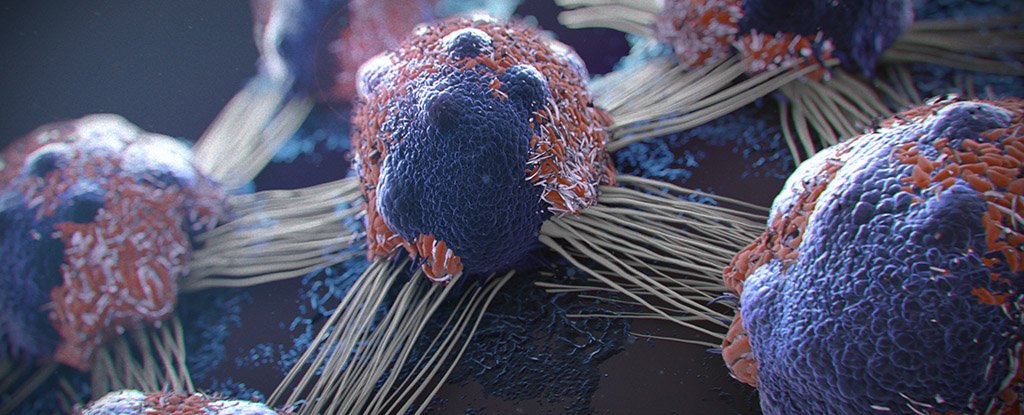 Early Clinical Trial Shows 'Cancer Vaccines' Can Protect Humans From Tumours (Science Alert)
Cancer comes in many different forms, and it is not unusual for diagnosed patients to endure multiple kinds of treatments before one that is effective against their particular form of cancer is found.
Life on the Home Planet

Egypt says air strikes kill Islamic State leaders in Sinai (Reuters)
Air strikes in northern Sinai have killed 19 members of Egypt's Islamic State affiliate, including three of its leaders, the Egyptian military said on Thursday.
You Think Your Job Sucks? Try Working for Lenny Dykstra (GQ)
It was every New York sports journalist's dream come true: working for a Mets legend on his glossy new magazine, leaving behind the daily newspaper grind for the world of private jets, high finance, and $18 million estates.
Do you know someone who would benefit from this information? We can send your friend a strictly confidential, one-time email telling them about this information. Your privacy and your friend's privacy is your business... no spam!
Click here and tell a friend!