Financial Markets and Economy

Wall Street is freaking out about a 'Motown Slowdown' — but the US auto industry is actually in fantastic shape (Business Insider)
Over the past few months, a grim narrative has dominated reporting about the US auto industry.

The sky is about to fall. Profitless Tesla is on the verge of eating Ford and General Motors' lunch, even as both legacy carmakers make billions, even as Americans continue to buy pickup trucks and SUVs.
Dollar's Extended Rally Comes to a Halt (The Wall Street Journal)
The U.S. dollar erased the postelection rally that sent the currency to its highest level since 2002, in one of the clearest signs that investors have lost faith in the so-called Trump trade.
Three popular tuna brands conspired to fix prices, court records allege (The Washington Post)
Here's the funny thing about canned tuna: Even as Americans lost their taste for the fish and demand dropped steadily for years, the price of a can seemed to hold steady or rise.
World's rich confident they can scale wall of global risk: survey (Reuters)
The global economic, financial and political landscape has never been shakier, but the world's rich are confident they can steer through the fog of uncertainty in the coming year "without so much as a dent in their finances", a survey showed on Wednesday.
Fed's Rate-Hike Odds Tumble After Washington Chaos Hits Bond Market (Bloomberg)
The bond market is interpreting what could be the deepest crisis of Donald Trump's presidency as throwing the Federal Reserve off its path for interest-rate increases this year.
Here's what the stock market did during Watergate — and why (Yahoo Finance)
In the 1970s, the U.S. stock market endured one of the longest and most brutal bear markets in its history. After the Dow nearly topped 1,000 — topping out at 990 — for the first time in 1966, it would not regain this level on a closing basis until 1982. It would never trade below that level again.
Now we know what it takes for Wall Street to wake up to Trump risk (Business Insider)
For months, traders have been wondering what it would take toshake confidence in a record-breaking market that has seemed immune to presidential scandal.
How Rising Temperatures Can Fry the Economy (Bloomberg)
Climate researchers are reviewing myriad studies of heat and human behavior, adding them up, and looking for sound conclusions about the relationship between temperature and economic productivity.
Investors Lose Faith in Republican Tax-Cut Vow Amid Trump Chaos (Bloomberg)
Republican leaders were still pitching their plans to overhaul the health-care system and tax code Wednesday, despite a steady stream of chaos from the White House. But markets weren't buying it.
U.S. Firms Want In on China's Global 'One Belt, One Road' Spending (NY Times)
As China plans to build a raft of roads, rail lines, ports and airports across Asia, Africa and Europe, skeptics say Chinese companies will be the only real winners from the ambitious initiative.
How the Dollar Rally Unraveled (The Wall Street Journal)
The U.S. dollar is set to erase the postelection rally that sent the currency to its highest level since 2002, one of the clearest signs that investors have lost faith in the so-called Trump trade. Here's a look at the evolution of the dollar's reversal.
Japan's economy expands at fastest pace in a year in Jan-March (Reuters)
Japan's economy grew in the first quarter at its fastest pace in a year to mark the longest period of expansion in a decade, thanks to robust exports and a helpful boost from private consumption.
Man who called Dow 20,000 says stock market could see 1,000-point surge if Trump resigns (Market Watch)
Life without President Donald Trump? On Wall Street, that idea is being bandied about increasingly of late, as the commander-in-chief has seen his credibility as leader of the free world assailed relentless over the past weeks, ultimately spurring Wall Street stocks into their worst tailspin in months.
US Dollar Gains: Going, Going, Gone (Bespoke)
As another news leak out of Washington sullies the "Make America Great Again" sentiment that emerged in the wake of November's election, by at least one measure, the US Dollar has given up all of its post-election gains.
NY Fed: "Household Debt Surpasses its Peak Reached During the Recession in 2008" (Calculated Risk)
The Federal Reserve Bank of New York today issued its Quarterly Report on Household Debt and Credit, which reported that total household debt reached $12.73 trillion in the first quarter of 2017 and finally surpassed its $12.68 trillion peak reached during the recession in 2008.
How marijuana saved this small Colorado town from ruin (The Fresh Toast)
Just seven years ago, the town of Sedgwick, Colorado was about to give up completely.

With the economy struggling and weeds growing out of abandoned gutters, the place was like a ghost town. The residents held a meeting to decide whether to incorporate their town.
Why Stocks Could Fall 20%: A Technical View (Investopedia)
Stocks could potentially fall 15 – 20% before climbing further as the Dow Jones Transportation Average (DJTA) diverges from the main Dow Jones Industrial Average (DJ?IA), Ralph Acampora, one of Wall Street's most respected technical analysts, recently told CNBC.
Foreigners Purchasing U.S. Equities, While Reducing Treasury Holdings (Hedgopia)
The S&P 500 large cap index was flat in March. Foreigners only purchased $876 million worth of U.S. stocks in that month.
The Path To Low Emission Power Generation In The U.S. (Forbes)
As the way we generate electricity changes, so do the associated greenhouse gas emissions. After over a decade of growth, 2016 was the first year that more electricity was generated from natural gas than from coal , and renewable power generation has also increased dramatically during this time period.
This Coal Plant Just Became the 253rd Since 2010 to Announce Retirement (EcoWatch)
Jacksonville's municipal electric utility, JEA and Florida Power & Light formally agreed Tuesday to retire the St. John's River Power Park coal-fired power plant in early 2018.
China Oil Stocks: Sinopec, PetroChina A-Shares Downgraded (Barron's)
The broker reduced its forecast for Brent crude oil for the second half of 2017 to $59 a barrel from $61 a barrel, while its forecast for 2018 was cut to $64 in 2018 from $72 a barrel. Brent is seen at $67 a barrel in 2019 (compared to $85 a barrel previously) and at $70 a barrel in 2020 from $85 a barrel previously.
Banks Battered As Dow Crashes Through Key Technical Support (Zero Hedge)
The Dow has broken back below its 50-day moving-average and is rapidly erasing the French election exuberance.
Bruce Berkowitz – ETF's Occasionally Swing To Illogical Extremes (Value Walk)
Exchange-traded index funds ("ETFs") are all the rage these days for their straightforward, low-cost replication of broad indexes. While it is a good idea to ef?ciently go long America, ETFs occasionally swing to illogical extremes when popularity leads to overpriced and overweighted constituents.
If Vol-Neutrals Are Finally Liquidating, Could They Crash The Market? Here Is The Math (Zero Hedge)
It was just over two months ago - well before VIX hit its record stretch of nearly 20 days below 11 – when we first discussed why one of the major threats to the complacent market was the danger of a forced liquidation by trend-following and vol-neutral, CTA, risk-arb and other systematic funds – many of whom have been the fundamental catalyst for the unprecedented VIX compression seen in May - resulting in an explosive unwind of vol positions.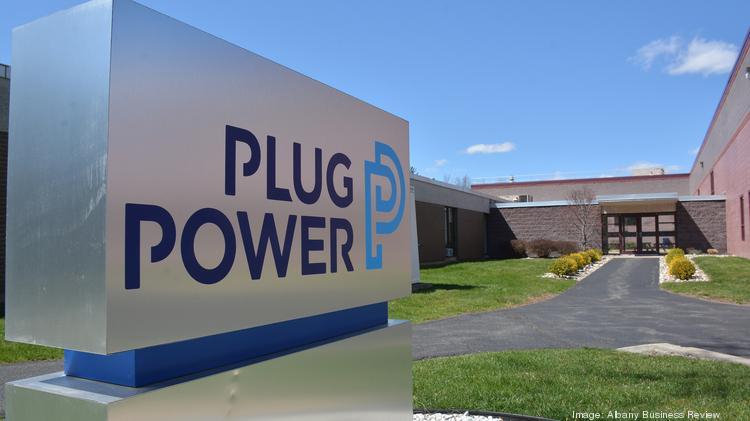 Harsh Research Note Causes Plug Power's Shares To Tumble (Henrik Alex, Seeking Alpha)
In a rare move for a tier 2 firm sell-side analyst, Roth Capital analyst Craig Irwin Wednesday downgraded Plug Power's stock to "Sell" and lowered his price target from $2.25 to $1.30, causing the shares to tumble almost 15%.
WTI/RBOB Pop After 6th Weekly Crude Inventory Draw In A Row, Production Slows (Zero Hedge)
After last night's surprise API-reported crude build, oil prices dipped and ripped on a tumbling dollar heading into this morning's DOE data and then jumped higher as DOE negated API's build by reporting a 1.75mm draw (less than the expected 2.67mm though).
Companies

Wal-Mart's Online Sales Soar as Retail Giant Pursues Amazon (Bloomberg)
The e-commerce business saw gross merchandise volume — a measure of all the goods it sells online — soar 69 percent in the first quarter, Wal-Mart said on Thursday. Total revenue climbed 1.4 percent to $117.5 billion.
Target Surprises Itself And Wall Street With Higher Than Forecast Q1 Earnings (Forbes)
Target TGT +1.44% shares are on the move in early Wednesday trading following the release of first quarter financial results that were a surprise even to itself: earnings per share came in 20 cents above the high end of Target's own guidance, sending the stock as much as 8% higher in Wednesday's pre-market trading session.
Bitcoin Balloons on Overheated Air (Bloomberg)
Ever since the dot-com and housing bubbles popped in 2000 and 2008, spotting bubbles has become a national obsession. Investors have spotted bubbles in bonds, credit, equities, gold — you name it — over the last several years.
Almost 40,000 AT&T Workers Threaten Weekend Strike (Fortune)
Almost 40,000 AT&T workers plan to go on strike on Friday if they don't reach an agreement with the company for new contracts.
Report: Total Marijuana Demand Tops Ice Cream In U.S. (Forbes)
The marijuana industry is growing so fast that if the government legalized it nationally it would outsell ice cream. A new report from Marijuana Business Daily estimates that the total demand for marijuana, including the black market, is $45-$50 billion.
Cisco Systems Announces 1,100 More Layoffs (Associated Press)
The new round of layoffs comes on top of the 5,500 jobs Cisco announced it was cutting in August. That amounted to about 7 percent of its workforce at the time.
Valeant's Revenue Growth Is At Risk (Research and Investment, Seeking Alpha)
As we can see from the above chart, since the fourth quarter of 2015, Valeant's (NYSE: VRX) revenue declines are accelerating. From 2017 to 2021, many patents of the company's key products will expire.
Why FireEye, Inc. Shareholders Have Nothing to Worry About (Fool.com)
Unlike others in its sector, such as Palo Alto Networks (NYSE: PANW), FireEye (NASDAQ: FEYE) isn't sitting idly by as revenue declines. Last quarter may have been disconcerting to some as sales slowed to the low single digits, and based on CEO Kevin Mandia's guidance for the current quarter, shareholders can expect more of the same.
Companies Stockpiling Bitcoin in Anticipation of Ransomware Attacks (NBC News)
In the age of cyber threats, companies are stockpiling digital currency in preparation of future "ransomware" attacks — which have grown exponentially over the past few years.
Chanos on Mallinckrodt, Express Scripts, Tesla and China (Bloomberg)
Jim Chanos, Kynikos Associates president and founder, explains why he's shorting Mallinckrodt Plc and Express Scripts Holding Co., his views on Tesla Inc. and his approach to investing in China.
Wal-Mart Draws Shoppers, Bucks the Retail Slump (The Wall Street Journal)
Wal-Mart Stores Inc. reported stronger quarterly sales Thursday, showing the world's largest retailer is pulling in shoppers at a time when many competitors are reeling in the era of Amazon.com Inc.
Why Dying Sears Has Lost Nearly $300 Million in Value Inside of Nine Days (The Street)
The bizarre series of rants by Sears Holdings Corp. (SHLD) CEO Eddie Lampert a week ago has spurred a crisis of confidence in the retailer's short-term outlook.

At least in the eyes of the stock market.
SALT Spotlight: Ackman Explains His Valeant 'Mistake' (Barron's)
By now, we all know that Pershing Square's William Ackman made a big mistake with Valeant Pharmaceuticals International (VRX), which he bought near its highs, and recently sold. Today, at the SALT Conference, Ackman explained how he made that mistake.
Technology

The Future of Flying Cars: Science Fact or Science Fiction? (Singularity Hub)
Uber has shaken up the taxi industry and is trying to put driverless cars on our roads. Now the company aims to have flying ride-sharing vehicles in our skies by 2020.
Automakers are betting on hydrogen-powered cars— here are 12 in the works (Business Insider)
Automakers are lining up to invest in hydrogen-powered vehicles, even though the big bucks are still being spent on battery-powered cars.
Google to Offer New AI `Supercomputer' Chip Via Cloud (Bloomberg)
At the I/O developer conference last year, Google debuted its first chip. The company kept the component mostly for internal artificial intelligence needs. Today, version two arrived — and Google is selling this one.
Google shifts mobile focus to apps and digital assistant (Reuters)
Mobile phone apps took center stage at Google's annual developer conference on Wednesday as the search giant announced new features for its digital assistant and its popular photo app while devoting little time to the Android mobile operating system.
Apple Pay expands to over two dozen more banks around the US (9To5Mac)
In addition to launching in Italy through three banks, Apple Pay is continuing to complete its roll out in the United States. More than two dozen new institutions around the United States join Apple Pay plus one new addition in Mainland China.
T-Mobile Calls Sprint Most Logical Partner as Deal Talk Heats Up (Bloomberg)
T-Mobile US Inc., the fastest-growing U.S. wireless carrier, is gearing up for consolidation and figures to be a key player in potential deals involving Sprint Corp., a cable TV company or even a multiplayer coalition with Dish Network Corp., company executives said.
One in Four US Workers Say Technology Will Eliminate Job (Gallup)
About one in four U.S. workers (26%) say it is at least somewhat likely that their job will be eliminated by new technology, automation, artificial intelligence or robots within the next 20 years.
Limit Cyberattacks with a System-Wide Safe Mode (Harvard Business Review)
Cyberattacks cost companies an estimated half a trillion dollars in damages every year. The main reason they can harm companies to such a staggering degree is that today's cybersecurity systems use centralized monitoring, with little beyond their main firewalls to protect the rest of an organization.
Politics

The Trump administration just handed Wall Street some great news (Business Insider)
During his testimony to the Senate banking committee on Thursday, the Treasury secretary said the Trump administration did not support the separation of investment banks and commercial banks.
Donald Trump's poll numbers are falling, as calls for impeachment are getting louder (Salon)
A new poll by Morning Consult/POLITICO released on Wednesday found that only 42 percent of Americans approve of Trump's performance as president. By contrast, half of all registered voters disapprove of the job that Trump is doing as president.
The Trump administration wants to freeze Obama's signature climate policy indefinitely (Think Progress)
Throughout the presidential campaign and into the beginning of his presidency, Donald Trump vowed to undo the Clean Power Plan, the Obama administration's signature piece of domestic climate policy, designed to curb greenhouse gas emissions from the power sector.
Trump Wants Reporters Arrested Who Publish Classified Leaks: FBI Memo (Forbes)
According to a memo by former FBI Director James Comey, as described by The New York Times on May 16, President Trump wants reporters who publish classified documents arrested.
TV networks can't find any Republicans willing to defend Trump (Think Progress)
Just about every day, the White House sinks deeper into scandal over President Donald Trump's firing of FBI Director James Comey and his sharing of classified Israeli intelligence with Russian foreign officials.
Erdogan Security Forces Launch 'Brutal Attack' on Washington Protesters, Officials Say (NY Times)
Supporters of President Recep Tayyip Erdogan of Turkey, including his government security forces and several armed individuals, violently charged a group of protesters outside the Turkish ambassador's residence here on Tuesday night in what the police characterized as "a brutal attack."
Here's why Comey couldn't just quit in February (Business Insider)
Rep. Peter King, among others, has raised the question of how James Comey could have ethically kept quiet if, as reportedly alleged in one of his memos, President Donald Trump took him aside in February and asked the then-director of the FBI to end the bureau's investigation into Michael Flynn.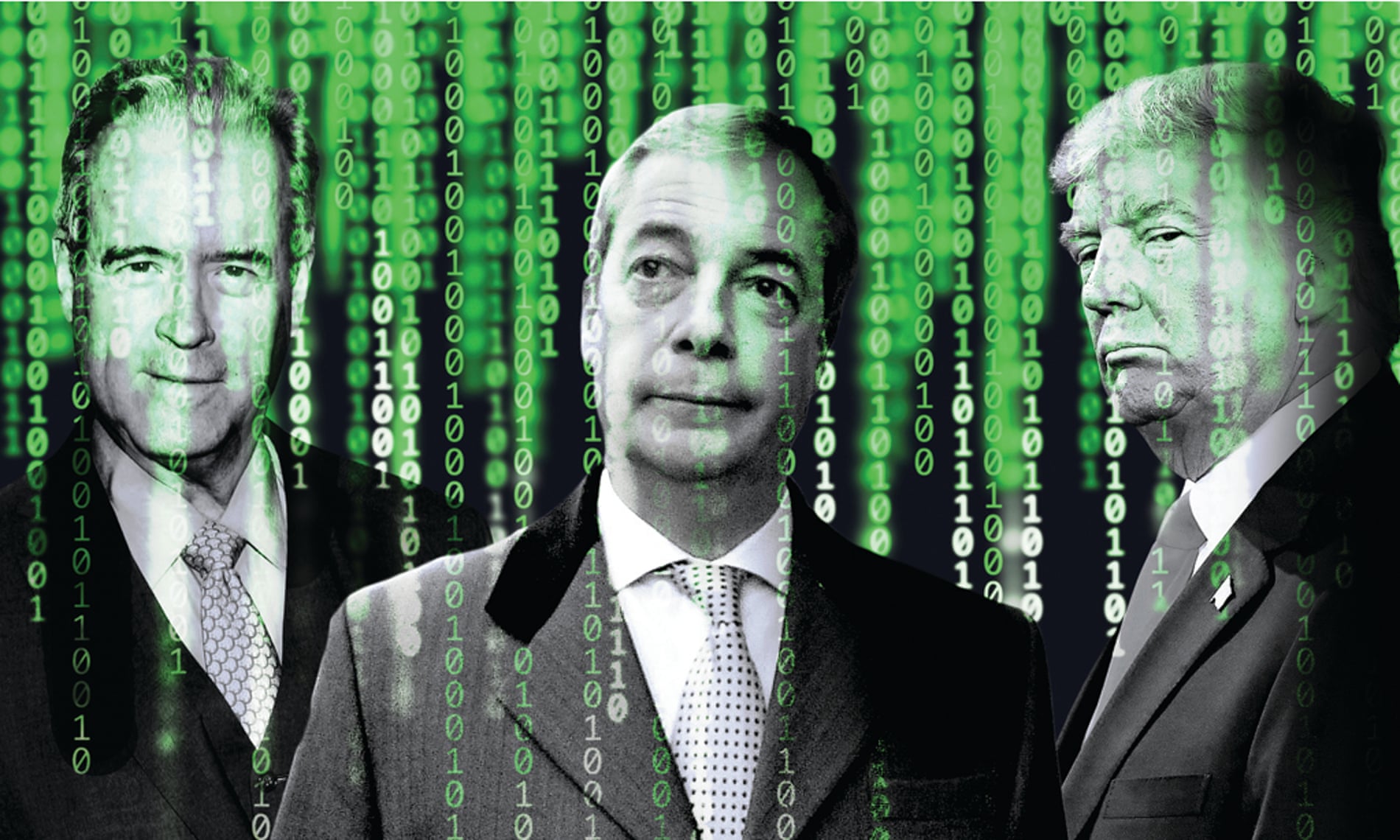 The great British Brexit robbery: how our democracy was hijacked (The Guardian)
In June 2013, a young American postgraduate called Sophie was passing through London when she called up the boss of a firm where she'd previously interned.
'The president has willingly created this self-portrait': Trump has become the 'principal witness' against himself (Business Insider)
Reports that President Donald Trump pressured FBI Director James Comey in February to drop the bureau's investigation into Michael Flynn, the former national security adviser, have led lawmakers and legal experts to question whether Trump obstructed justice — a criminal and impeachable offense.
Russian bank whose CEO met secretly with Jared Kushner helped finance Trump's Toronto hotel (Business Insider)
A Russian state-owned bank under US sanctions, whose CEO met with President Donald Trump's son-in-law in December, helped financed the construction of the president's 65-story Trump International Hotel and Tower in Toronto, according to a new report.
The deputy attorney general just threw more cold water on the White House's explanation for Comey's firing (Business Insider)
Deputy Attorney General Rod Rosenstein told senators in a closed-door briefing Thursday that he knew FBI Director James Comey would be fired before he wrote a memo outlining his mishandling of the investigation into Hillary Clinton's use of a private email server, a top Democratic senator said.
'No. No. Next question': Trump flatly denies he ever asked Comey to end probe into Flynn (Business Insider)
President Donald Trump said Thursday that he never asked former FBI Director James Comey to end the bureau's investigation into former national security adviser Michael Flynn's foreign contacts and payments.
Republicans must urgently choose between Trump and country (The Week)
The man elected president last November is a singularly corrupt and avaricious figure who was and is comically unsuited for the job, and vesting in him the powers of the presidency was only going to exacerbate those traits and nurture scandals.
Roger Ailes Was One of the Worst Americans Ever (Rolling Stone)
On the Internet today you will find thousands, perhaps even millions, of people gloating about the death of elephantine Fox News founder Roger Ailes. The happy face emojis are getting a workout on Twitter, which is also bursting with biting one-liners.
Putin Offers to Provide a 'Record' of Trump's Disclosures to Russian Envoys (NY Times)
Asserting himself abroad with his customary disruptive panache, President Vladimir V. Putin on Wednesday jumped into the furor over President Trump's disclosure of classified information to Russian diplomats, declaring that nothing secret had been revealed and that he could prove it.
Pence Takes Steps to Build War Chest as White House Stumbles (Bloomberg)
While President Donald Trump's White House grapples with the fallout from his firing of the former FBI director, Vice President Mike Pence has taken steps to begin building his own political war chest.
U.S. Called Terror Risk Critical in Laptop Ban Meeting (Bloomberg)
U.S. anti-terrorism officials met for four hours Wednesday in Brussels with their European counterparts who are resisting a proposed expansion of a laptop ban in airline passenger cabins. U.S. officials called the threat critical but stopped short of any new action.
Donald Trump wants to shorten his time at Israel's Holocaust Memorial to a brisk 15 minutes (Think Progress)
Here are some of the things Donald Trump is happy to do for longer than 15 minutes: Play golf at one of his own courses. Talk about the crowd sizes at his inauguration. Watch Fox & Friends every morning.
House majority leader to colleagues in 2016: 'I think Putin pays' Trump (The Washington Post)
A month before Donald Trump clinched the Republican nomination, one of his closest allies in Congress — House Majority Leader Kevin McCarthy — made a politically explosive assertion in a private conversation on Capitol Hill with his fellow GOP leaders: that Trump could be the beneficiary of payments from Russian President Vladimir Putin.
The Right Builds an Alternative Narrative About the Crises Around Trump (NY Times)
Enemies from within have launched a "deep-state" smear campaign, news organizations are acting with ulterior motives, and the worst attacks are yet to come.
Trump's Urging That Comey Jail Reporters Denounced as an 'Act of Intimidation' (NY Times)
During a private meeting in February with the former F.B.I. director, James B. Comey, President Trump floated a proposal that, even by the standards of a leader who routinely advertises his disdain for the news media, brought editors and reporters up short.
Stephen Colbert trolls Trump and the GOP for total hypocrisy on mishandling of classified intel (Alternet)
Four months into Trump's presidency, Stephen Colbert has long been fed up with Republicans' excuses for Trump. But few things are more frustrating in times of crisis than total hypocrisy from the other side.
A Special Prosecutor Is Not the Answer (The Atlantic)
In the wake of the firing of FBI Director James Comey, many are demanding a special prosecutor into the Trump-Russia connection. It's not appreciated enough that such an appointment could well turn into a shield for wrongdoing.
Donald Trump and the law (The Economist)
"THERE'S frankly no need for a special prosecutor," the White House spokesman, Sean Spicer, told journalists on May 15th. He was responding to concerns about the independence of investigations into Russia's efforts to influence the election last November, with alleged assistance from members of Donald Trump's campaign team.
Hannity and Fox News are in full meltdown over Trump's Comey scandal (Salon)
As conservative writers — such as Ross Douthat — begin to discuss President Donald Trump's potential impeachment, right-wing media behemoth Fox News is still trying to provide cover for the White House.
Documents reveal a powerful, secretive foundation's blueprint for spreading right-wing ideology, state by state (Alternet)
The billionaire industrialists Charles and David Koch get a lot of press coverage about their vast, conservative political spending network that helps elect right-wing officials at the federal, state and local levels and advocates for policies that increase the profits of their fossil fuel and manufacturing conglomerate, Koch Industries.
Trump impeachment? Bookies odds increasingly point to an early exit (Market Watch)
The chances have increased, according to British bookies, that President Donald Trump will leave the White House before his four-year term is over.
Republican Amash Breaks With Party, First To Raise Trump Impeachment (Zero Hedge)
In what may be the most material development of the day, moments ago GOP Representative Justin Amash (R-Mich.) said the report that President Trump pressured ousted FBI Director James Comey to end an investigation would merit impeachment if true, becoming the first Republican lawmaker to break from the party and hint at impeachment.
Republicans Pivot and Make Comey the Capitol's Most-Wanted Man (NY Times)
Republicans on Wednesday abruptly pivoted and rushed to call on James B. Comey, who was fired as F.B.I. director by President Trump last week, to testify before several committees, produce memos and provide greater detail of his encounters with the president.
A closer look at Trump's threat to Comey (Holy Kaw)
Things are beginning to unravel at the White House. Seth Meyers takes a closer look at the various fires burning in the Trump administration.
Americans' Attitudes About the News Media Deeply Divided Along Partisan Lines (Pew Research Center)
Democrats and Republicans, who already tend to place their trust in different news sources and rely on different outlets for political news, now disagree more than ever on a fundamental issue of the news media's role in society.
Health and Biotech

The grim prospect (The Economist)
Few, nowadays, would regard gardening as dangerous. But on March 14th 1941 a British policeman called Albert Alexander died of it. Early that year he had been scratched on the face by a rose.
Life on the Home Planet

Immigrant found dead in his cell was kept in solitary confinement for 19 days (Think Progress)
An immigrant detainee kept in solitary confinement for more than two weeks was found dead by suicide at the Stewart Detention Center in Georgia on Monday.
Dutch King reveals he secretly piloted KLM passenger flights for 21 years (CNN)
They don't call KLM "Royal Dutch Airlines" for nothing.
The 20 cheapest US cities to fly to this summer (Cheapism)
Summer is always a popular time for travel, but that doesn't mean a summer vacation has to cost a fortune. According to Skyscanner, domestic airfare is likely to be quite affordable this summer.
As airlines abuse middle-class fliers, LAX opens terminal for celebs (Salon)
Today, the Los Angeles International Airport opens its new luxury terminal, one designed to cater to the jet-setting lifestyles of the rich and famous. The members-only terminal, dubbed "The Private Suite," hits just about every box on the discerning A-list-traveler's checklist.
Mayhem in Times Square: Car leaves path of destruction (Reuters)
Seconds before impact, two women pushed their baby strollers right where the car would begin its path of destruction through Times Square.
Do you know someone who would benefit from this information? We can send your friend a strictly confidential, one-time email telling them about this information. Your privacy and your friend's privacy is your business... no spam!
Click here and tell a friend!