Financial Markets and Economy

Treasury's Mnuchin: 'We do not support breaking up banks' (Reuters)
U.S. Treasury Secretary Steven Mnuchin told lawmakers on Thursday that the Trump administration does not support separating investment and commercial banks.
Why Rate Increase Is No Answer to 30 Percent Inflation in Egypt (Bloomberg)
Egypt's central bank is likely to hold interest rates on Sunday, even with inflation still soaring after the removal of currency controls last year.
Stock buyers were much more aggressive than sellers earlier in the week (Market Watch)
Stock market breadth data indicated that buyers were acting aggressively Friday, much more so than sellers were during the market's tumble earlier in the week.
Tech stocks are on pace to do something that hasn't been seen since the dot-com bubble (Business Insider)
The sector is on pace to absorb the most capital in 15 years, an inflow that would represent roughly 25% of assets under management for the group, according to Bank of America Merrill Lynch data. For context, the same measure hasn't exceeded 17% on an annual basis since the dot-com era.
US jet fuel demand stronger than expected despite rising prices (S&P Global Platts)
US jet fuel demand has been surprisingly strong this year, possibly on track to exceed forecasts for peak summer demand despite rising prices.
Is This Bitcoin's Fatal Flaw? (Dollar Collapse)
As the first of its kind to emerge, bitcoin has become synonymous with "cryptocurrency". But lately it's been joined by a lot of others – which together now account for more than half of the cryptocurrency ecosystem.
Co-Inventor Of VIX Warns Low Volatility Is Not New Normal (Zero Hedge)
Co-inventor of the VIX index, Sandy Rattray is CIO of Man Group, CEO of Man AHL, and a member of the Man Executive Committee, and he has a clear message for investors – he believes it is extremely unlikely that today's low realized volatility represents a 'new normal'.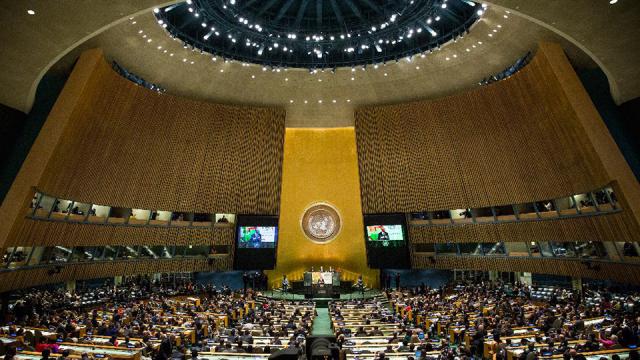 Will the Fossil Fuel Industry Finally Be Kicked Out of UN Climate Talks? (Occupy.com)
As a group of developing countries is seeking to remove big polluter lobbyists from UN climate change negotiations, the proposal is being met with fierce opposition by the U.S., E.U. and other countries with oil interests.
Both ECB And BOJ Are Just Months Away From Running Out Of Bonds To Buy (Zero Hedge)
With the Fed contemplating whether to hike again next month and start "normalizing " its balance sheet before the end of 2017, the two other major central banks are facing far bigger problems.
UBS Hints At Rampant Auto Lending Fraud; "It's Not Just Smoke And Mirrors Anymore" (Zero Hedge)
For months we've written about the imminently doomed auto bubble in the U.S., spurred in no small part by an unprecedented relaxation of underwriting standards by banks that would put even the shenanigans of the 2008 mortgage crisis to shame.
Companies

Tesla could be worth 'multiples' of current $50 billion market cap by 2020, fund manager says (CNBC)
Investors who think Tesla shares are overvalued are discounting the fact that the company will be a major player in the autonomous taxi market, a $2 trillion opportunity, one fund manager told CNBC, adding that the stock could be worth "multiples" more than its current $51 billion valuation.
Even Elon Musk Thinks Tesla's Stock Is Insanely Overvalued (Vanity Fair Hive)
For a small army of skeptics and short-sellers, Tesla's gravity-defying stock price has remained a source of envy and exasperation. Last month, Elon Musk's 13-year-old electric car company vaulted past General Motors and Ford in value, as Tesla reached a $50 billion market cap and kept on climbing.
Why Dying Sears Has Lost Nearly $300 Million in Value Inside of Nine Days (The Street)
The bizarre series of rants by Sears Holdings Corp. (SHLD) CEO Eddie Lampert a week ago has spurred a crisis of confidence in the retailer's short-term outlook.

At least in the eyes of the stock market.
Bitcoin Price at $1,934 All-Time High, Led by US, to Reach $2,000 Soon (Coin Telegraph)
After maintaining a strong momentum for three straight days, Bitcoin price has established a new all-time high at $1,920. This was triggered by the US Bitcoin exchange market and the rise in demand for Bitcoin amid severe political uncertainty.
Silver Wheaton's Name Change Reflects Opportunities In Both Gold And Silver (Forbes)
Silver Wheaton began trading under its new name, Wheaton Precious Metals, on the New York Stock Exchange earlier this week. The new name reflects the transformation of Silver Wheaton from a largely silver-focused streaming company to a more diversified company, with the revenue from its gold streaming agreements now matching that from its silver streaming agreements.
Berkshire Seeks Fed Permission to Own as Much as 25% of AmEx (Bloomberg)
Warren Buffett's Berkshire Hathaway Inc. asked the Federal Reserve to allow it to hold as much as 24.99 percent of American Express Co., a stake that's been growing because of the lender's stock repurchases.
Wall Street won't stop beating up on Ford — but the automaker could actually have a huge advantage when the next downturn hits (Business Insider)
Wall Street has been beating up on Ford. The automaker's stock has declined by 30% over the past three years, a time when US car sales have been booming and the S&P 500 surging.
Technology

MIT's camera drones are smart enough to get the perfect shot (Engadget)
Over the last few years we've seen more camera drones than we can count, but getting the best footage out of them will take something extra.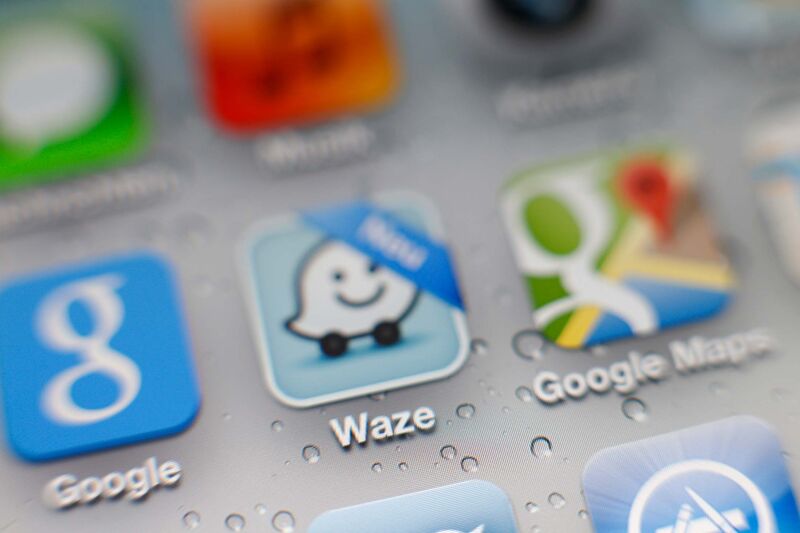 Waze Wants to Help You Hitch a Ride (Bloomberg)
Over the almost four years since it paid $1.1 billion for navigation startup Waze, Google Inc.'s plans for the traffic-avoidance app haven't always been clear—even to the people who work there.
World's thinnest hologram will make screen size 'irrelevant' (CNet)
A team of Australian and Chinese researchers at RMIT University in Melbourne has unveiled the world's thinnest hologram with the potential to change the way we look at technology — quite literally.
Google Lens is basically witchcraft (Holy Kaw)
This is the technological equivalent of witchcraft. Take a look at the crazy stuff that Google Lens can do––things like identifying flowers, removing obstacles, etc.
10 home batteries that rival Tesla's Powerwall 2 (Business Insider)
Tesla is far from the only company looking to profit off of rechargeable batteries for the home.

At-home batteries are a necessary purchase for anyone looking to convert their home to solar power. The batteries store the electricity generated by solar panels, which can then be used at night or during peak grid times to save money on your electricity bill.
Politics

U.S. Officials 'Warned Israel' Not To Share Sensitive Intel With Trump (Newsweek)
U.S. intelligence officials reportedly warned their Israeli counterparts to exert caution in sharing top secret information with Donald Trump's administration for fear of it being passed to Russia and then to Moscow's ally and Israel's arch-enemy, Iran.
The House may have to vote on the GOP healthcare bill again because of a procedural mistake (Business Insider)
The GOP healthcare bill may not be done in the House of Representatives after all.

While the American Health Care Act passed the lower chamber by a razor-thin margin on May 4, a procedural quirk could force another vote on the bill before it is sent to the Senate, according to Bloomberg's Billy House.
$110 Billion Weapons Sale to Saudis Has Jared Kushner's Personal Touch (NY Times)
On the afternoon of May 1, President Trump's son-in-law, Jared Kushner, welcomed a high-level delegation of Saudis to a gilded reception room next door to the White House and delivered a brisk pep talk: "Let's get this done today."
Cloud of Special Investigation Could Linger Over Trump's Presidency (NY Times)
It resonates solemnly through the capital and inspires grave talk, including the possibility of significant wrongdoing at the highest levels with the potential of historic consequences.
Trump says he didn't collude with Russia, ominously notes he 'speaks for himself' (Think Progress)
The first thing President Trump was asked during his news conference with Columbian President Juan Manuel Santos on Thursday was for a response to the appointment of former FBI Director Robert Mueller as special counsel to investigate his campaign's possible collusion with Russia.
Former Senator Joe Lieberman Is Leading Contender for FBI Chief (The Wall Street Journal)
Former U.S. Sen. Joe Lieberman is the leading contender to be President Donald Trump's pick to run the Federal Bureau of Investigation, a senior administration official said.
The Trump Administration Talent Vacuum (NY Times)
After an eruption, volcanoes sometimes collapse at the center. The magma chamber empties out and the volcano falls in on itself, leaving a caldera and a fractured ring of stone around the void, covered by deadening ash.
'No. No. Next question': Trump flatly denies he ever asked Comey to end probe into Flynn (Business Insider)
President Donald Trump said Thursday that he never asked former FBI Director James Comey to end the bureau's investigation into former national security adviser Michael Flynn's foreign contacts and payments.
Greece's Parliament Approves New Cuts, Austerity Measures (The Wall Street Journal)
Greece's Parliament approved late Thursday a raft of fresh austerity measures and economic reforms that the country must implement in the next four years to unlock a much-needed cash payment to meet upcoming debt obligations.
Lawmakers renew push to end federal ban on marijuana (The Hill)
The Ending Federal Marijuana Prohibition Act, sponsored by Rep. Thomas Garrett (R-Va.), would lift the nation's pot restrictions and allow states to decide how to regulate medical and recreational marijuana.
Young people are leaving the Republican Party in droves, new study finds (Alternet)
The Republican Party controls all three branches of government, as well as 32 state legislatures and 33 governorships. Even if Donald Trump were to be impeached for obstruction of justice — a dubious proposition as long as he has the support of the far right and the GOP holds a majority in the House — Neil Gorsuch will sit on the Supreme Court for decades, as will any number of federal judges.
Japan allows Emperor Akihito to become the first ruler in 200 years to abdicate the throne (The Telegraph)
The Japanese government has approved legislation that will permit Emperor Akihito to abdicate the Chrysanthemum throne, becoming the first emperor to step down in more than two centuries.
What's the Matter With Republicans? (NY Times)
On Wednesday, Paul Ryan held a press conference just after the revelation that Donald Trump had pushed James Comey to kill the investigation into Michael Flynn — you know, the guy Trump appointed as national security adviser even though his team knew that Flynn's highly suspicious foreign ties were under investigation.
Mike Pence launches his own PAC as he finds himself in the middle of another Trump scandal (Salon)
Vice President Mike Pence has dutifully and publicly supported President Donald Trump throughout the avalanche of cascading controversies that have inundated the White House in the last four months.
The Seth Rich Conspiracy Theory: A Tale of Two Filter Bubbles (Wired)
ONE OF THE biggest news stories this week is a cover-up, a deception manufactured by hyper-partisan ideologues trying to distract from a burning, uncomfortable truth. That truth—the one those biased muckrakers won't tell you about—has implications for national security.
Trump Told Russians That Firing 'Nut Job' Comey Eased Pressure From Investigation (NY Times)
President Trump told Russian officials in the Oval Office this month that firing the F.B.I. director, James B. Comey, had relieved "great pressure" on him, according to a document summarizing the meeting.
Inside Russia's Social Media War on America (TIME)
On March 2, a disturbing report hit the desks of U.S. counterintelligence officials in Washington. For months, American spy hunters had scrambled to uncover details of Russia's influence operation against the 2016 presidential election.
Health and Biotech

A Bioengineered 'Pancreas' Has Ended One Diabetic's Need For Insulin (Science Alert)
Even the most exciting breakthrough medical treatment can be rendered obsolete by a particularly insurmountable obstacle: time.
Life on the Home Planet

Engineering the atmosphere: Is it possible? And would it prevent catastrophe, or cause it? (Salon)
As many readers are well aware, the prospects of a livable planet for future generations went from bad to worse after the 2016 presidential election. This is why the Doomsday Clock, maintained by the venerable Bulletin of the Atomic Scientists, ticked forward this year to the highest level of danger since 1953, which was perhaps the closest humanity has yet come to a secular apocalypse (aside from the Cuban Missile Crisis).
How a Melting Arctic Changes Everything. Part II: The Political Arctic (Bloomberg)
A corrosion-proof, titanium Russian flag sways in the currents of the North Pole seabed, planted there in August 2007 by a privately funded expedition. It doesn't mean that Russia owns the pole any more than the Apollo 11 flag means the U.S. owns the moon. But it's a powerful symbol.
Does It Pay to Hire Consultants? Evidence from the Bordeaux Wine Industry (Harvard Business Review)
Consulting is pervasive in many industries. Yet the use of consultants remains controversial. Why would firms give away key activities to hired guns? Why would these "mercenaries" perform these activities better than in-house employees? Many employees dismiss consultants as people who "borrow your watch to tell you the time" — and then charge you for the privilege.
Ladybugs Pack Wings and Engineering Secrets in Tidy Origami Packages (NY Times)
The ladybug is a tiny insect with hind wings four times its size. Like an origami master, it folds them up into a neat package, tucking them away within a slender sliver of space between its abdomen and the usually polka-dotted, harder wings that protect it.
Do you know someone who would benefit from this information? We can send your friend a strictly confidential, one-time email telling them about this information. Your privacy and your friend's privacy is your business... no spam!
Click here and tell a friend!