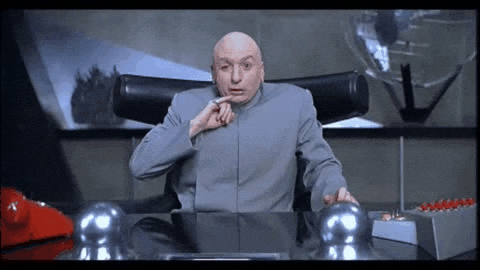 $773,776!
That's up $173,776 (28.9%) in our paired Long-Term and Short-Term Portfolios. 30% is a healthy goal for an entire year (and Berkshire Hathaway averages 16.3% per year) so I really, Really, REALLY would love to cash out at this point and take the summer off. As I have said for the past two weeks, if it wasn't my job to teach people how to trade – including running portfolios during downturns – I would absolutely be cashing out and, to that point, both of my kids' college accounts are in CASH!!! and our Hedge Fund is 90% CASH!!! at the moment so, yes, that is what I would do with my own accounts!
As long as the indexes are holding above their 50-day moving averages, we're not in immediate danger so, with what we're playing, I'm not going to hedge too heavily either – unless we get signs of a deeper breakdown. This market seems to bounce back from everything but so did the market in 2007 – until it finally didn't. It sure would have been nice to be sitting on the sidelines with 128.9% of your money back then, right!
As it stands, our Long-Term Portfolio has 62% of it's cash on the sideline while the STP has 90% on the sideline so we've got plenty to deploy in a downturn. We just finished our reviews and, in the LTP, there was only one adjustment to make so we like all of our positions and are happy to add more to them if they get cheaper and there were no adjustments to make to the STP, so we're happy with our hedges as well…
Also, these are new portfolios, started Jan 2nd this year as we decided to cash in after our November Portfolio Review last year but we did follow through with my plan, which is why we're doing so well after just 4.5 months of trading in the new portfolios:
Really, I am sorry I've been so cautious but I could not, in good conscience, risk those spectacular gains into Q3 earnings and the Holidays. We have a lot of open positions and they'd be difficult to adjust quickly in a crash so I've been erroring on the side of caution but I promise to drink heavily over the holidays and come back all gung-ho bullish if this rally is still going in January.
We went to cash in December, took the holidays off and then re-deployed a virtual $600,000 of the $2.12M balance we had cashed in. While we don't count the other $1.52M in the cash portion of our new portfolios – it is an important lesson in Portfolio Management as we had 4 great years and we didn't trust the market BUT the rally kept going so we jumped on a lot of aggressive postitions right out the gate, rather than slowly building new positions.
Long-Term Portfolio Review (LTP) Part 1: $598,509 is up 19.7% for the year already and, as I said last week – when I'm up 20% in 4 months I'd rather go back to CASH!!! and take a nice vacation than sit around trying to protect my gains in 40+ positions by spending money on hedges in a market I think is very over-priced.
Does this kind of logic prevent me from making 50% in years the market goes up 30% or more? Sure it dos – but it also prevents me from losing 20-40% when the market drops and I'd rather "only" make 20% consistently than having down years that undo my previous gains. It's also MUCH more relaxing – and there's a value to that as well!
Nonetheless, it's my job to have a portfolio for you guys and, though my gut says sell (and our hedge fund is more than 90% cash and my kids college funds are 100% cash so that's my REAL attitude for money on the table), so we'll "play through" for the summer but only under my protests that I don't consider it a good idea…
We were at $575,343 on our April 20th review, so up $23,166 is 4.6% for the month and that's a good pace – especially considering how burned we were on a couple of positions (HMY, CMG). That's the good thing about having a lot of positions when you are BEING THE HOUSE – no matter how stupid your mistakes are – those premiums keep rolling in!
FMCC – Brand new and they don't have options so strange for us but up 2.2% so why not? I went in now because I think the Government may finally unwind them and, if so, it should be an easy triple.
Short Puts – We're just bookmarking positions that we'd like to buy if they get cheap and, if they don't, then we keep the money we collect. Ideally, we sell $4-5,000/month in puts so the short puts drop $50-60,000 a year into our pockets in a bull market. That's 10% of the portfolio right there! IBM is at a point where we want to turn it into a position and CM as well. CBT is, as I said last month, very speculative (lithium) but it has already made a huge recovery.
FTR – Doing very well now.
NRZ – Newish and still good for a new trade.
SKT – Good for a new trade. I'm amazed they are so undervalued here. Meanwhile, they just paid us an 0.35 ($700) dividend on 4/27.
AAPL – Recent addition, good for a new trade.
ABX – Ridiculously undervalued, good for a new trade.
ALB – Hoping for $110 before selling 10 more short calls.
ALK – Big pullback but still on track.
AMGN – Another new one already doing well.
ARR – On track
BBBY – We adjusted last time and still good as a new trade.
C – We're back to where we came in in early Feb. I'm still good with these targets.
CDE – Doing much better than ABX.
CHK – Finally turning up. Net $3,750 credit can become an $18,750 gain at $5!
CHL – On track.
CMG – This one screwed us as we rolled 3 short April $300 calls at $33.50 ($10,050) to 4 short June $325 calls at $23.40 (9,360) so we spent $690 to buy $25 in strike and that didn't help as CMG blasted up over $400. Not a tragedy as our longs are going to pay us $50,000 and we've got $4,400 more coming from the short puts but we need to adjust this one.

The 4 short June $325 calls at $115 ($46,000) can be rolled to 6 Jan $420 calls at $58 ($34,800) and we're going to cash out our 2020 $300 ($169)/350 ($132.50) bull call spread at $36.50 ($36,500) and pick up 15 of the 2020 $400 ($100)/$480 ($62) bull call spreads at $38 ($57,000)

.
We started the spread with a net $10,460 credit (and we already had a profitable cash-out in Feb) and now we're spending net $31,700 so we're now in for net $21,240 on the $120,000 $400/480 bull call spread that is about 1/3 covered with short $420 calls so we're hoping for a bit of a pullback, but not too much!
The same way a stock can be too low – it can be too high and it's good to know the VALUE of the stocks you are playing with. In CMG's case, we jumped on the dip in Feb and bought 10 of the 2020 $260 calls on 2/9 for $57 and we sold them on the 27th for $105.50 and then we established our current position. This time, instead of going too low, CMG has gone too high, so we're now playing it a bit bearish and we may even sell more calls if it breaks down below $420.
Long-Term Portfolio Review (LTP) Part 2: Only one adjustment was made in Part 1, we'll see if Part 2 goes as smoothly. For all my complaining about how hard it is to trade this market - these are some awesome positions!
DIS – Brand new and already moving our way.
F – On track and paying a nice dividend while we wait.
FNSR – We got aggressive on these but it's likely to be a slow recovery.
GE – We got aggressive on these and earnings were good but it's going to be a long, slow recovery as well.
HBI – Glad we waited for earnings. Still a bit below our track but close to even is a big improvement!
HMNY – I would rather have the stock at this point but if we sell the calls for 0.33 and buy the stock for 0.66 then we spend 0.33 but if the stock falls to 0.33 and we buy then, then we're still spending 0.33 so we can't really lose at this point – which means there's no point in doing anything other than waiting.
HRB – Just last month it was still good for a new trade. Now it's move on up.
IMAX – I got bored banging the table on this one, now it's gone.
LB – We made some moves last time – not helping yet!
MO – Recent addition (the bull spread added to short puts) and still good for a new trade.
MT – On track.
NLY – Waiting to sell short calls at a better price. Hopefully we can get $1 for the $12s.
OPK – Double entered by accident, still good for a new trade.
SPWR – Finally taking off!
THC – Nothing to do here but wait to collect the rest of our money.
UCTT – They beat on earnings (4/26) at 0.69 but guidance was flat so not much of a bump. I say give them another Q (0.57 expected) as I really think this is a good bottom for a $16 stock earning over $2/yr.
VRX – We called a PERFECT bottom on this one, working out like THC.
WBA – Still good for a new trade. Slow roll with the merger.
WPM – Our 2018 Trade of the Year is on track even though silver hasn't moved much.
So NO adjustments at all in Part 2 yet we're making good money and even finding a few things to add each month – I think we deserve a vacation!
Short-Term Portfolio Review (STP): $175,267 is down $5,220 since our 4/19 review but a very small price to pay on our hedges for MASSIVE gains in our LTP (which we'll get to later). The only change we made last month was buying back the DXD covers and that's not working out so far but it does make it a better hedge and we made 0.32 on the short $10s so our net/net on the $8s is 0.78 – not too far out of the money.
With the market still strong, I don't want to throw good money after bad on DXD so we'll just wait and see if the rest of May leads to a pullback and, if not, THEN we'll salvage what we can and set up a longer-term DXD spread.
Always keep in mind the STP is a $100,000 hedging portfolio paired with the longs in our $500,000 LTP and we do not expect to make money in this portfolio. Ideally, we make 30% in the LTP ($150,000) and lose less than $50,000 in the STP to have a well-balanced, 20% gain for the year but sometimes we have good timing with our hedges and sometimes we make smart short-term bets and we outperform in the STP. This is one of those times!
DXD – As noted above, we bought back the short $10s so we could take advantage of a spike down. 5% down in the Dow would pop DXD 10% to $9.20 and the calls back over $1, which would make us happy.
Short Puts – These are just offsets we used to pay for the hedges and, if they go in the money, we'll probably just move them to the LTP, where they become cheap entries to long-term positions (assuming we still like them).
SQQQ – The 50 short May $20s are covered by the 80/40 Sept $15/20 spread so it's at least 80 x $5 protection for $40,000 here and currently worth $14,400 so $25,600 worth of protection if the Nas tanks.
TZA – As $25,600 on SQQQ and $20,000 on DXD didn't seem like enough, we just added 50 of the SQQQ July $10s, which are at the money so, if the Nas falls 10% then SQQQ hits $13 and we're $15,000 in the money on these.
On the whole, it's not a lot of protection but it's enough to ride out a 5% dip and hopefully, before it gets worse, we can add more hedges. Keep in mind the $75,000 we made this year is also a hedge for the LTP – we can always transfer that so there's no reason to over-hedge when the market has not shown much sign of fading recently (though I still think a 10% correction is way overdue).
The cool thing about this portfolio is that, generally, these are all bets that we had no expectation of winning when we made them. We simply press our bets when they are down and cash in when the cycle goes our way and, so far this year, we haven't been burned by the market blowing through our predicted channel.
So all is well with our main, paired portfolios and our other Member Portfolios are very on-track as well. Our other portfolios are self-hedging, so each can be played on their own and each were started with a virtual $100,000, also on Jan 2nd, right out the gate after new year's:
Butterfly Portfolio Review: We still have just 2 positions but those 2 positions have made $13,702 (13.7%) in 4 months for our entire portfolio with $87,030 on the side. OIH is just a long so only DIS is a real butterfly but I think we can sell some calls on OIH and get back to business there.
As I noted to Yodi re. GOOGL this morning, I want to pick stocks that stay in their channel and they are few and far between in this market so I have not been enthusiastic about adding Butterfly Positions but I don't think making 40% annual returns while we "wait" is being negligent, right?
DIS – The May short puts will expire worthless and, fortunately, we didn't sell short-term calls this cycle but now we can take advantage of no earnings until Aug 6th (that week) and sell 5 (1/3) the July $105 calls for $2.90 ($1,950) along with 5 July $100 puts at $1.60 ($800) to pick up another $2,750 over 60 days against our net $7,100 long position so that's about 20% a month we're pulling in on our DIS allocation!
OIH – While our bullish position is fantastic and now up $8,000, that's not why we put things in the Butterfly Portfolio (we prefer to make 20% a month like we're doing with DIS). We can now sell 10 (2/3) of the 2020 $30 calls for $4.25 ($4,250) and that means we can fearlessly sell 5 July $29s for $1.78 ($890) but no short-term puts from this height and, in fact, let's put a $1.75 stop on the short 2020 $23 puts to lock in those gains.
I think AAPL is going to enter into a sellable range as $1Tn ($205) should be a short-term top we can rely on and $170 should hold as a floor so let's begin working into a new position on AAPL by picking up 10 2020 $180 ($28.30)/$220 ($12) bull call spreads for $16.30 ($16,300) and selling 5 2020 $165 puts for $11 ($5,500), with the intent of selling 5 more when AAPL bottoms again. The $185 puts are $19, so that's around our goal for the next 5. We won't sell short-term puts but we can sell 5 (1/2) of the July $190 calls for $4.80 ($2,400) as earnings won't be until the first week of Aug so we're counting on the usual nonsense taking AAPL lower into earnings.
Money Talk Portfolio Review: Not much change here at $86,717 but we only started with $50,000, so up 73.4% is pretty good for 8 months. We can't make changes to this portfolio unless I'm on the Money Talk Show and I haven't been on since Feb so we're stuck with what we have.
Fortunately, the portfolio was designed to be a quarterly no-touch and is self-balancing with the Sept SQQQ hedges but the calls are near the net of the spread so we will need to do something about them soon.
Fundamentalists don't need bull markets, we only need traders and analysts to be idiots and let perfectly good stocks (like ALK, ABX and GE) go below their fair values because they have no idea how companies actually operate other than whatever profit prints out on a spreadsheet on their quarterly report.
The ALK trade puts $4,600 in your pocket and uses $2,787 of ordinary margin. Pays up to $4,600
The ABX trade puts $150 in your pocke and uses $1,768 of ordinary margin. Pays up to $17,500
The GE trade costs $2,075 in cash and uses $1,453 of ordinary margin. Pays up to $14,000
So that's how we can make $37,775 by Jan 2020 on those 3 trades that I still like which pay you a net cash credit of $2,675 and uses just $6,008 of ordinary margin on the puts. See – ALWAYS something we can trade!
Options Opportunity Portfolio Review (OOP): $114,883 is up just under 15% in month 5 so well over our target to make 20% this year and, of course, we're beating a flattish market by a mile. As of our last review, we were at $110,590 so up $4,293 from our 4/19 review is 4.3% for the month and that's great considering we pressed our hedges and doubled down on HMNY, which is still a disaster.
Of course we had some good news too as CHK, HBI, IMAX, LB & SPWR all turned around for us but that's the whole point to having a well-diversified portfolio – it's not likely all your positions perform poorly at the same time (or well, for that matter). While it may seem like a neutral strategy, we do tilt a bit in one direction or the other but the bulk of our money is made in the middle – as all that premium we sold begins to expire but we get to keep the cash!
As I have said for the past week – if it wasn't my job to run these portfolios, I would have sold in May and taken the summer off as 15% is PLENTY to gain on the year so whatever I make between Sept and Dec, when I come back, would simply be bonus money. Bird in the hand and all that…
Quick summaries today. We went into heavy detail last month and don't need to do that each month.
AAPL – These short puts were to raise cash to offset our SQQQ hedges – not at all worried about these.
CBI – They have merged with MDR so these options are now maybe 8.2 of the MDR $15 puts – it's kind of hard to say but they'll just expire worthless in the end unless things go wrong so it doesn't matter much.
CHL – We never got a good price to sell short puts so it's just the spread but near target that turns $4,750 into $7,500 for a $2,750 gain (58%) by Sept. This trade required no margin and is good for 58% in 6 months – it even works in IRAs!
FTR – Right on target.
ABX – Still good for a new trade.
ALK – Still good for a new trade.
BBBY – Still good for a new trade. Earnings are late (June 27th).
CDE – Pulled back a bit but I still like them.
CG – Made nice gains, back on track.
CHK – Finally turned back up and back on track.
F – Already over our target.
FNSR – Still good for a new trade. At $17, this spread is $8,000 in the money but only net $2,000 at the moment and potential at $20 is $14,000 for a $12,000 (600%) gain from here. It's fun when you do use the margin too!
GE – Finally getting some upgrades after my hands were sore from banging the table! Still good for a new trade and this was my top pick at the Feb Money Show at $15 and now again at $15.
GNC - Another hated stock I like. It's a long turnaround story. We're only shooting for $5, which would pay us $5,000.
HBI – At $18 we get back $3,000 from our net $600 investment and it's already net $2,000 but, at $23, it will pay $8,000 so I still like them – even as a very late, new trade.
HMNY – So here's what I wrote about them in PSW Member Chat this morning:

HMNY/Rookie – They either go BK or get saved but the save may dilute us. Let's say, for example, our longs so far are down $10,000 and they drop to 0.30 and we're down $15,000. The logical thing, at that point (if we want to stick with it), is to buy $15,000 worth at 0.30 (50,000) shares and simply hope they double and, of course, as soon as we can sell $1 calls for 0.30 or better – we do that to lower our exposure.

If the stock drops to 0.15, then we can DD for $7,500 and, at 0.6, we can DD again at 0.75 for $3,750 so we'd be in for net $26,250 on 200,000 shares (0.13/share) and, if you don't ABSOLUTELY want to take a chance owning 200,000 shares at net 0.13 with the stock at 0.75 (down $11,250) then cut your losses now (down $10K) and trade something else!

As I pointed out last week, we did this with SIRI over a period of 2 YEARS and it finally popped up to $1, where we mostly cashed out with a huge profit. Sometimes they win and sometimes they lose but I think HMNY has that kind of vibe, so I'm willing to make it my high-risk play for the year.

BTW – we don't have HMNY in the Hedge Fund – it doesn't take silly risks like that!
We're down right about $10,000 (previous losses) on this one and we control $5,000 shares at $1 so we need $3 to break even by 2020 but, as noted above, we'll flip to the stock if they make another leg lower. They had earnings today and are up 8% so that's a little encouraging but they still have to demonstrate that they have the capital to execute their plan – and that may take a while (as it did with SIRI).
HRB – On track.
IMAX – Nice recovery, I never had any doubts.
LB – Our 2018 Trade of the Year is still languishing but earnings are 5/23, so we'll see.

Actually, let's get aggressive and buy back the short 2020 $45 calls for $2.50 and spend $2.50 to roll the $35 calls ($5) to the $30 calls ($7.50) and then we'll see how earnings go before adjusting further

.
NAK – Our net entry is an 0.15 credit ($1,500) and, at $2, we get called away for $10,000 for a $11,500 gain if all goes well. Our break-even is about $1.50 and currently we're showing a $7,760 loss so this position could, possibly, turn around for $19,000 if NAK hits our goal and, if not, we roll the short puts and try again.
NLY – Paid us an 0.30 ($300) dividend on 3/28 and we'd like to see them back over $11, maybe $12 before selling short calls again.
SPWR – Back on track.
SQQQ – Our primary hedge is right on the money to cover us all year.
THC – Miles over target
TZA – Our secondary hedge but also a long time-frame and also at the money.
VRX – Boy did we time that entry perfectly!
WPM – Our 2017 Trade of the Year already exited in Dec but we're back in again and looking good again. I love these guys!
That is just amazing – only 1 thing to adjust! I guess we're very well-balanced and still have some cash to deploy but, on the whole, as we discussed in the previous review, the positions we have now have $140,000 of upside potential and that's up 122% from where we are now so we should expect to make about 6% a month if all goes perfectly (but it never does!).
All of our portfolios are certainly on track to make 30-40% for the year but the tricky thing will be riding out a pullback that costs us 10% (1/3 of our gains) and then hoping we have time enough to get back on track before the arbitrary clock ticks down on 2018. Year-to-year performance really doesn't matter that much, you can't make investment decisions based on a calendar – but people like to measure things so we're conforming in that respect…
Do you know someone who would benefit from this information? We can send your friend a strictly confidential, one-time email telling them about this information. Your privacy and your friend's privacy is your business... no spam!
Click here and tell a friend!