First of all – you're welcome!
Our trade idea in yesterday morning's PSW Report was:
"We'll probably test good old 2,728 on the S&P (/ES) and here's a chance to prove a bullish consolidation if it holds. The Nasdaq (/NQ) is down to 7,159 and still almost 10% above our 6,500 target but the Dow (/YM) is falling fast at 24,400 – just another 1,000 points to hit a proper retrace there and, of course, the Russell (/TF) thinks Trade Wars don't matter but, if the VIX is over 15 – I'd short the crap out of /TF – now 1,683 with tight stops over 1,700. "
Aside from gaining $1,400 for each short contract on the Russell Futures, our Nasdaq shorts from last week's Live Trading Webinar at 7,350 made $7,000 per contract at the 7,000 line and now we're watching to see what kind of bounces we get but, just this morning, the S&P failed EXACTLY at our predicted and long-standing 2,728 line, which is where we consider the proper TOP of the S&P's range for the summer:
Notice how technically neat the S&P is behaving, bouncing right off the 50-day moving average at 2,716 and that's exactly down 2.5% from the high at 2,785 so we're right on the money with our 5% Rule™ and that means we'll watch for 14-point bounces to 2,730 (weak) and 2,744 (strong) though anything over our 2,728 line is a pretty bullish recovery for the moment.
Other bounce lines will be:
Dow 25,400 to 24,200 is 1,200 points (4.7%) and we'll call the bounces 250 points to 24,450 (weak) and 24,700 (strong)
Nasdaq 7,350 to 7,000 is 4.7% but really 350 was a 5% overshoot of 7,000 (and we're on the way to 6,500) but the Nas will bounce 75 points to 7,075 (weak) and 7,150 (strong) before taking another leg down.
Russell 1,720 to 1,660 was only a 3.5% drop so look for the least bounce here but 1,657.50 is the 2.5% line from 1,700 and the rest was on overshoot so let's call that the real range (42.5 poins) and round off to 9-point bounces to 1,666 (weak) and 1,685 (strong).

/TF

failing at 1,666 would be a good sign to short the rest.
The VIX is at 16 and below 15 means shorting time is over and the Dollar, more importantly, has already fallend from 95 to 94 so 0.2 bounces to 94.20 (weak) and 94.40 (strong) but 94.20 has failed this morning and that helps the indexes stay bullish for the moment.
Now, on to Trump though yesterday's mentions of the Presdient's shenanigans were censored out of my post at Seeking Alpha in a fine example of how Fascism creeps into your life without you even noticing. All it takes is complicity from publishers who fear losing readers or angering politicians and suddenly you're in an environment where people are afraid to speak out – especially authors who need paychecks! Why are my posts "so polical" compared to most financial writers? Because I have a subscription model and I don't fear losing advertisers and we have a waiting list for Premium Memberships – so that doesn't worry me either.
The President moves the market – this week he is the MAIN FACTOR moving the market so ignoring it would be ridiculous. Yes, I could report on his nonsense in a non-judgemental fashion and, if you'd like to be lied to by authors who value your eyeballs and fear your opinion – there are thousands and thousands of Financial Writer who are more than happy to make you think they agree with your politics.
My premise for shorting the Nasdaq (over and over again) from 7,200 to 7,350 was BECAUSE Trump's policies were insane and likely to cause a correction (as well as my premise that Tesla (TSLA) would implode). If we censor Trump from the equation – what's my premise? If I lie to you and make up another premise because I'm scared you won't be happy I think Trump is a dangerous moron – who does that help?
So you can look at the above tweet and this tweet from this morning and I won't comment that this is no way to conduct foreign policy or that it may be improper for a sitting President to threaten a US Corporation with punative taxation for making him look bad. I don't want to look biased – I'm sure you can form your own opinion on how this will affect the markets.
This is what Dictators do, not what we do in Democracies – even Russian-Puppet Democracies, da?
Let's keep in mind that Harley Davidson (HOG) dropped 10% yesterday as they warned of $100M in damages from Trump's Tariffs but Trump has announced over $300Bn in tariffs which is enough pain to spread around to 3,000 Harley Davidsons at $100M each – that's going to be A LOT of profit warnings to come.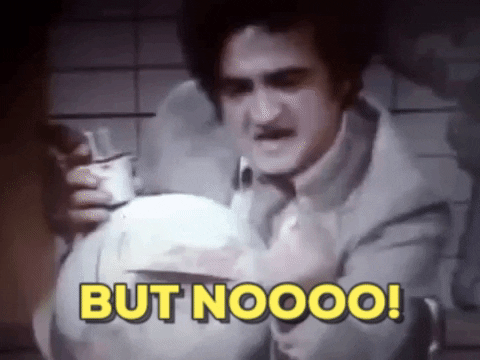 But no, the President has effectively warned other companies NOT to warn their shareholders of negative impacts from tariffs or they will face his wrath. Your President wants companies to lie to investors and say "everything is fine" whether they are or not while he barrels ahead with more and more protectionist insanity or, as it will be reported in Seeking Alpha – "everything is fine."
Ignorance is not bliss – and certainly not for the investors!
Do you know someone who would benefit from this information? We can send your friend a strictly confidential, one-time email telling them about this information. Your privacy and your friend's privacy is your business... no spam!
Click here and tell a friend!