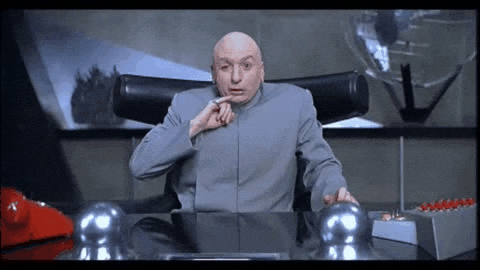 And the madness continues.
We just finished the best Q1 in 10 years and, keep in mind, we're at the top of a 300% rally from the 2009 bottom so we're accelerating, not decelerating. The Fed is keeping their foot on the gas and the economy isn't showing the usual signs of overheating (inflation, rising wages, rapid housing increases, commodity shortages) so they don't have a compelling reason not to boost the economy further – despite the stock market inflation that's causing the largest wealth gap this country has ever seen since the start of the Great Depression.
It's very simple really, the Fed and the Government have boosted the market 300%, which has greatly increased the wealth of the investing class but none of that wealth has trickled down so demand for goods, services, housing and even labor remains restrained. In other words, the rich get much, much richer and the poor barely hold their ground.
While my liberal heart bleeds for them, we are running portfolios for the Top 1% and our two paired portfolios (LTP and STP) are now just under the $2M mark at $1,990,381 – or they were back on the 15th, when we did these reviews. That's up $1.4M (233%) since our 1/2/18 inception at $600,000 so it's been a very good year for long-term investing, although the STP has actually outperformed the LTP by a wide margin in this crazy market. It's an odd kind of rally indeed when your hedges outperform your longs – but that's the way it's been for the past year or so.
With the market topping out again, we haven't found too many bargains recently but that doesn't stop our portfolios from making money as we make quite a lot of money by the very reliable method of time (theta) decay from the options we sell – the system we call "Being the House – NOT the Gambler".
Options Opportunity Portfolio Review (OOP): $283,465 is actually DOWN $3,622 from our 2/14 Review but was closer to $300,000 a couple of days ago – so luck of the draw as to when I do a review. ALK took a big hit, BHC was better, CHK went our way, GNC got hit, MJ got better, NAK worse, NLY worse, OIH worse, SPWR worse, WBA worse, WPM better… And so it goes…
If you remember, last time I was looking to cash stuff in ahead of the drop and we got a few but not enough off the table. On the bright side, we have a bit more cash, though still only $76,280 and I'd like it to be over $100,000. Still, I'm not going to pretend I'll find things to cash as these are what's left after I tried really hard last time to let things go.
We already got more aggressive on our hedges but we'll see how the week plays out before deciding what to do with those.
FTR – Just the stock now. Hopefully they are consolidating for a move above $3.
HMNY – We doubled down so now 160,000 shares at 0.035 avg but, sadly, the stock is at 0.012 but it would be funny if they came back.
JO – This one killed us! I don't know what happened but we forgot to pull the plug and then it was too late. Much as I like

/KC

, this ETF never seems to win so I"m not going back in.
SQQQ – QQQ goes down 10%, SQQQ goes up 30% to $15.30 and our $12 calls are worth $3.50 or so ($17,500) but currently at $12,000 so really not enough protection, is it? MTP seems to be smarter than the OOP so let's mimic them and

roll down to the Jan $10 calls ($3) for 0.60 ($3,000) and offset that cost by selling 20 (40% cover) of the Jan $17 calls for $1.50 ($3,000)

. So we spend nothing to drop our calls $10,000 in the money – MUCH BETTER!
TZA – The $8s are low enough and 1.3 x $10.20 is $13+ so $25,000+ at that price is up $12,000 from where we are now and that's reasonable protection with the bonus of having unlimited upside though my Webinar theory says we're not going past $18 so we will look to sell some calls – just to take money off the table when TZA does move higher.
LB – Not worried about the short puts.
PLAY – Happy with net $37.20 entry if it comes.
SIG – On track.
HOV – They missed by 0.02 and lost 0.12, so not great and Revenues are down 8.8% from last year but nothing tragic – will take time.
AAPL – I think this picture says it all and it's not a trick, this is typical whenever I go to malls, anywhere in America. And it's not just vs MSFT but, typically, the Apple Store is THE most crowded store in the mall. I can walk through an otherwise empty mall and there will still be a ton of people at the Apple store – it's like Starbucks – wherever they put one – people find it and start lining up! Bottom line is I wish it would go lower so we could buy more. As it stands, it's a $65,000 spread priced at net $22,387 so, by itself, can make our year with a $42,613 gain.
ALK – Higher fuel costs and competition from Southwest (LUV) is spooking people but we'll just ride it out. Good for a new trade.
AXL – This is a new trade.
BBBY – We cashed out $10s and this is what's left. Too early to worry.
BHC – Took a hit with the sector but still on track for us.
C – On track.
CDE – Maybe GOLD will buy them?
CHK – On track.
FCX – Good for a new trade. Should do well once tariffs are lifted.
FNSR – We took a profit and this is what's left – haven't even sold new puts.
GNC – Huge sell-off but long way to go.
GOLD – Are they biting off more than they can chew with NEM? This is one I have to think about but I do love them.
HBI – On track, over our modest goal.
KHC – Waiting and seeing on this one.
LB – Disappointed again but it's a true long-term trade.
MJ – Pretty much saving us for now.
MU – Another trade victim and I'm not confident enough to add more so watch and wait for now.
NAK – What a roller coaster! They are floating 10M shares to raise cash but there's a 250M float so not a big deal at all and I'm glad if they get the cash.
NLY -

We are trying to sell 2021 $8 calls for $2.50 to cover

- no takers yet.
OIH – With all the drilling I can't believe they don't move. Watching and waiting.
SPWR – They just came up with new cells that are even better than their already best-in-business cells so I'm not letting go of them. It's a $20,000 spread netting $6,685 at the moment so more than 200% gain left in it.
TWTR -

We thought they'd have good earnings and they didn't so let's not waste the space and kill this trade

.
WBA – What a great opportunity to get in if you missed it last time!

Let's buy back the short $72.50 calls for $4.75 ($9,500) and roll the $60 calls ($9.40) to the $50 calls ($14.50) for about $5.10 ($10,200) and that's too much cash out of pocket so we'll sell 1/2 (10) the $62.50 calls for $8 ($8,000) to get a little back

.
Butterfly Portfolio Review: $151,344 is up $11,743 since our 2/13 review. We dumped GE on 2/25 and I also added in WHR, which we added late on 2/13 (so the fills are 2/14).
Other than when we got burned in the Dec dip, we've been pretty steady gaining 10% per quarter – AS PLANNED – and still the Butterfly Portfolio remains our most consistent, year after year.
AAPL – We're pretty aggressively long with the 5 short puts and it's a massive, $135,000 spread, currently valued at net $45,637 so about

$90,000 of upside potential

(not even counting additional short call and put sales) makes this fantastic for a new trade.
DIS – Right on track and this is a $26,250 spread currently priced at net $16,420 so $10,000 more to make on the spread but we're also collecting over $3,000 per quarter in premium for a

potential $18,000 more over the next two years

so this one's a keeper! Actually,

the 5 2020 $90 puts are mostly dead at $1.50 so let's buy those back ($750) and sell 10 2021 $100 puts for $6 ($6,000)

because I'm very confident DIS is worth way more than $100.
MDLZ – This is a proper Butterfly Play where we bought long puts solely to protect us, "just in case" and the calls also are outside the range. The real action here is the short calls and puts we sold $2,650 against $7,500 worth of puts and calls, leaning a bit bearish (more puts, close to the money) as we thought MDLZ was toppy in late Jan. They've gone higher since but no worries and our goal here is to just grind out the premium sales – we don't expect to "win" on the 2021 puts or calls – it's all about collecting $1,750 on the call side 8 times ($14,000) and maybe $2,000 on the puts is $16,000 back on $7,500 for

an $8,500 (113%) profit

. See – it seems boring but the results can be pretty exciting over time!
OIH – Better than it was but doesn't get traction, which is annoying.

I suppose we should sell 10 July $17 calls for $1.30 ($1,300)

as that's $5,200 we can recover while we wait. They can't really hurt us as we can just roll them to a cover (2021 $21s are $1.30) and, of course, if OIH goes up the -$2,625 on the short puts can reverse to a $4,750 profit – so we're not going to cry if OIH shoots back to $24 are we?
WHR – Still has that new trade smell and good for a new one! In this case we have a $30,000 spread that we've sold $5,250 worth of puts and calls against and it's all on track at net $6,669 so great for a new trade with

$23,331 upside at $150

(close already) PLUS whatever we make selling puts and calls along the way (maybe another $20,000). THAT IS WHY THIS PORTFOLIO CAN MAKE THIS KIND OF MONEY WITH JUST A FEW POSITIONS!
So the 5 positions we have are looking to generate $140,000 in profit over the next two years, which would pretty much double the portfolio but up 140% from our base $100,000 so a nice, annual return rate – if all goes well. Of course it doesn't ALL go well and that's why we were up 40% last year and not 70% but, if you only TRY to be up 40% – you may only end up 20%, right?
Money Talk Portfolio Review: Well, we're starting with the easy one as we can't change anything and I did a big review with all our goals last month (1/30) so this is just a snapshot and now we're at $118,630, which is up a very nice 137.3% from our $50,000 start last year and up $12,785 in the last two weeks on this rally. We made some pretty aggressive adjustments which paid off and I HOPE we have enough hedges to get us through April, which is the next time I'll be on the show.
Not including the new trades (IBM, CAT), we were on track to make $152,476 by Jan 2021 so that's about $6,500/month so $12,785 is well ahead of schedule and the more ahead of schedule we get the more we should want to hedge. Hedging doesn't stop us from making the $152,476 – it just takes some of those expected gains to lock in the gains we already have.
It is a VERY good idea to go back and read last month's notes so you can see how our adjustments worked out into earnings. Thinking about WHY we made changes and then seeing the effect those changes had is how you will best learn to think of these things on your own!
Short-Term Portfolio Review (STP): $741,198 is up $17,295 (17.3%) since our 2/15 review and we've made no changes since and the LTP at the time was $1,207,011 and now we're at $1,104,096, down $102,915 but that's normal as our hedges don't really kick in unless we drop more than 5% and, if we don't drop more than 5%, the LTP tends to come back quickly.
At $1.2M, we expected to give back $400,000 on a downturn and we hedged $200,000 of it in the STP but we didn't want to hedge more as we expected the downturn would stop around the 200 dmas and, as I noted in the Webinar – if we stay above the 200dmas then the 50dmas will cross over them and that will be super-bullish (technically) so anything holding the 200dmas gets more and more bullish the longer it goes on.
Of course, I didn't expect this sharp turn down the last few days – I thought we'd keep drifting lower so we'll need to be on our toes but, unless something worse happens – I think we'll hold on.
AAPL – Not worried.
CELG – Not worried, almost want to make a bigger trade out of it.
DIS – Not at all worried.
TWTR – Not worried, also getting interesting at $30 for a bigger trade.
Don't forget, the short puts in the OOP are offsets to hedges and, should they turn really bad – they often turn into LTP plays for the longer-run.
TNA – Going very well so far. $80,0000 hedge at net $24,440 so

$55,560 upside potential at $35

, which is down 42% so a 13% drop in the RUT would hit goal.
CAT – Short time-frame and on track despite the $10 drop this week. Though I think we'll get the $15,000 (now $0), I don't call it a gain as this portfolio is really looking for a red market and this play offsets the losses if we DON'T get a nice correction.
MJ – Super-confident in this one.

Let's buy back the 2021 $50 calls – as we might hit those – at $3.30 ($4,950), since they are already up 50% and we'll sell more on the next pop

. That leaves us with a lightly covered spread, which I'm fine with. Again, not counting on the gains as it's an offset to potential losses on the hedges.
SQQQ – A 10% correction would be a 30% pop to $15.60 and our 200 $10 calls would be $122,000. The net of the spread is now $38,350 so the

upside potential at $15.60 is $83,650

and a 20% correction would be up 60% to 19.20 and we trigger the short $17s (but we could roll them) and still under the short $25s and that would be

another $72,000

if the market does worse than we think.
TZA – Very straightforward here without the cover (which leaves us free to take quick profits if we get a good spike. 30% upside is $13.50, putting our $7 calls $6.50 in the money (

$130,000 upside

) and 60% is $16.50 and we'd be $9.50 in the money for another $60,000 upside potential.
So a 20% correction would pay us $401,210 and I don't think we need more protection than that for the LTP – especially as we already have $741,198 in the STP, mainly in CASH!!! and that's more than we started with in both portfolios so, even if the LTP goes to zero, the STP would be over $1M and that's up 66% from our original $600,000 in the paired portfolios. It would still suck to lose it but it would also suck to over-hedge out of fear and lose money when the market goes higher so I think we can trust these hedges into the weekend as is.
Long-Term Portfolio Review (LTP): There are 9 small parts because I had a problem with my capture program. $1,249,183 is up 149.8% and that's up $42,172 (8%) from our last review at $1,207,011 on 2/15. We sold a few more short puts but that's about it since then.
I still feel like I want to go to CASH!!! but, I was wrong last month and it's a good thing we didn't then ($42,000 good), so I guess that's a little more buffer we have against a proper dip. I am still looking to cut things but, as usual, I doubt I'll cut much as I love our positions…
Not going over the short puts – all fine and I just noticed CMG is a double-entry so it looks like we're $11,480 better off than I thought!
All the dividend stocks are fine too. No wonder this portfolio just chugs along….
AAPL – Back over $180 is very nice! We're very aggressive here and

need to consider selling July $185s, which are $8.30 so let's say we'll sell 10 of them for $10 – if we hit that

. That's $10,000, which would be silly to turn down on a 1/4 cover.
ALB – Also aggressive but I think $95 would be fair.
ALK – Just flew on them to LA – very nice!

Let's buy back the short Jan $70 calls as they are 80% gains already

.
BHC – Doing better than I thought . Fallback would be to DD on the long calls but not there yet.
C – On track.
CAKE -

Let's buy back the 15 short 2021 $60 calls at $2.50 ($3,750)

and see how they go.
CDE – Hopefully will go up with gold. Basically on track with 21 months left.
CELG – Waiting for the sale to go through.
CHK – Looking to pop over $3 and I'm happy to be aggressive on these. Good for a new trade.
CMG – The sale of the June $600 calls was a pre-roll of the March $550s but they both got worse. Oh well – try and try again. We're just going to close the short March calls and we're left with the rest. The main spread is $160,000 and in the money but only showing net $80,000 so plenty to gain and I doubt we'll get burned every Q on the short calls. We're taking a $70 loss on 12 ($84,000) and we sold $40,000 worth of June calls so, if CMG is below $600 in June, then we only need $40,000 more to catch up.
CZR – On track.
DAL – Disappointing so far but not enough to let it go or adjust.
Long-Term Portfolio Review (LTP) – Part 2:
DIS – What a year they are going to have at the box office! We're on track with a lot of room to run.

My only worry is they spike up so let's buy back 1/2 the April $115 calls for $2.45 ($2,450)

.
F – Pays such a good dividend I'm willing to put up with weakness. Anyway, we sold $7 calls for $2 so we're locked in at net $9.
FCX – Still has that new trade smell.
FTR – We're in for about net $30,000 so the breakeven on the stock is $1.50 but then we'd be assigned 15,000 more at $4.25 and our average would be $2.875 so that's about our actual break-even.
GCI – Getting bought so just waiting.
GILD – On track but it's an ugly track.
I have a lunch meeting and I may or may not be back by the close. If not, I will finish the LTP tomorrow.
Long-Term Portfolio Review (LTP) – Part 3: After deleting the extra set of CMG short calls and yesterday's other gains, the LTP now stands at $1,276,665.
GIS – I knew I liked these guys! We rolled down when they dipped and now we are reaping the rewards.
GNC – This one we're waiting for to come back. Good for a new trade.
GOLD – I'm relieved they are not buying NEM, partnership just as good without all the debt. Good for a new trade and we're very aggressive on them.
GPRO – Another one that took off since we got aggressive.

Let's sell 30 (of 80) July $6 calls for 0.80 ($2,400) to pick up a little income

.
GS – I hate them, but it's a good stock… On track.
HBI – Wow! Kind of irresponsible not to cover a bit so let's sell 25 (1/2) Jan $18 calls for $2.05 ($5,125) as I don't want to see these profits slip away.
IBM – Our stock of the year for 2019! On track for our very conservative spread but that conservative spread is already at net $30,950 from a net $5,725 start (on the adjusted spread) so up $25,225 and it's our very normal system of selling a short put (in Jan) and then adding a bull spread (in Oct) when we get a nice dip.
IMAX – Another one we got very bullish on and it paid off. So many good, big movies are out this year – it's hard to short them. Still, it's a nice gain and we want to lock it in so

let's sell 13 (1/2) the Jan $22 calls for $3.90 ($5,070)

which is good downside protection and easy to roll if we go higher.
IP – On track
KHC – Our recent disaster. We already made our adjustments and they got whacked too. I'm sticking with them though.
LB – Languishing is the word… We're fine as our target is only $30 in 22 months.
M – What Retail Apocalypse? This is a long-term real estate play but the business is solid. Could be a long wait though.
MJ – Nice, relaxing way to play Marijuana Companies.
MO – Over our goal already.
MT – Very aggressive bet on trade being settled eventually.
Long-Term Portfolio Review (LTP) – Part 4:
MU – Chip sector getting hammered but too many devices need chips and it's bound to come back. This spread is very conservative with the 1/2 cover short calls and a low net entry (about $3,000) on a spread I wouldn't mind improving $10 for $5 ($20,000) if MU goes lower.
NLY – On track and paying dividends. Good for a new trade.
NYCB – Another on-track dividend play.
PZZA – Hopefully they've found footing here, our timing was great on the new calls.
QCOM – Getting their footing back.
SKX – Though we are deep in the money, this spread is only net $8,400 out of a potential $16,000 so plenty more to gain if they hold $30.
It kind of gets lost in the shuffle but here's an example of being able to take an options spread now, that pays 100% in two years – as long as the stock doesn't drop 10%. Your only risk is being assigned 1,000 shares of SKX at now $38ish but when we started, it was a credit spread, so net $30ish was our max risk against $16,000 possible gain.
SPWR – In the early running for my 2020 Stock of the Year so good for a new trade.
STT – Nice bank that stays out of trouble, good for a new trade, halfway to goal.
T – On track
TGT – On track
THC – On track
UCTT – Was going great but pulled back from $13 to $10. Same semi issue and we already got pretty aggressive so no changes.
WBA – Love this as a new trade,

let's buy back the short callers and sell 10 2021 $65 puts for $11 ($11,000) as it's nice bonus money

.
WHR – Already in the money but it's a $45,000 spread netting $22,000ish at the moment so another 100% to gain and all they have to di is hold $130!
WPM – Top of our range already and this one is a $37,500 spread netting $23,800 so another $13,700 doesn't sound sexy but it's 57.7% in 22 months and you have to factor in how little I'm worried about this one (our 2016 Stock of the Year) so there's value to that too as I don't have to hedge it and I don't have to allocate the unused capital for the trade – so I can release it and open another block.
So still a good bunch of trades with few adjustments to make. Nice relaxing portfolio…
Do you know someone who would benefit from this information? We can send your friend a strictly confidential, one-time email telling them about this information. Your privacy and your friend's privacy is your business... no spam!
Click here and tell a friend!